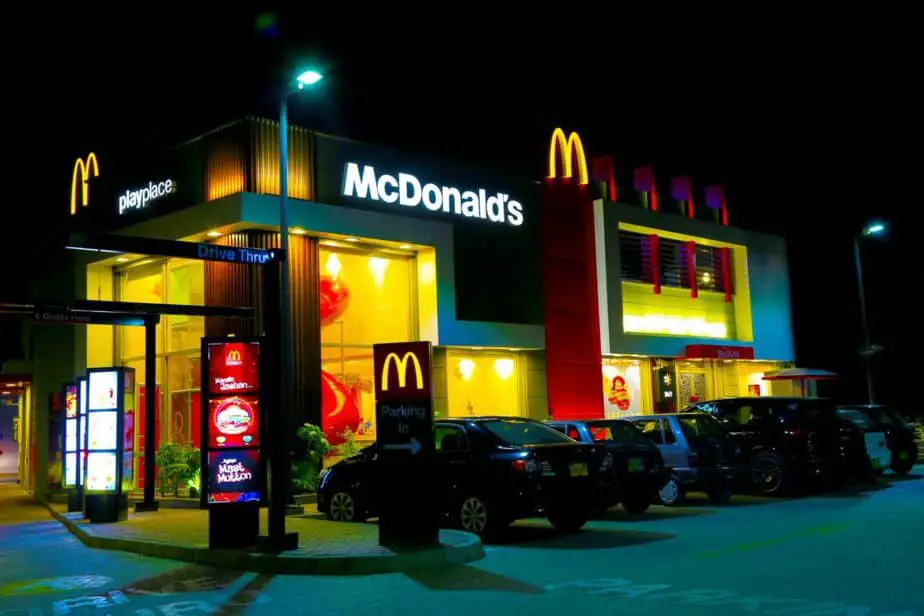 Fast food has become the go-to food for millions of people daily. Regardless of age, everyone loves a bite of quick and portable food while they are commuting or working. The fast-food industry is one of the largest industries in the 21 century. It has revolutionized the way we consume and view fast food, it has completely integrated into our lifestyle. Fast food can not be mentioned without McDonald's as it is one of the giants. Here, let's know How Much Does McDonald's Manager Make?
McDonald's is never not said in the same breath as fast food. With over $21 billion in revenue in 2019 and a whopping net income of $6 billion, McDonald's burgers are the most consumed brand ever. With so much income and revenue generated annually, they make sure to treat their employees well enough, after all, they are the backbone of any establishment.
Are you curious about the salary of the McDonald's manager, we have covered just that along with a few other relevant topics in the article below.
How Much Does McDonald's Manager Make
The tedious and stressful job of a McDonald's Manager ends up paying them an average of $15.43 per hour or $44,630 annually, this figure is just an estimate that can be subjected to change in the future. Along with the base salary, the managers get paid additional bonuses in cash. Including the bonuses and incentives, the salary may rise to $50,325 annually. This number is highly subjective and may vary depending on your location and years of experience as well. 
A new manager may get paid an average of $8 per hour or $29,397 on their first year of duty. With annual raises and bonuses, this number skyrockets before you know it. Comparing the salaries of McDonald's managers to the managers of their rivals, McDonald's is miles ahead, providing perks to their employees as well along with the base salary.
Requirement for Manager's role at McDonald's
Managers at McDonald's need to excel at leadership and communication skills. You must understand the customers along with your crew, along with treating them with respect. You must be committed to the role, devoting your utmost attention to the operations of the restaurant. To ensure maximum success you must offer thorough training for your employees as well. Some specific requirements for Managers at McDonald's are mentioned below.
You must be a minimum of 18 years old
You must have 2 years of restaurant shift and management experience (prior retail management experience can also prove to be helpful)
You must have good references from your former employers or academic professors
Great prioritization and organizational skills
You must be willing to work on weekends and extended shifts
You must possess strong problem-solving skills
Passing drug tests and background checks
Responsibilities of McDonald's Manager
As they are the head of the store, the manager has to carry out a multitude of daily tasks to ensure smooth operation. Being a manager at McDonald's is no easy feat. It comes with its own sets of challenges and responsibilities. Some of the responsibilities are mentioned below.
Supervising the Kitchen Activities
As the manager of the restaurant, you have to ensure the proper operation of the kitchen, as it is the most essential part of the store. Enquiring about the status of the food, bringing it to the counter, ensuring proper storage, testing of new machines, getting old machines repaired and usage of ingredients, etc, are the main aspects of kitchen supervision.
Adhering to safety and sanitary rules
Along with kitchen and food supervision, you have to make sure that the actual workplace is kept clean. This is essential for the well-being of both the employees and the customers. To improve sanitization you must appoint pest control, frequently clean the stores both before opening and after the closing, make the employees wear proper sanitary equipment like gloves, masks, aprons, and head caps.  You must also set a cleaning schedule along with resources to dispose of the garbage.
Listening to the Customers 
As a Manager, you must follow the customer is always right motto to ensure the quality of service for them. This includes noting down their grievances, taking feedbacks about the food or the ambiance of the restaurant. You must avoid interrupting or arguing with them at all costs. Giving them what they want is an effective way to be known as a customer-oriented store.
Responsible for the hiring and terminating of employees
You are in charge of hiring new staff for the store. This includes everyone from cooks, servers, cleaners, and order attendants. In case of any gross misbehavior or mistreatment, you are also liable to terminate their contract and fire them. A well-known quality of a great manager is that they have a good eye in terms of finding talented and hard-working individuals for their workplace.
Make quick decisions in the nick of time
In case of any emergencies, you are expected to make swift decisions that turn the situation around. This includes accidental fire in the kitchen or any other sort of accident that happens in the restaurant. A quick decision can save the lives of so many people. A good manager ensures that the accidents don't take place at all, but if they do, they are there to the rescue.
Inventory Management
The essential key behind a great kitchen operation is inventory management. This includes proper storage along with the usage of ingredients from the inventory. Ordering and storing the ingredients in a safe and sanitary manner and making reports on the inventory are a few of the tasks that fall under inventory management.
Train and schedule new staff
After hiring new staff, you will have to display your leadership skills by teaching and mentoring them and ensuring that they are carrying out their duties with due diligence. You are responsible for the orientation of each new staff along with providing them with an explanation of their duties and tasks. Your responsibility also includes scheduling their shifts and assigning them tasks.
Inform staff about the necessary ethics and code to follow
Applying and supervising the work ethic is important as a manager. You must inform your staff about the decency and work laws. If there is a failure to comply with such laws then you are responsible for the termination of the staff.
Managing Cash Registers
This is self-explanatory as you have to ensure the proper usage of cash registers, overlooking the employees and teaching them how to be efficient with the register.
Assistant Manager
We have just read about the salary and duties of the Manager, but now let's take a look at the jobs and duties of the assistant managers at McDonald's.
This is the most sought-after role after the Manager's position at McDonald's. The assistant manager is also handed a great deal of responsibility. The assistant manager is responsible for working in collaboration with the manager, also guiding the entry-level staff. They are also responsible for meeting the monthly or annual objectives or sales goals. They should be able to fill the shoes of the manager in case of their absence. 
The average salary of an experienced Assistant Manager at McDonald's is $30,432 or $13.65 per hour. Less experienced assistant managers may make $22,386 or $11.95 per hour. With bonuses, tips, and incentives this figure may go up to $30,486 annually. 
Conclusion
McDonald's makes sure to treat their managers well, as they are the prime reason behind their success. A manager can get paid anywhere from $30,000 to $60,000 a year, depending on their experience and position. They are given various responsibilities and at the same time, as it is not an easy feat to become a manager, the funnel is very thin as the requirements are arguably higher compared to rival fast-food chains.
Managers transform the workplace into an ideal healthy work environment, encouraging and treating their staff well with great respect.
Frequently Asked Questions (F.A.Q.) for McDonald's 
In this article, we have managed to cover every essential aspect of McDonald's and the salary of the managers there. But sometimes, readers may still be left with some queries or doubts. The FAQ section below has all the essential queries and the answer to those queries. We hope you find the answers to your doubts.
Q. As a manager, will I be given any benefits or perks along with my base salary?
A. Yes! McDonald's offers a multitude of employee benefits and perks such as health and dental insurance.
Q. Can you be rehired at McDonald's?
A. Yes, if you were terminated or if you left in good standings then you are allowed to join back, this may not be the case in every outlet though.
Q. I manage a McDonald's outlet in New Jersey, but I am going to shift to Detroit in a few weeks, can I be transferred there?
A. It may depend entirely on the franchise, some places can be fine with it but some have strict rules regarding transfer policy. Check with the McEmployee care section to further know about this.
Q. Does McDonald's pay their managers monthly ?
A. Earlier they used to pay biweekly. Now they pay monthly. 
How Much Does McDonald's Manager Make?