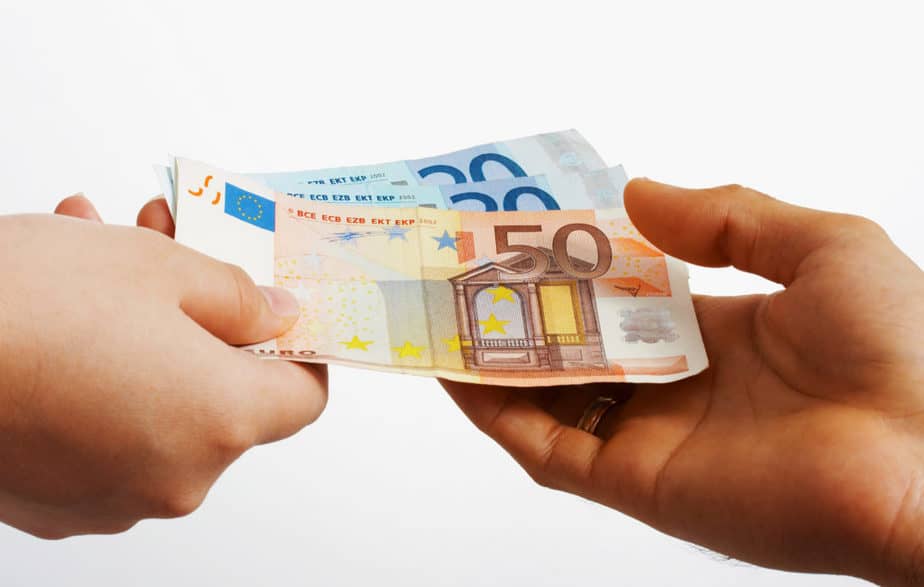 One of the advantages of living in the bastion of democracy is the idea of free speech. At least ideally, we're supposed to be able to say what we want about whoever we want. But unlike banana republics and even certain republics, America does allow its leaders to be ridiculed on live television. But then again, as Roman Emperor Augustus would put it, it's better to let the people speak openly than have them spew anger in secret. For generations, late-night talk shows have provided people a respite from the troubles of life by stimulating a catharsis of emotions for their favorite or hated celebrities. Let's know How much do Saturday Night Live cast members make?
"Live from New York, it's Saturday Night!"
The oldest Late Night Talk Show is Saturday Night Live. Let's face it, it's been around for a long time. Its debut season aired when Gerald Ford was in the oval office. Alec Baldwin impersonating Donald Trump was one of the highlights of an otherwise droll 2016 election year, while the lord knows that Al Gore wouldn't want to be around another "lockbox" again. Much like how theatre and satire shaped politics in the past, comedy does the same in the present. With the daily anxieties of life growing thanks to global competition, the demand for new comedy remains substantial. Is it any wonder that FRIENDS remains a favorite despite it going off the air 20 years ago? And that the Marvellous Mrs. Maisel gets top billing on Amazon Prime? Comedians have always been popular in the United States, and now they're also well paid. The Cast of Saturday Night Live makes anywhere from $7000 to $25000 per episode, and although that's not as extravagant as movie stars, that's a lot considering that they only have to act on the weekends.
The Best in the Business
Previous casts of Saturday Night Live have gone on to win academy awards and host shows of their own. The current cast has its accolades attached to them and has become household names. The show pays first-timers around $7000 per episode, with this amount growing larger with experience.
The Black Trump: Kenan Thompson
When Thompson first joined Saturday Night Live in 2003, he was already popular for his role on Nickelodeon's All That. Since then, he's gone on to become the longest-tenured cast member in the show's history, and also the best paid earning, $25000 per episode. He is also the first regular cast member who is younger than the show itself. His impersonation of Donald Trump on "Them Trumps" gave us a whole different reason to laugh about. With him being nominated for an Emmy four times and winning once, he will forever be remembered as a living legend on Saturday Night Live.
Hillary Clinton: Kate McKinnon
Her impersonation of Justin Bieber was almost accurate, and we all thought that Ruth Bader Ginsberg would live forever after McKinnon's impression of her. Is there any role she can't pull off? Debating Alec Baldwin in the presidential debates was one of the highlights of the election year 2016, and she's been doing Hillary since 2013. It is no wonder that she's one of the highest-paid cast members on Saturday Night Live with a salary of $25000 per episode. But with the diversity of roles she's played and the wide appeal of many of them, one might think this a bargain for the Emmy awardee.
The King of Staten Island: Pete Davidson
Okay let's admit it, we all felt for Chad. We saw a part of ourselves in him. It is said that all comedians have had traumatic experiences which they try to escape from. For Pete Davidson, it was the loss of his father, a firefighter who died in service during the September 11 attacks. Davidson has a reputation for talking about sensitive issues and has unfortunately been criticized for it too. This sense of understanding and maturity while maintaining the comic experience for the audience is one of the reasons why Pete Davidson is highly rated by critics. The actor and comedian's life, which is plagued with Cohn's disease, is an inspiration to all. The material translation of the public's adoration is the $15000 per episode that he makes from Saturday Night Live.
A Very Punchable Face: Colin Jost
Colin Jost's life feels almost made for comedy. He was president of the Harvard Lampoon, a production line for many of the nation's future comedy writers. Jost was SNL's writing supervisor and was a co-head writer from 2012 to 2015. He replaced host Seth Myers on the Weekend Update. He has featured on Staten Island Summer, Just for Laughs, and not to mention Late Night with Jimmy Fallon. Did we mention he shared a dorm with presidential hopeful Pete Buttigieg at Harvard and even portrayed him in the 45th season of Saturday Night Live? Jost is one of the highest-paid actors on Saturday Night Live, collecting a cool $25000 per episode for the show. He's been around since 2014, which makes him one of the oldest and well-known faces on the show because of Weekend Update. And don't we just love his jokes on spouse Scarlett Johansson?
A Childhood Fan: Cecily Strong
To be cast for Saturday Night Live was probably a dream come true for Cecily Strong. She has recounted how she used to re-enact Saturday Night Live sketches with her friend as a child. She shot to fame when she co-hosted the Weekend Update first with Seth Myers and then with Colin Jost. She has gone on to become one of the highest-paid actresses on Saturday Night Live, earning about $25000 per episode.
The Funny Guy: Michael Che
Michael Che is a funny guy. But don't take my word for it, Rolling Stone named him one of "The 50 Funniest People" Che joined Saturday Night Live as a writer in 2013, at first as a guest writer and soon after as a staff writer. He would later host the Weekend Update as co-anchor for the 40th season of Saturday Night Live. Che earns $15000 per episode from the show. He also co-hosted the Emmys with fellow Weekend Update host Colin Jost. Not bad for a funny guy!
Guy Who Just Bought a Boat: Alex Moffat
Famous for his portrayals of Eric Trump, Joe Biden, Chuck Schumer, and Al Franken, Alex Moffat is credited with bringing diversity and versatility back into Saturday Night Live. He started as a featured player in 2016 and became a main cast member in 2018. Moffat earns between $8000 to $15000 for his roles on Saturday Night Live. Doing a Donald Trump may be funny and interesting, but the same can't be said for Democratic politicians. Moffat plays them all, efficiently portraying all their idiosyncrasies. 
What about the guest stars and hosts?
Justin Timberlake, Elon Musk, Ariana Grande, talk about a star-studded line-up! Everybody who's anybody has been invited to host Saturday Night Live. Since its inception in 1975, more than 500 celebrities have hosted Saturday Night Live from 30 Rockefeller Plaza. Celebrity hosts do indeed get paid, but the sum is paltry compared to the on-screen time they get. Justin Timberlake got around $5000 when he hosted the show for the 3rd time, and Alec Baldwin gets paid $1400 every time he impersonates Donald Trump on the show. With billionaires like Trump, Musk, and Oprah making cameos and even hosting the late-night talk show, one can argue that they don't need these spoils. Saturday Night Live can be used as a platform with enormous potential, nostalgic trust, and viewership, the likes of which have never been seen.
Not Ready for Prime-Time?
The original 1975 cast of Saturday Night Live was titled "The Not Ready for Prime-Time Players" The same can't be said for successive casts. They've gone on to win Prime Time Emmys and host Oscars and become movie stars and comedians in their own right, hosting late-night talk shows as well. Seth Meyers, Andy Samberg, Adam Sandler, the list is endless. In the primary season of the show, the cast was paid $750 per episode, growing to $2,000 through season two, and $4,000 through season four. By the 1990s, new members received a salary between $5,000 and $5,500 per episode, growing to $6,000 by the 2nd year and up to $12,500 for a cast member of their 5th year. The current Saturday Night Live cast makes anywhere from $168000 to $525000 a year. Performers can also earn an additional $1,500 per episode for writing a sketch that made it to air. Saturday Night Live is considered to be a stepping stone in a comedian's career and whoever will grace the stage in the future will have a huge reputation to live up to. But then again, with celebrities like these in the past, the future generations of comedians will undoubtedly be equal to the task. Saturday Night Live has made us laugh for generations and will keep on doing just that. Its role in discovering and then launching the careers of some of our favorite comedians will not go overlooked and will be forever etched into our way of life. 
How much do Saturday Night Live cast members make?