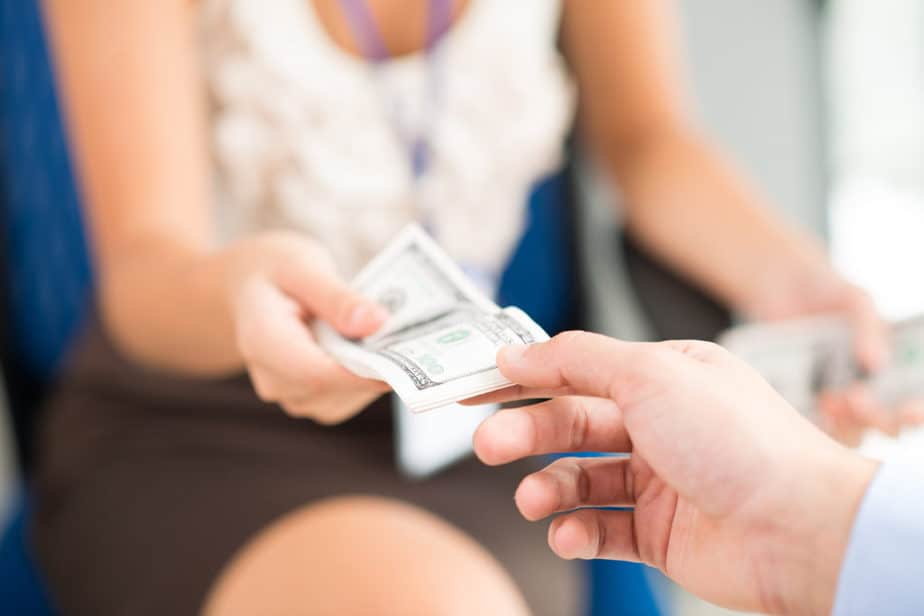 Publix Super Markets, Inc., is globally known as Publix. It is an employee-owned supermarket. Publix has its headquarter situated in Lakeland, Florida, the U.S. Let's know 'Does Publix pay weekly?'
Publix provides services like event planning, money services, real estate, online shopping & home delivery. These services are available only in the Southeastern United States. It covers the states such as Florida, Georgia, Alabama, Tennessee, North Carolina, South Carolina, & Virginia.
In 2019, Publix employed more than 200,000 people within the 1,281 locations in the Southeastern United States.
George W. Jenkins is the founder of Publix. Publix came into existence in the year 1930 in Winter Haven, Florida, U.S.
Publix is an attractive & rapidly growing supermarket company. However, for employees, the salary pay is also very important.
The hourly entry-level pay at Publix is around $10 to $12. This also depends on position & location.
Full-time job
Full-time workers of Publix work a weekly minimum of 32 hours. The management will schedule the working hours for the workers. However, sometimes workers have to fill the working hours of other employees who call out sick.
And employees who work harder get a minimum of 40 hours of working shift weekly.
Part-time job
The beginning pay for part-time workers is $10 hourly. The only difference between part-time employees & full-time employees is that part-time employees will get fewer hours to work.
Part-time workers got expected to work weekly between 10 to 31 hours in Publix. Management of Publix does not hesitate to ask part-time workers to work more hours to complete the weekly working hour goals. At present, there are few part-time workers available in Publix who constantly work extra hours daily to meet the criteria of weekly hours.
To get promoted from part-time work to full-time worker, you have to work harder. So, that you get noticed by the store manager & district manager, then, you can express the desire to get promoted to a full-time basis to store manager or district manager.
Salary Pay Pattern of Publix
The pay period of the employee starts on a Saturday & ends on Friday. And the employee will get paid on the upcoming Thursday through direct deposit.
The worker, who joins the Publix employee federal credit union, the check will get deposited every Wednesday into the bank.
Pay Raise in Publix
In 2019, the company started to use the strategy called "pay for performance." The result of the strategy was proven very much successful because workers started to increase their working efficiency themselves to get the pay raise.
Management notices the hard-working employees & raises the hourly pay by yearly $1. If the employees are not giving their best, then the company will cut off the hourly wages of that employee by 1% to 4%.
So, this makes workers push their working capacity to an advanced level.
Break Policy
Publix provides quality breaks for the employees. Employees get an unpaid 30 minutes break for every four hours of a work shift.
Along with these, employees will get a paid break of 10 minutes for every four hours of a work shift.
But the trouble which appears is that not every manager of Publix follows this break policy. 
Some employees say that they don't even get any breaks. Until the end of the shift comes near. This depends on the management in which the employee is working.
Salary Pay
At present, Cashier pay at the company is hourly $11.20. It means yearly it would be $23,300.
By working extra hours or overtime, the cashier makes nearly yearly $25,500. And for those who have experience in this job, they can make hourly $12.50.
The hourly pay of a bakery clerk is $11.30. The yearly pay will conclude at $23,500.
The baker earns more than the clerk based on hourly pay.
The average hourly pay of a floral clerk is $10.35. The yearly salary will conclude at $20,700.
The average hourly pay of a deli clerk is around $11.70. This will conclude the yearly salary to $24,330.
The average hourly pay of a produce clerk is $11.60. The yearly salary would be around $24,000.
The hourly pay for a cake decorator in Publix is $14.75. The yearly salary would be around $30,600.
The average hourly pay of a meat cutter is $17.25. This hourly pay can range from $13 to $21. However, the average yearly wage would be around $35,800.
The hourly wage of a pharmacy technician is around $14.70. This will turn the yearly salary of a pharmacy technician to $30,400.
The Pharmacist of Publix company makes yearly around $102,200. However, the Pharmacist's yearly pay can range from $83,500 to $130,000.
There is one more opportunity available that is a floater pharmacist. This is a part-time job where an employee has to work weekly around 25 to 35 hours.
Floater Pharmacists who are working at Publix company generate yearly salaries around $60,000 to $65,000.
Below given are the management positions available in Publix stores. And their yearly salary is also mentioned.
Assistant Department Manager earns yearly around $50,000 to $55,000.
The Department Manager earns a yearly salary of around $70,000 to $75,000.
Assistant Store Manager makes a yearly salary of around $87,000 to $92,000.
The store Manager earns a yearly salary of around $124,000 to $129,000.
Conclusion
Publix Super Market, Inc., is a well-known company around the US. So, business growth is also constant in every aspect. Let it be customer satisfaction, employee satisfaction & their career growth, sales growth, & many more.
As years passing, the company is growing more by increasing its store covering the remaining states of the United States. This will help to increase much more growth in the employment sector. More career opportunities will open for citizens of the United States.
Publix provides salary pays with respect for the employees of every management sector. Let it be, a small or big post, Publix provides genuine pay by comparing to employees working capability. So, it is good to work at Publix.
Frequently Asked Questions
1. Why do people like Publix so much?
Answer:
Publix is one of the largest & well-known employee-owned grocery chains available in the United States. However, the company is known for various things such as its good food quality, easy and fast delivery services, especially subway sandwiches & fresh baked cookies, & much more. So, at last, it is best to get the well-planned & valuable services.
2. What states are Publix available in?
Answer:
Publix is vastly available in the Southeastern United States. In which, the states it covers & along with the number of stores in those states are – Alabama has 81 Publix stores, Florida has 826 stores, Georgia has 193 stores, North Carolina has 40 stores, South Carolina has 64 stores, Tennessee has 50 stores, & Virginia has 49 stores functioning. So, it is growing slowly by covering the states of the United States.
3. Is Publix a good place to work?
Answer:
Hundreds of employees of Publix say that the store has a good working environment, great benefits, flexible working hours, good pay & many more. And Publix pays its employees weekly.
So, they can live a life with comfort. 
But the only issue with the company is that part-time workers have no fixed working hours. They work long shifts.
There are no such big issues available in Publix other than long working shifts for part-time workers.
Does Publix pay weekly?- All About Publix