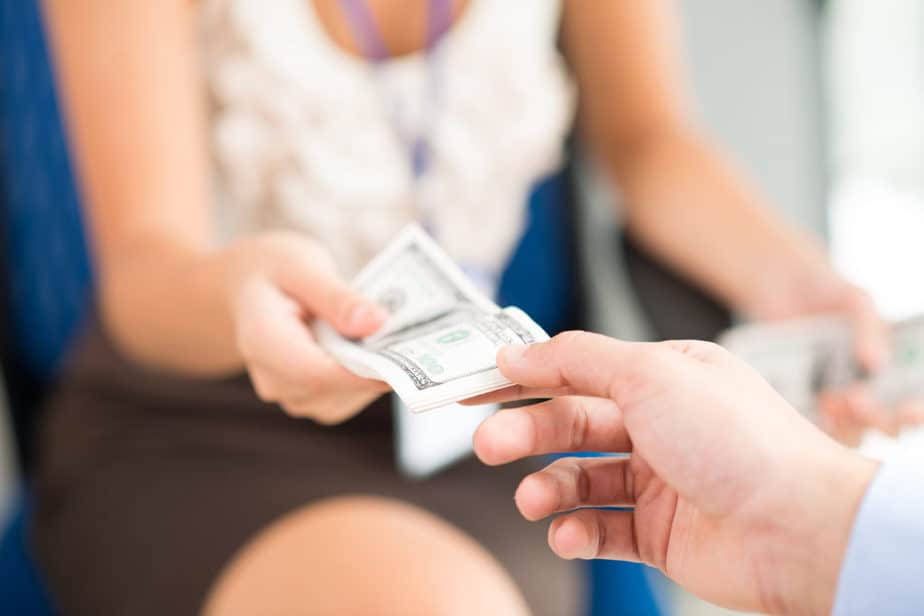 BCG stands for Boston Consulting Group, which is an American management consulting firm. It is headquartered in Boston, Massachusetts, and was founded in 1963. There are various career levels at BCG like associate, consultant, project leader, partner, etc. and their pay differs accordingly. Today's topic- BCG Partner Salary.
A partner's salary starts at $450,000 with a performance bonus of over $500,000. However, the pay in BCG usually ranges from $90,000 to $5 million. So it all depends on their base salaries and bonuses. 
What does BCG do?
BCG is a company that provides consulting services. They provide their services across the world to various businesses and help clients with their unique challenges. They usually work on one project at a time and empower organizations to grow. 
The company works with clients from the public and private as well as not-for-profit sectors in all areas. They support and consult with their clients regarding good opportunities and addressing challenges by providing expert opinions and analysis based on their expertise. 
What does a partner do?
A partner does more than give their expert opinion to clients. You will also be responsible for identifying new business opportunities and contributing to their growth and development. Moreover, this would also involve developing and managing client relationships. 
Career Path Salaries before Partner
Typically, a career at BCG starts with being an associate. Afterward, you become a consultant, then project leader, principal, and lastly promoted to partner. The information regarding salaries is specifically about BCG employees in the US. 
Incoming Hire

Newly hired employees have a different base salary depending on the degree they've done. If you're a Master's hire, you'll have a base salary of around $90,000. The performance bonus can be up to $18,000, and a signing bonus can be $5,000 for master's graduates. 
According to Management Consulted, the total compensation for BCG's new hires has grown a lot. Master's hires were earning a compensation package of:
$105,000 in 2018
$111,000 in 2019
$113,000 in 2021
If you're an incoming MBA hire, your starting salary is $165,000 a year, and you can earn a performance bonus of up to $41,250 as well as a signing bonus of $30,000. For MBA hires, the total compensation package was:
$221,000 in 2018
$236,000 in 2021
This data and analysis were by Management Consulted.
These are new hires that have an undergraduate degree but lack an MBA or Ph.D. They earn $90,000 per year and have bonuses that can be up to $18,000. 
Upon being promoted from associate to consultant, the base pay is almost doubled. 
After spending two to three years with the company and completing MBA, employees can earn this promotion. The base salary provided by BCG is $200,000 to $220,000. Potential bonuses can be from $90,000 to $130,000. 
Associate Principal/ Senior Project Leader
With four to five years out of MBA, this is the second promotion for BCG employees. They have a salary of $250,000-320,000 with performance bonuses around $120,000 to $220,000.
BCG principals typically earn between $350,000 and $420,000 after being out of MBA for six to eight years. Their bonuses lie between $350,000 and $550,000. This is the third promotion and is also called the junior partner level. 
The next promotion after the principal is becoming a Partner.  
Partner Salary
At BCG, senior partners are referred to as Partner and Managing Director. Employees are promoted to this position after spending ten or more years with the company. 
According to Glassdoor, Partners earn on average $252,055 a year. Their pay ranges from $210 K to $289 K a year. This is just their base pay, though. When including bonuses and additional compensation, a partner can make up to an average of $426,932 a year. 
They have a base salary that is between $450,000 and $650,000. In addition, their performance bonuses are more than $500,000 a year. 
The diagram above shows how pay varies per career level. The longer you work and work well enough to earn promotions, the more you are rewarded with a higher salary. 
BCG Salary in the US vs. the UK
BCG has firms set up in numerous places across the globe. Salary details differ when it comes to a different country like the UK. UK employees of the BCG tend to be behind the US employees when it comes to salary. 
BCG consultants in the UK earn on average £93,000, which roughly translates to $128,944 when this article was written. This is much lower than the average a US consultant makes, which is $165,000. 
Like the salaries, BGC UK employees typically have lower performance bonuses too.
There may be a gap in pay between both countries because of the difference in public services like healthcare in the UK. Moreover, there is an ongoing battle for talent between Wall Street, Silicon Valley, and consulting in the US. 
The UK does not have the same dynamic solid. Also, BCG's locations in the US have a much cheaper cost of living than the US. This includes metropolitan areas like Atlanta, Philadelphia, etc. However, some places like New York and San Francisco exist where the cost of living is more expensive than in London. 
The Bottom Line
After this comparison, it is safe to conclude that it's better to be in a BGC located in the US. This is in terms of both salary and cost of living. 
Top BCG Average Salaries
Upon comparing salaries of the employees by location, Switzerland employees have the highest average salary as of March 2021.
| | |
| --- | --- |
| Location | Average Salary |
| Switzerland | $207,000 |
| USA | $147,000 |
| Australia | $145,000 |
| UAE | $130,000 |
| Singapore | $116,000 |
| Germany | $114,000 |
When comparing average salaries with career levels, the data below shows the difference between each. 
A partner can earn on average $533,000 with bonuses and all. 
A principal has an average salary of $201,000. 
Senior managers earn $153,000 on average.
Managers earn $140,000 on average
Senior consultants with three to five years of experience earn an average of $109,000
A consultant who has only a year or two of experience makes an average of $62,000
Partners are the highest-paid BCG employees at $533,000, and interns are the lowest-paid employees at BCG with $35,000.
Perks of Working at BCG
Working at BCG has so much to offer. Glassdoor has listed this firm as one of the world's best companies to work for. The biggest perks are for:
Master's graduates

15 days paid leave per year
$8,000 for relocating
Up to $4,400 per year in their $401,000 retirement account 

MBA hires

15 days of paid leave a year
$2,000 to $8,000 for relocating
$10,312 per year in their 401K retirement fund
This firm hires people with broad business knowledge. 
Post COVID-19
The pandemic changed the way a lot of businesses worked. However, this is good news for the potential BCG hires that spent time adapting to a crisis. In addition, those who spent 2020 getting used to this new way of conducting business and living will help them get hired into the BCG. 
BCG often looks for candidates with certain qualities, especially in times of crisis. The rates are resilience, focus, focusing on teamwork, and working well under pressure. 
The Boston Consulting Group's characteristics in their consultants are that they are creative, impactful, passionate, and team players. 
New hires and consultants are expected to have an agile mindset, work with a team, and collaborate with colleagues since consultants need to know how to work in a virtual environment. 
Pay Raise in 2021
The latest news as of August 2021 is that BCG is bumping their base pay by $10,000 for consultants and associates. This is for 1st-year consultants only, as reported by the Insider. 
This change will be brought about in October. Moreover, the firm also gave 18,000 travel points as a bonus to the consultants this spring. 
Conclusion
Boston Consultant Group is a vast company that ranges far and wide around the globe. They are a company providing people with jobs, a salary, and even a retirement plan. Becoming a partner is an outstanding achievement involving time, dedication, and hard work. However, the promotions and raises are just as rewarding as the effort needed to be put in.
Hence, if this is where your passion lies and you think you're cut out for it, go for it! But, if you're in it for the long run, this is it, and this is now. 
Frequently Asked Questions
Does a person need prior consulting experience to apply to BCG?
No. BCG welcomes all applicants, even those with diverse work experience and with any intellectual discipline. 
What does the BCG recruitment process consist of?
There is a screening process and a selection process. The screening process provides a resume, a cover letter, a one-way interview with HR, and a BCG potential test.
Afterward, if you qualify, the selection process takes place. This requires three interviews in Round 1 and three in round 2 of a "Fit and Case." Upon passing all this, you may be offered a spot in BCG.
Does everyone have to give the BCG potential test?
No, usually, MBA students don't have to give the potential test. However, if you are an undergraduate student, you will most likely have to provide this test. It may occur before the interviews. 
BCG Partner Salary- A Salary Guide