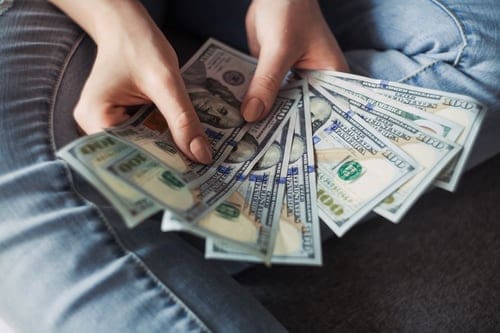 In this article, we will see AT&T Sales Salary according to their positions.
AT&T is America's most well-known telecom service provider and has been for the best decades due to its outstanding performance and its ability to produce a profit at a consistent rate. Its wide variety of products has attracted a lot of people and corporations to cut a deal or purchase products in bulk regarding big corporations. This company was founded 3 decades ago and since then has managed to earn profits in millions.
AT&T has always been a company that prioritizes the quality of its services. That is why due to its popularity and widespread impact it is a component of the S&P 500, and many more market indices. This company is headquartered in Dallas, Texas and one of the founders of this company was the legendary inventor Alexander Graham Bell, so it was destined to succeed in the telephone business from the start.
AT&T does not only serve in the United States but also various other countries worldwide, there are rarely any companies seen who have control over all of the countries it has served in. Due to its widespread reputation in the United States, this company has been able to establish its base in other countries and earn dividends from there as well.
While the company has made worthwhile money off of its reputation alone, its sales team cannot be ignored for bringing in clients from all over the world and making sure they stick to the terms of the contract for the long term. 
 It is important to note that telecommunications cost a lot these days due to their convenience and advanced connectivity but this company has found a way to make it affordable through their careful planning and clever sales techniques.
Working in any company's sales department is not an easy job since there are a wide variety of customers, each set with a different requirement than the last, that is why one must remember to make sure to train their customer senses and try to understand the situations through their perspective since relatability is universal and understandable.
We are going to be looking at the different roles one must undertake in AT&T when booking the jobs from a sales perspective, we will also look at their relative salaries, duties, and qualifications required in order to get to those positions. This will allow us to narrow the best entry-level and professional jobs.
Sales Salaries- Different Positions
Given below are the roles and their minimum and maximum salaries, the minimum requirement for any of these positions is a high school diploma in most cases is a year or two of experience. 
Accounts Executive – 50,000 minimum and maximum 70,000 dollars annually
Advertising sales representative- 30,000 minimum and maximum 50,000 dollars annually 
Assistant Sales Manager – 30,000 minimum and maximum 45,000 dollars annually
Business Development representatives- 40,000 minimum and maximum 53,000 dollars annually
Channel Manager- 70,000 minimum and maximum 80,000 dollars annually
Business to Business sales- 45,000 minimum to 53,000 dollars maximum annually
Account Manager -50,000 minimum to 60,000 dollars maximum annually
Bilingual Sales Representatives- 30,000 minimum to 50,000 dollars maximum annually
Business development specialist- 30,000 minimum to 45,000 dollars maximum annually 
Appointment Generator- 25,000 dollars minimum to 40,000 dollars maximum annually
These are the main jobs that we are going to be focusing on and looking at the different things such as duties, responsibilities, perks, requirements, and qualifications. This should give us a general idea of what happens in this company and how you can get an advantage and get better at the sales job.
Some Prerequisites
Sales is a very difficult and challenging department to be a part of, you need to be vigilant of different sales techniques and communicate them to your team while also handling the day-to-day transactions that take place in the company. You have to use the best tools and current technology to communicate the message of your company and present the best products to the clients.
You need to also gain experience and learn from things online every day so you can be the best version of yourself and present a good image to the people you know. Sale is a role of initiative and if you do not hesitate to go first and do well, then the others won't follow you to the line.
You must have leadership qualities and know-how to inspire hope in your colleagues so that it is easier for them to understand you and follow you to the point of getting success. Make sure you know important soft skills such as critical thinking, communicating, and many more so it gives you an edge over the competition and makes you a better employee.
Different Job Titles and their Salary
We are going to be looking at different job titles in the sales department that was mentioned above and check their job description, qualification, perks, and requirements among other things. This will allow us to get more information on them and see if they are better suited for you or you should get a different job in sales.
From the 10 positions given above, we are going to be looking at five positions and seeing what advantages and disadvantages each position has, along with some benefits.
Business to Business Sales
Business to Business Sales is a fancy way of saying the person in this position is in charge of the relationships between the business to business transactions. The sales representative is the ideal word used for this position.
The person in the position is expected to sell products and make deals with their business, and make them get orders in bulk quantity, this is not a retail position. The sales representative has a lot of contacts outside the company who monitor potential clients for them and help them get into meetings with them.
They are in charge of monitoring the sales department, carrying out research, and making sure the deal is carried out smoothly from both ends.
Responsibilities
Responsibilities include promoting, selling, and presenting clients with company products and policies, analyzing and meeting with potential customers, maintaining positive relations with customers, achieving sales targets along with the deadlines, analyzing the product's market potential, and constantly improving self.
Requirements
Requirements are experienced working in sales, knowledge of MS Office, bachelor's degree in sales or any field, ability to create and deliver presentations, and teamwork and networking skills. Having references will help you a lot.
Salary and Perks
The salary for this position is a minimum of 43,000 dollars and a maximum of 55,000 dollars a year. Some perks include signing bonuses, insurance premiums, paid days off, employee discounts, 401k plans, and much more.
Account Manager
Being an account manager does not mean the person only handles the accounts for the team, it also means the person is continuously striving for success regarding long-term clients and making sure that self-improvement is also a goal. The account manager must monitor the sales accounts, among the other accounts and make sure they are in tally with the sales reports.
You should have excellent communication skills to be able to deliver your message to the sales team, must have presentation skills among others, and must know how to use various business tools to make your work and your team's and customers' understanding easier.
Responsibilities
Responsibilities of this position include management of a portfolio of accounts for long term commercial success, developing positive relationships with your teammates and the clients,  being the middleman for the team of sales and the customers, generating new business for the company out of contacts, monitoring success, and suggesting actions to improve performance.
Requirements
There are many things that you need to be looking after when a sales job but there are some requirements you should adhere to before you get this position You must have a mastery of MS office, a business degree in administration and similar, and a better understanding of the sales perspective and how it impacts the company as a whole.
Salary and Perks
The salary for this position on average is 50,000 dollars and perks are the same as the sales representative.
Business Development Representative
This position is one of the most important positions as it requires a lot of innovation and a capacity to think ahead. You must know how the future is going to go if you are going to be engaging in this position. 
There are many requirements for this position but mainly you have to be creative and organized to know in which ways business develops. That is why it is important to remember that sales know no bounds.
Presenting your company to potential clients and making sure they eventually are a part of the company is a requirement along with doing cold calls to get clients. For that, you need to know how to talk to people and make them see the good in the products.
It is important to get marketing leads through these cold calls that is why you must be careful in investigating potential leads.
Responsibilities
Qualifying leads as we previously discussed is an important part of this job along with making sure the leads are proper and not something that grows cold. Contacting and presenting the company through cold calls to clients.
 Identifying potential leads and making sure those leads turn proper along with planning new sales processes and routines. Staying up to date with company products and maintaining relationships with clients for the long term.
Requirements
Proven work experience in sales, a bachelor's degree in business administration, negotiation skills, presentation, and communication skills are some of the basic requirements for this job.
Salary and Perks
The minimum salary for this position is 30,000 and the maximum is 45,000 with perks such as paid vacations, day-offs, discounts, insurance plans, and much more.
Advertising Sales Representative
Advertising is one of the most important parts of sales and if it is not up to the task, it can lead to lesser profit. The basic job of the person in this position is to make sure the business is steady using advertising methods and delivering newer ways to engage the clients with the help of advertising tools.
They must know how to take care of the relationships between them and the client and also know how to get new clients with the help of the company products and services. They must know how to maintain client relations along with summarizing everything in reports.
Responsibilities
Building relationships with the clientele, determining the geographic location of potential clients and coming in contact with them, setting up meetings with them, attending and learning from sales meetings, providing their expertise on different advertising fonts, sizes and mediums are some of the responsibilities.
Requirements
Some requirements for this position are a bachelor's degree in advertising or business administration, experience working in the same job position, knowing how to operate MS Office, customer service skills, communication skills, and knowledge of marketing, advertising, and sales techniques.
Salary and Perks
The salary for this position is 30,000 dollars minimum and a maximum of 50,000 dollars with perks the same as the account manager position.
Assistant Sales Manager
Assistant Sales Managers are one of the most important assets for any company since they are involved in many sales deals and always have to be on the front lines whenever tackling a customer query.
They are expected to always be on the sales floor assisting other members and helping them.
Responsibilities
There are many responsibilities such as helping the other sales personnel, handling customer queries, staying in contact with customers, helping the team members, and preparing reports and feedback on sales.
Requirements
There are requirements such as a bachelor's degree in business administration, sales experience, presentation and communication skills, knowing ways to innovate, and sales and critical thinking.
Salary and Perks
The salary is 30,000 minimum to 45,000 maximum annually for this job.
AT&T Sales Salary-For Different Job Titles