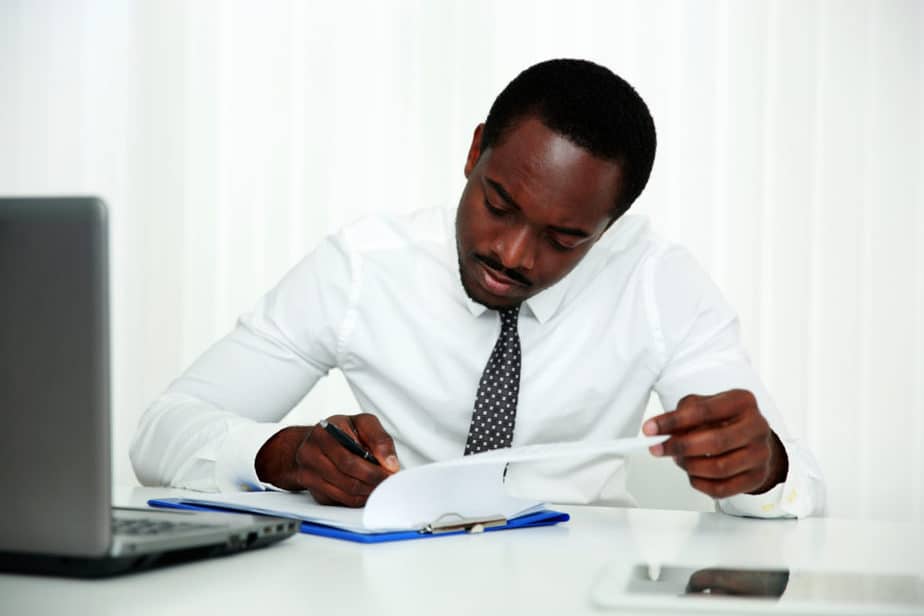 A Phlebotomy technician or phlebotomist is a trained professional who is involved in drawing up blood samples from live persons or animals for clinical purposes. 
Phlebotomy basically means 'drawing blood by venipuncture' as the procedure involves puncturing or making an incision in veins to collect blood. The collected blood sample may have a variety of purposes ranging from clinical diagnosis, research, blood donations, and transfusions.
Who is a Phlebotomist and What Do They Do?
A phlebotomist is the first person a patient usually encounters in the process of diagnosis and hence, it is crucial that they can handle and interact with a multitude of personalities.
Keeping in mind that even a slight error from their side can be threatening to the patient's life, a phlebotomist is required to follow all laboratory safety procedures with extreme caution and also make the patient aware of cleanliness and sanitation in the premises.
They should also be aware of the different techniques involved in collecting samples from people of different age groups like children, adults and aged persons, ensuring that venipuncture or skin puncture or any other method is best suited for them.
Phlebotomists collect blood from blood vessels by the use of syringes and vacutainers. They ensure that an adequate blood sample is collected from the right person for the appropriate testing procedure and make sure the vials and tubes are properly labeled.
One can spot a phlebotomy technician at work in hospitals, clinics, medical labs, nursing homes, blood donation centers, research institutes, as well as in insurance companies. 
This is due to the demand for a collection of blood samples from a wide source of people. The work time for a phlebotomist is quite flexible and can also be around-the-clock as they work in shifts and also during weekends and common holidays.
What are the Qualifications Required to become a Phlebotomist?
Before joining a lab or a hospital as a phlebotomist, one needs to have completed at least a high school diploma or a degree and should have obtained certification or a diploma in an accredited phlebotomy program, by the National Accrediting Agency for Clinical Laboratory Sciences (NAACLS).
The programs are generally offered on an on-campus basis at various colleges and institutions across the country since hands-on training is essential for blood collection. The courses may range from a time duration of eight weeks up to a year and cost about $700 to $3,000 based on the duration of the course and where one enrolls for it. 
One such example is an 11-week program offered by the Cambridge College of Healthcare and Technology provides adequate training and experience that will be required for cracking the National Healthcare Association (NHA) exam and to get employed in this field.
Students who require a certification need to pay about $58 to $200 for the exam fee. Certification exams are offered by: 
American Society of Clinical Pathologists
American Medical Technologists 
National Healthcare Association
American Certification Agency for Healthcare Professionals 
The National Center for Competency Testing
American Medical Certification Association
Additionally, a license can be obtained for establishing oneself as a phlebotomy technician. Applying and renewal of license, if required, may need another $58 to $200 additionally. Although such licensure is not demanded by every single recruiter, it helps to show one's efficiency and ability in the field. 
How much does a Phlebotomist earn?
Phlebotomists can receive a range of salaries depending on their site of employment, the city they work in, the skills they possess, and their expertise in the field. 
Once recruited, they can earn a minimum average hourly wage of $12.84 along with benefits of childcare, wellness programs, referral programs, health savings account, etc. 
With more experience, a phlebotomist can earn more than $14 hourly within a matter of 5-10 years. Some major cities like New York, Alaska, California, Washington D.C., have a higher average wage for their phlebotomists ranging from $16.49 to $19.41 per hour.
To develop one's skill and mastery in this field, it is advisable to have some sort of experience in working within a clinical lab or dealing with numerous people at a stretch of time. 
What are the Duties and Responsibilities of a Phlebotomist?
A phlebotomy technician should be well aware of the protocols involved in collecting blood samples like the order of draw, transportation time and keep up with the antiseptic environment of the laboratory along with strict adherence to SOPs in the lab.
Prime responsibilities of a phlebotomy technician working in a clinical lab include:
Planning and giving appointments depending on a load of patients who may come on a given day and based on the urgency of fluids and test reports needed.
Maintaining ample stock of phlebotomy supplies in the lab and accurate up-to-date medical records.
Preparing the patient which involves giving clear instructions as to whether or not to eat or drink before coming for blood collection and how and when they would be required to take medicines.
Identifying the patient with the help of patient ID, medical records, laboratory request form, etc.
Recording the name and admission numbers accurately to prevent mix-up or cross-contamination of samples.
Relaxing a patient who is unaware of the protocols that need to be followed.
Determining the mode of collecting samples based on the patient's age, health condition, etc.
Checking the patient for vital signs including blood pressure and heartbeat for records.
Letting them know how the sample will be collected and what posture they should be in.
Calming and consoling a restless patient who might be afraid of blood and needles.
Finding the right vein for collecting blood and drawing blood aseptically, all while following order of draw and other protocols.
Carrying out proper aseptic techniques in the laboratory before, while and after drawing blood from the patient, in order to prevent harm for them or the people surrounding them.
Ensuring that a sufficient quantity of sample has been obtained based on the tests that need to be done and that it is suitable for testing (should not pass the rejection criteria)
Collecting and maintaining vital samples from a patient before sending them off to the testing laboratory. 
Keeping proper track and record of samples and patients.
Assisting in blood transfusions when the need arises.
What are the Attributes of a Good Phlebotomist?
Certain traits and qualities are required to make a skilled yet compassionate phlebotomist. Understanding what's required can help a trained professional in this field. Some desirable attributes include:
Knowledge and understanding of patient identification methods and of drawing blood, handling samples and using appropriate medical equipment.
Diploma in Phlebotomy with extensive training experience. Certification is ideal.
A proven experience in the field of phlebotomy, preferably with experience of different venipuncture techniques.
Excellent communication skills and ability to work well with people of different backgrounds to make them feel at ease.
Pay proper attention to detail in all aspects and have a presence of mind. Dexterity is a key factor in a phlebotomist's career as having good hand-eye control and coordination is important for injecting a needle and drawing blood.
Handle people and surroundings with patience and the utmost care, ensuring safety and accuracy in their work.
Efficiently work with computers and instruments in the lab.
What Questions can be expected at a Phlebotomist Interview?
Any recruiter would like to assess the knowledge of the candidate as well as their communication and interpersonal skills. Some possible questions could be:
What should you consider while selecting a vein?
The candidate can explain how they would identify and differentiate a vein from an artery, and also include points about the age of the patient, their build, etc.
How will you handle an agitated and nervous patient?
The candidate can think of some measures they would take in such a situation and make note of them prior to the interview. They could also add a narrative of their experience with calming such a patient, if they have one, to their reply.
Why did you choose to become a phlebotomist?
This is a personal question and the reply varies from person to person. Better answers would be to include a short story or some truth from their lives that possibly made them choose this profession.
How is your experience in drawing blood?
The candidate can talk about their personal experience in working with patients, while training and while interning at a lab or a facility, along with stating their years of experience. As and again, a short story or a relevant anecdote can make the candidate stand out from others.
What will you do if you are not able to locate a vein suitable for venipuncture in a patient?
A repeated attempt at venipuncture in a particular vein is not permissible at any cost. This is usually a trick question that enquires after how many attempts they will be asking for assistance from a physician for drawing blood. 
No more than two attempts are allowed for drawing blood and if a technician does so, it simply shows their lack of expertise and incapability in drawing blood smoothly, which is a negative mark for their career.
Often, a question or two will be asked to test the technical knowledge of the candidate. This could include a question on the types of venipuncture methods, order of draw to be followed, medical equipment used in the lab, and other related topics that would have been covered in the diploma or certification programs.
A gentle refresh of such topics is advisable before sitting an interview. It should, however, be kept in mind that memorization of answers is not desirable. Rather a deep understanding of the topic and ability to express it in one's own way is sufficient and more genuine from the candidate.
Conclusion
Becoming a successful phlebotomy technician requires proficiency, expertise, and skill in this field, along with compassion, sympathy, quick resolving ability and endurance. It surely takes a lot to become one but is a promising and delightful job as phlebotomists enjoin the prime role in a patient's health and welfare.
Phlebotomy Technician-Description, Salary, and Duties