The corporate titles used by enterprises all around the world aren't uniform. But every firm has management personnel who supervises and overlooks all the operations in the company.  One such important person at one of the top positions of the company is the managing director, who has the responsibility of overseeing all-important executive and administrative functions of the company. The job of being a managing director is not easy at all. A managing director is a significant member of a management team who is in charge of a company's or organization's overall daily operations. Moreover, getting the position of a managing director is even more difficult. The most important way to ace the race of becoming a managing director is to have the necessary skills and qualifications perfectly enlisted in your resume to ensure that your recruiters are impressed. We are here to help you with the same. The functions and responsibilities of a managing director, as well as the talents required to become a successful managing director, will be discussed in this article.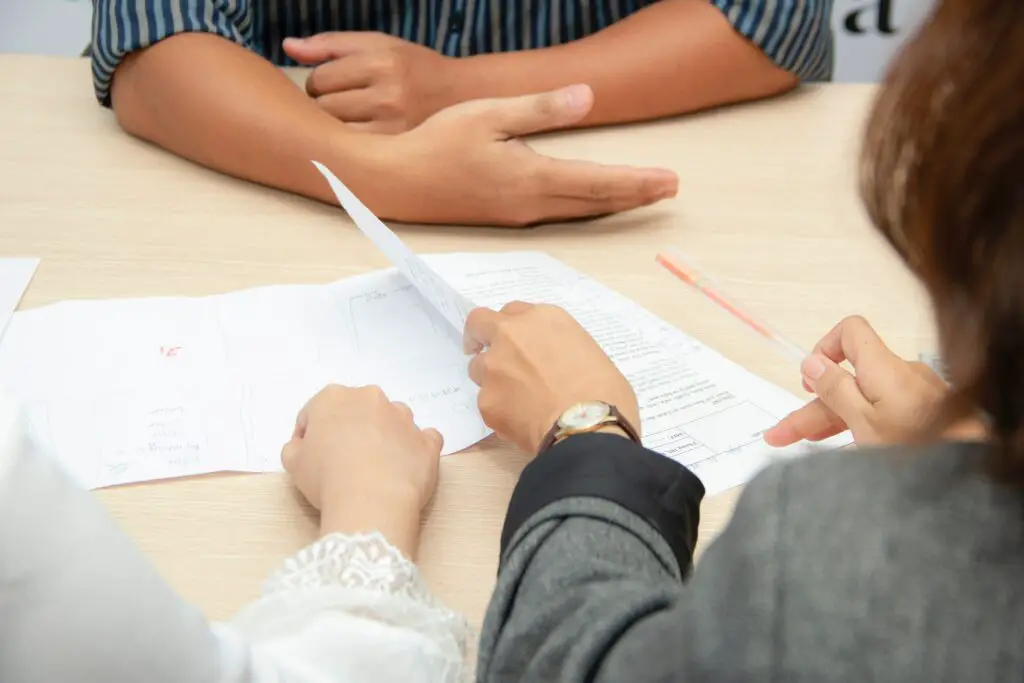 Overview Of The Job Of The Managing Director
Directors usually occupy a high position in a company or organization, where they are responsible for controlling all business activities, such as monitoring the firm's workflow and managing personnel. They're in charge of creating strategic decisions that contribute to a company's growth potential, as well as offering advice and inspiration to achieve maximum performance and outcomes.
A managing director is a company director who is appointed by the board of directors to oversee the general operations of a firm. This separates the Managing director from the Chief Executive Officer who does not immediately join the board of directors. However, this difference is not always made, and in certain circumstances, the title "managing director" is used quite loosely. Banks, for example, typically employ hundreds of managing directors, who are senior executives who report to the CEO.
Why Do You Need A Resume For The Position Of Managing Director
When you're looking for a new job as a Managing Director, or if you're a senior executive looking for a Managing Director position, a well-written Managing Director resume is critical to getting an interview and ultimately your dream job. Your resume is the first and very important step to make your recruiter notice you and ensure that they select you. 
Duties Of A Managing Director
You must be aware of the responsibilities of a director so that you can tailor the perfect resume and gain relevant information and experience for the job prior only. The primary responsibility of this position is to oversee and direct all corporate activities. A Managing Director is in charge of providing strategic leadership and direction to the board of directors for the company to fulfill its financial vision, purpose, and long-term objectives.
Although the list of responsibilities is not full, the following might be the core duties of every director will include as follows- 
Providing strategic information to the chairman and the board of directors, as well as reporting on the outcomes and findings of various projects and research undertaken. 
Keep all key stakeholders up to date on developments within the company. 
Managing resources, including recruitment, hiring, and retention of the employees. 
Ensuring that all workers are working in the same strategic direction to meet the company's goals.
Creating and reporting on business plans along with keeping a track of their effectiveness progress and success.  
Maintaining contact with all stakeholders, including the chairman and board members, employees, clients, important decision-makers, and outside service providers.
Researching and executing innovative strategies to increase revenue, minimize operational costs, and maintain competitive quality goods while providing exceptional customer service.
Continuous budget monitoring is required to guarantee that revenue/sales objectives are reached.
Maintaining market relevance and promoting products and services to enhance sales by managing and reporting on the effective implementation of the marketing plan.
To establish a varied and healthy working environment, promote employee wellbeing and execute policies in accordance with labor regulations and health and safety norms.
Organizing and managing essential staff, clients, and vendors. Attending and speaking at board meetings, as well as preparing yearly reports.
Skills Required
A Managing Director will require a wide range of abilities. The following are a few of the most important skills that one needs to highlight in their resume to catch the eye of the recruiters:
Communication skills- In order to successfully convey strategic choices to the management team, customers, suppliers, and partners, a managing director, like any other member of a senior management team, must have strong communication skills. They must have excellent active listening skills as well as the capacity to communicate effectively with people of different skill levels and abilities, both vocally and in writing. Highlight your communication skills sufficiently in your resume and narrate important experiences where your skills made a huge contribution. 
Decision-making skills- A managing director must be capable of making informed judgments based on logic and strategy. A smart managing director is also willing to accept accountability for his or her judgments. They should also be able to remain cool in the face of difficult or stressful events while making well-considered judgments. Write in your resume about the difficult decisions you have made and what was their outcome. Show your employer how capable you are of deciding the best for your company. 
Organizational abilities- A managing director must be able to organize oneself properly because they have several tasks. They may also be in charge of coordinating the workloads of other members of the management team and employees. Tell the employers an experience about the time you organized a successful business conference or the time you demonstrated your organizational abilities to get a successful outcome of a project.  
Leadership- Strong leadership abilities are the most critical trait for a managing director since they will need to persuade management and staff to work toward a single objective. Soft abilities such as listening and empathy, patience, inventiveness, and reliability are also important. Good leaders can communicate effectively and provide constructive feedback to their management team. Narrate your leadership experiences and tell them about the time you perfectly managed all disputes within your team and proudly lead on several projects.  
Creativity- Having a creative mentality may help an organization become more productive and successful. Company directors that demonstrate and support creativity are always looking for new methods to enhance and simplify operations, look for future development prospects, and come up with innovative solutions to problems. Innovative thinking may also modify business paradigms, resulting in substantial change and a competitive edge for your organization. You need to highlight all your experiences where your creativity boosted the successful implementation of a project and got you successful clients. 
Technical skills- In our fast-paced technological world, technical skills have become important more than ever.  The technical abilities are those needed to succeed as a Managing Director and might include – exceptional knowledge of business operations;  Excellent financial understanding;  In-depth knowledge of the sector as well as the macroeconomic and business settings; experience with Microsoft Office, Google spreadsheets, etc.   
Tips And Important Suggestions To Build A Perfect Resume
Brevity and accuracy- Ensure your CV is succinct and to the point. Nobody wants to waste time sifting through thousands of pages of a resume to see whether a candidate is worth considering for the job. A high-performing applicant will ensure that you can extract all pertinent information from their resume in under a minute, including emphasizing any essential and relevant details. 
Formatting- The resume should be well formatted. A candidate's ability to display excellent attention to detail as well as their degree of professionalism in written communication is also reflected in their formatting. At such a top level, spelling, and grammatical faults should be non-existent. Any errors should act as a red flag about the candidate's capacity to run your company effectively.
Effective use of Tone and Language-  A CV's tone and wording may reveal a lot about a prospect. How they phrase material, as well as whether or not they utilize jargon or acronyms, can reveal their level of professionalism and ability to communicate.
Personalization- Before submitting the CV, a prospective Managing Director should have done extensive study on the company. As a consequence, the most qualified candidates will tailor their CV and cover letter to precise job requirements.
Emphasis on achievements with quantifiable details- Candidates seeking MD positions should have quantifiable achievements that are well-articulated.  It reflects a  concise and easy-to-read description of the individual's significant accomplishments in their current position For instance-   I contributed significantly to my business where without affecting productivity, the cost base was reduced by almost £10 million.
Must Have Sections In Your Cv
Contact- Name, Address, Phone Number, and Email Address. Include alternate contact methods, such as your LinkedIn profile or Facebook URL, etc.
Profile Summary/ objective: Think of this as the elevator pitch for your CV, with a few phrases outlining your history, years of industry experience, and most relevant qualifications.
Experience- Recruiters are far more interested in candidates having good prior experience. One of the finest methods to expand your skills as a director is to get hands-on experience. Prior experience in incomparable leadership or managerial roles can help you get valuable insight into how to effectively oversee business operations and manage a big team of people. You can figure out which tactics and strategies will work best for you. You may acquire your chosen leadership style by keeping track of your progress and commenting on how you address circumstances.
Skills and qualifications- For the job, you'll need a set of fundamental abilities to match the demands of the job. You may build the abilities you need for a director's post by combining industry experience with a commitment to ongoing education and training. Many of these abilities are geared at improving an organization's overall performance and providing outcomes to achieve success.
Courses and workshops – You should undertake leadership courses or workshops and add them to your resume if you have any. For enhancing your skills as a director, there are industry-specific and general leadership courses and workshops available.
Additional Sections- The finest receptionist resumes include more than simply a summary of your credentials and experience. They also include one's achievements or any other experiences such as blogging or freelancing, activities, etc. 
Resume Objective
A resume objective is a section at the start of a resume that reveals your professional objectives and explains why you are applying for the position. Mention the job title you're looking for, add 2–3 important talents, and state what you intend to accomplish in the position when writing a resume goal. Keep it only limited to two to three sentences. A well-written career objective will convince the recruiter that you're the right person for the job. 
Some of the examples are- 
I'm a veteran company executive looking for a managerial position with Johnsons and Johnsons. Offering vast expertise in implementing corporate procedures and management skills to meet objectives.
A hardworking and passionate individual possessing the ability to improve customer satisfaction through enhancing follow-up and lowering product repair costs. Ability to create fresh marketing techniques to take advantage of the current phenomenon and changing world of social media.
Looking for a responsible Business Development/Senior Sales Management position where I can apply my sales, account management, and public relations skills.
I have a thorough understanding of management practices and processes, which would help me to perform and strategically manage the affairs of the company. 
Professional Summary
Employers feel that a resume summary is highly enticing. Any important information that does not fit in the other areas of your resume might be included in this section.  If you want to be more specific about your past experiences and increase your chances of impressing your employer, a professional summary can be utilized in place of an objective section- 
A highly motivated and passionate person with managerial experience; has excellent communication and leadership abilities; Effective team builder has a track record of strategic effort; Proven provider of profitable growth and profits; Possesses sales and marketing talents that are innovative; pragmatist; hard worker; friendly with colleagues. 
Results-oriented Managing Director with a strong desire to control expenses and form strategic, mutually beneficial alliances and connections with customers, vendors, and service providers. Expert in forging strategic connections with top-level executives to align and support critical company activities. By acquiring, developing, and motivating competent workers, I am able to establish and maintain high-performance teams.
Astute managing director with over 15 years of experience dealing with difficult macro challenges that have the potential of jeopardizing the firm's profitability and long-term viability by delivering creative solutions that result in considerable cost reductions of up to 30%. Assist the board of directors with proven experience convincing and negotiating with shareholder representatives on the most effective mergers and acquisition plans. 
A foresighted Management Director with strong business development abilities and extensive experience leading multinational project operations. Excellent understanding of the company's strategic connections to establish large contractual ties worth more than 1.5 billion dollars. Holds an MBA in International Business Studies and is fluent in English, French, and Russian.
I wish to advance my career in corporate management as a professional to become a managing director. I have a bachelor's degree in engineering and believe that my educational background will enable me to make a useful contribution to management. Experienced and competent management professional seeking a position in the same sector that will allow me to utilize all of my talents and potential as a managing director.  
Entrepreneurial, enthusiastic, and customer-focused sales leader with a natural flair for generating new business and cultivating relationships with clients, vendors, and other business partners. Identifies and capitalizes on new business opportunities to catapult a company to the top of its industry. Motivating management style with a track record of forming, leading, and maintaining high-performing teams to design and implement growth initiatives. Strives to increase the bottom line through optimizing processes, lowering expenses, and improving the service quality.
Template
Please feel free to improve your resume using this Managing Director Resume sample. Even though this is a free resume template, you should customize it to highlight your relevant work experience and talents for the position you're looking for.
Name   (State your full name)
City, Zip Code ( Provide Details Of Your Address And Zip Code)
Phone Number(S) (Provide Both Mobile And Landline Numbers As Convenient)
Email Address/Social Media Profiles (The former will be your point of communication while the latter could include a LinkedIn profile to help the recruiter analyze you better)
Professional Summary / Resume Objective
Write 2-3 lines for a resume objective or 4-5 lines if you are writing a professional summary. Make sure to describe your vision, skills, and qualifications properly. 
Describe your educational experience providing full names of your high school, university, etc. along with the name of the city. 
Location
Dates of Graduation
Location
Date of Graduation
This is the most essential part of your resume and makes sure you include all important details and make them sufficiently noticeable. Do not hold back any relevant details but don't ramble unnecessarily. 
Location- Company name, City, State
Responsibilities (Provide a bullet by bullet list of the responsibilities you undertook in the position.)
Location- Company Name, City, State
Responsibilities
Skills And Certifications 
Give a gist of all those skills that you will be offering to your employer in this position and that will make you stand. 
Give any references that might boost your chances of employment. Make sure that they are preferably from your previous employers. 
Resume Sample
Stefan Donovan
Atlantic City, 08401
Home: 000-000-0000 | Cell: 000-000-0000
[email protected]/ https://www.linkedin.com/in/stefan-donovan/ 
Professional Summary/ Resume Objective
An MBA graduate with a strong track record of public and private fundraising, as well as public speaking experience, I am a communications professional and network builder. Seeking the position of director in XYZ to support its business ventures. People management and team-building abilities are sharpened. 
Harvard School of Management
MBA
August 2013- July 2014
BBA
 September 2008- July 2011
Willoughby and Frankenstein
High School
October 2006- July 2008
Regional Director, CVS health
New Jersey
01/08/2019- Present
A worldwide firm that provides major organizations with market-leading communications intelligence and solutions.
Develop and maintain Quality Management processes throughout the organization to guarantee that consumers receive the finest possible goods and services.
Used to oversee the production of the company's annual report and accounting and guarantee that they are approved by the board.
Through my contribution, working capital increased by 20% in ten months, allowing for cost savings in resource allocation and allowing growth projects to be completed six months ahead of schedule.
Division Branch Manager, Berkshire Hathaway
Berkshire
01/ 05/ 2016- 09/ 07/ 2019
An employee-owned company that assists private contractors in achieving their financial objectives.
Developed, promoted, and overlooked the implementation of equal opportunity policies across the board.
Maintaining the quality of product, service, and customer service quality following service level agreements and other retention initiatives.
With more goods, better marketing, and cheaper expenses, the company grew by 50% during my stay.
By expanding on accessories for primary product lines, we were able to generate whole new income streams.
By finding new vendors and negotiating advantageous contracts, we were able to increase our profit margin by 10%. 
By improving product understanding and leveraging correct distribution channels, I managed and implemented the customer care experience.
Excellent written and spoken communication
Strong interpersonal skills.
Efficient management skills. 
Cost control and project coordination. 
Work ethic, accountable and creative.
Creative outlook and innovative approach. 
Gold Medalist, Harvard, 2014
Dean's Lister, Whitmore,2014
Joe Smith
Head of Operations
Berkshire Group
134,  Passenger Way, Berkshire, 04019
(000) 000 0000
Conclusion 
There are several possibilities to become a Managing Director, but they will not be handed to you. Creating a Managing Director resume that grabs hiring managers' attention is critical to landing the job, and How we hire is here to help you stand out from the crowd. Follow all the above-mentioned tips and tricks and you are good to go. We hope that you can get your dream job with our help. 
Managing Director Resume Examples, Skills, Objective, Writing Guide