What is a Resume and its importance?
A resume is a piece of document which is usually a page or two and has all the educational qualifications and skills mentioned in it. A resume is a way of presenting one's capability and advertising one's skills for the required job. A lot of people apply for one single job opening or position, but a good resume makes one stand apart from the rest. Here we will see about English Teacher Resume Examples, Skills, Objectives, Writing guide.
A standard resume has many sections ranging from the objective of the candidate, the educational and professional qualifications, skills and interests, and achievements. But how we present these and put forth the relevant information and skills required for that particular job becomes highly important. 
This article will take you into in-depth analysis and offer guidance on how to write a perfect resume for an English Teacher. 
What should an ideal Resume look like?
An ideal resume should be crisp and clear and present all the information in brief. The recommended order of events is the reverse-chronological order where the latest information is put first and the previous records are put at last. This will help the employer to look at the records of recent times to judge the employee better. This also highlights the recent experiences and will pave way for future opportunities. 
The reviewer takes only a minute or two to go through different resumes, so the key is to present the resume in such a way that it could impress the reviewer within such a time span.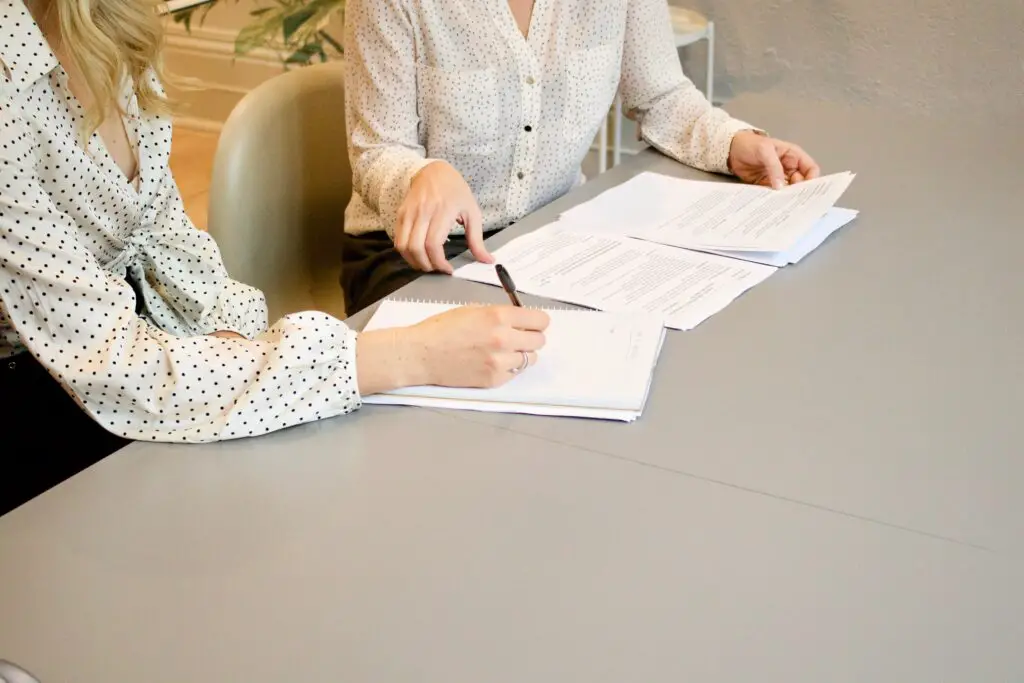 Basic Components of an English Teacher Resume 
Personal Information
Career Objective or Resume summary
Skills
Work Experience
Education History
Achievement and Certification
Interests
Now we will look one by one into each category or space in the resume and will also look at pointers to keep in mind while writing these. 
1. Name and Personal Information 
First, you need to mention your full name, email id, and/or phone number. You can also mention the address. 
Make sure you follow the rules of grammar and write correctly with accurate punctuation.
Also, make sure that you give correct information. 
The name is written should match in spelling with the name mentioned in all the degree certificates and documents. 
Since it is a Resume for an English teacher, systematic format, correct spelling, and usage of phrases should be there. Any mistake could lead to a wrong impression. 
This information should be there on the topmost side of the page. 
2. Career Objective or Resume Summary 
Difference between Career Objective and Resume Summary 
The career Objective in a resume is a crisp, concise statement of 2 to 3 lines. It puts forward in brief what you bring to the table, what values you possess, how you will bring a change to the organization, or how your skills will be utilized in the job you are applying for. Writing a straight objective is better if you are a fresher applying for a job.
If you have experience in the field or are driving towards a career change, then a resume summary or a professional summary would work better. Do not write both of them as it will take up a lot of space without being of much value. The Resume Summary provides a framework of skills you possess and the experiences you have had in the employment sector. It is a bit longer than the career objective and focuses mainly on the work experience. 
Tips for Writing Career Objective
Before you are applying for any company, make sure to be aware of the pre-requisites for the job, what skill set do they need, and the objectives of the company. Your skillset should match what the job needs, and then only the recruiters would pay attention to you and your resume.
After you get the hold of what the company needs, incorporate the required skills in your career objective. 
Since this is an English teacher resume, the skills that usually are required are as follow-
High level of energy
Patience
Critical Thinking
Empathetic
Decision Making 
Accommodative of opinions
Good Communication Skills
Clarity of thoughts
Systematic 
Voice modulation 
In addition to these, it is a time of technology. With everything going online, the teachers need to be able to adjust to the changing scenarios. They should be well-versed with technology and how to handle it if the need arises. New and innovative methods of teaching, flashcards, placards and interactive classrooms- everything should be in the arena of the know-how of the teachers. 
The Career objective gives away a holistic and comprehensive view of the employee. It portrays the personal aspirations and ambitions of the employee. 
It should give an idea to the school/institute that you are the right choice for fulfilling their vision and goals. 
Some Sample Career Objectives (English Teacher)
Seeking a job as an English teacher where I could contribute my analytical and teaching skills for the progress of the students. My ability to deliver a well-planned lecture will be time-efficient and easy to understand for the students and hence will be beneficial to the institute.
Looking for a teaching opportunity where I will implement decision-making and interactive skills to help the students understand the subject in a comprehensive manner.
My knowledge of technology and its integration with the conventional mode of teaching will be beneficial to the students in enhancing their understanding of the subject.
My focus on developing the personality of the student will help the student excel not only academically but also in extra-curricular activities. Using visual methods of learning is my forte. This will introduce the students to more interactive education. 
Looking for a teaching position where I can bring my knowledge and belief in the inclusivity of opinions into the job. This will encourage students to be opinionated and develop critical thinking. 
I am a committed professional with the sole aim of improving the critical mind of students. I have well-developed verbal communication skills to ensure that the conduct of the classroom is maintained and the students are hooked on to the lecture. 
Seeking a position as an English teacher at your school to manifest my passion for teaching and developing the minds of the students. 
Tips for Writing Resume Summary 
Focus on your experience and level of expertise. 
It is a longer version of a career objective.
Mention your experience and the knowledge gained which is apt for providing an asset to the institution or job you are applying to. 
Do not fill in a lot of details or make the resume summary very long. Be crisp and clear and mention only the relevant details. 
The most important thing is to showcase your major strengths and key skills which are appropriate and needed for the job. 
This in a way highlights the skills that you will take as a legacy from your previous experience to a future venture. 
Sample Resume Summary 
Having experience of 6 years in the education field, I am aware of the needs of the job and have the ability to make it develop further the intellect of the student. I have great communication skills and clarity of thought which helps in the delivery and easy understanding of the lecture. I know how to deal with students of different needs and am patient enough to accommodate the needs of every child.
I am a qualified elementary school teacher with the competency to deal with students and understand their needs. I have a good command of modern technology and have been using it in addition to the conventional teaching methods. I have recognized the importance of mind maps and incorporate them to help students understand the themes better. 
I am a highly passionate teacher with a good command of language skills. I have a special interest in Post-Independence and Diaspora Literature which shapes my view on various subjects. Looking forward to improving my work experience further and reach new horizons. 
Having a master's degree in English Literature, I am highly passionate and driven towards analyzing the social, political, and economical context of any text. This has proven to be beneficial in my previous employment at XYZ. Looking forward to associating with your institute to expand my field of study and teaching experience. 
Specializing in grammar usage and drama theory, I also have the ability to know the strength and weaknesses of students and plan my lecture based on that. I have good observation skills and also have a certificate in creative writing. 
Skills 
You need to demonstrate your skills which you have had any training or certificate in or which you have realized upon introspection. 
Make sure that the skills are relevant to the jobs and not written just for the sake of it. 
Only mention skills that you know you possess; do not resort to lying or falsifying information. 
Key skills for good English teachers are mentioned below; you can write any of them and others which you deem fit.
Problem Solving
Decision Making
Working in teams to devise strategy and solutions
Good communication skills
Professionalism
Respect for the profession
Curiosity to learn new things
Avid reading 
Patience to handle students
Full of Dedication
Ambitious
Effective Speaker with a great sense of instruction giving
Expert in grammatical rules and usage
Have knowledge of phonetics and the structure of language
Specializing in American Literature (or any field)
Knowledge in curriculum designing 
Active listener who appreciates views of other students 
Well-versed in technology and blackboard teaching methodology
Knowledge of publishing/content writing/ editing/ copywriting.
Motivated
Strong work ethic
Work Experience 
Write the most recent work experience at the starting of the section.
Format- 
Position Held                                                                                                     Year of joining- Year till workingName of Company/Institute                                                                           City/StateThings learnedProjects undertakenSkills implemented
The above table provides the format of mentioning the work experience. 
Write all of this under the subheading of 'Work Experience'.
On the left corner, mention the position held and the name of the institute.
On the right side, mention the year of joining and the year till which you were working. Also mention the place/state/city. 
If you are still working there, mention the year of joining- Present.
Make a list of all your past work experiences in the same format. 
Under the particular work/employment mentioned, elaborate upon the jobs done, projects undertaken, skills acquired and implemented, etc.
This will give the employer a brief idea of what you will bring as a work experience in terms of skills and knowledge gained from previous works done. 
A sample resume will be made at the end of this article for reference. 
What if you do not have Work Experience?
If you don't have work experience, then you can always create a teaching portfolio on any platform. 
You may include tutoring gigs, take up private tuitions and write reviews of students, your video of teaching any lesson, your research paper on any topic of your interest, your assignments, etc.
This will give an idea to the employer about your capabilities. 
You can also mention some internships related to the field. 
Educational Background
This section will have details of your high school, any diploma, undergraduate or postgraduate degree, Ph.D., etc.
This will give a history and idea of the credibility and educational background of the candidate. 
Format- 
Degree/Course                     Years devoted
College/University                Place
GPAPapers published/research undertaken/ projects Special Achievements or Honours
If you have experience then work experience should come prior to your educational background.
If you are a fresher, then your educational background should come first and then the portfolio.
The order of degree granted/ education acquired is also again in the reverse order i.e. the last degree accorded should be the first to be listed down. 
You should also mention the GPA or percentage or any special accomplishments which could certify your skills and aptitude. 
Achievements and Certification 
This will have bullet points on the various professional achievements you have had throughout. 
Make sure that they are somewhat related to the job or reflects the strengths of your personality. 
For English Teacher jobs, certification related to creative writing, paper presentations, publishing, and debates, and extempore or some volunteering in teaching could be an added point in your resume. 
Interests
You can mention other interests that you have, be it learning a new language, or reading about some particular stuff online. You could also mention your hobbies. This will give an insight into your personal self, other than purely professional.
Tips for Writing a English teacher Resume 
The most important thing is to be yourself and not fake your personality. 
Only add genuine information and appropriate proof in forms of certification or degree certificate. 
Be very clear with your objective.
Stay away from making grammatical or spelling mistakes. 
Proofread your resume many times.
Highlight the most important details which you want to bring the attention of the employees to. 
Make correct use of space and resume format to present a hassle-free resume. 
Don't have one thing fits everything approach; tailor each resume according to the job for a better impression.  
You can also include a cover letter with a resume for important positions. This will have an impact on the employee. The cover letter will include personal information along with your interest in the job. It will also describe your immense potential and skills that can be used for the betterment of the organization. 
Words to include in the resume to make it sound more professional
There are certain power words that can be used to make an impact on the resume. The most common of such power words are- 
Originated
Framework
Drafted
Formulated
Organized
Participated 
Launched
Introduced 
Motivated 
Sample Resume for English Teacher 
Harsh Sharma [email protected] Block name, city, state, country, ZipcodeContact Number- 110023494
Resume Summary- Having experience of 6 years in the education field, I am aware of the needs of the job and have the ability to make it develop further the intellect of the student. I have great communication skills and clarity of thought which helps in the delivery and easy understanding of the lecture. I know how to deal with students of different needs and am patient enough to accommodate the needs of every child.Work Experience 
Senior English Teacher                                                                                                         2016-Present Institute of Linguistics                                                                                              Oklahoma Planned tests and assessments.Conducted online interactive activities through word games, quizzes, and spelling bees.Introduced Post Colonial Writers in the Curriculum.Held workshops and presentations to make students be more aware of the subjects. Included technology in the conventional teaching methods. 
Secondary English Teacher                                                                                                2013-2015XYZ School                                                                                                                              New YorkIntroduced comic strip making on current themes to make students become more informed of current affairs through a fun method. Attended workshops and meetings to improvise upon the teaching methods in accordance with the needs of the students. Observed different students and worked on tailoring the teaching methods according to their needs. Held parent-teachers meetings to know more about the children and their needs. Participated in workshops to make education more inclusive for children with special needs. 
Educational Background 
Masters in English Literature                 2010-2012University of Michigan                             Ann ArborSecured 8.2 GPA.Written a thesis on Women in Cinema. Participated in a debate competition on the topic of climate change.Volunteered to teach underprivileged students at XYZ NGO. 
Under graduation in English Literature        2007-2010University of Michigan                                      Ann ArborSecured 7.8 GPAPresented a paper on Anti-heroes.Wrote an article titled 'Crack-up'.Conducted a survey on the impact of capitalization. Was conferred the position of the Cultural Head of Literary Society. 
High School                                                        till 2007XYZ School                                                          New YorkSecured 8.9 GPA
Skills Decision MakingWorking in teams to devise strategy and solutionsGood communication skillsProfessionalismRespect for the professionCuriosity to learn new thingsAvid reading Patience to handle studentsFull of DedicationAmbitious

Achievements and Certification
Became a member of a Theatre Group which performed Shakespearean plays. 
Have certification in Instructional Training for students. 
Started a club in college which met every month to recite poetry. 
Stood first in Creative Writing Competition. 
Have a certificate in phonetics. 


Interests 
Learning new languages.
American Literature
Post-Colonial Literature 
Communication Theory 


Conclusion 
This article presents an in-depth analysis of Resume Writing with tips and a comprehensive guide. It specifically caters to the role of an English Teacher. The roles of English Teachers are several many. They include- Preparing classwork and providing an analysis of the text. It also includes correcting papers, maintaining records, holding assessments, and correcting papers. This job requires a passion for teaching, an understanding of the curriculum, and impeccable communication skills. One should have leadership qualities, empathy for students' needs, problem-solving nature, and an aptitude for teaching and learning. 
Keeping all of these in mind, this article aims to make the candidates aware of the skills and requirements that are in demand for a good resume that can impress the employee. It also instructs the candidate for writing each and every section and the pointers to keep in mind while writing those. It also has a sample resume that can be used as a reference for the candidates. Through this article we have learned about English Teacher Resume Examples, Skills, Objectives, Writing guide.
English Teacher Resume Examples, Skills, Objectives, Writing guide