How effectively resources are used to accomplish a goal is measured by productivity. It serves as a gauge for how effectively individuals are functioning. In the twenty-first century, it is all about maximizing productivity and minimizing wasted time. They will succeed if they consistently work harder in less time. People can easily boost their daily productivity with only a few small expenditures. Physical productive tools and equipment can help people greatly increase their productivity while also conserving a ton of time. Let us know about 'Physical Productivity Tools'.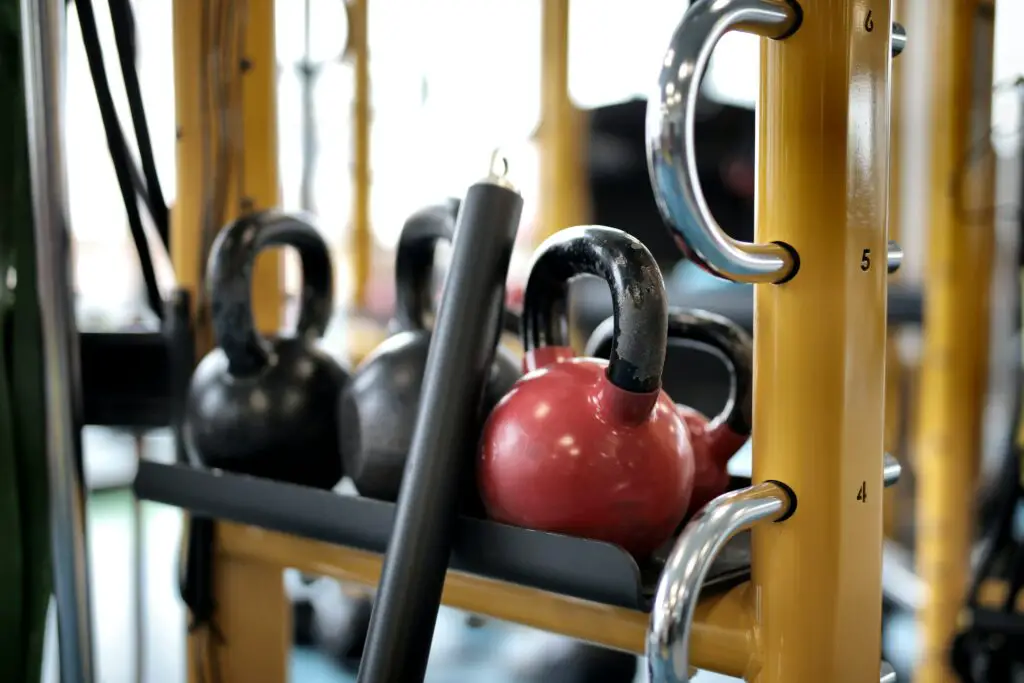 Tools for physical productivity are things that speed up and improve the efficiency of work and personal activities. When individuals desire tools and gadgets that will assist them to organize overall working time and expertise, they may grasp practical productivity tools. Modern technology and material handling are the greatest factors today that can help individuals overcome any sort of laziness or procrastination in their daily routine. These tools can help them achieve greater outputs and can also help them in their self-esteem regarding how they approach their targets.
The Significance of Productivity
Productivity, which measures effectiveness, is essential for succeeding in a cutthroat environment. If individuals increase productivity, individuals can make more money, or individuals can cut their rates and steal clients from rival businesses. On the contrary side, one can find it difficult to make a revenue or experience sluggish growth if the performance falls or rises more rapidly than that of potential rivals.
Productivity Effectiveness Facts
The profitability and viability of a profession are directly related to productivity.
It concerns how effectively a person or organization transforms inputs into outputs.
Laziness and procrastination are barriers to productivity improvements and using technology to get around them is the simplest solution. These issues can be solved with ease.
People may regulate and increase productivity by identifying and monitoring productivity metrics.
 Increasing productivity
Whenever a corporation can produce the same amount of output with limited input or even when output increases more quickly than inputs, productivity increases. 
Technological advancements
Individuals can increase inputs by implementing advancements that increase output at a higher rate.
Technical effectiveness
Businesses can increase their technical effectiveness by making better use of the technology and expertise they already have.
If individuals wish to enhance their productivity, acquire the selection of the objects listed below in this section.
 Feel Zing 
With its first incredible innovation, this energy patch delivers users an instant extra kick and improves efficiency. It is a neurostimulation device known as an energy patch that stimulates the brain to offer users a quick burst of energy.
None of the essentials are necessary for this device, including 
USB cable connection.
Bluetooth compatibility.
Connection over a phone.
Wireless Network.
It employs a unique frequency to stimulate the sympathetic and parasympathetic nervous networks, giving users the energy and focus they need for activities like working, learning, playing a sport, or perhaps even practicing for esports. Feel Zing assists you in remaining focused and fresh while giving you calm strength without the stimulant's adverse reactions of restlessness, stress, or breakdowns.
  SanDisk Flash Drive
A portable USB flash stick for the phone with 128 GB of storage. 
This is an iPad, tablet, and phone-compatible portable USB drive.
Only with SanDisk link cordless USB Sticks in the pockets or around the room, individuals may wirelessly view any entertainment or transmit huge files.
It is simple to make room on the smartphone using the SanDisk Connect app so that individuals can continue to take pictures and store movies. 
With 128 GB of memory, all of the data may be kept on a USB stick and accessed wirelessly from any platform. 
With this product, individuals may simultaneously sync HD songs and videos to a maximum of 3 gadgets. The item has a 4.3-star rating online.
  Lifeline – Go Beyond Pomodoro 
An application that can assist people in determining the ideal working pace by essentially modeling it after the Pomodoro approach.
St lifeline assists people in concentrating and establishing a normal working flow.
With time box events, prevent fidgeting and make time according to the plan rather than the timepieces. 
The lifeline column at the forefront of the screen provides immediate information on the efforts. 
Whether people finish their activities in 30 to 90 minutes, lifelines' dynamic break period estimation makes sure individuals receive sufficient refreshment so they may work as efficiently as possible all day. 
Simply pull down to view the process record, discover trends, make recommendations for improvement, and learn the workflow. The neatest thing for scheduling and analyzing the period to increase its productivity is this one.
  Productivity Planner 
The perfect day organizer is simple and effective. A well-kept secret for maximum productivity.
Weekly and daily chores are prioritized in the strategy for tomorrow's daily planner, eliminating procrastination and increasing efficiency.
 Every week, participants will evaluate their successes and choose an efficiency score that will allow them to monitor their production over the course of three months.
 This day organizer explains the techniques for time management of high-performing businessmen so that people can assess like millionaires, which can be a smarter method to increase efficiency. 
The product has a score of 4.7 as a Choice online commodity.
  Amazon Halo – View Fitness Tracker 
A single tap on the Halo view color touchscreen of the Amazon Halo viewing wearable device gives users access to vital Halo health data like heartbeats, exercise scores, and sleeping scores, including blood oxygen saturation levels. 
Use this incredible tool to have exposure to a constantly expanding collection of on-demand activities supported by professionals and other methods for staying fit.
 The device offers and recommends regular practices and delectable cuisine from Whole Foods Stores. It assesses both the amount and the quality of the user's rest. 
The item is the top-ranked seller on Amazon.
  Echo Frames 
Using Alexa, the Echo frames the 2nd generation of intelligent audio glassware. 
Spend less time talking and making calls while listening to lectures or audiobooks. With many of these smart glasses, people may also create notes to add to daily to-do tasks, access the media, or manage their home automation. 
The echo framing has an intriguing functionality that effectively channels audio to the ears whilst reducing the amount of sound that people nearby can hear, and with the auto intensity functionality, they actively alter volume based on the sound source level in real-time.
 With 4.1 stars, the merchandise is one of Amazon's picks.
Conclusion
To-do plans, eating routines, sleep cycles, and relaxation periods are just a few of the numerous factors, individuals may tweak to increase productivity to the highest level humanly achievable. And now that people have exposure to much more tools, humans can accomplish much more. One of the most important commodities is time, therefore anything that will help people save it is unquestionably worth the expense. The best chance individuals have of finishing more of their work faster is by using productivity tools. 
Frequently Asked Questions
What is the purpose of productivity tools, and how important are they?
Productivity tools make it easier to create goals, assign tasks, measure progress, provide analyses, and communicate with workers genuinely are all made simpler by productivity tools. For illustration, employing networking tools to enable successful interaction with both the clients and the team can be quite successful.
What real purpose do productivity tools serve?
Productivity tools are programs created to make chores simpler and productivity more efficient. They frequently have capabilities that let users retrieve files fast, make diagrams and graphs to show the design process, accomplishments, etc., and interact with others.
What role do productivity tools play in the experiences of students?
Students who use productivity tools not only complete tasks more quickly, but also relieve some of the pressure that comes with trying to maintain track of the daily homework assignments required for every subject and semester.
Physical Productivity Tools – Know More