A civil Engineer is responsible for designing, developing, and constructing various construction projects. The job can be very demanding but fulfilling at the same time. As you get the opportunity to design the look of the world, this job is desired by various people. But before you get this job, a selection process consisting of online application and resume submission has to be cleared. Therefore in this article, we will tell you the writing guide to an impressive civil engineer resume. We will also provide some sample resumes to help you understand better. let us know more about that the Civil Engineer Resume-Know More.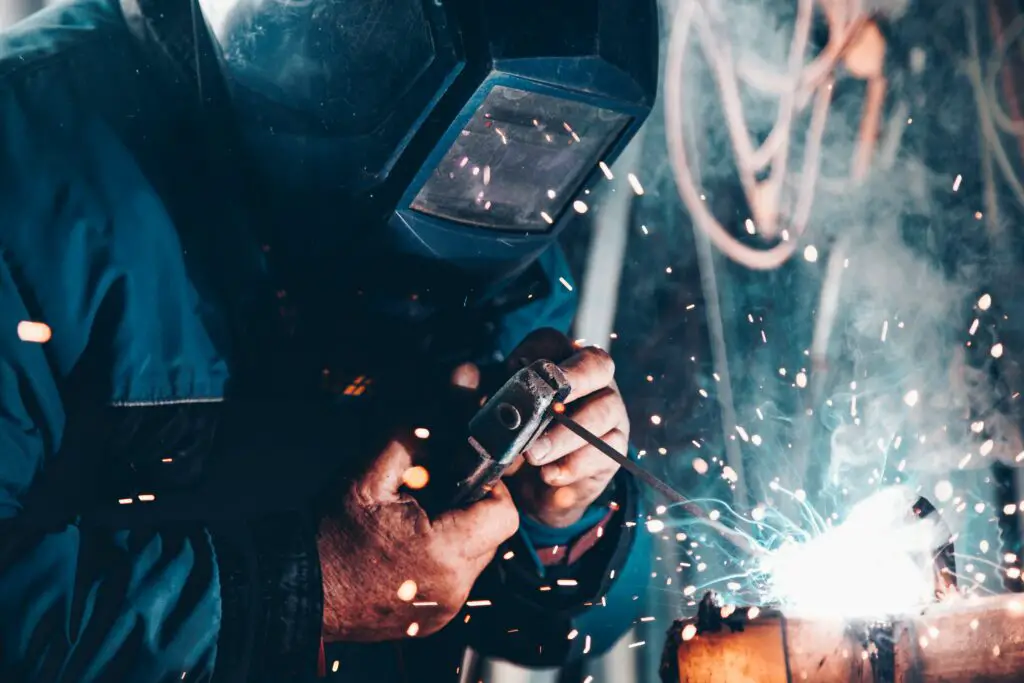 But before that let's understand the job duties of the civil engineer to get better insights on the optimization of the resume. 
The job description and duties of a civil engineer: 
A civil engineer must have the proficiency to design various kinds of construction projects. From conceptualizing the model to the actual completion, the civil engineer will play a huge role. 
The construction sites on which he needs to work can be both small-scale and large-scale. 
The civil engineer will also manage and maintain these construction projects besides developing the idea. 
He also needs to conduct some on-site investigations to draw a proper analysis of various factors, drawings, reports, etc. 
The blueprint prepared should reflect the technicalities of the site and this should be based on his study of the site. 
Besides performing construction-related tasks, he is also responsible for estimating the costs of the materials and the likely risks. He will outline a budget for the construction and purchase good quality material and equipment.
In case of any problem on the site, he can be called upon to provide creative solutions. 
A civil engineer has to deal with various stakeholders and ensure that fellow workers are working efficiently. 
Once the work is completed, he will ensure that the resulting building or service is handed over to the owner safely and timely. 
He might be asked to prepare a report on the progress of the construction work. Therefore he will need to strictly monitor the progress. 
All the duties and actions performed by the civil engineer must comply with the required guidelines and regulations. He will be responsible for the safety, work permits, and other documents for the smooth running of construction work. 
The usual requirements for taking up this career: 
Well-versed with various design and visualization software like Civil3D, AutoCAD, etc. he must be able to analyze the maps and other data to draw correct conclusions. 
Must possess management and supervisory qualities that are much required on site. 
The candidate must be proficient in designing the site layout, erosion control, utility design, grading, and other regulatory mechanisms. 
A license in professional civil engineering is a must. 
The much-required educational qualifications include BS or MA in engineering. 
He must also have excellent communication skills to explain the client properly and interpersonal skills to coordinate with the team. 
Prior Working experience in this field is also asked for by the companies. 
Now we have understood what are the duties and requirements of the civil engineer post. So let's move onto the resume writing guide. 
Guide to an impressive civil engineer resume: 
The following are the components of the resume: 
Profile Summary or objective 
Skills and core competencies 
Experience and accomplishments 
Contact information 
Educational qualification 
Additional details (if any). 
Profile summary or objective summary: 
The summary is the first thing that is mentioned in your resume. Don't keep this section very long. Keep it three to four lines. The purpose of writing a summary is to give an idea to the reader about your skills and your personality. It must show that why you are seeking this job. A summary can include a mixture of all the sections of the resume like education, skills, qualifications, achievements, etc. 
Example: a) an enthusiastic senior civil engineer seeking a job in an ABC firm to broaden my knowledge and experience. With an experience of five years in this field and required qualifications like mastery in Civil engineering, leadership qualities, proficiency of various 3d construction software, and other personal skills, I seek to make a difference in the present firm. 
b) A self-motivated civil engineer with experience of four years and excellent leadership and communication skills. Well-versed with the use of MS word and creative tools for 3D designing. Comfortable in working on heavy construction projects to minor renovation works. 
Skills and core competencies section: 
It is crucial to have all the skills in your resume that are required for a civil engineering job. We have provided you with the description of the civil engineer job in the beginning. You can refer to that to understand the skills you must include. 
Example: a. thorough knowledge of blueprints reading and creation. 
b. Well versed with the application of various construction materials, software, and techniques. 
c. Comfortable in overtime working, if required. 
d. Good interpersonal and communication skills. 
e. Problem solving skills. 
f. Detail-oriented approach 
          g. Have relevant business skills like marketing. 
h. Well versed with all the safety protocols that need to be followed on the construction site. 
Work Experience: 
Work experience is crucial to show that you have handled the work pressure in the past. Start with the recent jobs that you have done. Mention the duties that you performed there. Choose the beginning words carefully. Rather than saying 'I was asked to do this thing', you can write handled this thing, managed the team, effectively led the team, worked on various projects, etc. 
Example: 
Civil Engineer, QPR firms (July 2018- Dec 2020) 
Worked on various heavy construction projects like dams, roads, multistorey buildings, etc. 
Demonstrated leadership qualities by effectively steering a team of multiple members. 
Ensured that all the work is done in compliance with safety standards. 
Managed the costs of the project and ensured timely completion. 
Used various software to create a blueprint of various projects and effectively analyze the construction site. 
Writing the work experience section can be a little tricky for a person with no experience or a recently graduated candidate. But still, you can make this section great by following the below-mentioned tips: 
Instead of writing a work experience section, you can include a volunteer work section. Then you can talk about how you have pursued your interest in this field even if you don't have professional experience. 
If you have done some apprenticeship work in your college, you can mention that in your resume. 
You can also talk about various projects based on civil engineering that you take up in your academic curriculum. 
Example: Volunteer work and insights from the academic curriculum: 
Created different blueprints while working on different academic projects. 
Worked closely with Mr. ABC, Senior Civil Engineer working in BCD firm, and gained insights on various nuances of an actual construction project.
Volunteered for assisting in the construction of a building for needy people. 
Educational qualification: 
Mentioning educational qualifications in your resume is vital as almost every civil engineer job requires a bachelor's or mastery in civil engineering. After you have mentioned your degree, the college, and the year, you can include some certificate courses that are further helpful in civil engineering. The section can also include any important seminar, training, etc. you can mention your grades if you have scored well in your college. 
Example: 
Completed 3-month certificate course on 'Understanding the nuances of 3D visualization in Civil Engineering' with A rank. 
Bachelors in Civil Engineering (ABC University) (the ending year) 
If you are not sure about which certifications are helpful in civil engineering and require a mention in your resume, you can refer to the list below: 
OSHA safety certificate (because complying with various safety guidelines at work is crucial). 
Project management certification. (It's good to have this management certificate that shows your skills in managing the team). 
Certified ASC coder, etc. 
Contact information:
You should mention the contact information right after your name in the resume. Try to mention your name in the header because it will attract the direct attention of the recruiter. The name should be usually in a greater font, say 16 or 18. Your contact information will include the phone number, address, email id, LinkedIn id (only if you have maintained it well). Make sure that the phone number is working and the email id is a professional one.
Example: ABC Smiths
(Civil engineer) 
Contact information: 
Email id: like [email protected] (Don't use funny email ids like [email protected] This will create a negative impact on the interviewer.) 
Address: In the address, you will mention the city, state, and the country (if you are applying for a civil engineer job in an international company, the country is a must). 
Phone no. 
Linkedin id: 
Additional information: 
If you have some space left in your resume and something extra to tell the recruiter, you can add this section of additional information. You can talk about the different languages you know, the membership of various professional organizations where you research about excelling in civil engineering or any other thing, honors, and awards that you gained as a civil engineer, etc. 
Example: Honors and awards: 
Felicitated with the award of Best Employee of the year, ABC Construction firms for maximum client satisfaction and timely completion of the projects. 
Good command of the following languages: 
English, German and Spanish. 
Other crucial tips for creating a good Civil Engineer Resume: 
Don't make it very simple and boring: 
The first thing that you should ensure is that the resume is not becoming monotonous. You should not use a single font size for writing everything. If you are putting a heading, increase the font and keep it bold. You can use italics for additional emphasis. You have to balance with oversimplification and sophistication to create a good CV. 
Use bullet points to make the resume interesting. Except, in summary, you can include bullet points in every section. 
Don't miss out on any important section: 
Next, you must ensure that you have not missed out on any vital section like education, skills, experience, contact information, etc. from the resume. Including all the sections is essential but don't make it too long. 
Keep the language professional rather than using funny language: 
The resume must reflect your professionalism. Therefore you have to choose ideal words to describe yourself. Don't use funny words that can create a negative impact on the recruiter. Proofread your resume once you are done. You can take the help of a senior or already experienced person in this field who can review your resume. 
While mentioning work experience and educational qualifications, start with the recent things: 
Always make sure that you are putting the recent happenings first in the educational qualifications and experience section. This helps the employer to know how much time you have worked and if there is any gap between applying for the current job and your previous job. It would also help you to remember all the duties that you have fulfilled in your recent job. In this way, you can gain the attention of the person reading your resume, if your sections are arranged from recent to previous jobs or qualifications. 
Try to use STAR (Situation, Task, Action, and Result technique) to add relevant details to your resume:
STAR meaning situation, task, action, and result technique is an excellent way to add relevant details to your resume. Following this pattern, you will put the most important situations or duties that you handled in your previous job. The task is also about the things that you worked on in the previous industry. Identify the most important tasks that are relevant to the present job role. In action, you will write your skills and how you added value to the company. Finally, write the result and the achievements that you gained as a result of all your actions and duties. 
Highlight some important parts of the resume that you think can give an edge to your resume:
Many times, we know that certain skills can make us a suitable candidate for the job. But if we failed to attract the attention of the recruiter to these things, then all our efforts are in vain. Therefore, it is a good idea to highlight some projects, skills, qualifications, or duties that you feel are relevant to the present job position. 
Example: Under skills and core competency section or work experience section, you can write as below: 
Played a key role in managing the team. 
Ensured timely completion of the project at minimum cost and best quality. 
Support your application with a cover letter: 
Once you have completed your resume and are ready to send the final application, take some time to work on the cover letter, too.  A good cover letter ensures that the recruiter pays attention to your application and does not miss your resume. To write a good cover letter for a civil engineer job, you can follow the following steps: 
Be clear with the job demands and read the offer letter properly. 
Mention relevant skills and experiences that make you an ideal candidate for the job at hand. 
It should be free of errors and ensure conciseness in the letter. 
Sample resume for the civil engineer: 
Full Name (e.g. ABC Smiths)
(Senior civil engineer) 
Contact information:
 email id
Phone no. 
Address 
Linkedin id: 
Summary: 
An experienced civil engineer proficient in infrastructural and construction projects, Worked on various constructs projects including roads, dams, multi-story buildings, etc. Possesses good managerial, problem-solving, and communication skills. Looking forward to working with a dedicated firm where I am given ample opportunities to present my skills and experience. 
Skills and the core competencies:  
Physical strength, flexibility and ability to adapt to various situations, leadership and problem-solving skills, communication and interpersonal skills, curious and enthusiastic personality, and close attention to details. 
Education: 
Masters in Civil Engineering from ABC University (Completed in 2018)
Bachelor of Civil engineering, XYZ University, New York (2014-18) 
Experience: 
Assistant Civil Engineer 
      (ABC Construction firms, Jan 2019-2021) 
Worked with various local and international clients on the renovation of existing projects and construction of new projects 
Used AutoCAD to create various 2D drawings 
Prepared maps and other much-needed reports by analyzing the site. 
Played an active role in the construction of core structures like walls and bases. 
Ensured that adequate safety measures are taken while working and work is done in compliance with established norms and guidelines. 
Prepared weekly and monthly report on the status of construction work and assisted the senior Civil Engineer in regular checking of the work. 
Civil engineer 
(XYZ constructions, Florida, 2018-19)
Handled the management and designing of various construction projects. 
Played a key role in assessing the risks and the estimated costs for the construction. 
Effectively managed the budget and safety protocols on-site. 
Analyzed thoroughly the construction site and prepared reports and maps 
Demonstrated leadership skills by heading a team of several junior engineers. 
Ensured that deadlines are met and the safety and efficacy of the project are not compromised. 
Additional details: 
Languages: English, French, and German. 
Membership: Member of ABC reading club and take an active part in discussions on excelling civil engineering
2nd sample: 
ABC (Full name) 
(Civil Engineer) 
Contact information: Mobile No, email id, LinkedIn id. 
Profile summary: 
A hard-working civil engineer with experience of six years of in the civil engineering field. Worked upon various construction projects like metro projects, bridges, dams, roads, etc. while ensuring compliance with safety procedures. Possess thorough knowledge of essential construction software and required business skills like communication skills, leadership qualities, problem-solving skills, etc. Looking forward to working with a reputed construction firm like XYZ. 
Technical skills and core competencies: 
Thorough knowledge of AutoCAD software and other tools of 2D and 3D modeling. 
Proficiency in MS office and various analytical tools
Soft skills like patient nature, detail-oriented approach, interpersonal and communication skills. 
Work experience: 
ABC construction works (year) 
Effectively handled the horizontal alignment of the metro rail project. 
Prepared reports after thorough analysis and study of the construction site. 
Created expected costs bill and tried to keep the project as budget-friendly as possible while ensuring good quality. 
Worked on the detailings of various structures like ceiling, staircase, etc. 
Prepared tender designs for the company. 
Performed other required duties and ensured full compliance with safety protocols. 
Civil engineering work in tunnel construction (year) 
Created drawings and blueprints for the tunnel. 
Handled the vertical alignment profile work. 
Prepared the design of fire safety and maintenance building. 
Took care of all the safety guidelines and ensured that the work was done promptly. 
Academic qualifications (Educational qualifications) 
Bachelors in Civil engineering (ABC university) (Year of pass out) Score (only if it's a good score) 
Diploma in Project management software proficiency (XYZ Institute) 
Additional details:
Member of reading club 
Proficiency in English and German language. 
Final words: 
Drafting an impressive civil engineer resume is indeed effort and time-consuming. But once you are equipped with the guide and understood the format, you can easily make a good resume. Make sure that you are taking care of all the things mentioned above and adding relevant sections. Believe in yourself and you will surely craft a unique resume for the application. 
FAQs (Frequently Asked Questions): 
Ques 1: what is the relevance of a civil engineer resume? 
Ans: Civil engineer resume is a sort of the first impression that you will create on the recruiter. If your resume stands out of the crowd, you have more chances of selection and getting to the next round. The resume also helps the person reading the resume to know what are your efficiencies and experience in the field that can help you for the present job. Also, since ATS (Applicant tracking system) is used widely now to select the resume, you have to make your resume impressive and ATS oriented to clear the first stage. 
Ques 2: What are some of the worth mentioning skills in civil engineer resume? 
Ans: Various skills that are specifically required for civil engineering job are: 
Ability to draw blueprints. 
Billing and estimation of project costs. 
Management of the team. 
Assurance of quality
Client satisfaction. 
Ques 3: What is the average salary of a civil engineer? 
Ans: The salary of a civil engineer in the USA ranges between 67728 USD to 87060 USD. 
Civil Engineer Resume-Know More