BS/MD program is also called a direct medical program. It is an integrated form of study that helps students gain a degree of Bachelor of Science (BS) along with the degree of Doctor of Medicine (MD). It saves them from going through the medical school admissions process separately. It is beneficial for students who want to start focusing on their medical studies from the undergrad level itself. It limits your career to medicine so it is a complete commitment towards it. let us know about that the Best Bs Md Programs.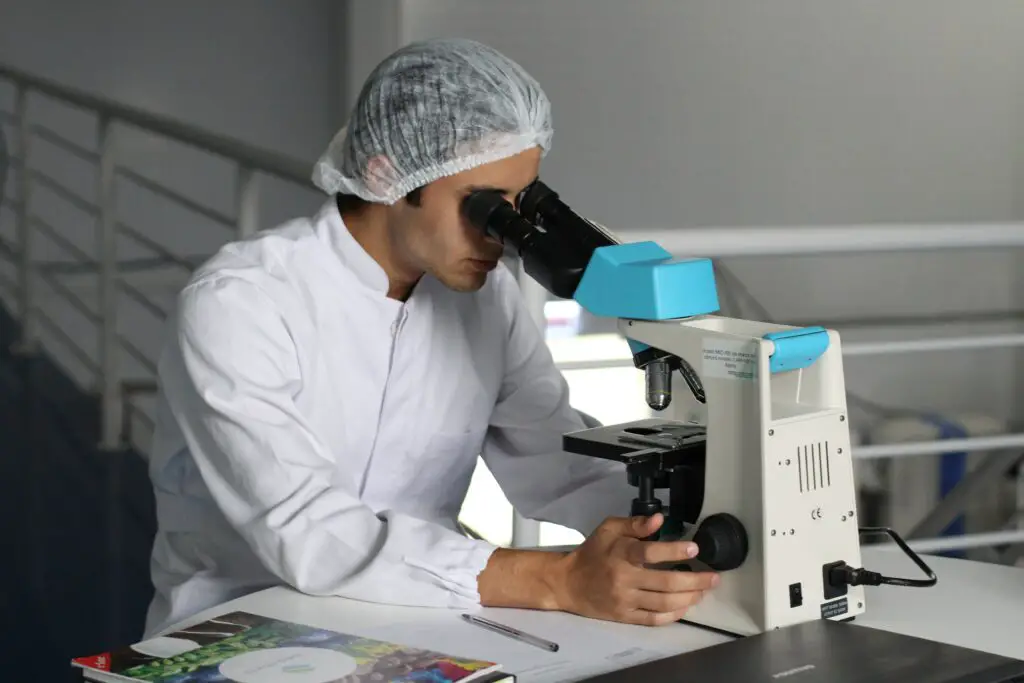 Typically, BS/MD programs get completed in 8 years. Many universities offer accelerated programs that take only 6 or 7 years to complete. It is tough to enter a BS/MD program and there is a lot of competition as well. Hardly 10 to 20 seats are offered in BS/MD programs per year. You are required to score high marks in SAT (biology or chemistry as subjects) or the Standardized Test and high school GPA. Therefore, it becomes important to choose from the best available BS/MD programs so that you work hard for the most beneficial degree for you. Also, in-depth detail of different programs will help you develop a better overall understanding of what you need to pursue. Go through the list of BS/MD programs given below to find out. 
Pre-Professional Scholars Program (Medicine)
Duration- 8 years
Provided by- Case Western Reserve University (Undergraduate School) and CWRU School of Medicine (Medical School)
Acceptance rate- 1%
It is situated in Ohio and comes under some of the best research universities in the United States. University provides an undergraduate study of 4 years duration which is followed by another 4 years of studying at the School of Medicine. Students enrolled in its program are required to maintain a minimum of 3.63 GPA overall including math and science during their undergraduate course as well as AMCAS (American Medical College Application Service) GPA of 3.63 in BPCM (Biology, Chemistry, Physics, Math) during the application period. 
There is no necessity for summer coursework. This is because the university is not accelerated. Also, there are no requirements for MCAT but if they choose to do so, it must be above the 94th percentile. When the students enter the School of Medicine, they are given three choices to move forward with- 
College program (with integrated clinical and research work)
University program (normal 4 years duration)
Medical Scientist Program (Ph.D. or M.D. program)
The School of Medicine is located in the vicinity of Cleveland Clinic. It is one of the best medical centers in the world. Students affiliated with the CWRU School of Medicine get a fantastic opportunity to research with cutting-edge technology at the Cleveland Clinic. They can apply to Cleveland Clinic Lerner College of Medicine for consideration. They will also get a chance to assist highly proficient physicians of the Cleveland Clinic.
Rice/ Baylor's Medical Scholars Program
Duration- 8 years
Provided by- Rice University (Undergraduate School) and Baylor College of Medicine (Medical School)
Acceptance rate- >1%
This is a joint program between both the schools and reserved only for the permanent residents of the U.S. and other U.S. citizens. An application essay is also needed along with other documents. The status of your application is notified to the applicants via email. The selection process for this exam is extremely competitive as both the universities are highly renowned and come under the top 20 institutions. An average of only 6 students of high-achievement, compassionate, scientifically competent, and socially conscious quality are accepted each year. The students selected for this program are provided the opportunity to choose from all the available range of undergraduate courses at Rice University and apply from the substantial introduction (from liberal arts to modern medical science studies). 
Rice University has always been the talk among students for the tag of having the happiest scholars and providing ample opportunities for medical students. This is because it is close to the Texas Medical Center that is the biggest academic medical center in the world. 
Baylor College of Medicine also provides a lot of career enhancement choices. They offer four dual-degree programs (one being M.D.). The programs are as follows-
M.D. and J.D. program 
M.D. and Ph.D. program in affiliation with Rice University
M.D. and M.P.H. program
M.D. and MBA program in affiliation with Rice's Jones School of Management
Program in Liberal Medical Education
Duration- 8 years
Provided by- Brown University (Undergraduate School) and Warren Alpert Medical School of Brown University (Medical School)
Acceptance rate- 3.49%
It is located in Providence, Rhode Island. This combined program for medicine is the most unique one you can ever find. It is an opportunity given by Brown University who is famous for its Open Curriculum. It means that you are allowed to study only those subjects that have your interest. MCAT is not a requirement here. You have to maintain a minimum GPA of 3.0 for all biology courses. With the aid of this program, you can pursue other areas of interest such as social sciences, humanities, natural sciences, etc. along with preparing for a career as a medical scholar, physician, etc. Students can choose from 100 concentration programs (departmental as well as interdepartmental). 
Alpert Medical School is considered to be very selective with the applicants. It offers an interesting program called the Scholarly Concentrations Program. The exciting part about this program is its unique curriculum that allows medical students to pursue those medical areas that are not included in the traditional medical courses. Some of them are integrative medicine, aging, medical ethics, biomedical informatics, etc. Also, there are many M.D. dual-degree programs offered by the university. They are as follows-
M.D. and M.P.P. program
M.D. and Ph.D. program
M.D. and M.P.A. program
M.D. and M.P.H. program
Baylor2 Medical Track Program
Duration- 8 years
Provided by- Baylor University (Undergraduate School) and Baylor College of Medicine (Medical School)
Acceptance rate- 4%
It is located in Waco, Texas. This program by Baylor University only enrolls 6 students who have completed high school. It is a seamless transition of students from their undergrad studies to medical studies. The number 2 in the superscript indicates that the students selected in this program will gain twice the benefits of Baylor University. They are extremely selective and accept students with a high school GPA of 3.8 or they must be among the top 5% students of their high school class. According to Baylor University, the selected applicants had an average score of 32+ on ACT and 1430+ on their SAT. They invite the applicants they are interested in for attending a campus interview. Then, six freshmen are considered for the program and asked to join the university. 
If a student has obtained a GPA of 3.5 at Baylor University and maintains it, he or she is not required to take up the MCAT exam. Every student enrolled under this program gets a scholarship ranging from $12,000 to $40,000 from Baylor University. The students also need to confirm their provisional admission by scoring 501-507 on MCAT as well as continue gaining a 3.5 GPA. Before entering medical school, all Baylor2 program students need to complete all the pre-med necessities during their 4 years of graduation. 
Guaranteed Admissions Program 
Duration- 8 years
Provided by- University of Pittsburgh (Undergraduate School) and University of Pittsburgh School of Medicine (Medical School)
Acceptance rate- 56.7%
It has been ranked among the top 20 institutes providing medical education. The program is named so because it helps the undergraduates take direct admission to the Pittsburgh School of Medicine. Interested applicants are required to apply till the 1st of November during their senior year and obtain an ACT score of 34 or a score of 1490 in SAT. Applicants who have participated in community service activities or leadership are appreciated. The students enrolled in the undergraduate program have to maintain a GPA of 3.75 to get direct admission to medical school. They must search to gain real-time experience in the medical field during the undergraduate years as well as discuss with the university's advisors if they need guidance or support in their field studies or some research work. The university does not ask for MCAT results. The undergraduate course is offered at the Oakland campus of the university, After their undergraduate course completion, the students are admitted to their medical school located in Oakland as well. They can also major in those fields that are not included in the traditional curriculum as long as they can obtain the minimum required GPA and other pre-med requisites. Also, it is beneficial for students interested in bioengineering as they can opt for this engineering program as well. 
BS+MD Early Assurance Program
Duration- 8 years
Provided by- Drexel University (Undergraduate School) and Drexel University College of Medicine (Medical School)
Acceptance rate- 60%
It is situated in Philadelphia, Pennsylvania. This program is for the applicants who are interested in opting for Biological Sciences as its major course or want to pursue Biomedical Engineering. Interested students need to have a minimum GPA of 3.5. Also, they need to score at least 1420 on their SAT or a minimum of 31 on the ACT. But it has been observed that the students accepted by the university had an average GPA of 4.42. Also, the average SAT scores were around 1538 and ACT results were 34 which is much higher than the minimum requirements. The student must have completed a four-year program of laboratory science with one year dedicated to each of the subjects- chemistry, physics, and biology. The university reviews all applications and selects some of the students for an interview with their Medical School Admission Committee. You will have to view your application status through the university's portal called Discover Drexel. 
Drexel offers a remarkable opportunity for its considered students, the co-op program. It has a duration of 6 months and helps students understand the work environment and get real-time job experience as well. Under the co-op program, a student must complete 100 service hours. During their study at Drexel University, undergraduates have to maintain a GPA of 3.6 and score 513 on the MCAT as the least requirements for direct admission to their medical school. 
Accelerated Physician- Scientist Program (B.S./M.D.)
Duration- 7 years
Provided by- Rensselaer Polytechnic Institute (Undergraduate School) and Albany Medical College (Medical School)
Acceptance rate- 3%
The joint program conducted by RPI and AMC focuses a lot on research right from the undergraduate level. This program is very selective as only 100 out of 750-800 applicants get considered for this course. It is devoted to carving the students into successful physician-scientists. This program has made it compulsory for students to be involved in clinical as well as bench research programs. Students study for 3 years at RPI followed by 4 years of studies at AMC. It is available only for U.S. citizens and permanent citizens. Students need to submit their test results to the admissions office by November 1st if they are in the senior year of their high school. The students must obtain a GPA of 3.5 throughout their undergrad years. The students studying under this program are heavily involved in extracurricular activities such as social service, school clubs, etc. MCAT is not a requisite for this program.
The pre-medical courses make up 70% of the curriculum while the rest 30% is related to liberal art courses. An interesting feature of the program is that the students attend their first five semesters at RPI and the sixth semester gets divided between RPI and AMC. Students belonging to this program are not allowed to take up double major courses as it is an accelerated program. 
Penn State- Jefferson Premedical- Medical Program
Duration- 7 years
Provided by- Penn State University (Undergraduate School) and Thomas Jefferson University Sidney Kimmel Medical College
Acceptance rate- 5%
This is an accelerated joint program with a rigorous selection process. The requirements include scoring a minimum of 504 on MCAT where there should be at least 126 marks awarded for each section as well as maintaining a GPA as high as 3.5. The program no longer asks for the ACT or SAT scores. A special aspect of this program is that it provides an opportunity to major in pre-medicine. This characteristic of the program can help many students gain broader interdisciplinary fundamentals. The secondary school units mentioned as mandatory by the university are as follows-
Algebra (2 units)
Humanities/ Social Studies/ Arts (3 units)
Trigonometry (1½ unit)
English (4 units)
Plane geometry (1 unit)
Science (3 units)
The students who have already completed their high school graduation do not stand eligible for the program. The selection is a three-part process with an interview at Thomas Jefferson University. The consideration is a joint decision made by the Penn State- Jefferson Joint Admissions Committee as well as the Penn State's Undergraduate Admissions Office. TJU's Kimmel Medical College is a very popular option among the applicants. One out of every four or five students applies to this college. This is also due to its diverse range of medical programs from physician shortage areas to an MD/ Ph.D. program. Though it is an accelerated program, students are not required to do any summer coursework. 
Rochester Early Medical Scholars
Duration- 8 years
Provided by- University of Rochester (Undergraduate School) and University of Rochester School of Medicine (Medical School)
Acceptance rate- 2%
It is located in Rochester, New York. This program runs for full 8 years (no acceleration) therefore students can focus on other activities such as research, or gaining experience through seminars, working at a clinic, or attending related social events rather than studying in summers. The nature of applicant selection for this program is highly competitive. Only 15 students out of 800 students are considered for the program. REMS-selected applicants were observed to have a high GPA of almost 3.95 and were a part of the top 3% in their high school class. Also, students having some experience in the medical field such as EMT programs, conducting research, working under a skilled physician, etc. have higher chances of selection. 
There are two types of application at REMS- early decision and regular decision. You can choose either of them and apply through the Common Application. If you want you can also submit standardized test results if you believe that it can enhance your application. You will be told if you are a finalist for the interview or not. If you become a finalist, you are required to attend an interview at Rochester School of Medicine. Also, if you do not become a finalist, your application will still be considered for normal course programs other than REMS. Their curriculum is called the double helix curriculum which emphasizes basic clinical and science practice. 
Conclusion
This list contains the topmost BS/MD programs throughout the United States. Despite its low acceptance rate and rigorous selection criteria, the BS/MD program is a boon for a true aspirant of medicine who wants to commit his or her life to become a renowned doctor. And, the listed programs are the best pathways to make it happen.
Frequently Asked Questions (FAQS)
How to determine if choosing a BS/MD program is the right decision for me? 
Many people try to opt for a BS/MD program just for the sake of assurance that their career will get a definite pathway and that will release their tension. However, if you choose a BS/MD program not because of your interest in medicine but for the above-mentioned reason, you will never get a chance to change your career type. Also, you won't get a break from studies for almost 7 or 8 years. 
On the other hand, if you are serious about pursuing a career in medicine, no other option can be a greater fit for you than a combined BS/MD program. If you choose the 8-year program, you will be able to do many extracurricular activities and pursue hobbies along with studies. But if you opt for 6-year or 7-year programs, you will be required to do coursework in summers as well and not much time for other stuff. However, you will be able to save a lot of time and money. 
Also, the provisional admission to the medical school can stand canceled if you fail to complete the pre-med requirements or apply to another medical school. Therefore, pay attention to all the details of a BS/MD program before you apply for one. 
Finally, the priority parameter while choosing your career will always remain your interest or the commitment you wish to make towards your career. As a BS/MD program demands almost 6 to 8 years to your precious lifetime, you need to be 100 times sure that you want it. 
What points should be considered while making a balanced college list?
You will be required to do heavy research on colleges of all sorts of rankings, curriculum, and acceptance rates before you choose for yourself. Finding a school that turns out to be the best fit for you may seem to be tricky at first but it is not. 
To be on the safer side, apply to at least 8 to 12 medical schools. Out of these 25% should be those schools where you think you are sure that you will be granted admission. 40% of the applied schools should be those you want to pursue your course from. The rest 35% should be the top schools throughout the nation. With this strategy, you won't be in danger of not getting admission into any of the applied universities. Also, you will not miss out on the elite institutions offering the best courses. Do not forget to consider other aspects such as location, choice of majors, program cost, etc. Review your list and consider the following points to make sure that the list is balanced-
The duration of the programs
The selectivity level
Prestige as well as rank of the undergraduate and medical school
The ability of the enrolled students in the program
You can also surf the internet to find tools that will help you get an estimate of your chances of acceptance in a university through the data you provide. These tools also provide suggestions to make your profile better according to the specific university.