Unhappy with your office management style workplace? No longer motivated to work for the same organization? Want to find a way out? Writing a resignation letter is a professional and official way to inform your organization that you are no longer interested in working for them. It prepares the organization to plan for the future and even helps you to finalize things and plan further. In this article, you will learn how to write a Sample Resignation Letter When Unhappy With Management.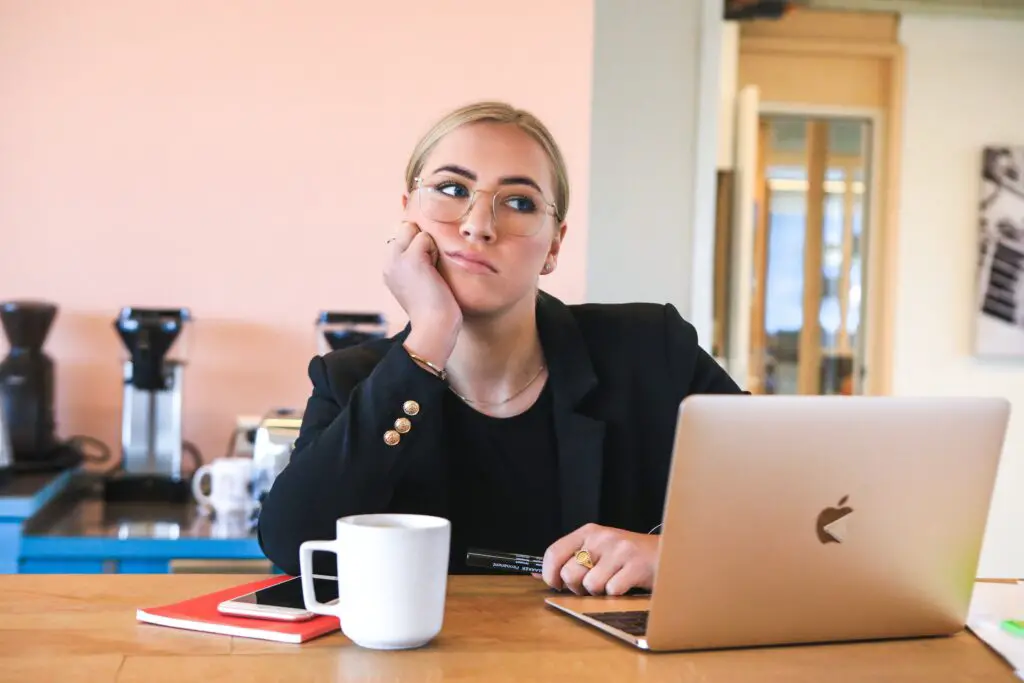 Sample Resignation Letter When Unhappy With Management
Writing a resignation letter is not something you should do when you are in haste. It involves critical thinking and planning to come to a strict conclusion like it. Writing a resignation letter when you are unhappy with your management is a professional and ethical way to end your ongoing relationship with your company. A strong resignation letter should be written in the following format:
Sender's Address –
Here, you should mention your address. It should be written in a minimum of three lines.
 Example – #000 Street Address
 City, Pin code  
 State
Date – The date you decide to write your resignation is to be mentioned here. It should be written in a particular format.  
Example – 20th October 2022 or 20/10/2004
Receiver's Address
This is a crucial part of the letter because it includes several other things. In the first line of the receiver's address, you will mention the name of your Manager or supervisor, followed by their title in the next line. Now in the third line, you will note the company's name, followed by its address in the fourth and fifth lines.  
Example – Mr. / Mrs. Person
          Manager / Head
          The business
          000 Street, Pin code
          City, State
Salutations
In this line, you will mention and address the person to whom you are writing this letter. You may use their name, job title, or Sir or ma'am.
Example – Respected Sir,
          Dear Manager,
          Dear Ryan,
Body of the letter
You may mention your resignation details in three brief paragraphs.
First para: You may ask them to accept your resignation letter. In the first paragraph, you must mention your name, job title, and resignation date.
Second para: In the second part, you may express your regret over leaving the company and mention any complications you faced during the period. If you wish to, you can add other details that you feel are important.
Third para: You may ask for their cooperation during this change or if they need you for any step during the process.
Ending
There are a few options to complete the letter; it is mainly finished by saying salutations and then adding your name and signature in the following lines.
Example – Yours Sincerely
      Name
      Signature
A resignation letter should not be vague and blunt. It should always contain the vital information which might be needed by the organization to finish the official process of the end of your journey with the company. It should be clear, concise, and should be factually authentic. Following is a checklist you can use while writing your letter of resignation:
One should distinctly state their intention of leaving their particular company or organization. They should not beat around the bush in their letter.
Mention your first and last date of working in the letter.
Do mention how grateful you are that you had a chance to be part of their team.
Do mention your regret about leaving the company.  
Also, mention the reason for leaving the organization. Any complaint can be noted with this.
Here are a few reasons you might be unhappy with your company management style:
Does not follow their working hours as mentioned in the offer letter
Discrimination among different gender, caste, religion, etc., can be seen.
You might feel underpaid for the amount of work given to you.
You have little scope for career growth and achievement.
Your work and efforts might now be getting recognized.
The company's management style might need to be more professional and more likely to be irregular.
The working environment might need to be better.
Difficult to create a work-life balance due to the amount of work given.
A Sample letter of resignation when you are unhappy with your company's management:
Example 1
#854 Sector 34
My Streat, 32451
Kingston
11th October 2022
Mr. Daniel Roy
The Manager
Flowers & Bouquet co.
Bund Street, 124321
My Street, Kingston
Dear Sir,
It pains me as I regret to inform you that I, Kimberley Saha, am handling my resignation letter today, i.e., Monday, 11th October 2022. I started working with your company in 2018 as an intern, and now sadly, my journey with your company ends as my final day of work will be one month from now, on 11th November 2022, as a junior executive.
During these four years of working with your organization, I have learned a lot. I am grateful to have worked here with such experienced mentors, but sadly I cannot continue working here anymore. It is challenging to meet a strict deadline for much work within a short period. The stress and pressure are something I cannot handle and work with anymore, as it has now started affecting both my work and life.
I am thankful for all the opportunities I was provided under your organization which helped me grow, but it is now time for me to take the next step. I wish the company nothing but love and good luck. If you need help at any point, don't hesitate to get in touch with me. I hope this transition will be smooth for both the company and me.
Yours Sincerely,
Kimberley Saha
Signature
Hope this helps. All you have to do while writing a letter is keep the format in mind and to make sure you include all the valid important points in it. 
Sample Resignation Letter When Unhappy With Management