Checker's drive in or Checker's rally is a fast food restaurant that features a double drive thru. They are largely based in the United States, with franchises in over 28 states and in the District of Columbia. Checker's have a specialty to serve fast food items such as hot dogs, burgers, French fries and milkshakes and chicken wings. Currently, there are more than 850 locations of checkers around the world and manly in the states. It's main head office is in Tampa, Florida, in the United States. It was founded in the year 1986 by Jim mattei and Jim Patterson from whom the name Checker's rally was derived, later to be used as the trade name for their business. Let us see about Checkers Drive careers-job opportunities, salary, requirements, age, application process, benefits and the complete guide.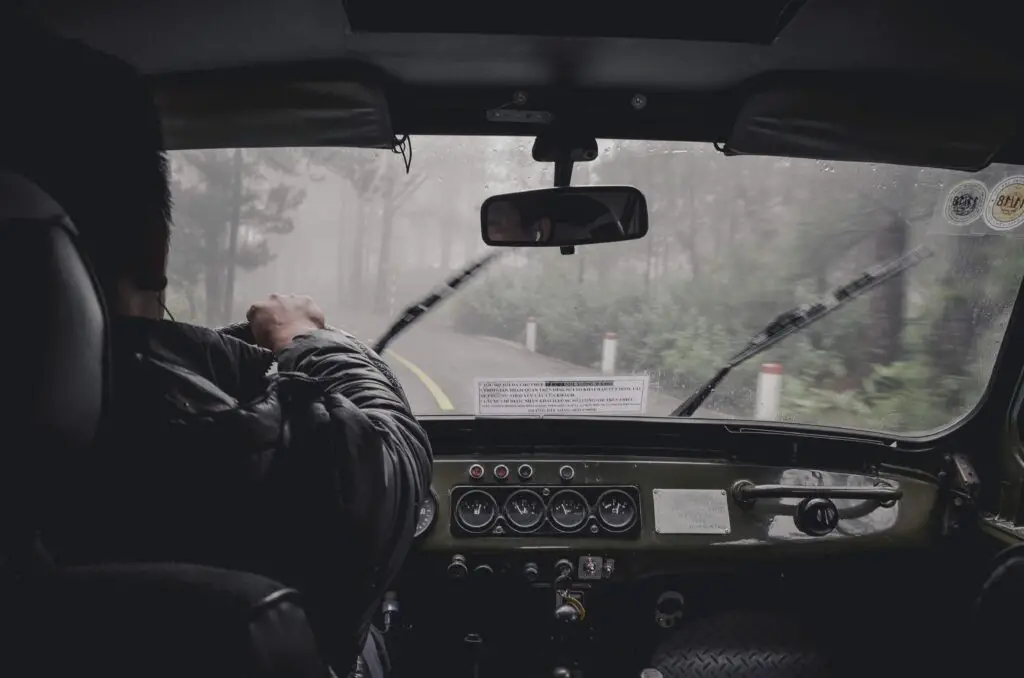 Checkers Drive Careers 
Any person looking to work in the fast food industry have should apply to the large fast food chain owning Checker's drive in. Checker's offer a great pay to their employee. They have a really fast-paced working environment, which makes the employee's Job that much harder but that much fun and efficient.  There are several vacancies at any of the location of Checkers drive in, and they are available at all experience levels from entry level to high paying managerial careers. The job pay also varies according to the responsibility associated with a jib title.
Age requirement for applying to Checker's rally
Any candidate interested in working in the fast food industry and is applying to Checker's should be at least 16 years of age to be employed. 
Several Jon opportunities are as follows: Cashier, team members' expediter, shift manager, assistant manager, general manager, district manager, front office administrator.
Checker's drive in job opportunities 
The fast food restaurant of Checker's do not have many restrictions when it comes to hiring their employees, nor do they have complex requirements for every job position that they offer. Due to their simple work policies' people in younger age groups get the opportunity to be working and get paid for their services. Mostly the careers that are offered at Checkers Drive are entry level jobs, although they can get better pay with time and experience. It usually takes two to three weeks for a new recruit to learn the process and the guidelines for their work. 
For experiences and more skilled candidates, there are managerial job positions available. The individual has to perform the basic restaurant based job, but they have the added responsibility of managing sales for the business and supervise other team members for a better and efficient customer service. The restaurant also offers training programs simultaneously to the team members so that they can learn about the managerial duties in a quick manner. Managers that are at work for the company may get the career advancement and acquire the title of district or area manager. 
Checkers offer a great deal of support towards their employees and provides various guides and tips on how to be good at their jobs. They encourage them to work in a team based environment and talk to other staff members and form connections to work more effectively. 
Salary of the employees working at the checkers rally:-
As a large fast food chain, Checker's is readily available to employ new people every day and with its wide expansions the employment opportunities are endless. They are always on the lookout for hard-working, positive and determined people for the job. The vacancies at Checker's are available for both part-time and full time. A few job positions at the restaurant are as follows:-
1) Team members 
▪︎ This is one of the entry level jobs that Checker's offer. The job requires employees to do common restaurant jobs.
▪︎ Due to these team members, it is ensured that the restaurant runs smoothly and effectively. 
▪︎ some duties that a team member has to perform on the job includes taking orders from the customers and making sure the orders are completed quickly. They also have to manage the cash register, man the fryers, clean out fryers, and clean and maintain a sanitary dining and kitchen area.
▪︎︎ All the team members hired are working on an hourly basis, and they are paid $7 an hour. The amount can also increase up to $10 an hour.
2) General manager
▪︎A candidate applying to such positions needs to be highly responsible and qualified with enough experience at various managerial tasks and duties.
▪︎They have to manage the restaurant operations which includes hiring employees, setting budget goals and focus on improving customer satisfaction by resolving queries and taking feedbacks.
▪︎They might have to regularly monitor budgets and sales goals.
▪︎A checkers manager have to take interview for hiring of new team members. And evaluate their skills in order to select the most qualified individual for the job.
▪︎Managerial salary can range between $46,000 and $55,000 a year. 
Application process
Candidates have to fill out paper application for the job opportunities posted by the company either at the store or through their online hiring portal with the official application form. There can be certain issues with the application process due to franchising. The candidate should always check in with the store first to clarify the availability of paper or online application forms.
The application process can take from one to three business days before a candidate can get a call back from the hiring manager. Candidate who have applied through the online form may receive an email or a message for any updates on the application. The people who have submitted paper form may receive an update through phone call. 
Benefits of working at a Checker's drive in
▪︎Paid training and leadership programs which gives dedicated employees to achieve their goals and advance their career in the fast food restaurant industry.  
▪︎Flexible work hours.
▪︎various salary options
▪︎401k retirement plan
Requirements for a job at checkers
▪︎ A candidate must be in possession of a high school degree or equivalent.
▪︎ Have a positive attitude
▪︎Have a prior experience in customer services
▪︎Have prior management experience of at least an year.
Conclusion 
To conclude, Checker's drive in is a nationwide chain of fast food restaurant with a unique concept of a double drive thru. It also has wide selection of meals in their menus, these meals are quick and easy to make and they offer them at a lower price for every person to enjoy. Feel free to refer to this Checker's drive in guide whenever you feel like, hope this clears any doubts you may have and let's you make a clear decision if you are applying for a job at Checker's drive in. 
Checkers Drive Careers – Complete Guide