Stop chasing job openings and start chasing relationships: John Tarnoff, Reinvention Career Coach for 50+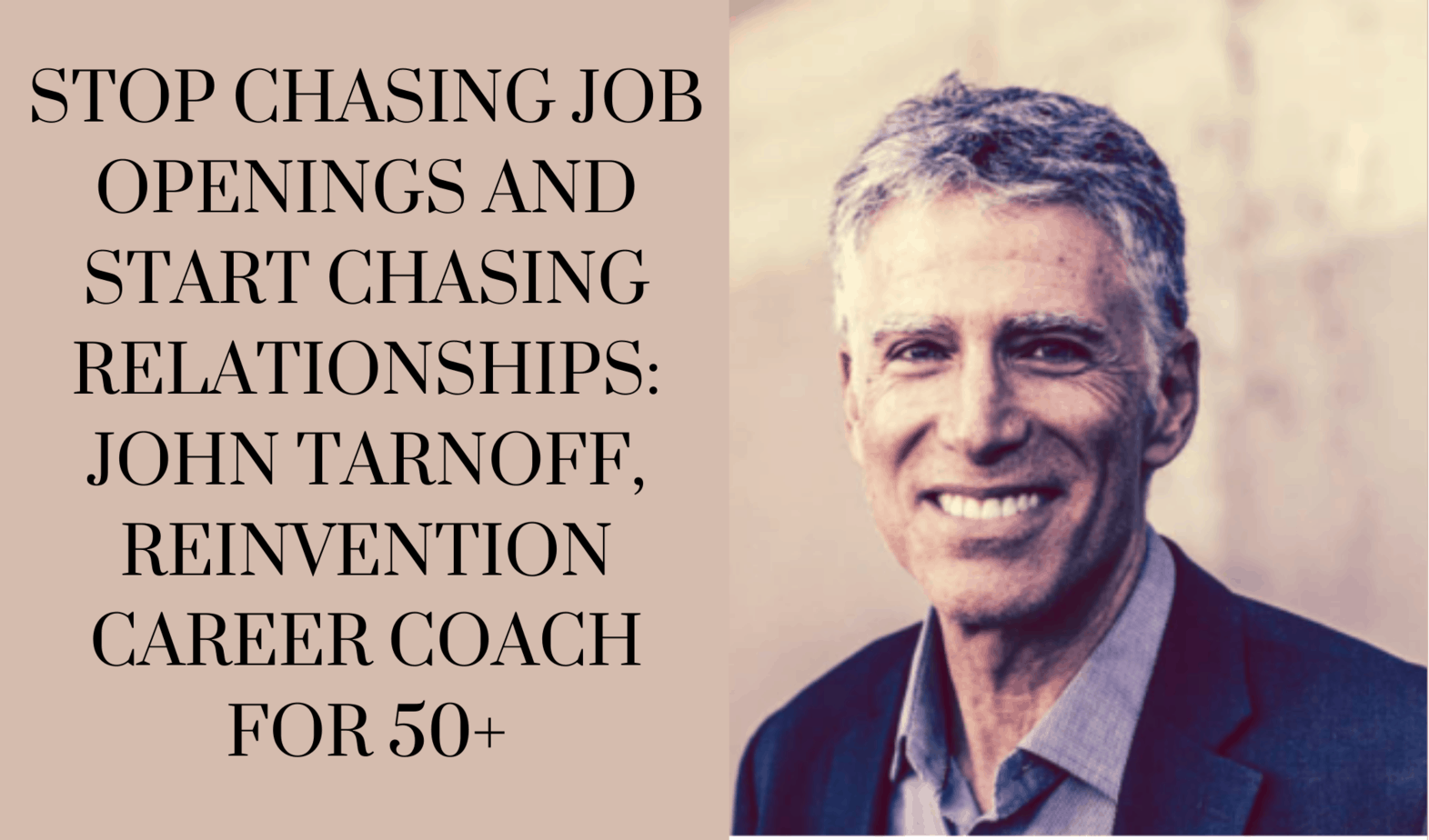 How was your University time?
University was very inspiring and eye-opening, and I was fortunate to be able to discover what my career direction was going to be.
Why did you Seek out a career in media/entertainment?
I was fascinated by the challenges involved in making films, and the combination of business and creativity that went into the process.
What was your first job or nuggets from jobs you had that helped you to get to where you are today?
While I am in a different field today, the thread that characterizes my growth as a professional has to do with my interest in people, and their motivations and talents.  That has been an unending source of fascination.  I guess that seeing how people face challenges and overcome obstacles has helped me to do the same in my own career.
How did you prepare for an interview?
Always research as much as you can about the company and the person you're going to meet.  Then prepare for the tough questions that you expect to be asked.  Be confident but vulnerable.  Be attentive but relaxed. Self-deprecation is good. False modesty is bad.
Books that helped you.?
Things are changing very fast in the industry; how do you keep yourself updated. Please list techniques or newsletter, podcasts, events etc.
Too many to list, and each person has to grow that group of resources by themselves. Don't hold onto subscriptions that don't serve you anymore.  Keep looking for new sources.  Don't waste time learning too much vs. balancing that with action.  Most of all, develop a strong network of people connected to what you do and want to do.  Help each other to be excellent.
What can you recommend on CV?
CV is helpful and should be complete, but rely on LinkedIn to build a network.  Stop chasing job openings and start chasing relationships.
why do you think you were selected among other candidates?
Best fit and personality.  At the end of the day, you'll get the job more because you're the best addition to the team vs. the skills or experience you have.
Lessons from jobs that you couldn't get.
If I didn't get the job, I wasn't the right fit. Don't worry about it.  Move on. Find your tribe. Bigger lessons were from the jobs I lost… Never blame others: always look for how you can take responsibility and grow from the experience.
John Tarnoff is a reinvention career coach, speaker, and bestselling author who connects mid and late-career professionals to their inner calling, helping them transform their work lives into meaningful, purposeful, and sustainable. second act-careers. Fired 39% over his 35-year career as a media/entertainment exec, he learned how to turn setbacks into successes and reinvented his own career at 50, earning a master's degree in psychology to focus on professional development and training. He is the author of Boomer Reinvention: How to Create your Dream Career Over 50, and was named a Top Influencer in Aging by PBS/NextAvenue in 2017. He also co-runs the Carnegie Mellon University graduate program in Entertainment Management that is based in Los Angeles.
Stop chasing job openings and start chasing relationships: John Tarnoff, Reinvention Career Coach for 50+