In an interview, they will ask you to share your perspective and expectations about your manager. During the interview, you must showcase your ability and why you will be a better employee rather than focusing on what kind of manager you want. Interviewers look at some different aspects when they ask what support do you need from your manager. So let's discuss how you can answer this question and some sample answers to this question that will help you stand out in your interview.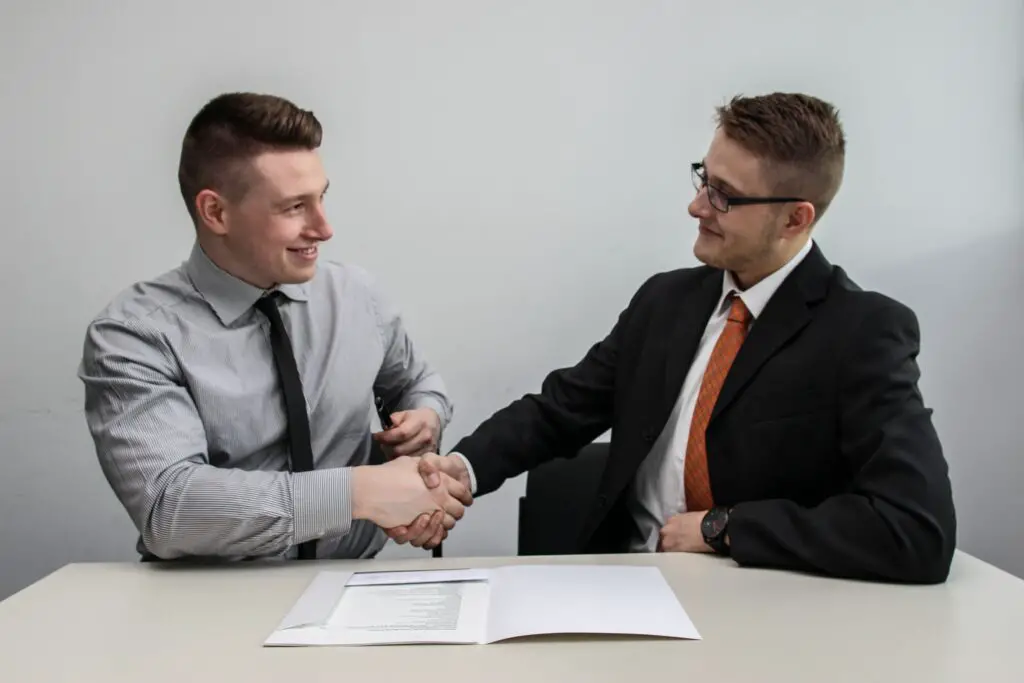 Why Do Interviewers Ask This Question?
Every company has its criteria and rules for hiring a candidate. Here are some specific reasons behind asking this question, which is as follows:
They are willing to know your expectations from a manager. And the kind of guidance you need from your seniors.
This question will give an overview of whether candidates can work independently or not.
To gain insights into the candidate's work style and ability to perform well for the company's progress.
By answering this question, you will tell your preferred mode of communication for any work-related needs and queries. 
They ask this question to know the ability to share responsibilities with others members of the company.
They evaluate if you are an ideal employee for their company or not. And fit for the position offered in the company.
How will you improve your skills and performance based on their feedback?
Interviewers will also assess your flexibility in your work schedule. Suppose you can work after office hours and work from home or not.
They get all round of information about the candidate and their performance under supervision. And the mindset that reveals the past experiences with seniors. Plus, how you respond to your seniors during work. So it's important to know how we can structure our answer to this question.
How To Answer These Type Of Questions?
Remember some main points while presenting your answer in front of the panel. Let's discuss them in detail:
1. You must be very clear and specific in your response about your support and its reasons. Many candidates hesitate to answer this question and start giving irresponsible answers. They start fluffing with words and can't complete their sentences. So it is crucial to be clear and on point with your answers.
2. It is important to be positive during your answer, even if it's complicated. Your one wrong answer will have a negative impact on interviewers about yourself. 
3. You must present your loyalty during answering. Because with this question, the interviewer might be interested to know how you handle sensitive inquiries from the manager.
4. Never criticize your previous manager or boss. Always compliment them on their excellent leadership, even if they are not good.
4. Your answer to this question will indicate how you would like to be managed and how not. So you must back your strengths. And keep your focus on what skills and experience you have for this position.
5. You must mention work-related queries, such as what feedback and guidance you need from your manager. You can also say some points that will help you achieve your goal while working in that company.
6. Present yourself as you are open to new ideas, and your manager can meet your expectations in the long run.
7. Always try to give some examples with the answers. That will help you to explain your point without any misunderstanding or confusion.
8. The idea of collaboration with your manager can also be a factor while answering this question.
Always remember that you are not the only one who gives an interview. Many other candidates appear for the interview, so always try to frame your answer considering the above-discussed points. Never overhype your response or make it meaningless. That can disqualify you from the interview.
Best Sample Answers With Reason That Why It Works
Here are some sample answers you can practice when you face the question, " What support do you need from your manager?"
Sample 01 
" I believe clear and regular communication with my manager will benefit me. I would appreciate my manager for providing me with feedback and guidance to help me tackle any difficulty during my day-to-day work."
Reason: This answer shows that you are open to feedback and have a regular touch-up manager. This answer has a positive impact on your overall interview.
Sample 02 
" I expect my manager to give me the work according to my strength. That will be helpful for both the company and my growth as an individual."
Reason: This shows that you are thinking of benefits for the company by providing your strength.
Sample 03 
" I would like to work closely with my manager and discuss new ideas and innovations that will benefit the company. In my previous job, my manager and I collaborate and found out best solutions for the company. "
Reason: This answer reflects your ability to work closely with the manager and find the best possible results.
Sample 04 
" I think the manager should brief me on the expectations about the project and provide a regular checklist that will help me to keep my projects on track."
Reason: This answer shows your commitment to meeting the client's needs and tracking all your projects with the manager.
Sample 05 
" I expect my manager to set an example by working hard, which will encourage me to put more effort and completing projects on time."
Reason: This tells them that you want a positive environment and a good manager that will be good for the company.
Sample 06 
" My favorite managers are those who make us feel more like family members rather than coworkers. You feel more valued when a manager asks about your kids, family members, etc. It encourages us to give more interest in work."
Reason: By giving this answer, the interviewer will learn about your healthy and professional bonding with your manager, which is a good sign.
Sample 07
" My manager should point out my mistakes without making me feel like I have failed because everyone makes mistakes. I like learning from my mistakes and never repeating them. Also, learning from errors enhances your skills and experience."
Reason: This answer clearly shows your mindset for learning from your mistakes and never repeating them. 
Sample 08
" I would like to feel comfortable with my manager, who helps me share new thoughts and ideas without thinking of getting rejected. And they should trust my abilities to perform specific tasks that motivate me to do a good job."
Reason: An interviewer will learn about your ability to generate new ideas for any specific topic. You can create positive thoughts in the interviewer's mind by telling them about your multitasking abilities. 
Sample 09
" During my last job, no particular employee was the manager's favorite. They always try to understand my strengths and needs, which is the best thing I want for a healthy and progressive environment in the company."
Reason: This answer shows your intent towards your previous job, which is a positive and good thing for impacting your interview.
Some Tips For a Successful Interview
Here are some points you should follow before going into any interview.
Your dressing sense and body language play an essential part in your presentation because the interview is not always about your knowledge. It is for your personality test too.
Always be confident and punctual. Arriving before time always helps us. Make eye contact and speak clearly during your interview.
Be prepared, and research your job role and the company. By doing so, you can improve your knowledge of answering the questions asked by interviewers.
Revise your resume or CV multiple times and ask yourself the questions that can arise during the interview.
Always remember to finish your interview with a good impression that will impact your evaluation.
Prepare yourself for tricky questions too. Sometimes interviewers trap you in your answers.
Conclusion 
When answering the question, "What support do you need from your manager?" you need to understand that interviewer looks into some different aspects while comparing other questions. They need to understand your expectations, work style, and ability to work independently. They also evaluate how you take feedback and your mode of communication. You have to be very clear and positive while answering this question. Always present your loyalty and never criticize your previous managers. Refer to the sample answers above to have an idea about the answers.
Frequently Asked Questions:
Q(1). What does the interviewer want to know from these types of questions?
Answer. By asking these questions, they want to know your work style and mindset for the position the company offers. 
Q(2). What not to say while answering this question?
Answer. Never be negative while answering the questions, and don't be shy or hesitant to answer these types of questions.
Q(3). How to present yourself perfectly in an interview?
Answer. Always be well-dressed and confident, use proper body language, and be prepared for the answers by researching the offered position and the company.
What Support Do You Need From Your Manager?- How To Answer?