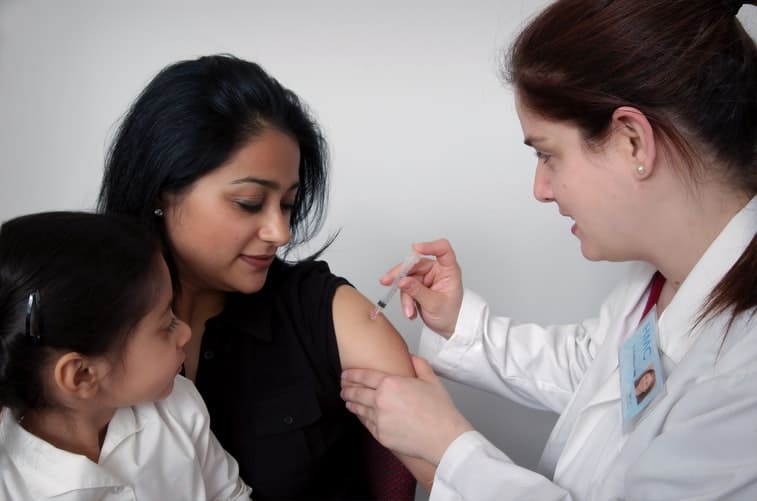 HOW TO ADDRESS A NURSE PRACTITIONER? First Name, Mister/Miss, "Nurse" or "Doctor", In writing may not be different from how you talk to them
Every time you visit the hospital, you are privileged to contact a Nurse practitioner who makes your visit comfortable and less demanding. A Nurse practitioner works with the doctor to provide the care and medical assistance you need during your visit. Hence, learning how to address them is very important because it will produce a beautiful relationship between you rather than a hostile one. 
 If you walk into a hospital and need urgent help, it will be polite to address the nurse practitioner as Mr/ Miss till he or she properly introduces him/herself.  Also, you can use the prefix "nurse" before the first or last name written on their badge.
Who Is A Nurse Practitioner?
A Nurse Practitioner is an individual who has undergone training and has the capacity to assess a patient's health, diagnose illness and prescribe medications to patients. Every nurse practitioner you see in the hospital has gone through rigorous training focusing on the whole person's general well-being. They serve as the bridge between you and the high cost of health care and address the looming primary care shortage. They have the following basic features:
Nurse practitioners are professionals with a bachelor's degree in Nursing( RN) and at least a master's degree in Nursing ( MSN).
They undergo  6-8 years of post-secondary education and practical training to become a Nurse practitioner. Nurses spend 4-6 years pursuing a bachelor's degree and 2-4 years acquiring a Master's degree.
They practice in the area of their certification, as stated by the American Association of Nurse Practitioners. Common certification includes:

Family health care
Pediatric or child health care
Psychiatric health care
Adult-gerontological health care
Neo-natal health care

They prescribe medications in all 50 states in the United States of America while operating under the autonomy provided by state laws.
They are licensed by licensing boards and must obtain a Registered Nurse license and State Nurse Practioner license before practicing. They also ensure that they renew it periodically. 
What Are The Roles Of A Nurse Practioner?
A Nurse Practioner manages the overall care of the patient generally.
A Nurse Practioner provides education on positive health and lifestyle choices and disease prevention to patients and families.
A Nurse Practioner oversees, performs, and interprets laboratory reports, x-rays, and diagnostic tests.
A Nurse Practioner keeps an accurate record of patients.
A Nurse Practioner can diagnose chronic health conditions and prescribe medications for treatment.
A Nurse Practioner offers counsels to patients where and when necessary.
What Are The Various Titles Of A Nurse?
Nursing Assistant: This category of nurses assists patients with daily activities such as bathing, eating, dressing. They may also get involved in measuring and checking vital signals. 
Licensed Practical Nurse: These nurses are charged with communicating care plans to patients and their families. They may also handle other basic tasks such as taking blood pressure readings, changing bandages, and inserting catheters.
Registered Nurse: These nurses assist physicians in keeping records of medical history. They also perform diagnostic tasks, administer medicine, and monitor patient symptoms. Registered nurses can get involved in several other roles.
Staff Nurse or Bedside Nurse: Nurses within this category provide immediate and direct patient care. They may have certification or decide to take on different tasks while working with different units.
Charge Nurse: They handle the shifts of Staff nurses, oversee administrative and managerial tasks, which may include: coordinating staff schedules, attending to call-ins, and making sure that nurses uphold policies guiding their profession.
Nurse Manager or Supervisor: These supervisors manage the operations, and patients care of units. They are also in charge of the hiring process of nurses within a health organization.
Director of Nursing: They are responsible for organizing an entire department's leadership and must have at least a master's degree and specialize in their department.
Other nurse titles include:
Nurse Midwife
Clinical Nurse Specialist
Nurse Anesthetist
Advanced Practice Registered Nurses (APRN)
Chief Nursing Officer
Operating Room Nurse
Nurse Care Manager
Home Care Registered Nurse.  You may be wondering why I took my time to list some of these titles. Well, it is to help you properly understand that nurse practitioners have a varying hierarchy. They can be addressed by different titles depending on their specialty. So let's take a look at ways to address a Nurse Practitioner.
3 Ways To Address a Nurse Practitioner
You can address a Nurse practitioner through the following ways:
First Name: You can call a nurse practitioner their first name if they ask you to. Some of them introduce themselves as " I am Peter Gregs, a nurse practitioner, but please call me Peter." This may not be common to every nurse practitioner, so please be careful. Nurse practitioners who do this are interested in creating a common ground on which nurse-patient relationships can thrive. Some of them are not interested in what you call them. They don't want to be disrespected, so please do your best to avoid that.


Mister/Miss: A Nurse practitioner will find it professional to hear you call him or her Mister or Miss. It shows that you don't know their name, and yet you don't want to disrespect them in any way. Once you start with a Mister/Miss, they will introduce themselves to you and state their preference.


"Nurse" or "Doctor": When you call a nurse practitioner "Nurse Peter" or "Doctor Peter"( that is, if the nurse practitioner holds a Ph.D. in nursing), it shows that you regard their profession despite their service to you. It also expresses sincere appreciation for the professional service rendered. However, those who introduce themselves as Doctors are quick to explain to you that they are doctors serving in a nurse's capacity in the hospital. 
4 Ways Not To Address A Nurse Practitioner
Limited License Provider: You should not call a Nurse Practitioner a limited License Provider because they are not limited. Calling them can be belittling and insulting. If you don't know how to address them, please stick to the Mister/ Miss suggested above. Nurse Practitioners are in no way limited safe certain restrictions from state laws, so please honor them.


Health Provider: You would agree with me that this does not specifically describe anyone. A Nurse practitioner has an identity that he/she is proud of, and calling them a health Provider will be vague for them. These people painstakingly give their best to cater for your health so they should be accorded some level of respect.


Doctor's Assistant: As much as nurse practitioners assist the doctor, it is crucial to understand that they are a distinct profession specializing in preventing diseases and promoting good health. You should either call them by their first name or their profession.


Non-physician: Please resist the temptation to call a Nurse practitioner a non-physician. It sounds demeaning and disrespectful. They might not perform the duties of a physician, but they undoubtedly have their job description.
How To Address A Nurse Practitioner In Writing?
Addressing a Nurse Practitioner in writing may not be too different from how you talk to them physically. For instance, If you want to book an appointment with a Nurse Practitioner, it's crucial to state their name before their designation. E.g., This format should guide you when drafting a mail: "I am writing to book an appointment with Peter Gregs, the Nurse Practitioner who works at your hospital." This is the most preferred way to address them because it conveys a high level of respect.
How To Address A Nurse Practitioner In A Letter?
Writing a letter to a Nurse Practitioner might be based on the relationship you both share. But whatever the case may be, your letter should contain the following:
Full name of the nurse practitioner. ( If you don't know the practitioner's full name, you can write out the name you see on their badge).
Designation
Name of practice, clinic, or hospital.
Address of the Nurse Practitioner. For your salutation, it should be Dear ( First Name of the Nurse Practitioner). It is crucial to use their first name because they will be the read ones to read the letter, and it will be polite to do so.
What Are The Qualities Of A Good Nurse Practitioner?
A Nurse Practitioner must possess certain qualities in order to perform his/her duties effectively. They include the following:
Empathy: This is the ability to share the feelings of another sensitively. A Nurse Practitioner must understand another person's condition from their perspective. An empathetic nurse practitioner feels what their patients go through and respond in an understanding manner that reflects genuine care about their well-being. 


Enthusiasm: This refers to an intense desire accompanied by a list of questions. Nurse practitioners must be eager to learn and teach. 


Tenacity: Every Nurse Practitioner must carry a level of determination, perseverance, and resolve. This quality will help them carry out their duty even in seemingly difficult times. They prioritize their patients' health above every other need, and they give their best even if they are not treated well.


Creativity: This quality involves the use of imagination, invention, and creative ideas. Successful Nurse Practitioners are highly creative with their problem-solving abilities, ideas, and communication. They look out for alternative ways to treat their patients and show their love to patients creatively.


Integrity: This is the quality of being honest, ethical, and trustworthy. Patients are naturally drawn to nurse practitioners who are honest and sincere in their dealings with them. These qualities strengthen the relationship between a Nurse Practitioner and a Patient. 
What Are The Challenges Faced By Nurse Practitioners?
Unconventional Work Schedule: Nurse Practitioners run work schedules differently from other professions. If you know a Nurse Practitioner that's home almost every day and has ample time for him/herself and family, you should ask them if they are real Nurse Practitioners. Nurse Practitioners have to work extra hours and work even on public holidays.


Working With Multiple Supervising Physicians: A Nurse Practitioner is privileged to work with different physicians while carrying out her duties. This can be a handful because every doctor has his own procedure and varying styles of practicing medicine, and a Nurse Practitioner ought to switch conveniently without any complaints. While this allows them to learn, you will also agree that it can also be very demanding.


Conflicts of Interest: Every Nurse Practitioner wants to give his or her best in caring for their patients, but sometimes certain state laws or hospital rules get in the way, and they really can't get close to giving the desired help. So as much as a Nurse Practitioner wants to help you, his/her hands are tied by certain laws that govern the environment they operate in.


Daily Learning: As a Nurse Practitioner, you are expected to know as much as a Physician. While this might be a good platform to learn and grow, it can be frustrating to have to run around seeking answers to questions every time.
How Do Nurse Practitioners Deal With Rude and Difficult Patients
As much as you want to learn how best to treat a Nurse Practitioner who commits her best to care for you there are those who don't care what the Nurse practitioner goes through because of some reasons, so how is the Nurse practitioner expected to treat you, if you fall into that category, the following tips will be helpful:
Understand that their Profession goes beyond them: A Nurse Practitioner should understand that a patient is trying to deal with many unhealthy circumstances, and at that moment, they care less about how they treat anyone. Rather than get angry at patient reactions, you should focus on caring for the Patient. 


Please focus on the reason for a patient's actions: Learn to see beyond a patient's actions because they might not be at their best. Focus on lovingly addressing the challenge, and you will see how your reactions will bring about a change in actions.


Know your strengths and weakness: As a Nurse Practitioner, you must possess a high level of emotional intelligence. Understanding your strengths and weaknesses will help you consciously put your actions to benefit a patient despite his/her behavior. You could use your sense of humor to put smiles on the face of a patient.


Stay calm and pay attention: Please learn to overlook patients' actions, be observant, and slow in drawing rash conclusions that may affect your relationship with them. Focus on leaving the patient better than they came. You will discover that if you do this, they will apologize for addressing you wrongly.
Frequently Asked Questions
Our Nurse Practitioners Physicians?  No! Nurse Practitioners are not physicians; they work and assist physicians in caring for their patients. They are a distinct discipline that helps simplifies the workload of a Physician.


What is the relationship between the way I address Nurse practitioners and their duties? The relationship between the way you address a Nurse Practitioner and their duties is symbiotic. If you treat a nurse disrespectfully, they might give their best in offering care, but there will be no ground to build a good relationship.


Why do patients disregard Nurse Practitioners? Some patients disregard Nurse Practitioners because they feel that they are not professionally trained and qualified to treat them.


Why do Physicians disrespect Nurse Practitioners? Some Physicians disrespect a Nurse Practitioner because they doubt their skills and knowledge, spend more time training than them yet operate within the same environment, and sometimes feel threatened when they see trusted, respected, and educated Nurse Practitioners.
Addressing A Nurse Practitioner: Nurse Practitioners love to establish close and long-lasting relationships with their patients, closely related to how you address them. They believe that if they have a less formal relationship with you as a patient, it will help them administer care properly and quicken the healing process. So when you are privileged to meet with a Nurse Practitioner, please be polite to them. Address them as Nurse Felix or Martha as the case may be. The Nurse Practitioner will be the one to tell you if he wants to be addressed that way or otherwise. Please bear in mind that every individual has his/her personal differences so that every nurse practitioner might have his/her preference. However, before you draw your conclusions about a Nurse Practitioner, be opened to ask questions. For more details, please visit  https://www.nursepractitionerschools.com/faq/np-vs-doctor/. Also, feel free to drop questions and comments in the box below. I will definitely love to hear from you!!
Also read What is a Triage Nurse?
How To Address A Nurse Practitioner?