The word "PESTLE" stands for examining various external factors like political, economic, social, technological, legal, and environmental. This examination is done to analyze the different positions of brands in the business world. Let us know about the 'Dominos Pestle Analysis'.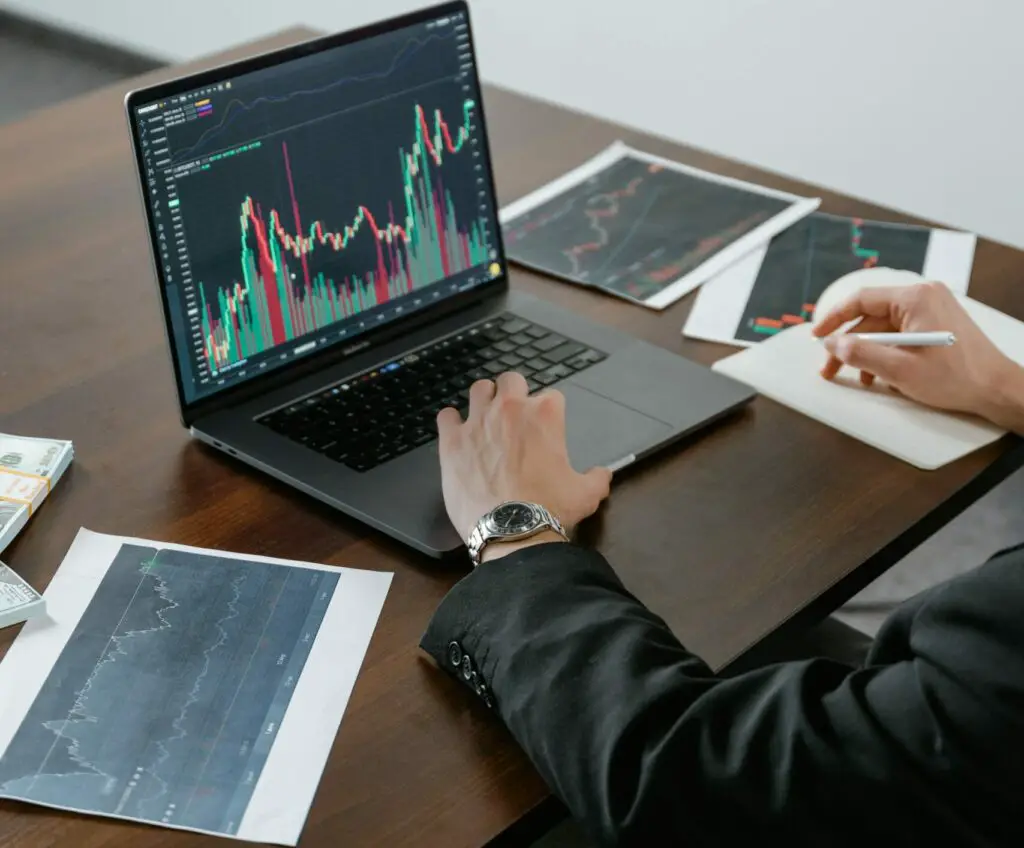 External Factors
PESTLE analysis also helps brands improve and understand their performance as a brand. In this article, I will be mentioning the:
Political factors
Economic factors
Social factors
Technological factors
Legal factors
Environmental factors
Of the brand named 'Dominos'.
1. Political Factors
The political factors of Dominos can be analyzed as follows:
Dominos is a multinational restaurant that serves a variety of Pizzas around the world. It was founded in 1960 in the world's fastest fast-food country- America. Domino is one of the leading pizza outlets with about 19,500 stores worldwide operating in around 85 countries to be exact. The brand needs to settle itself as per the political environment and risks in the world of business in various countries. Regulations related to food quality, service, hygiene, and wages are different in every country. Being a fast food restaurant, Dominos need to maintain the political stability and attention it receives. Although there may be some trade barriers that may harm the business which is imposed by other counties than the host country. Political factors also include the protection of property, laws related to restaurants, wage legislation, etc.
2. Economic Factors
The economic factors of  Dominos can be analyzed as follows:
The firm is impacted in a broader sense by economic issues including the gross domestic product, unemployment rates, and inflation. The efficiency of the operation of the financial markets has a profound impact on the ability of Dominos to raise capital. If inflation increases the cost of the raw material then this leads to high prices for the products. Therefore, the growth of Dominos depends on the GDP rate of a particular country as every country has different GDP rates. Also, interference from the Government of a country depends on the growth of Dominos as well. Chains of businesses like Domino's are directly impacted by countries with macroeconomic systems. Similarly, the region's gross domestic product, unemployment rate, and inflation rate have an overall impact on business. A greater number of Domino's Pizza franchises will be built as foreign direct investment increases in the state. The consumer burying and overall expense design are further economic variables. At the beginning of the month, customers spend more money and come in more frequently. The capacity of Dominos to raise finance at a reasonable price is significantly impacted by how effectively the financial markets operate. Inflation rates, employment rates, level of skill in workmen, level of education in the economy, unemployment rate, etc are some examples of economic factors affecting dominos.
3. Social Factors
The social factors of  Dominos can be analyzed as follows:
Social means the environment of the company. Therefore, women play a major role in any social event or even social factors of any firm. Participation of women to work in Dominos shows one of the social factors of it. Population analysis trends are another factor of that of Dominos. These factors help in marketing as well as operationally for dominos. Dominos would understand the customer's needs, views, educational background, their lifestyle deeply as it would benefit them. The marketing of a product depends on one's age and gender. Dominos would not be able to offer a premium product to the entire public if most consumers were from the lower class; instead, they would focus on niche markets. Dominos must take care to maintain its relationship with the goals and interests of the target audience. Dominos is an international corporation with American roots, therefore western culture permeates every aspect of the business. Every nation has cultural customs, traditions, values, and religious beliefs that have an impact on how an organization operates. Whether a Domino's Pizza franchise can be developed depends on factors like the demographics and life expectancy of the population. Greater urban populations and higher life expectancy areas have better sales, which results in higher profits. Profitability is significantly impacted by local preferences. People in developed countries tend to like fast food, which boosts sales and increases profitability for the business. class system, social hierarchy, and power structure, Education level and industry standards for education in the Domino's Pizza, Inc. Culture (gender roles, societal customs etc) (gender roles, social conventions etc.), the more open-minded attitude of society and the entrepreneurial spirit. While some civilizations support entrepreneurship, others don't, Some of the elements of the social components of Dominos include attitudes (health, environmental conscience, etc.), and interests in leisure activities.
4. Technological Factors
The technological factors of Dominos can be analyzed as follows:
Many industries are messed-up with technology. Over the past few years, industries are being transformed fast, which gives chance to the already established industries for growth in the market. Technology has the power to make or break an industry in a very short period. The growth of a company depends on the price structure and competitive environment of an industry from the technology point of view. Dominos has set a bar in the fast food industry over the years. If talking about pizza delivery, it has been a pioneer for the same. Therefore, it became extremely essential for dominos to innovate constantly at one point in time to remain competitive and attract customers. Despite being a pizza firm, Dominos has always been distinguished by its flawless execution, which has made purchasing its products exceedingly simple and convenient. The technological developments are high than that of its competitors. A few times back, dominos took out their scheme in which they promised that the pizza delivery will be done in 15 minutes or a full refund would be given to the customers. This impressed the customers and dominos gained a lot of popularity for it. The advertisements presented by them are mouthwatering and appealing which makes the watchers buy their pizzas. Dominos has also made online ordering easy by launching its app which makes it easy to order pizza and enjoy it in the comfort of one's home. Impact on the industry of restaurants' cost structure, impact on the services sector's value chain structure, and Technology diffusion rate is other technological factors impacting Dominos.
5. Legal Factors
The Legal factors of Dominos can be analyzed as follows:
Government structures and legal systems are different in every nation, and some of them are not that strong to safeguard any organization's intellectual property rights. If there is any possibility of Dominos losing its data or they are stolen, it would be a matter of high risk for them as it would lose its reputation in the market and its competitive edge. As a result, it must evaluate and abide by the data laws of the nations where it conducts business. There are business restrictions imposed by the government that are distinct from those in the domestic market, as well as anti-discrimination laws to safeguard Dominos' employees and promote equality of opportunity regardless of their age, gender, or religion. How effectively a food chain respects and complies with the rules and regulations of the specific business state in which it works determines the value of the chain. Dominos owner and management group should focus on keeping all standards to keep the restaurant's pizza's flavor and quality intact. The most recent rules governing the health and safety of their employees must be followed by large firms. Dominos' social elements include, for example, antitrust laws in the nation's restaurant business and generally, discrimination laws, copyright, patents, and other intellectual property laws, consumer protection laws and e-commerce, employment regulations, health and safety laws, and data protection laws.
6. Environmental Factors
The environmental factors of Dominos can be analyzed as follows:
This component focuses on the many environmental trends and requirements in various marketplaces that have an impact on the organization's profitability. To create ecologically friendly goods, Dominos has to understand the amount of customer action about environmental issues. To more accurately estimate the operating nation's environmental policy, it is crucial to understand both its per capita and overall carbon emissions. Dominos might comply with the trash management criteria if they were also aware of these nations' waste management policies. The site of the facility, the development of its products, the pricing strategy, and other decisions are all greatly influenced by environmental standards and laws. Although relying on renewable energy is expensive, it has strong backing from the government and the general public, who may even be willing to pay more for Dominos' products. Last but not least, the present weather has a big influence on Dominos Pizza's ability to transport both raw materials and completed items, especially in the event of an unforeseen rainstorm. Large trash producers may be subject to harsh fines and be legally obligated to modify their environmental practices. Food franchises like Dominos need to take into account factors like hygiene and recycling tendencies. The corporation has a thorough strategy for using tropical products like soy, palm oil, and beef to ensure that it doesn't contribute to the deforestation of tropical rainforests. Dominos has a strong emphasis on minimizing, decreasing and offsetting carbon emissions. They have several projects for energy efficiency and green building. Climate change, laws governing environmental pollution, restrictions on air and water pollution in the restaurant industry, recycling, waste management in the services industry, attitudes toward "green" or ecological products, endangered species, and attitudes toward and support for renewable energy sources are a few examples of environmental factors that may affect Domino's. 
Last but not least, the PESTLE study of Dominos above demonstrates the several elements that affect its monetary performance. This information makes it easier to assess how crucial external business factors are to any brand.
Dominos Pestle Analysis – Know More