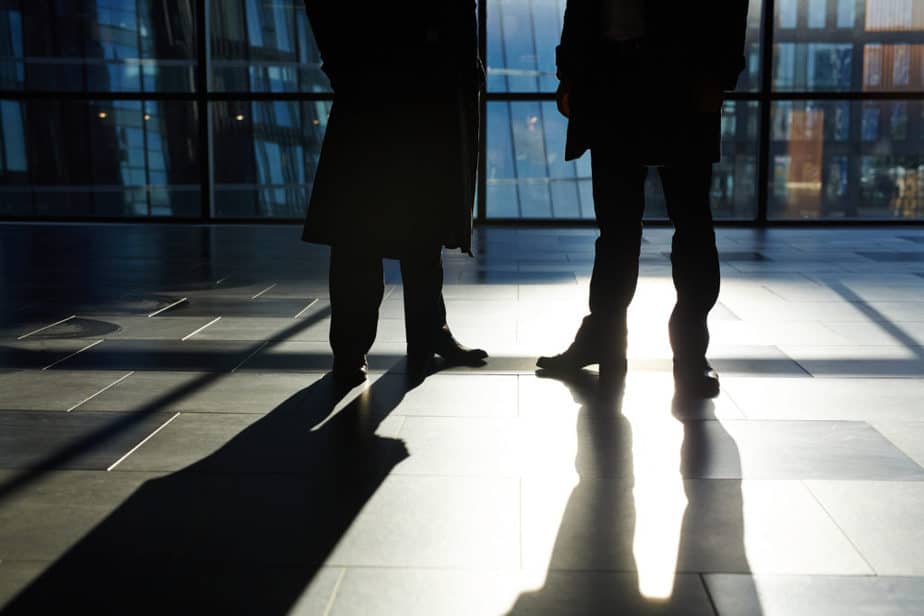 Zillow is a marketplace company that deals with real estate. Zillow majorly deals with selling, renting, and buying homes. Users, sellers, owners can post the listings free of cost on the website. Zillow earns its majority of income from the Premier Service for Real Estate Agents. Today's topic- Who Owns Zillow?
Founded in 2006, Zillow was created by ex-Microsoft Executives Rich Barton and Lloyd Frink. They were also the founders of Expedia-a spin-off created by Microsoft. Spencer Rascoff was the CEO of Zillow for some time, however, in 2019, Rich Barton returned to Zillow as the CEO. Additionally, after a year of his return, Zillow's revenues increased immensely.
The disintegration of Zillow: From History to Estimate
History
Structure of the Website
Zillow Acquisitions
History
Started in 2006, Zillow was started by Rich Barton and his four colleagues from Expedia. Barton got the idea of Zillow after a frustrating real estate experience. Rich Barton was working at Microsoft at the time.
Zillow was launched in 2006, although the company was incorporated in 2004. In 2010, Rich Barton was appointed as the executive chairman of the company, while Spencer Rascoff was the CEO of Zillow. It was in 2019 Rich Barton returned to be the CEO of Zillow.
In 2018, Zillow entered the home buying market with Zillow Offers. In the same year, Zillow signed a partnership with Century 21 Canada to list Canadian property sites on the Zillow website. Canada was the first country to be listed on this United States website.
Even though the company had major highs in the home buying market, the company also had to face some lows. In 2020, Zillow stocks hiked up by 18 percent after staying low consecutively for four years. 
Currently, Zillow has approximately 100 million property/home listings on its website. Despite the numerous home listings, the website has added additional features so that the users to streamline buying a property. Features like values estimate of a property, aerial view of the homes, fluctuation in the value of a property over time, etc., are added to the website.
Structure of the Website
The Website Structure of Zillow is streamlined and gives its users a fun and insightful buying experience. The company has added many features to the website, from affordable houses in the area, to a value estimate of a home that underwent considerable changes, such as remodeling the kitchen, or any other home area. The additional modicum details of the homes listed on the website include their value, square footage, number of bedrooms/bathrooms.
In 2006, Zillow added a feature for users to post home listings. It also allowed the users to set a pre-market price. In the same year, Zillow collaborated with Microsoft. Microsoft's Virtual Earth tool was used to show aerial pictures of the listings. Not only, the website further listed property that users could buy, but in 2009, Zillow started posting rental homes listings as well.
In 2017, Zillow added the 3D feature to the website. Users or potential buyers could now view the home at a 360-degree angle. 
In 2018, Zillow released another feature that allowed renters to upload their checks along with eviction history reports for their landlords. 
It was in 2019 that the company had approximately 35 million users on its website. 2013 and 2014 was also an important year for the company, as it started powering AOL and MSN real estate portal.
Other beneficial features added by the company are as follows:
Zillow launched its mobile apps to be used across various platforms. Zillow mobile apps are compatible with platforms such as 
IPad, 
iPhone, 
Androids,
Blackberry, 
Windows as well as Apple TV.
Zillow mobile apps allowed users to view the neighborhood homes based on their location.  
Zillow Advice and Real Estate Market Reports
Zillow Advice was nothing but a feature added for the potential buyers or renters to ask questions regarding real estate. It was a general Q&A about real estate that had input from Zillow's community of experts.
Real estate market reports were the generation of home values reports. It produced reports for over 100 metropolitan areas. The report had details regarding the comparable market trends, short sales, and so on.
The Neighborhood Maps feature of the website has a database of the homes of nearly 7000 neighborhood boundaries. It covers all the largest cities of the United States.
Zillow Mortage Marketplace
Zillow Mortage marketplace was an interesting feature added by the company. This service allowed users to get loan quotes without adding any personal information.
Zillow's Acquisitions
Over the years, Zillow has acquired numerous companies.
Postlets, online real estate listing platform
Rent Juice
BuyFolio
HotPads, Trulia
Dotloop
StreetEasy
What Does Zillow Do?
Zillow is also known as Zillow Group Inc, is a marketplace company that deals with real estate. It was founded by ex-executives of Microsoft and founders of Expedia, Rich Barton, and Lloyd Frink. Not only does Zillow allow users to buy, sell or rent properties, but users also find real estate agents, property managers, and so on at the website. The rental postings by owners and agents are all free of cost.
How Much Does Zillow Make?
Zillow has numerous ways from which it makes money. A detailed analysis is as below:
Firstly, Zillow allows rental postings by agents and owners free of cost. Users can use the Zillow website or the mobile app to search for property, view an estimation of the home value, which is again free of cost. In 2019, the yearly earning of Zillow was reported over two billion. Despite all the free listings, how is Zillow earning so much?
By Advertisement Sales
So Zillow earns some of its money from ads listing on other property management websites. A few of these websites include MSN Real Estate, AOL Real Estate, Hotpads, Trulia. Zillow also has an advertisement space for other businesses. Most of these businesses are into real estate. The Cost per click (CPC) on these ads accounts for what these other businesses pay Zillow. It largely depends on the number of visitors that access the website. 
Zillow's IBuying Option
The idea of Ibuying emerged in early 2019. The plan was to double the revenue. With IBuying customers or potential sellers can send the details of their home to Zillow, and Zillow reverts with an offer within a few days. The seller can accept Zillow's offer, or reject it. In case a seller decides to go ahead with the offer, Zillow adds that home listing along with a local agent (suggested by Zillow). IBuying is expected to bring in a revenue of over 20 billion in the coming years.
Zillow's Premier Service
Zillow offers the real estate agents a paid Premier Service. This service allows multiple listing service searches, premium designs, and real estate agents to buy an advertisement with Zillow. It helps real estate agents to find users who are looking to buy or sell a home. The premier services also allow agents to view Zillow users that have shown interest in working with an agent. 
These premier agents also can represent Zillow, requesting offers from Zillow for its sellers or helping clients with a traditional sale (especially the ones which have rejected Zillow's offer on the property).
The earnings from the premier real estate agent service are primarily by the number of ad impressions. The number of delivered ad impressions by real estate agents in a particular zip code accounts for Zillow's earnings. Since 2019 Zillow's Premier Agent Service has increased its revenue by three percent.
Conclusion 
Zillow has streamlined the process of buying or selling a property. Even though their listings are free of cost, Zillow earns a lot of its money from selling advertisements. Selling ads on Zillow.com or any other property management website adds to a lot of their revenue. The revenue increased after Rich Barton returned as the CEO. After Rich Barton took back the company, he became a billionaire. Currently, he owns approximately 16 million shares of the company. 
Frequently Asked Questions
Does Zillow only have property listings for buyers?
No, currently Zillow has listings for both buyers as well as renters. Rental homes were added to the website in 2009. Users can also post their listings and set up a make me move price. Make me move price is nothing but a pre-market price. 
How Many Users Access Zillow?
In January 2019, Zillow had approximately 35 million different users that had accessed the website. The numbers have been increasing since.
Does Zillow have a Mobile App?
Yes, Zillow can be accessed on your handhelds as well. It is available across different platforms like Ipad, iPhones, Android mobiles even Apple TV.
What additional features are available on Zillow apart from home value, square footage, etc.?
Several features are available on Zillow to streamline buying/renting experience for the users. The website has a home 3D tour, aerial photographs of the property, a list of homes with a similar price range, fluctuation in the home value over time, and so on.
Does Zillow have a property listing of other countries?
Yes, in 2018 Zillow signed a partnership with Century 21 Canada, that allowed an agreement between the two parties to list Canadian properties on the website. Currently, Zillow only has Canadian property listings. 
Who Owns Zillow?- Full History