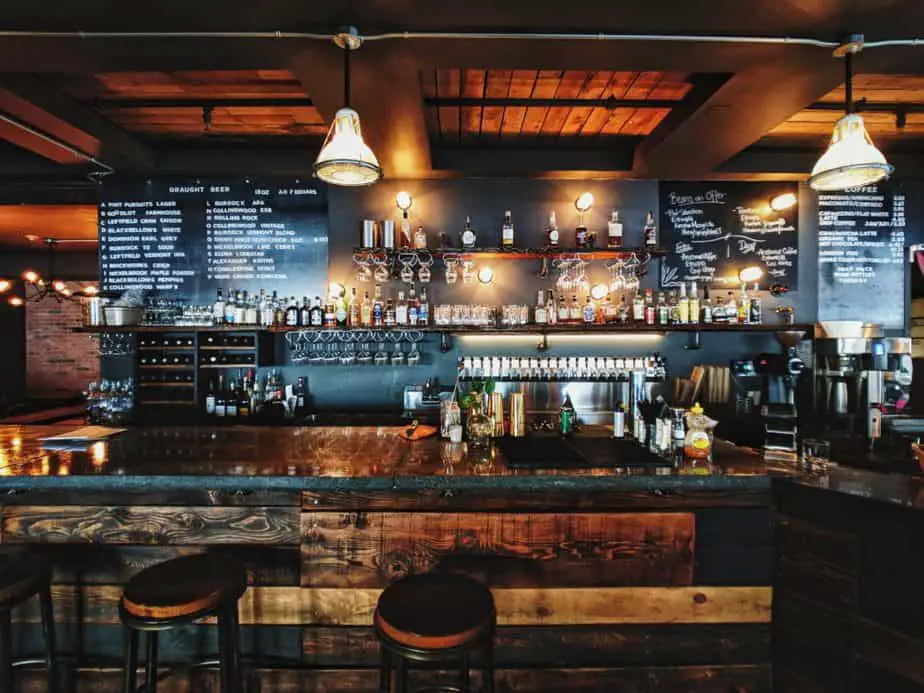 In this article, we will see the answer to your question 'Who owns Wingstop?'.
Introduction
The American culture all wrapped up in one is the essence of Wingstop. It is spread out in different locations and is affordable to any American citizen. The restaurant is themed concerning the inside of a jet in the 1930s-40s. The restaurant specializes in making chicken wings the American Style. The first-ever Wingstop was started in 1994 in Garland, Texas. It was then a small restaurant. It wasn't until 1997 that they began offering franchises to others. This was the start of a restaurant revolution. After they started their first franchise, it's been an uphill journey. They have had over 1400 restaurants after their first franchise. The headquarters of the chain is at Addison, Texas. 
The Wingstop serves general fast food with its specialty being chicken wings. It has also had a lot of owners who have thereafter sold the place to multinational companies for a much bigger profit margin. The restaurant chain spread out to a variety of locations after the Franchise was signed. They went on to conquer the hearts of food lovers from all over the world. They went international very quickly and opened restaurants in Australia, Colombia, Indonesia, Malaysia, Mexico, Panama, Russia, Saudi Arabia, Singapore, United Arab Emirates, and the United Kingdom.   
Who owns Wingstop?
The Wingstop was founded in the year 1994 in the beautiful city of Garland, Texas. It has been 27 years of this particular restaurant and it is incredible how they have touched the hearts of many. It was founded by Antonio Swad and Bernadette Flaschetti. They worked together on this venture. As of March 2020, these food giants have their restaurants established in a whopping 1413 locations all over the world. 
Their key products are chicken wings, chicken tenders, french fries, and soft drinks. It is evident from this assortment that what they sell is not distinguished cuisine but a modification of what everybody already loves. They have created a whole empire out of the different types of food they are creating and will continue to do so for a very long. 
After the opening of their first franchise, the revenue kicked in way faster, this may be the reason why they considered opening more branches thereby making Wingstop an international brand. They were not wrong. The advantages that this particular restaurant holds against others are indescribable. 
Charles R Morrison is the CEO of Wingstop. Apart from Wingstop, he is also the CEO of thigh stop. Thighstop is a digital platform to order the products of Wingstop. Charles Morrison is well versed in the name of the business and has managed and taken charge of several other companies before finally landing up on Wingstop. He was also the chief executive officer of rave restaurants before moving over to conquer the world through Wingstop. 
He has over twenty years of executive leadership positions in his pocket and that many years working with restaurants. Not only did he work with these corporations, but he also helped them get a higher customer rate and therefore increase the inflow of revenue. This is one of the reasons why Morrison chose Wingstop. He saw potential and decided to work with what was available. He owns up to 79,152 units of Wingstop. 
He is recognized by many associations as the best in the restaurant business because of his incredible work ethic and the way he treats his employees.  It is not often that a company lands a CEO of this much efficiency. He has also won several awards like the Silverplate award which was awarded by the International foodservice manufacturers association. 
He also received the Nation's Restaurant New's Chain awards, which is an award that is given to only those who truly worked and produced remarkable results and has thereafter brought about changes that nobody else in the restaurant industry could offer. Working as an executive, Morrison makes a good amount of money and makes $6,462,600 and therefore has a solid future ahead. He also ensures that Wingstop as a company is safe and secure and has no cases or anything against them. 
Morrison further ensures the safety of his employees and gives them multiple perks. Not only are the restaurants well maintained, but they are also very well decorated. They ensure that all the holidays are very well celebrated with the Wingstop family. The chicken wings and tender that are sold at Wingstop are all very exclusive and they have certain flavors that the public readily enjoys. The wings are well cooked and tossed into sauces of choice for the customers. 
There are eleven distinct flavors that are enjoyed by the Wingstop customers. Apart from the deliciously well-flavored chicken wings and chicken tenders, they also have a varied array of side dishes that act as a proper balance between the main dish and itself. The side dishes include fresh-cut seasoned fries, they also have freshly made ranch dressing, and adding to this is, they also serve some lovely blue cheese dips. 
Milestones
For a restaurateur this elite, its owner knew exactly when they hit certain milestones that meant little to the world but so much to this chain of restaurants. The Wingstop was built with great potential in mind and therefore it was crossing milestones after milestones. These were all well recognized to place them in a timeline that can truly show the way the restaurant progressed over the years. It was evident through the entire process of the building of this restaurant chain that was serving people the much enjoyed and common chicken wings, chicken tenders, and fries but with a distinctive change, that enhances the taste of the sauce they use. These milestones essentially mark the successes that were gained by the Wingstop team from the day they were founded till now. 
1994 –  the restaurant kicked off in Garland, Texas
1997 – the first franchise opens
2002 – the restaurant officially records selling its one billionth chicken wing.
2005 – The Wingstop opens for lunch
2009 – launches its first boneless product
2010 – becomes global after launching its first-ever international restaurant in Mexico.
2015 – the restaurant chain goes public after an initial public offering price of $19 per share.
2019 – Wingstop launches its tagline 'where flavor gets its wings' and celebrates 25 years of being in business. 
2021 – the restaurant giants announce that they plan on opening over 100 restaurants across Canada starting from the year 2021.
Impact
They have not only brought about a change in the fast-food sector but also when it comes to employee management. The Chief Executive Officer, Charles R Morrison was in specific a good executive who helped the restaurant chain expand that reach the heights that it has. He has also brought about massive changes in the stocks of  Wingstop. He also gained the name of one of the most remarkable executives of a restaurant. He has further made particular changes when it comes to the system of production. He introduced a new digital forum where the customers can order fo0d and decided to call it the things top. He modernized the chain and ensured that the quality is always sky high. With over twenty years of experience, he helped the restaurant make massive changes in its infrastructure and interior. He changed them enough to help increase the inflow of revenue all the while keeping the customers happy and satisfied. 
The founders of this wonderful restaurant chain did not see this franchise going any further than 3 or 5 locations but as of March 2021, they have a whopping 1403 locations that have at least one restaurant of Wingstop. Such a rate of success was not expected and therefore put everyone in awe. They have also decided to introduce over 100 restaurants of Winsgtop in Canada by the year 2021. They have planned that these restaurants will stay in place for a good 10 years depending on the revenue that comes in from them. Starting the franchise in Canada was one that was set high on their vision board.
Conclusion
Wingstop is a chain of restaurants that were started for the public and their distinctive taste buds. It kicked off as one single restaurant in Garland Texas but soon turned into an entire chain of restaurants that practically rules the fast-food sector in the world. It took them three years to sign their first franchise and merely another 10 to build a global empire spreading the restaurant from the United States of America to the entire world. They became globally important around 2015 and that set a path for a steep uphill journey that was properly led by their Chief executive officer Charles R Morrison. In 2002 they celebrated selling their one billionth chicken wing. This particular fact is not only just a milestone that deserves an uproar, it is also about food security. The restaurant chain keeps track of the food items they make and such a mark only tells us that they mark exactly what quantity of food is taken by the restaurant regularly. 
Who owns Wingstop? And its history