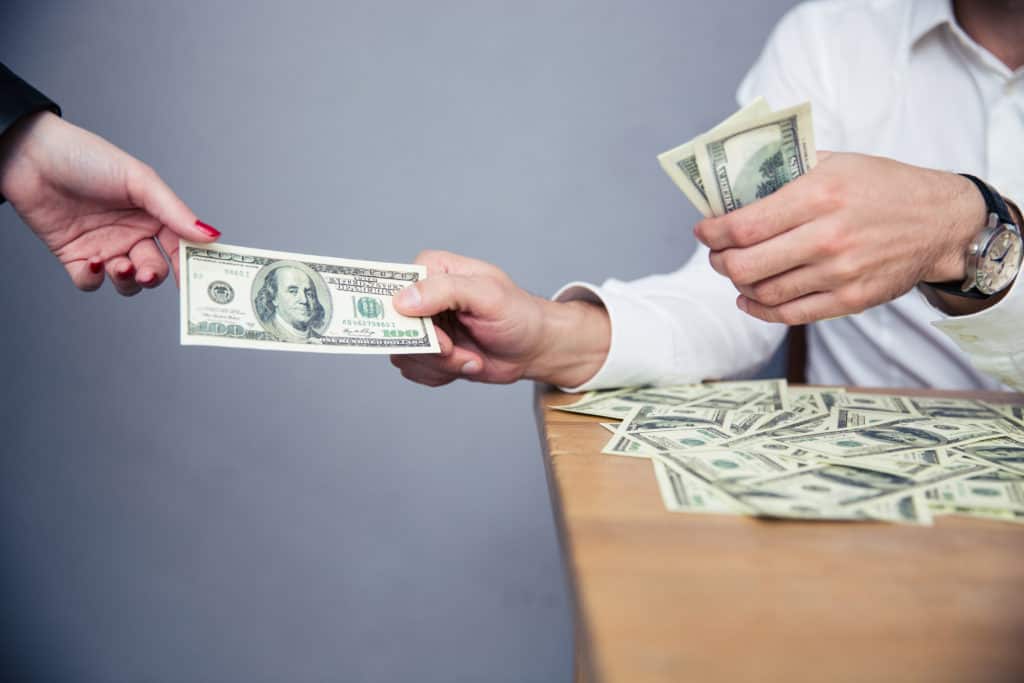 Here we will see How Does Ketto Make Money? and all about Ketto.
Ketto is an online crowdfunding company that is based in India. This Indian company had the aim to help people who needed financial help to treat their medical conditions. The owner of Ketto is Ketto Online Ventures Private Ltd. 
But, since it is an online fundraising company many of you might wonder what its main source of income is. Ketto makes their money from their platform fee and this fee might vary on several different things like on the fundraising plans. 
On the other hand, they charge a fixed 3% of a transaction fee which remains fixed whether it is any kind of plan that one chooses. To put it simply one can say that Ketto gains their money by charging a certain amount of commissions.
Ketto Earning Process & Marketing Strategy
Most of the other similar platforms earn money by charging commissions similar to Ketto. Those companies charge a minimum percentage for using their platform for the funding process. However, on the other hand, interested donors contributing some amount of money are also required to make a transaction fee. 
This transaction fee usually ends up with the payment service provider. Ketto has got its reputation to make crores of donations.  According to some reports Ketto had raised around 1,110 crores from 50 lakh+ donors. The numbers are pretty amazing and the company has helped a lot of people with their treatment. 
Ketto has got a unique way of engaging its users to their funding platform. This also is one of the strategies of their marketing. The company uses CleverTap which helps engage users through personalized messages. This way, encouraged users can repeat their purchases and get insights into marketing campaigns. 
Ketto has been running since 2012 and it was created by Varun Sheth and Kunal Kapoor. Ketto has helped people in the country with their three basic plans. It is one of the largest crowdfunding platforms in the whole country. If anyone is in trouble then Ketto might give them the solution for it.
One of the creators of Ketto said that scoring good marks will not define a person. The company offers opportunities for college dropout students too. The job of employees working at Ketto is quite interesting because those people have to be creatively minded which is great. 
 Steps To Become an Employee At Ketto
Apply online on job search websites for Ketto job post vacancies.
Fresh candidates would be guided for a few days about their work.
Fresh candidates would be taught about coding or even about developing software.
Anyone interested in other job titles like sales and marketing can apply in case there are vacancies. 
College dropouts or undergraduate students can apply for the same.
A team leader might contact you for further process. 
Once you get through the initial stage you can join the company and start working.
Working for Ketto is a great experience as some people say because of their working culture. Most people who have worked in the company recommend working for the company only because the company values its employees. 
Almost 80% of the employees working in the company are around the age group of 25-30 years. Before getting hired or getting placed one has to go through a 3-month internship program. Once a candidate completes the three-month internship program then he/she would qualify for a full-time job. 
The main purpose of the internship duration is to understand the abilities of the candidates. Therefore, if you want to work for Ketto you have to go through the 3-month internship program. It will only make you understand their working culture, technique, and methods to understand properly. 
There will be a team leader assigned who will continuously monitor your progress and the level of commitment and focus that you are giving. Based on the decisions and your progress the management team would decide whether you should be hired or not. 
Ketto Competitors In The Market
Just like any other company in the world Ketto too has its competitors in the market. These competitors work similarly as compared to Ketto and they are quite famous too. But, there might be a slight difference when it comes to their working conditions or strategies. 
The competitors of Ketto are:
Direct Dialogue Initiatives
PeerStreet
Beauhurst
WealthEngine
From the above-mentioned competitor companies names, Direct Dialogue Initiatives and Wealth Engine are Indian-based companies whereas PeerStreet and Beauhurst are US and London- based companies. 
All these companies are private companies with the same primary aims or motives. Ketto being the most famous one here and has got more Twitter followers than any of its competitors. Ketto also has more numbers of employees working in their company which is an added benefit for them. 
According to owler.com Varun Sheth has got an approval rating of 76/100 which is more than some of the other CEO and co-founders. For those people having trust issues with Ketto, you should know that the company is a genuine platform. 
What Does an Employee at Ketto Do?
Ketto hires candidates for different kinds of job roles. Some might be placed in the managing department and some might be working in the sales and marketing departments. The working culture and environment at Ketto are excellent.
Since most of the employees working at Ketto are youngsters one might get that youth vibes working here. Candidates have the opportunity to develop their skills and knowledge because the first three months are all about learning. 
Ketto offers work on different departments and if your knowledge and skill match with any one of their departments then you might be working in that particular department. If anyone is interested in the job of a Field Sales Executive then one has to visit the assigned hospitals to collect data from patients who lack funds for their treatment. 
How Much Money Does a Ketto Employee Make?
According to Indian values, Ketto pays a pretty decent salary to their employees. But, when it comes to their job security many people are somewhat not satisfied with the company. But, this does not mean that the company is not good to work at. 
A content writer at Ketto can earn around INR 10,000 per month whereas, on the other hand, an Assistant Manager at Ketto can earn around INR 5,13,000 per year. It all depends on the job title because software engineers would earn more than any other job title. 
Ketto has got around 90 employees and people are satisfied with their work. Employees feel motivated to work at Ketto and recommend others too. Employees feel that the company has freedom in terms of work which is also a great thing. 
Conclusion 
Ketto is a fundraising company and there cannot be much about their earning process. One of the common ways of earning is to charge commissions. But, if the company grows and spreads its business soon then there might be several ways for earning. 
The online platform of Ketto also comes with a plan which is free where the company will not charge any kind of platform fee. This option also allows people to receive funds just like any other type of their paid plan. 
Because of their high goodwill in the market, many people are willing to donate. The company boasts about its donors because according to some reports there are more than 50 lakh+ donors. This means the chances of receiving donations increase if anyone needs donations. 
Frequently Asked Questions
Do we have to pay Ketto for receiving funds?
Ans: The company has made sure that there should be a free option for those people who are suffering financially. The 0% platform fee plan helps these people to receive funding for free. 
Is Ketto a legitimate company?
Ans: Several fraud companies have now come up with the same name. One has to be careful whenever they are making any kind of transaction. However, if you connect with the right people then Ketto is a legitimate company.
Who is the owner of Ketto?
Ans: Varun Sheth is the founder and as well as CEO of Ketto. 
Are all donations at Ketto tax-free?
Ans: Not all donations at Ketto are tax-free. You will get a mail regarding the tax matters whether your donation is eligible for a tax deduction or not.  
How Does Ketto Make Money? Ketto Business model