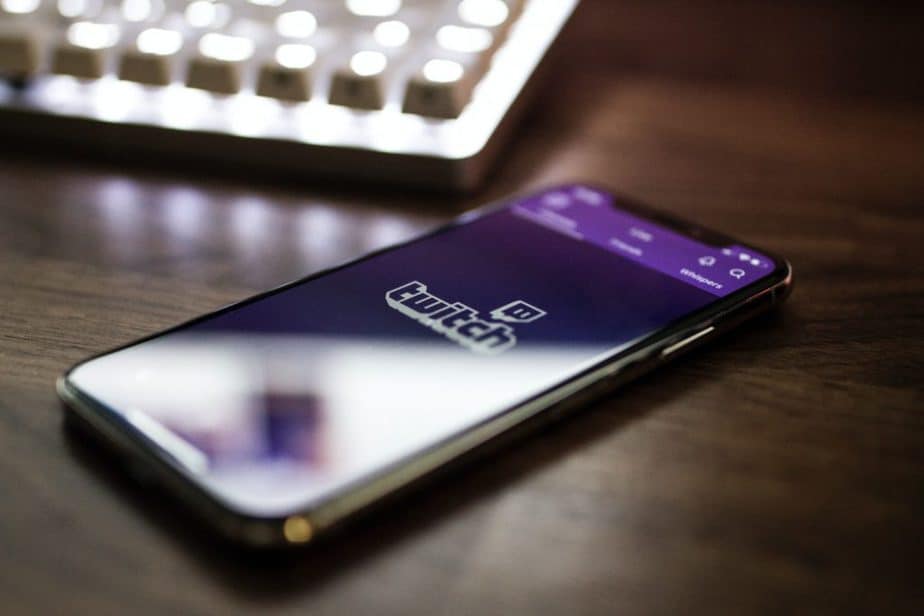 If you are a video game enthusiast, then definitely Twitch would be a familiar word. I am going to paint a picture here. Justin Kan, a 23-year-old, starts live-streaming in everyday life and soon it gets traction, and he adds gaming, live music. Now just hearing this sounds crazy, but this crazy idea is making millions in money and has been acquired by Amazon. Let's know Who Owns Twitch?
Twitch
Twitch started in 2011 based in San Francisco, CA, US as a part of justin.tv focused on esports and gaming, this section soon created a lot of traction among the video game enthusiasts. 
It grew as a one-stop shop for online streaming of video game content. This platform allows broadcasting live streams of music, videos, illustration, and gaming, out of these the video gaming content attracted millions of users and boosted its rating, which led to the renaming of Justin.tv as Twitch Interactive. Video gamers Livestream them playing games and engage with the audiences. 
Twitch Website
Twitch allows an interactive gaming experience, broadcasting sporting events, when you open the Twitch website, you can see various live streaming events on the Centre, with recommended channels on the side of the screen.
 It also hosts IRL, music, and esports. The IRL section has been introduced recently. 
Twitch with 3 million broadcasters monthly, 15 million daily active users, and over 27,000 partner channels stand strong among its competitors like YouTube gaming.
About the man behind
A 23-year-old Justin Kan and his friends Emmett Shear, Michael Seibel, and Kyle Vogt started broadcasting a 24 x 7 live feed of his life. 
The response to his live streaming was humongous and got a lot of media attention. In 2007, Justin. tv was launched enabling anyone to post their Livestream and started gaining 30 million users every month. By 2014, Justin. tv was closed to focus on Twitch, and the rest all is history. 
Apart from Twitch, Justin Kan had created many such applications. To name a few, Socialcam, Exec was bought by AutoDesk and Handybook respectively. He also created a Reddit-style electronic music discovery platform named The Drop. He also developed Atrium, an application for launching legal services advice for start-ups. He's also a partner at Y Combinator. 
Justin Kan is a Yale alumnus, he majored in Bachelor of Arts with a double major in physics and philosophy.
Growth of Twitch
2007 – Found by Justin Kan and Emmett Shear
June 2011 – Due to the gaming category popularity, TwitchTV was born, since then it has had an active 35 million visitors on its website
2011 – Partner Program is introduced, thereby benefitting the content creators
2012 & 2013 – Raised USD 15 million and USD 20 million respectively as venture capital
February 2014 – Justin.TV renamed to Twitch Interactive, making it their main service
May 2014 – Talks about a Google merger surfaces
August 2014 – Justin.TV ceased operations and made Twitch Interactive the main focus
August 2014 – Amazon acquired Twitch for USD 970 Million
Popular Contents in Twitch
The most followed Twitch channels are Ninja (17 million followers), Tfue (10 million Followers), Shroud (9.17 million followers), Rubius (8.55 million followers), xQcOW (7.86 million followers, auronplay (7.74 million followers, pokimane (7.46 million followers), Myth (7.3 million followers), TheGrefg (6.93 million followers), TimTheTatman (6.31 M followers), Sodapoppin (6.24 M followers), summit1g (5.83M followers), ibai (5.43 million followers), NICKMERCS (5.31 million followers), heelmike (5.15 M followers), Riot Games (5.01 million followers), Dakotaz (4.74 million followers), alanzoka (4.6 million followers), SypherPK (4.55 million followers), ESL_CSGO (4.53 million followers).
Their contents range from video gameplay live streaming, esports. Their commentary on the games, funny personalities, and unique way of engaging with the audiences boosts their followers which in turn makes them eligible for the Twitch partner program.
The Twitch viewers demographic contains a higher percentage (41 percent) in the age group of 16 – 24 and the least engaging age group is 55 – 64 (3 percent). The statistics in "Business of Apps" show that 65 percent are male users and 35 percent are female users. The highest concentration of Twitch users seems to be from the US, next to which is Germany and Russia respectively.
The following are the most-viewed games:
League of Legends
Fortnite
CS: GO
DOTA 2
Grand Theft Auto V
Hearthstone
World of WARCRAFT
Overwatch
Minecraft
Rainbow Six Siege
Among these, League of Legends seems to be the popular game viewed.
Top Influencers on Twitch
Ninja — 4 million Followers
Tyler Blevins, live streamer of Fortnite, an online action game makes over $ 500K per month
Summit1g — 2.9 million Followers.
Jaryd Lazar, also a Fortnite player with sponsorships from companies like Monster Energy and Audio Technica
Shroud — 2.7 million Followers.
Michael Grzesiek, Canadian esports player with the esports team Cloud9.
Syndicate — 2.5 million Followers
Tom Cassell also the Vice President of gambling website CSGOLotto.com has made Fortnite, Minecraft, and Call of Duty his turf
Imaqtpie — 2.2 million Followers. 
Michael Santana who earns $ 2 million per year as an influencer, engages his audience with his gameplay skills, humor, and the choice of gaming soundtrack
Nightblu3 — 2.1 million Followers.
Rabia Yazbek, Fortnite live streamer has a wide online presence and has also known for entertaining commentary and League of Legends live play
LIRIK — 2 million Followers
Unlike other Twitch influencers, he remains anonymous. This seems to be an excellent idea, as he has managed to impress 2 million followers
DrDisrespective – 2 million Followers
Guy Beahm streams games like Fortnite, Player Unknown's Battlegrounds, and League of Legends, his popularity and connection with his fans have earned sponsorships from Razor, Turtle Beach, and Discord, among many.
Sodapoppin – 1.7 million Followers
Chance Morris is known for streaming him playing blackjack. He's also well known for streaming World of Warcraft games
Loltyler1 – 1.5 million Followers
The "Most toxic player in North America", Tyler Steincamp has attracted 1.5 million followers by his aggressive attitude and trolling others online. Now, that's an interesting yet making us wonder turn of events.
Viewership statistics
From this graph, the rise in broadcasters can be observed over the year, and another important thing to note is that there is a rise in broadcasters during this pandemic. According to Twitchtracker, it is shown that at the start of the pandemic, a surge in viewers was observed, in figures, the viewership during 2019 was 127 million and during the pandemic, the figures were 143 million viewers.
This chart clearly shows the pre-and post-pandemic increase in viewership.
The above graph represents the comparison of viewership of Twitch and the other gaming platforms like YouTube, Facebook, Mixer. The quarterly performance of the three companies can be seen, in which Twitch has managed to surpass its competitors.
Twitch's source of income 
Twitch's revenue comes from advertisement and subscriptions which integrates it into its streams and from the two-subscription model from Twitch Prime and Twitch Turbo. It has also earned an in-app currency called "Bits" which can be used to send live shout-outs to audience-favored streamers.
Esports contribute to most of the views in Twitch. For example, in 2017, the League of Legends World Championship had 33 million global viewers watching it. In recent news, Twitch has announced expanding its live streaming content beyond video games. During the 2018 and 2019 National Football league seasons, 11 games were made available for the viewers to watch.
 Not only that Twitch has time to time teamed with Pokémon Company, Saturday Night Live (SNL) shows, Knight Rider, and Mister Rogers suggesting that it takes on the opportunity to Livestream televised content.
Guidelines to Twitch usage:
Getting started on Twitch is the same as YouTube or any other streaming service, most content can be accessed, but if you need to get a full experience, it is suggested to get a membership. This membership gives a wide range of privileges, your channel, broadcasting your gameplay.  It allows you to see the stream of people's messages, you can respond to chats out loud, participate and Livestream matches with viewers.
Twitch can be accessed via web browsers, Android, iOS devices, and gaming consoles. The available features in the Twitch app vary from app to app. Devices in which Twitch content can be watched is PlayStation 4, Xbox One, Xbox 360, Ouya, Nvidia Shield, laptops and desktops, tablets, and smartphones. Personally, all these remind me of the dilemma faced by Sheldon Cooper on The Big Bang Theory.
To broadcast your gameplay, you should have access to computer or gaming consoles and software for video capture and transmission to Twitch. The broadcasting software makes it easier for Livestream. Twitch displays a "Stream Configuration Quality" to help you set the video setting options to the optimal setting.
Twitch's partner program is golden. If your application is accepted, it opens a lot of benefits like revenue from potential ad and subscription, choosing when ads appear on your live stream, control over chat, editing archived videos into highlight clips, automatic upload to YouTube.
 The guidelines to be satisfied to get accepted into the Partnership program for Twitch broadcasters are – have an average of 500 viewers at a time, regularly three times per week per the Digital Millennium Copyright Act. For new users, the guidelines include 15,000 views per video and 100,000 subscribers on another streaming site. 
Content Policy and Regulation
Being a Livestream platform, the chances for hate speech and harassment is given. Twitch has updated its content policies in a way that any activity suspected to be hateful would be suspended. Twitch has also suspended then President Donald Trump's account temporarily pointing that "hateful conduct is not allowed". Twitch's policy has been updated to do a better job at protecting marginalized users of the service. They have banned many derogatory words. 
It doesn't come as a surprise that Twitch has been blocked from the Apple app store in China. In India, it was blocked by Reliance-owned Jio as it was used illegally for streaming IPL matches on the platform.
The one clear thing is even the craziest idea when executed perfectly could be a success. Twitch also owns its biannual convention called TwitchCon. 
Who Owns Twitch?- Full History