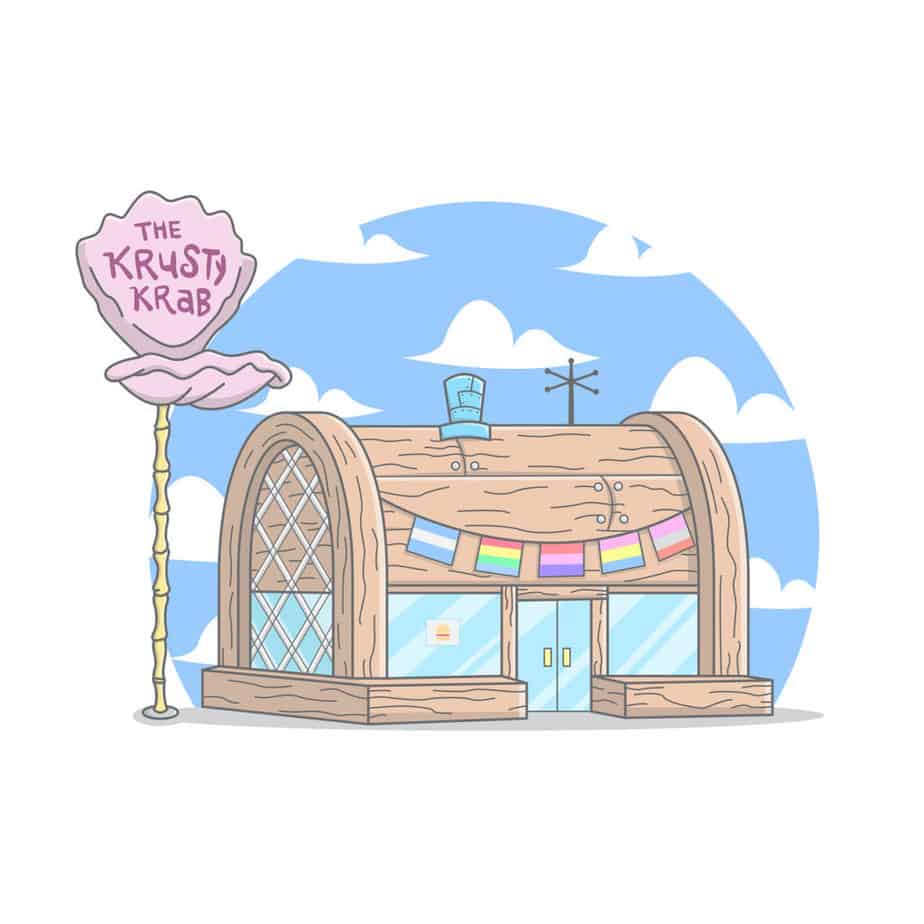 Introduction- What is Nickelodeon?
Nickelodeon, popularly called Nick, is a channel especially loved by children these days. But we seldom know the history of its conception and what target audience it had. This article will take you into the history of Nickelodeon and the shifting of its own through time. It is now one of the top-rated channels in the cable network. Nickelodeon is an American television channel that officially launched as a cable channel catering to children on 1st April 1979. It is presently owned by ViacomCBS, headquarters of which is located in New York City. The target audience is mainly children aged between 2-17 years of age. But it also caters to a broader audience who want to spend some leisure time with their families. 
History of Nickelodeon
The history of Nickelodeon starts with introducing a show called Pinwheel (1977), which was aired on a local cable system called C-3 of QUBE. QUBE was an interactive cable system launched by Warner Cable Communications. Vivian Horner created a pinwheel. It was tested in Columbus, Ohio. It was an educational show which had short episodes. C-3 was an experimental channel by QUBE touted to be a channel especially for preschoolers. The success of Pinwheel led to the expansion and rebranding of the C-3 Channel into Nickelodeon on April 1, 1979. From this point, Nickelodeon came into being as a channel on national television. Pinwheel became the first program of this channel. Nickelodeon remained advertising-free until 1984. The term nickelodeon originally referred to a theatre or cinema that cost 5 cents. Nickelodeon became known for its famous green slime. This green slime imagery and symbol began to be reflected in several of its shows and events. 
History of Ownership of Nickelodeon
Warner Cable Communications was founded in 1977. In 1979, Warner Communications along with American Express collaborated to give rise to a joint venture called Warner-Amex Satellite Entertainment. 
Thus, Nickelodeon under the channel of QUBE got rebranded from C-3. Hence, Nickelodeon was owned by Warner-Amex Satellite at that point. 
In 1985, Warner- Amex Cable's share was sold by American Express to Warner Communications and the Warner-Amex was renamed Warner Cable. 
Warner Cable then sold 31% of the share of MTV Networks (which was part of Warner Cable) to Viacom in August 1985. 
In November 1985, Viacom bought the remaining shares of MTV Networks from Warner Cable. 
In 2000, Viacom acquired CBS Corporations. 
In 2006, Viacom split into CBS Corporations and Viacom. Nickelodeon came under Viacom.
In 2019, Viacom remerged with CBS Corporations resulting in ViacomCBS. This brought Nickelodeon under the ownership of ViacomCBS. 
About Nickelodeon 
Nickelodeon has now become one of the leading channels for kids. They broadcast animated series, dramas, and comedies for kids. They mix education and entertainment and also host live shows. 
The main aim of Nickelodeon is to put kids first in everything they do. 
There are several famous shows aired on Nickelodeon like Dora the Explorer, Spongebob SquarePants, Teenage Mutant Ninja Turtle, Paw Patrol, and several others. These shows have a worldwide following and have a plethora of merchandise based on them. 
Nickelodeon is in its 40th year now, but the craze for it hasn't declined. 
Major Blocks of Nickelodeon 
Nicktoons – Channel for airing animated series curated for Nickelodeon. 
Nick at Nite – It provides a block of shows for watching during the evenings. The timings of the shows are from 9 PM to 7 AM. It generally has sitcoms of the late 1950s to 1980s. 
Nick Jr. – It provides weekday programming by mainly targeting preschoolers. The timings of this block are from 8 AM to 2 PM.
SNICK – It provides shows to watch on Saturday evenings for kids. This concept began in 1992. In 2005 it was replaced by TeenNick.
TeenNick – It started with having TV shows for Sundays but later also started airing shows on Saturdays. It replaced SNICK. It was hosted by Nick Cannon and J. Boogie but was later discontinued in 2009. 
Nick on CBS – Aired from September 2002 to September 2004. It had programs that originated on Nickelodeon. It was later replaced by Nick Jr. on CBS.
Nick Jr. on CBS – It catered to preschool programming. This block was replaced by KOL Secret Slumber Party. 
Nick on Telemundo – In this block, dubbed Spanish versions of Nickelodeon shows were aired on weekends. Some examples of such shows were Rugrats and Dora the Explorer. It was later dropped in 2006. 
Sister Channels of Nickelodeon 
Nickelodeon Games and Sports – It was launched as a part of MTV Networks on March 1, 1999. The network hosts were Dave Aizer and Vivianne Collins. Mati Moralejo also joined later. 
NickToons – It was previously called Nicktoons Network. It aired Nick Cartoons. 
TeenNick – This mainly catered to teenagers and young adults. It also aired NickRewind where older shows were aired for consumption. 
Nick Jr. Channel – It catered to preschoolers and elementary school children. 
Noggin – It was conceived during a collaboration between Nickelodeon and Sesame Workshop in 1999. It was mainly an educational and entertainment cable channel with a website. It got a new nighttime block called 'The N', which later became a separate channel in 2007. 
NickMusic – It mainly aired music videos and stuff related to music to appeal to its target audience. It featured young artists to which the audience could relate. 
About Career at ViacomCBS
ViacomCBS is an esteemed brand in the field of entertainment. It owns channels like Nickelodeon, MTV, Paramount, etc. In addition to streaming shows and curating digital content, ViacomCBS is also into advertising, production, and distribution across countries. Having an opportunity to work at ViacomCBS will give the employee a dynamic work environment. They will be exposed to international standards of learning where they can get both knowledge and practical skills and also fuel their passion. ViacomCBS is a multi-platform global company that aims at inclusivity and innovation. Its culture is diverse, where people having different talents, skills, and ideas work together and collaborate. All the jobs are creative and require a creative bent of mind. It also requires the ability to work under challenging conditions. 
There are several departments at Viacom where one can apply for. Those are:
Creative
Human Resources
Marketing and Product
Programming Kids and Family
Programming Youth and Entertainment
Commercial
Strategy and Operations
Legal
PR and Communications
You can connect with all these departments for further details at the site – https://career.viacomcbsnordics.com/departments
Benefits of Working at ViacomCBS
Health and Wellness Programs, Vision Plans, and Childcare
Competitive Pay
Retirement Plan
Paid Holidays and Summer Hours
Culture at ViacomCBS
The aim of ViacomCBS is "Creating Connections and Building Community."
Three core values that determine the culture of Viacom;
Diversity and Inclusion 
Inclusivity, Equality, and Diversity are all key factors that drive the workforce at ViacomCBS. They believe that to be able to become good storytellers, voices from different places are needed. To cater to different people and different audiences and unite them together, inclusivity is at heart. Current events also lead ViacomCBS to talk about racism and bias and promote equality with more vigor. Nickelodeon programs follow the same values. They give a platform to marginalized voices. They give a chance to talented people from all the strata of society to achieve their potential and obtain personal and professional growth. For example, Nick Writing Program provides a platform for people to embark on becoming a writer for scripts at Nickelodeon. The participants are made to interact with seasoned writers to gain more exposure. Another Program called Nick Artist Program provides opportunities to budding artists from diverse backgrounds to enhance their skills while working on animated television shows. Sister channels of Nickelodeon such as Nick Jr. and Noggin are also known for celebrating diversity. There are several shows like "Dora the Explorer", "Santiago of the Seas", "All that," "The Casagrande" etc. are all known for their inclusivity, and they all transcend the racial and cultural barriers. 
Corporate Responsibility
ViacomCBS considers it their responsibility to empower their employees and have a positive impact on their lives. 
ESG (Environmental, Social and Governance) Strategy and Sustainability 
ViacomCBS knows about the influence a global company holds and knows the responsibility of the same. Therefore, they continue to build a brand that focuses on the impact that their actions can create on society and communities. 
Conclusion 
Nickelodeon, as a kid's entertainment channel, did not originate in a flash. There were shifting of ownerships, acquiring and selling of shares, constant rebranding of the channel. First, Warner Communications joined hands with American Express, and then the latter sold the shares out of which emerged Warner Cable. Viacom later bought all the shares and reconstituted itself as ViacomCBS. Through this, we know about all the politics, economics, and strategies that go into making a channel, even for kids. Now Nickelodeon has TV Networks in many countries, catering to its target audience consisting of preschoolers to young adults. It now also hosts events and award shows of which even celebrities are part. It has also branched itself out into several sister channels devoted to different audiences and time frames. The shows at Nickelodeon enrich a child's experience of learning. They are the epitome of inclusivity and diversity.