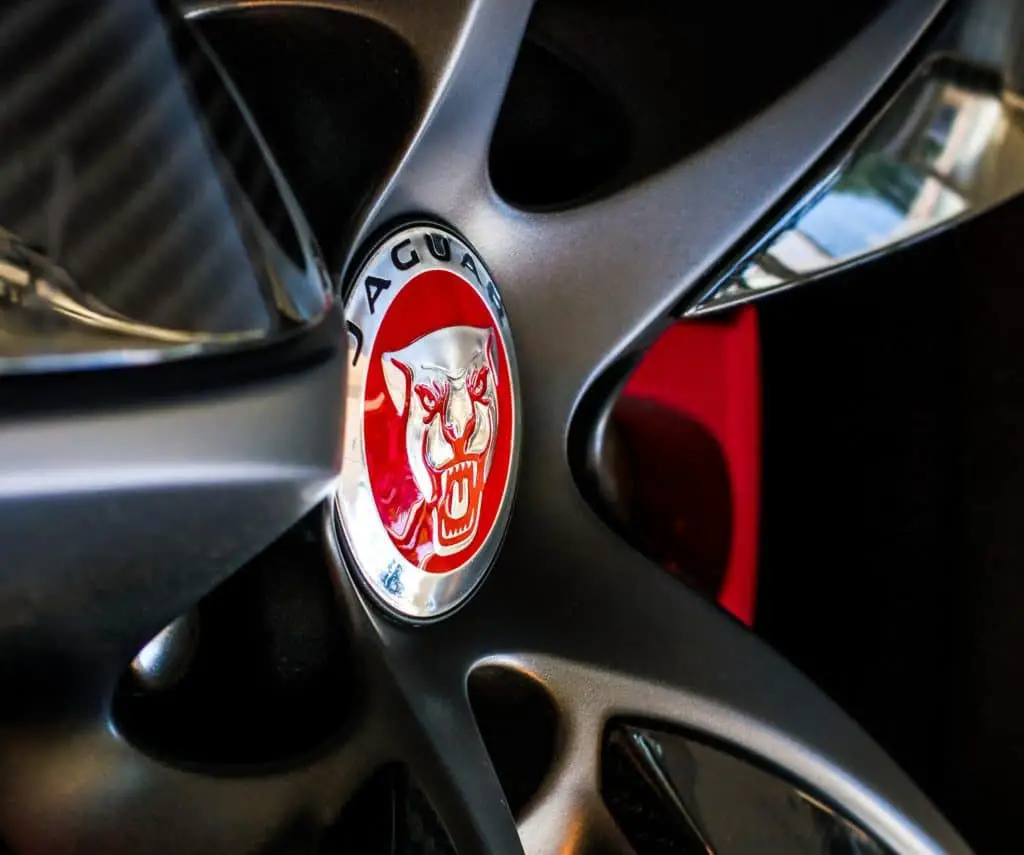 In this article, we will see the answer to the question 'Who owns Jaguar?'.
Introduction
Jaguar is a luxurious vehicle brand that is mostly known to produce luxury cars. This car manufacturing and designing company is based in the United Kingdom. Its headquarter is located in Whitley, Coventry, England. Jaguar was introduced in September 1935. Jaguar is a brand which is owned by the jaguar land rover limited. And the Jaguar land rover limited is owned by the biggest Indian automotive manufacturing company in the world, TATA Motors. Ratan Tata would be considered to be the owner of the jaguar as he is the owner of Tata Motors. 
Take a ride on Jaguar to know more about it.
Have you ever seen Jaguar cars? How authentic and luxurious they seem. Jaguar has made its brand value and earned a name that makes it one of the most famous automotive brands. The journey of the Jaguar has not been that simple and easy, there were many crooked paths. But here it is still shining and well known. Let us take a ride through all the tenses of Jaguar.
Past
Jaguar used to develop sidecars for the motorcycles from the year 1922 under the ownership of S.S. Cars limited which stands for Swallow Sidecar Company. Back then Jaguar was not even a company. The name "Jaguar" first appeared in a matching open two-seater sports car as the model name SS Jaguar 100 in September 1935. After a while, the business of S.S. Cars was shifted from developing motorcycle sidecars to actual cars. The name of the company was changed by the shareholders from S.S. Cars to Jaguar Cars in the year 1945 to sound unique. Not long after in the year 1966, a merger followed with British Motor Corporation which was renamed British Motor Holdings also known as BMH. Just after two years in 1968 due to pressure from the government, BMH merged with Leyland Motor Corporation which was renamed, British Leyland. Due to the failure, British Leyland spun off the Jaguar in 1984 and was listed on the London Stock Exchange. 
In 1984 to maintain a separate track record, Jaguar came out as a separate company in the stock market. Ford acquired the Jaguar in 1999 along with Volvo Cars and Aston Martin. After that, Ford acquired Land Rover in the year 2000 and became the parent of Jaguar cars limited and Land Rover. Now Jaguar, Land Rover, Volvo Cars, and Aston Martin were under the Premier Automotive Group of Ford. The range of Jaguar was expanded under the Ford ownership as they launched S-type in 1999 then X-type in 2001. Even after all these increments, Jaguar did not make any profit while staying under Ford. That might be a reason Ford declared in June 2007 that they want to sell the Jaguar and Land Rover. 
Several companies from all around the world were competing against each other in the purchasing process of Jaguar and Land Rover. Apollo Management, UK-based Alchemy Partners, US-based Ripplewood Holdings, Cerberus Capital Management, One Equity Partners, and TPG Capital, and Indian-based Tata Motors and Mahindra and Mahindra were competing for Jaguar and Land Rover. Some companies did not arrive because they just wanted to purchase a single brand, not both of them. After a while, Mahindra and Mahindra backed out from the race because of some complications in the deal. 
Present
Tata Motors was the top bidder for Jaguar, Ford itself declared that on 1st January 2008. After a while in march 2008 Ford declared the Tata Motors of India to be the next owners of Jaguar and Land Rover. Finally, on the 2nd of June 2008, the whole process came to an end and Tata Motors became the owner of Jaguar and Land Rover. Tata Motors combined Jaguar and Land Rover and formed Jaguar Land Rover Limited. Tata did not just get Jaguar and Land Rover but Daimler which is a Jaguar product, Lanchester, and Rover were included in the deal as well. 2nd of June 2008 was the date when Tata Motors made a deal of £1.7 billion with Ford. Then Jaguar Land Rover was established by Tata Motors in January 2013. Jaguar and Land Rover were merged and the functionality of both of the companies was under a united title.  
The engineering center of Jaguar is located in two places, one being Whitley in Coventry and the other being Gaydon in Warwickshire. The plants that are situated in Castle Bromwich and Solihull are responsible for the assembling of Jaguar cars. Jaguar has also been a supplier of cars for the Prime Minister of Great Britain and the royal family. Jaguar has the royal warrant which was provided by Queen Elizabeth the 2nd and Prince Charles. There are not just pros; everything has its cons too. As do Jaguar and Land Rover. If they are appreciated in various fields then they are criticized in many fields as well. Every coin has two sides, why just stare at a single side; we are going to look at some coins which we got to know about.
US-based JD Power has rated Jaguar and Land Rover as the worst brands for the initial quality. When Consumer Reports of February 2019 were released Jaguar F-Pace made its way in the list of top 10 least reliable cars. The problems mentioned were mostly power equipment, drive system, electronics, noises, and leaks. Tata is looking for Jaguar and Land Rover partners but they ruled out a sale.
Future
The plans of Jaguar are promising and bright. As of February 2021, Jaguar Land Rover announced that till the year 2025 all cars made under the banner of the brand Jaguar would be fully electronic-based. Land Rover is looking forward to introducing six all-electric variants by 2026. The first all-electric Land Rover would be released in 2024. 2026 would be a year when diesel powertrains would be phased out. I-pace concept cars, C-X17, C-X16, and C-X75 are some of the concepts for the future cars of Jaguar and Land Rover.
Some famous Jaguar cars
C-Type
D-Type
E-Pace
E-Type
F-Pace
L-Pace
F-Type
S-Type
X-Type
XE
XF
XJ
Mark I
Mark II
Mark V
Mark VI
Mark VI(M)
Mark VII
Mark VIII
Mark IX
Mark X
420G
XJ6 Series 1,2, and 3
XJ12
XJ6
XJ40
XJ81
X300 and XJ301
XJ8
XJ
XK120
XK140
XK150
XJ-S
XJ220
XK8
XKR
XK
XF
240 & 340
420
XJR-5 through XJR-5
XFR
Jaguar RSR XKR GT2.
What is Tata Motors?
Tata Motors Limited is an Indian multinational company that manufactures and deals in automotive for 76 years. It is a part of the Tata group and its headquarter is located in Mumbai/Bombay, State of Maharashtra, India. Tata Motors was founded 76 years ago in the year 1945 by J.R.D. Tata. Its assets are worth $48 billion. Its subsidiaries are Tata Daewoo, Tata Technologies, Tata Hispano, Tata Hitachi Construction Machinery, and Jaguar Land Rover. Tata Daewoo was named Daewoo Commercial Vehicles Company which was a South Korean Company that used to manufacture trucks and was purchased by Tata in 2004.
The first commercial vehicle manufactured under the Tata Motors name was a collaboration with the Daimler-Benz AG company in 1954 but this collaboration ended in 1969. Tata Mobile and Tata Sierra were the gateways of Tata entering the passenger vehicle market, they were launched in 1988 and 1991 respectively which made it the first Indian Company to do that on its own. Indica was the first fully indigenous passenger car that stepped into the Indian market in the year 1998. Tata Motors gained extreme spotlights and appreciation in 2008 when it launched the world's cheapest car Tata Nano. Under the ownership of Tata Motors Jaguar Land Rover has launched some spectacular projects like Jaguar F-Type, Jaguar XE, Jaguar XJ, Jaguar XF, Range Rover Evoque, the second-generation Range Rover Sport, Range Rover Velar, Range Rover L405, and Fourth-generation Land Rover Discovery.
Frequently Asked Questions
How did Jaguar become famous? Jaguar caught most of its attention by providing a bunch of sports cars that drew the attention of the people. Some of them were the Jaguar XK120, Jaguar XK140, Jaguar XK150, and Jaguar E-type. Jaguar became even more famous when a Jaguar car won the Le Mans 24 hours race five times first in the year 1951 than in the years 1953, 1955, 1956, and 1957. 
What was Jaguar's slogan? Jaguar's sales slogan was "Grace, Space, Pace" for years.
What was the engine capacity of SS Jaguar 100 in liters? It had a 3½ liter engine.
Who founded the Swallow Sidecar Company? Swallow Sidecar Company was founded by William Lyons and William Walmsley in 1922.
Which Jaguar cars are best for racing? Best Jaguar Cars for Racing and competition purpose are:

C-Type which were launched during the 1950s
D-Type which were launched during the 1950s
E-Type Lightweight which was launched during the 1960s
XJR-5 through XJR-5 which were launched from 1985 to 1992
XFR which were launched in 2009
Jaguar RSR XKR GT2 which were launched in 2010
Who owns Jaguar? All about Jaguar