Making money is the main goal for any organization to continue functioning in meeting the objectives of its customers. Paypal is a payment platform that makes money primarily from customers' financial transactions on the platform. As a company with an effective payment platform and digital wallets, it is known to be an independent public trade firm with global recognition. Let us know How Does Paypal Make Money?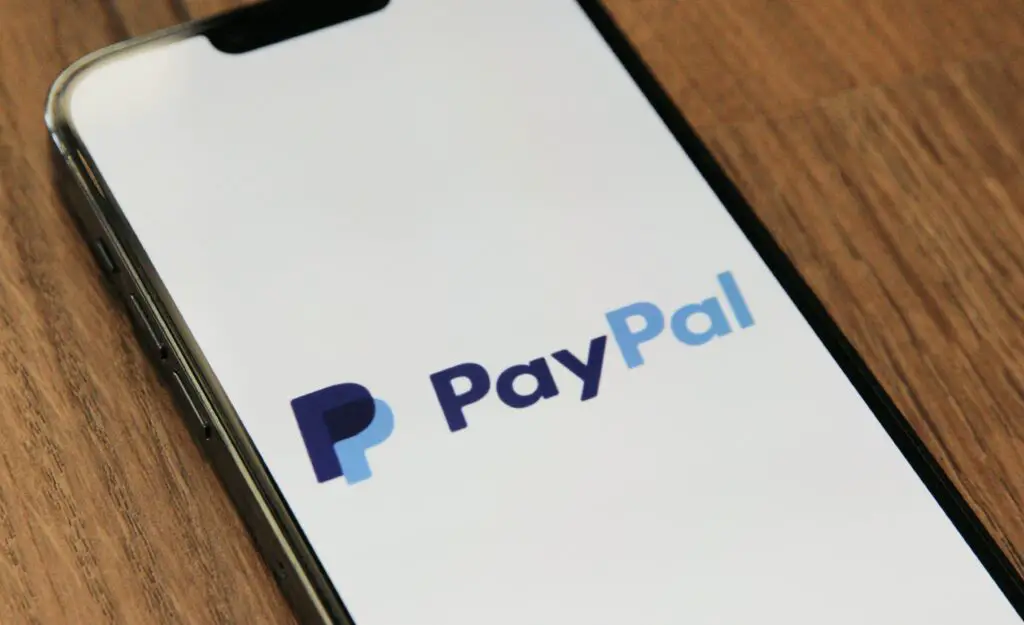 Paypal makes money through transaction fees (e-commerce, money transfers, or a tax for currency exchange), lending to reliable merchants, Venmo fees (Paypal digital wallets services), and partners charges (working with retailers and e-commerce sites).
About Paypal
PayPal is a FinTech business that specializes in mobile wallets and payments. For many years, Paypal was an eBay subsidiary (company) which it makes profits from but later emerge as an independent and publicly traded company. As a payment processing company, Paypal has spread its units to other related services. 
The company started in 1998 and gained public recognition through an IPO in 2002. Before the year 2015, eBay acquired Paypal and operate it as a sub-unit of the company. It was later after 2015, that eBay decided to let Paypal operate on its own making it publicly independent. Currently, Paypal is listed on the NASDAQ exchange. 
The head office of the company (Paypal) is located in Silicon Valley in San Jose, California. The unique thing about Paypal is that its payment processing service is of the same name and anything outside that is invalid. PayPal's payment methods include its Honey rewards program, Xoom money transfer service, and Venmo mobile wallet and payments unit.
The Financial Results of Paypal
The year 2021 was a very prosperous year for 'PayPal' as a company. The act of using strong e-commerce during the epidemic period was a very important factor in PayPal's making a 33% year-over-year rise in total payments volumes of $1.25 trillion. Also in 2021, it is on record that PayPal processed 19.3 billion transactions, which is a 25% increase over the last year. 
It is on record that during the year, the company's total number of functioning accounts increase from 13% to 426 million.
Financially speaking, PayPal a payment processing organization reported that they earn $25.4 billion in revenues in 2021 (which is an 18% increase from the previous years). However, the company earnings per share remained constant at $3.52 per share without any losses. 
The Transaction revenues aspect of Paypal makes up the biggest share of PayPal's overall revenues. In 2021, Paypal as a company produced transaction sales of about $23.4 billion. There is an additional value-added services revenue of $2.0 billion gotten from transactions.
The Business Model of PayPal
As a global payment processing company, PayPal operates a network for two-way payments which has helped elevate its dealings with its customers. The Two-sided payment system is a crucial part of the Paypal business equation. 
With these two-way payments process, PayPal has attracted a good number of customers and merchants to the platform. This business model used by them has encouraged additional transactions and success. The model is to connect buyers and sellers for upcoming transactions because both parties' data is already available on the platform.
The Paypal payment processing platform has reached over 200 markets and more than 400 million active accounts across the world. It is well-known that there are connections between PayPal and the conventional banking systems has been a huge success in terms of payments. 
Paypal also offers its merchants security solutions, which allow them to increase profit margins and provide reliable features to PayPal's platform.
Paypal Competitors 
There are various competitors in the business world and PayPal is not left out. It is well-known that Venmo which is a digital wallet has major challengers like Cash App service, and Block (SQ). As the company 'PayPal' progresses, it competes with services like Western Union (WU) and conventional banks (in terms of money transfers). 
A competitor like 'Square' which is a payment processing market also attracts potential customers making it tough for Paypal Company to make huge success in the business. Merchants and credit card providers also make the competition interesting because it increases revenue for PayPal significantly.
Ways PayPal Makes Money
Transfer Charges
The main source of PayPal income is multiple transaction charges. These charges come in different patterns, such as the percentage of an online transaction, a money transfer fee, or a charge for changing a foreign currency within the platform.
Most businesses accept cash from their customers for the purchase they make which is transaction fees. PayPal in some circumstances, like currency transfers, earns money from the end user.
Loans
Most reliable PayPal merchants have access to the company's financing solutions. PayPal can lend to these merchants with a good rate of confidence because of their ability to repay at a given period. The reason is due to the high level of visibility into a merchant's income stream since joining the payment platform. 
These loans given by Paypal to merchants can assist their businesses with short-term finance requirements. For most conventional businesses, Paypal does offer loans to bring out the best in them.
Affiliate Fees
Paypal working with stores and other e-commerce websites attracted more revenue to its company. Also, Paypal makes a major breakthrough in this market with its $4 billion acquisition of the shopping and rewards app Honey in 2020.
Conclusion 
As a Fintech Company, PayPal focuses on payments, payment processing, and mobile wallets. Having founded in 1998, but later start operation in 2015 through an IPO. As well-known, PayPal is a widely accepted payment processing service with $23.4 billion in transaction fees in 2021. Currently, PayPal has built a strong and reliable business platform that attracts e-commerce transactions across the world.
FAQs
1998
What is the name of the company that first acquired Paypal?
eBay (EBAY)
How much does Paypal obtain as their transaction revenue in 2021?
$23.4 billion
Who are PayPal's competitors?
 Western Union (WU), Block (SQ), and Cash App
What are the ways PayPal makes its money?
Lending, Transaction charges, Affiliate fees, and Venmo fees
How Does Paypal Make Money?