Instagram was launched in 2010, and since then it has brought a drastic revolution into the online photography industry. Since then, it has made it easier for people to share photos and images on social media as we are witnessing now. In April 2012, Facebook bought this company for a worth of around $1 billion in cash and stock. However, later Facebook decided to make and build Instagram independently as a separate platform targeting Gen Z. However, the revenue model of this platform is linked with Facebook. Let us see "How Does Instagram Make Money?"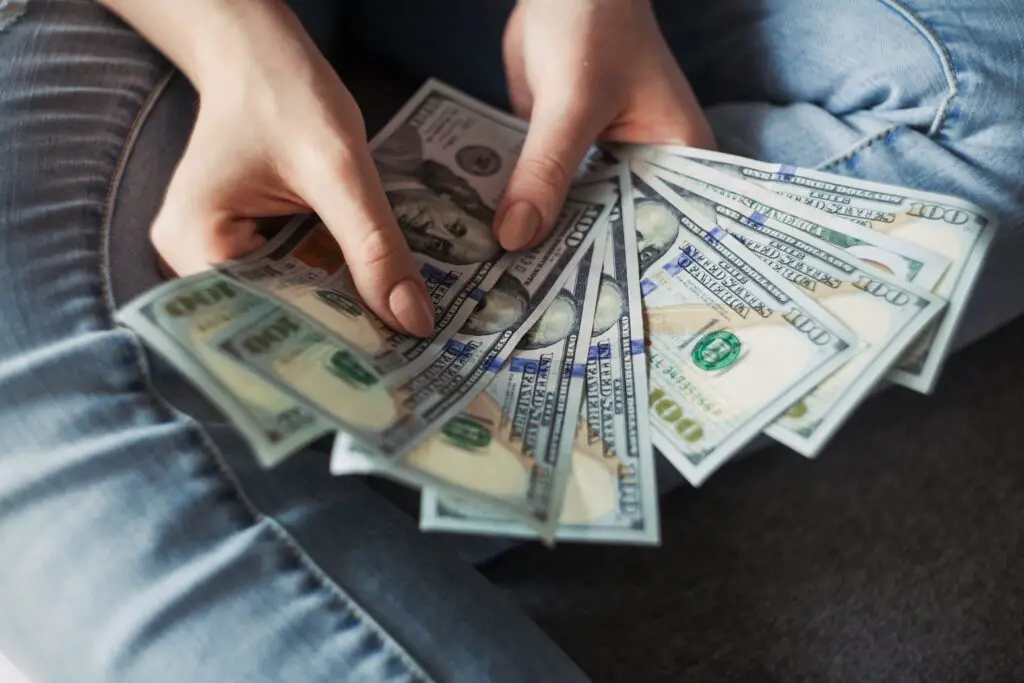 How Does Instagram Make Money?
If the dream of America is to work hard and make money, Instagram is the reverse of it – not work hard, and still, you can make money. It has around 1 billion monthly active users. People often wonder how this social media platform is generating revenue as well as allowing users to make money from it. So, this article sheds light on how Instagram makes money, but before that, we need to understand the model used by this site, the target audience, and the strategy adopted by this platform.
What Is Instagram?
Instagram is a social media site where the audience share photos and videos. Owned by Facebook, it not only allows people to edit and upload photos but also enables them to follow and interact with other people – everything can be done as soon as you download its application on your mobile phone.
The platform assists both public and professionals to link with their audience. It has bought a pop culture for the people where the famous ones are called influencers. On the contrary, businesses use it as a marketing platform to increase their publicity, give awareness to the people regarding their brand and compel them to buy their product.
Instagram Business Model
The business strategy of Instagram is very exclusive and involved. Since its inception, the business model has not changed. It is still a free mobile application allowing people to share pictures. However, the way it uses its algotherm to keep the attention of users has changed over time.  
The usage is just like Facebook. First, people need to make their profile on the site to connect with other people. After they logged in, the users can use its features like followers, photos and video upload, geotagging, live stories, photos, and videos filters, self-disappearing stories, IGTV, etc.
As per the report published by eMarketer, the average user spends around half an hour per day on this app. 
Instagram Make Money Through
Instagram is an amalgamation of influencing and storytelling. Around 60 percent of shopaholic people turn to Instagram to find their products. Many use them to avoid the fear of missing out. That is why it is becoming popular among many brands and users.
In fact, according to a recent survey, 66% of people said they are using Instagram to find the product they need.
However, the platform takes advantage of this interaction and makes money by
Advertisements
Advertisements are the main source used by Instagram to generate revenue. It is projected that even Facebook will get 40% of the ad revenue from Instagram in the coming years. According to Business of Apps –
The cost per click (CPC) for Instagram feed ads and stories is around $0.60 and $0.50 respectively.
The cost per mile (CPM) for Instagram feed ads is $1.65, while for stories it is approximately $0.90
They use the following formats to advertise their product:
Story Ads
The 'day moments' the individuals and businesses post on Instagram are called stories. They appear in a slide format and vanish after 24 hours.
The ads of Instagram come with two stories and additional features such as answering a question, visiting a website, giving feedback, etc.
Photo Ads
Photo Ads are the same as photo posts but they often come with a sponsored tag as well as a call to action click.
Video Ads
Video ads and photo ads are the same but the duration of the former can be as long as 120 seconds. It can either be in landscape or square format with a button for a call to action.
Carousel Ads
Carousel ads are the modern representation of traditional ads where the user can click on them to explore photos and videos but in a single ad.
Collection Ads
The collection ads on Instagram include a swipeable carousel display of product images along with a cover video or image.
Ads In Explore
Instagram's explore page is a mixture of different types of posts from various people and brands, based on the interest and likes of that particular user.
IGTV Ads
It is a vertical yet lengthy platform that is played on user-generated content. It is the same as YouTube or TikTok but comes with different positioning.
Shopping
Since Instagram is also called a discovery platform like Pinterest, it has adopted some of the strategies used by this platform to generate revenue as well – the feature is shopping.
In simple terms, Instagram Shop sends you the type of product you need based on your search. With Instagram Shop, you can –
Make a shop tab within your page to enable people to see your services without leaving the site.
Tag a product or even add them to your post the same way you tag your friend.
Advertise your product in Instagram Stories.
Make it an Instagram Shopping ad.
The company is making money by using shopping as the source in the following ways:
The Checkout Fees – although Instagram allows customers to purchase the products directly from the page the sellers need to pay a certain amount to Instagram. This is how the whole procedure works when you buy a product from the page.
First, a shoppable post is created by Brand
Interested people click on the product tag;
This lands the user on the page
The user can view other products, read their descriptions and reviews and explore similar items.
The user goes to "Add to Cart", "Shop Now", and "Check out now" to purchase the item in the app.
Conclusion
Instagram stands amongst the greatest examples of emerging social media platforms. Now that Facebook comprehends the fact that the future of traditional advertising is not very bright, it has introduced new methods of advertising and shopping features within Instagram. This will enable people to enjoy the ultimate shopping experience. The prime examples include the launch of IGTV which keeps people engaged while the company is making money with the help of user-generated content. By bringing forth the influencer revolution, Instagram has set a trend that is unbreakable by any other platform.  
Frequently Asked Questions
Can you earn money through Instagram?
Yes. You can make money by creating sponsored posts for brands that your audience wants. So, assume the role of an affiliate and make a commission by selling their products.
What is the number of followers you need to require to earn money from Instagram?
You need to have at least 3000 followers to get paid for it.
How Does Instagram Make Money?