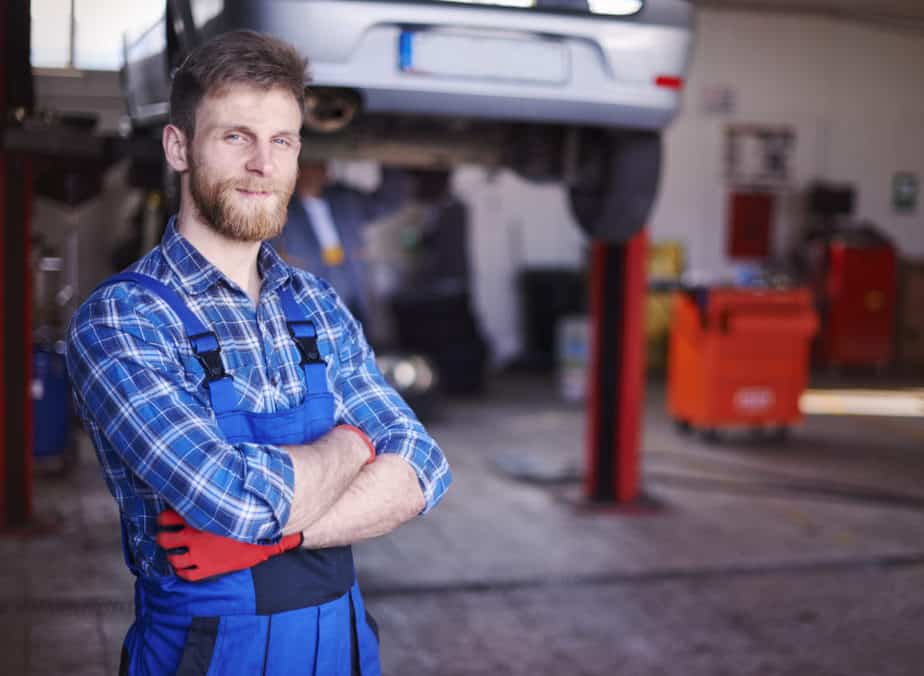 In this article, we will see Volkswagen's Mission and Vision Statement and value analysis
Volkswagen is a leading automobile manufacturer and dealer, originated and headquartered in Wolfsburg, Lower Saxony, Germany. Belonging to the Volkswagen Group, it was founded in 1937 and presently operates in over 30 countries worldwide. 
Popularly known as VW, the company has its manufacturing base in Chattanooga, Tennessee by the name, Volkswagen Group of America. 'Volkswagen' means people's car, a name initially meant to mobilize the German nationals at the time and has a historic significance.
Birthplace of well-known automobile brands, from the Beetle to Polo to Tiguan and many more, Volkswagen mission and vision statements and values they embody, represent what the company's interests and goals are. 
Mission Statement of Volkswagen
There is no official corporate mission statement mentioned by the company, but an environment mission policy that the Volkswagen Group proclaims. This shall be discussed after the goal statement below.
If the goal statement could be translated as mission, then this is what their goal states, 
"To offer attractive, safe and environmentally sound vehicles which can compete in an increasingly tough market and set the world standard in their respective class."
This statement is astounding in its usage as it gives a clear idea of what the company is and what they have in mind to work forward to. They are clear that they offer excellent quality in a competitive market of automobiles which is not the only state-of-the-art product but also exceeds expectations.
They also work forward to present safe and attractive yet eco-friendly vehicles that keep up the name of the company without compromising on their social and environmental responsibility.
It is evident that they are well aware of the fact that they don't sell one-time products, but they sell experiences that last a lifetime. And thus, each vehicle is designed to meet the best quality for memorable experiences.
Environmental Mission Statement
Further strengthening the goal, the Volkswagen Group has announced its new corporate environmental policy, "goTOzero", in an attempt to bundle the measures they take for environmental protection. With a mission to cautiously improve environmental protection in all phases of the manufacturing cycle, from development, production, operations to recycling and administration.
"For all our products and mobility solutions, we aspire to minimize environmental impacts along the entire life cycle – from raw material extraction until end-of-life – in order to keep ecosystems intact and to create positive impacts on society.
"goTOzero" works towards creating a business front that is environment friendly and gives a CO2-free, world, a self-set goal of Volkswagen that it aims to achieve by 2050. This environmental policy is directed to four major fields of action; climate change, resources, quality of air, and environmental compliance. 
As a focus on climate change, Volkswagen aims to become a CO2 neutral company by 2050 in par with its commitment to the UN Paris climate protection agreement.
The company focuses on transitioning to renewable energy sources throughout its product life cycle to reduce Greenhouse Gas emissions of light-duty passenger vehicles by 2025 by about 30% compared to what the emission was in 2015.
In terms of resources, the company intends to maximize the utility of resources and avoid wastage by promoting efficient work and a circular economy in using materials, energy, and water. 
Volkswagen has also aimed to shift its driving to e-mobility in a measure to improve local air quality. Thrusting the share of battery-driven electric cars to about 20-25% by 2025, and to 40% by 2030 is a major action devised by the company to improve air quality.
As a promise to its environmental compliance, Volkswagen is looking forward to setting an example for a transparent and successful system as a means to show their integrity and monitor their management to comply with their environmental policies.
Vision Statement of Volkswagen
The purpose behind a corporate vision statement is to emphasize the future goals a company has, for growth and development. Volkswagen goes by the following vision statement,
"To make this world a mobile, sustainable place with access to all the citizens."
By this concise statement, Volkswagen aims to enable mobility of people, a basic for any human being to live the life they deserve to through their products. It also aims to create a sustainable world, acknowledging the need for such a lifestyle.
The company focuses on attaining a global reach beyond nations and continents, to let people of all nations experience the pleasure of experiencing a valuable ride. Volkswagen also widens its horizon to the sports sector, garnering its support through sponsorships. They also offer empowerment programs for building humans and how they need to be shaped.
Values Upheld by Volkswagen
The Volkswagen Group ensures that the seven Volkswagen Group Essentials are embodied into the foundation of the company and acts as the pillars of their corporate culture.
Responsibility: 
"We take on responsibility for the environment and society."
In line with their goal, the company entitles itself responsible for its social and environmental actions and consequences. Implying this value, they pay close attention to the compatibility of their products and strive to improve them every single day.
Honesty: 
"We are honest and speak up when something is wrong."
Honesty is an important trait for any person. Imbibing this as a core value shows the company's conscience and humane nature. They show the world that they do only what's right, even if nobody's watching, meaning, they are not afraid of speaking the truth and being true.
They also show that they are open to criticisms, both internal and external, irrespective of the positional hierarchy in the company. Working together, to find solutions and not for fame is another trait to observe here.
Bravery: 
"We break new ground."
They feel the importance of inculcating what is the latest, be it tech or design or any other aspect, and are not afraid to try out inventions and innovations in their field. And they do so boldly, in a mission to shape and mobilize the world. 
Volkswagen does not restrict its activities to traditional, old-fashioned means, but is always on the run, thinking afresh and unlearning what's not required.
Diversity:
"We live diversity."
Just like their whole range of automobiles and services they present, that are unique and different from one another in every single aspect, so is the company, blooming and bursting with diverse and unique individuals, who come under the umbrella of Volkswagen employees.
Each person in this company is different and considers themselves as one unit of the greater whole. Each individual is treated as equal, with dignity and respect, not just for namesake, but as an oath.
Pride:
"We are proud of the work we do."
This pride is not to be confused with the intention of being haughty or arrogant but shows their belief in the quality of their products. They stand for sustainable products and are proud and confident of their work and methodologies.
Solidarity:
"We not me."
Three words. Three words are all it takes to hit this value into the employee like a nail with a hammer. There is absolutely no doubt, that Volkswagen considers all as one large unit that works together, without errors or complications. 
This is a crucial trait to be noted as this company is globally renowned. What makes it so popular and trustable by customers worldwide? They stand together as one, irrespective of where they are based, and work as a team, in solidarity.
Reliability: 
"We keep our word."
As with their honesty, so is their reliability. They show that they can be trusted and counted upon. They aim to keep up with the promises they make and find themselves accountable for it as well. 
Once they give a word, they keep up with it. Building and regaining trust is a must for any company that is bound to last long in the field of commerce. 
These values are emphasized by the company as a part of their Together4Integrity program, which is aimed as a promise to customers, business partners, shareholders, and the company as a whole, globally.
Why do these statements of a company even matter? 
Are they so important that they need to be scrutinized? 
Well, a person sitting before the employer's desk feels the need to know what morals and values the company emphasizes, what it intends to achieve in short-term and long-term goals, and how the company resolves problems. Having some background information about this helps a candidate or employee place themselves appropriately before the company, and relate to the interests of the said enterprise.
At the same time, any company's success lies in its bond with its customers. Socially aware customers take an extra step to know what a business implies as its morals before they purchase any product. 
Conclusion
While the mission is like the foundation and the vision a roof of a building, the values they incorporate are the pillars by which any company stands upright. A small disturbance or disparity in any of these bases can be the downfall of the entire structure itself.
Frank, open statements on what they give out to their consumers help both parties communicate well. Choosing and writing well-structured corporate statements not only show the expertise a company has in the business but also the commitment they express. This aids in the overall progressiveness of any venture.
Likewise, today, Volkswagen automobiles are found worldwide, along with a renowned trust in their name and the quality they have to offer. The designing too, is adaptable and contemporary, meeting the requirements of various locations and needs. Building a company is fine, but building and maintaining a brand in the long run, that's a triumph.
Volkswagen's Mission and Vision Statement-And value analysis