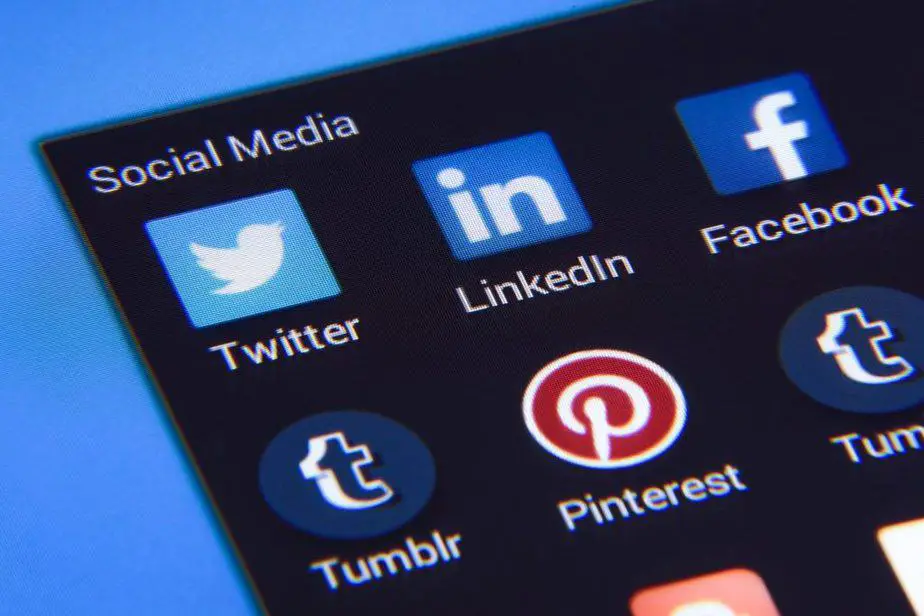 Blogger or non-blogger, everyone knows what Tumblr is. For those of you who don't know, Tumblr is a microblogging and social media site founded in 2007. On Tumblr, people can write small blogs, post content, and images. These blogs are called "tumblelog", or short blog posts and one of the reasons for its popularity is that it is "FREE".  Just like any other social media site, Tumblr too started with a goal and vision. From 2007 till now, it has tried to reach and maintain its values. So what are Tumblr's statements, vision & values? Let's find out. So, today's topic- Tumblr Mission and Vision Statement.
Every app or company starts with a mission. It is the first thought that appears to a founder before creating a particular company or app. Tumblr when founded had only one mission in mind. It was to connect people based on their interests. The keyword is "Interests". Unlike other social media apps, Tumblr aims to achieve the goal of people connecting based on interest.
To understand it more easily, Tumblr is based on three pillars. They are:
Express yourself.
Be yourself.
Connect with your people.
The central mission of Tumblr is to "empower creators to make their best work and get it in front of the audience they deserve." It wants its users to express and be themselves while also connecting with people having similar interests.
Express Yourself
Every other social media app wants you to express yourself, so why is Tumblr different? The reason for Tumblr to be different is that it is not just about photos and posts but sharing your thoughts and ideas via blogging. 
Many people under the age of 25 love it because they can create and have an audience who is interested in them. The audiences love the thoughts and posts of the person. It's like Tumblr is a canvas that individuals can paint however they like. For example, with posts, blogging, video, gifs, stickers, and texts. In 2007 it was not possible like today but Tumblr made it a reality. 
Be yourself
No one likes pretentious people and maybe this is why people started using Tumblr for its non-filter, real thoughts, and images, and values. Apart from that, Tumblr has made blogging easy with creators deciding and customizing their fonts, colors, topics layout, everything. Not everyone likes to make reels and videos. Some have the gift of writing, and Tumblr provides a platform to those people who want to express themselves however they want.  And by being oneself, Tumblr allows you to find people similar to you that you didn't even know exist. 
Connect with your people
Yes, every social media app allows you to connect with people but finding the ones sharing the same thoughts and ideas, is difficult. But, Tumblr does that.  On Tumblr, you can use hashtags to highlight and find groups and people sharing similar ideas. One can also reblog something they liked. You can ask questions, share photos and videos. It is like a whole new world there. 
How to make an account on Tumblr?
Creating a Tumblr account is as easy as creating Insta or Facebook. Follow these steps to create your own Tumblr account
Firstly, go to Tumblr.com and enter your email address, password, and username. The username you select will be your default Tumblr identity
After enticing your username, fill out the verification form which asks for your age.
Then choose five blogs, verify your email Id and you are done. After that, you can customize your ID according to your likes and dislikes.
Is Tumblr a controversial social media site?
Tumblr has its fair share of controversies. Be it people seeing adult content on Tumblr or Tumblr users stealing bones. But it doesn't mean every person having an account on Tumblr is weird. It is a social media app with different individuals coming together from all over the world. So obviously, not everything will be sweet and simple.
Conclusion 
If you are fond of blogging and reaching and participating in community discussions, then Tumblr is your place. With vision and values like being yourself, and connecting with people having the same interest, Tumblr is surely a unique app to enjoy.  
Q1. Are people on Tumblr young
All kinds of people of different ages have Tumblr accounts. However, most of its users are young adults.
Q2. Is Tumblr banned in the US?
No, it is not banned in the US. Countries like China, Indonesia, Kazakhstan, and Iran have banned it for pornography, religious extremism, or LGBT content.
Q3. What is the valuation of Tumblr?
It is valued at about 1 billion dollars. 
Tumblr Mission and Vision Statement- And Values Analysis