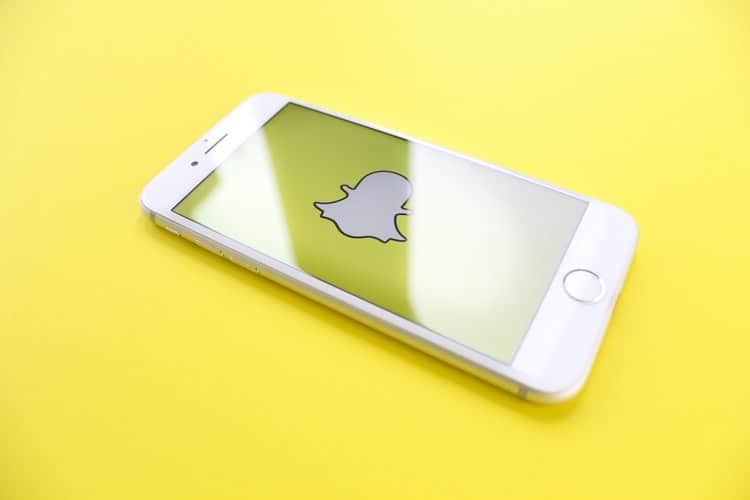 Snapchat is a social media app that has been very popular among teenagers and young adults. It has been downloaded and used by millions of people every day and is used as a communication, marketing, and photographic tool. This app has taken over the world of photographic communication and has been thriving and expanding its business since its initial release. Snapchat's parent company is named Snap. Inc, (previously it was Snapchat Inc.). The application was released in 2011 and since then has taken the world by storm. It has been one of the best applications and is the cornerstone of social media presence in today's world. Every teenager, young adult, and even pre-teens use this application to stay in touch with people they meet. We are going to learn about Snapchat Mission Statement And Vision Analysis.
Snapchat's mission statement is based on reinventing how people look at their smartphone cameras and use the newest technology to lead them to a better world. They also aim to build a better world which will help the people utilize the technology to build a life that is fruitful and positive by happy interactions with people around. Snapchat has not issued a vision statement, so we will try to figure out what statements suit their vision the best. We will also try to look at the positive effect on the world while analyzing their values. We will also be looking at a couple of questions that will help find out a little extra information about the company. Furthermore, we will produce a vision that is appropriate for where the company is focused on.
Snapchat has changed the way people communicate with each other and how they are introduced to people. Nowadays scanning someone's ID will allow you to talk with them, which is way simpler than noting down a number. Social media has changed the world and the way we talk to people. This has allowed significant advancements with the input of many people participating in the social media bandwagon. The world has become a better place, but there have been controversies regarding privacy issues and other serious matters. We will only look at the positive aspects.
The upcoming paragraphs will discuss the mission statement and the values, and what we speculate a vision statement would be if the company releases one. We will do an in-depth analysis of the given statement to figure out the company's aims and objectives.
Snapchat Mission Statement:
Snapchat is one of the leading social media applications that has stirred the modern world. Ever since the use of the Internet has been made common since the start of 2012's, Snapchat took advantage and made it to the top of the play store by being the only social media along with Instagram that introduced filters that can change your face structure or your surroundings, edit, and contrast their color. Snapchat's mission statement introduces itself as, "we believe that reinventing the camera represents our greatest opportunity to improve the way people live and communicate. Our products empower people to express themselves, live in the moment, learn about the world, and have fun together." This statement has six elements that we need to analyze to detect Snapchat's objective with its products. The elements are:
We believe that reinventing the camera represents our greatest opportunity
To improve the way people live and communicate
Our products empower people
To express themselves
Live in the moment
Learn and have fun together
The first element talks about Snapchat using the camera to make a name for themselves as it was the only thing back in 2011 that the smartphones could effectively deliver on. Reinventing the camera means using the camera to create imaginative and live features that the users can enjoy and share with their friends and the people they meet through this application.


The second element talks about using the camera itself to improve the user experience of the people and using the current innovation to provide the best visual journey to people. By using the best AI applications and making sure the development is well-thought-out, they ensure that the users will have fun with the application. They are constantly improving the software to give the best to the people.


Their products aim at providing the best user experience on camera, and they aim at expanding to businesses as well. That is why applications like Pics Art and YOLO are connected with Snap Inc. These companies have made Snapchat have a better user interface, which is partly the reason this company is so successful. Various collaborations with other companies have made them adapt and improve through the trends. The products they provide make people look even better and provide them with confidence in themselves and make the act of communicating easier for people with social anxiety.


The act of expressing oneself becomes difficult when a lot of people are around, due to diverging interests and short attention spans. Social media allows one to properly explain their opinions, and Snapchat is one of the best applications regarding that. It allows people to showcase a whole new side of themselves that not a lot of people get to see in public. The company aims to better this side of people by helping them express themselves properly. This is the reason there has been an increase in downloads in the last three years, due to the constant improvement in the user interface Snapchat has made.


Living in the moment and taking pictures might be two opposite things to people but opening the app and taking a photo of a moment and saving it to relive it after months can be an important motivating factor for many people. This feeling is what Snapchat aims to promote while marketing its application to millions of people.


Learning and having fun is hard to do, but they can be achieved when you have friends you can count on. Snapchat has promoted their goal of learning through their mistakes and have strived to constantly better themselves to provide the best experience to their users and allow them to have fun. They think of the users as one big family and strive to make their days better.
Snapchat's Vision Statement:
Snapchat has no vision statement until now, and we don't know if there will be one in the future, but we will try to figure out what the vision statement could or will be whenever they want to release a statement in the future. Our version of the company's vision is as follows, "Using the camera as an instrument of change, harmony, and world-building." There are four elements we will analyze.
Using the camera as an instrument 
 Of Change
Of Harmony
Of World Building
Snap Inc is first and foremost a camera company, so it makes sense that its vision for itself is providing value to the users of cameras to provide a world where they use it to better their lives. Reinventing the camera is a part of their mission, and they will use their mission statement to broaden their horizons. The experience depends on the kind of users and varies according to the same.


The camera is an instrument of change, and ever since it can capture photos on the phone, it has been improving. Snapchat wants to use this improving technology to preach its message and make sure the upcoming young adults and teenagers use its features to create memories and inspire change towards bettering society.


Social media is all about keeping the world in the palm of your hands. It also means binding all you hold dear to keep near to you. Therefore, Snapchat aims to be an instrument of change in the community by harmonizing society and making sure the peace and love between people are maintained through photos and videos. Photos are beautiful and peaceful to look at and this company aims to maintain this beauty by providing its users with the best interface to preserve memories and help them create more.


World-building is an important part of any social media application, and Snapchat has made sure it can properly function and help the community stay happy and grow together. Their services have always revolved around making the application more accessible and easy to operate for quick access and enjoyable experiences when you're with friends.
Snapchat's Values:
Snapchat's core values revolve around four elements that we will further discuss and they are:
Excellence
Integrity
Customer Value
Vigour
The first and foremost is the excellence they have shown in providing customers with the best service in social media handling. Any queries are answered, and any requested changes are looked upon and changed. Customer reviews are always replied to, so the faith of customers stays alive within the company.


They have been honest about their company reputation and have always answered questions, and been at the forefront of their policies. They have maintained their integrity along with garnering love from people of all age groups. By telling the mission and the company's goals, they reveal their plans that give customers a trust factor towards the company.


Valuing your customers is the foremost part of any business, let alone social media. Their love and investment in the company can help it achieve success. Snapchat always values its customers and also keeps in mind to attain their requests. This is the reasoning behind them being an emerging social media tool and has given them success in other ventures.


The value of customers has also caused an increase in the company's stock prices, which has, in turn, increased the profit margins of the company. Thus, the company's value has caused the company to prosper not only financially but has made an everlasting impression on the people as well.


Their strength and positive energy in making every individual's lives better and helping them make good memories have earned them a place in the list of top social media apps and have gotten them millions of downloads due to word of mouth and promotions. Their marketing campaign has also had a positive light by promising to bring out people's good side.
The Takeaway:
The takeaway from this article is that Snapchat is all about using the camera to make sure the people who use it make themselves feel good and can make memories with their friends and family, which they can reminisce about and keep to themselves. The filters and features are there to reimagine and make the situation better. Any moment can turn brilliant by the proper use of these filters, and many people have made a lot of friends and memories by using them correctly to show their personality to their known friends. This app has allowed people to recreate themselves for the better while also making sure nothing from their personality is hidden. The company has attained success by taking in creative feedback from the users and adding requested features, which is why it is one of the most popular apps in the store.
FAQs
What can you do on Snapchat? You can text your friends, send pictures to them, film yourself with different kinds of filters that change your appearance and voice, save photos you like on the application, and post photos as stories for all the people in your contact list to see.


Can you earn money through Snapchat? Influencers get a Snapbyte score through the app. It determines the amount of money they receive through advertising. When they have more than 25,000 followers with a higher SnapByte score, they can earn around 2000 dollars while people with 150,000 followers receive up to 8000 dollars.


Is it good to buy a Snapchat Stock? Yes, it is good to buy a Snapchat stock in the current market state because it is a growing company and has earned a lot of profit in the past three years, more than triple its predicted rate.
Also read Target Mission Statement, Vision & Value Analysis
Snapchat Mission Statement And Vision Analysis 2021