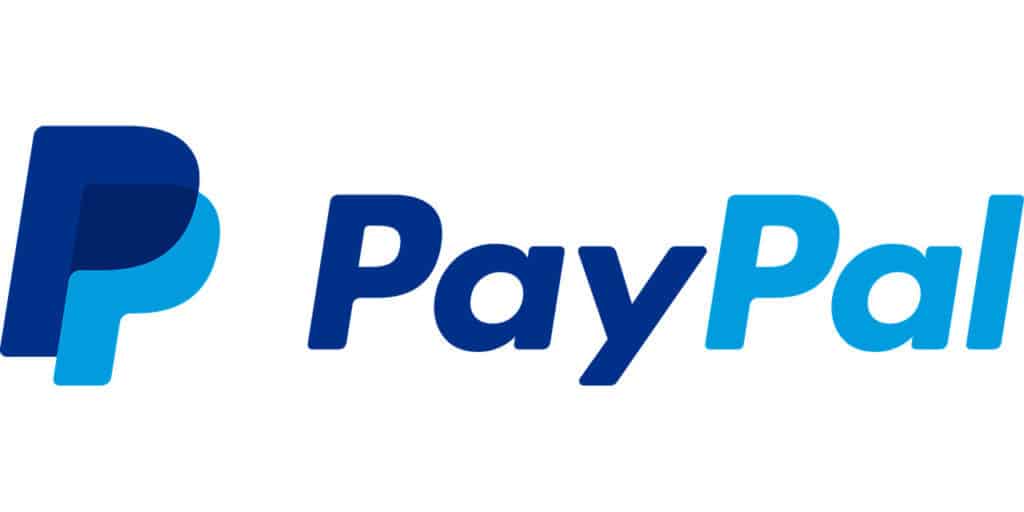 While 2020 was a tough year for most companies across the globe, PayPal that has developed a technology platform to support digital payments was one of the few that came out of the test of time with flying colors. The company managed to gain 72.7 million net new accounts and earned a total payment volume of $936 billion. Their revenue grew by 20.7% and the net profit saw an increase of a whopping 70.9%. In the following article, we find out more about the company and also study the mission and vision that guide its operations. Here is PayPal's Mission and Vision Statement.
PayPal Holdings Inc. is a company that manages an online payments system that functions in most countries of the world that facilitate online money transfers. It is an alternative to traditional methods of writing a paper cheque and money orders. It acts as a payment processor for various commercial sites as well as online vendors and charges a fee for providing this facility. Established in 1998 as Confinity, it was a company that engaged in developing security software for handheld devices.
After a not-so-successful run in developing security software, the company shifted its focus to building an electronic payments system. PayPal- the first version of its digital wallet was launched in 1999. PayPal became a publicly traded and owned entity in 2002, soon after in 2003 it became a subsidiary of eBay. However, PayPal became independent once again after an eBay spin-off in 2015. This United States Corporation ranked 204th on the Fortune 500 list for companies that generate the maximum revenue in the country. 
PAYPAL MISSION STATEMENT
"To democratize financial services to ensure that everyone, regardless of background or economic standing, has access to affordable, convenient and secure products and services to take control of their financial lives."
PayPal Mission Statement Analysis
PayPal puts the conviction of its mission in the creation of a world in which each and every person acquires access to financial services, irrespective of their economic background, race, language, age, or any other barriers that exist in our society. Their focus on inclusion is what sets them apart in the race and the reason behind the successful execution of their plans. They believe in creating affordable and suitable financial services that will help each individual in taking control of their lives regardless of any current privilege they may or may not be enjoying. 
Democratizing Financial Services
PayPal works on the values of inclusion and collaboration. Their aim is to provide access to financial services to everyone. If financial services are only provided to certain sections of society then money will be made only by those who already have money. This was not in integration with the belief and value system followed at PayPal. Their approach is to present economic opportunities to large populations across regions, nationalities, and different sections of society. Their business models have a new regulatory outlook regarding its target audience as it tries to open up chances for more and more people.
This part of their mission statement signifies hope for a time when financial services will be accessible by all. It represents how the efforts of PayPal will play the role of a stepping stone towards democratization of financial services and for everyone to have the ability to choose stability and prosperity with the help of financial services. PayPal's mission statement sets the tone of how the company is different from its competitors and their traditional approach of choosing higher-income clients over relatively lower-income ones. Uniqueness and diversity are valued as well as respected at PayPal. Thus, they have taken the advantage of a fresh mindset that is broad and comprehensive in its functioning. The reason behind their rich ideas is the feeling of inclusion that is beyond background, level, or circumstance. Its mission is to improve lives and provide fairgrounds for all. 
Affordable, Convenient, And Secure Product And Services
Financial products include credit cards, loans, bonds, deposits, etc. while wealth management, insurance, treasury instruments, and tax consulting are examples of financial services. They try to create exceptionally good experiences for their customers, irrespective of them being a merchant or a customer from the PayPal community.  The working family of PayPal keeps in mind its mission and the values behind it. Thus, they actively support each other and together create a convenient source of financial products and services for their customers.
The good energy at their workplace is reciprocated to the customers as well which provides them a certain level of comfort and satisfaction in their dealings with the financial products and services offered by PayPal. They have redefined the industry landscape of providing products and services in a secure manner that is not out of the pockets of their prospective customers. It is important to ensure that your client makes money in the future but also has a stable present. This can be accomplished by allowing them to operate on a platform that is affordable for them and also ensures safety. It is PayPal's mission to provide its services in this manner to merchants that use their platform and other customers as well.
Control Of One's Financial Lives
It is clear from PayPal's mission statement that the company understands and values the importance of controlling one's own financial life. It is not all about money and numbers. Having control of your own financial life goes beyond that. It is a measure of how independent one is and answers questions such as, what kinds of decisions you need to take in other parts of your life, are you in a position to quit your job, is it feasible to make a career shift at the moment, should you be buying a new house and so much more. It influences your attitude towards life as well.
Having control of your own individual financial life is the most important aspect of financial stability as it is the financial stability that is a result of your own decisions. Thus, it also boosts your innate confidence level and makes you feel more content in life. PayPal takes you through this journey where it provides you the opportunity to be in charge and in control of your expenses and investments. This journey teaches you that having money is not always sufficient. In these changing times, you need to have reliable sources of income. In addition to that, you need to hold money in the right form to be able to invest it at the right time.
PAYPAL VISION STATEMENT
"To make the movement and management of money as simple, secure, and affordable as possible. As we democratize financial services for consumers, we can enable the hopes, dreams, and ambitions of millions of people around the world."
PayPal Vision Statement Analysis
Their vision contains their view of operating in the financial industry as well as their belief for the course of actions while operating in this industry. They believe in providing accessible and convenient financial services to all of their customers and move away from the idea of viewing quality financial services as a product for a limited privileged population. Their vision contains the hopes and aspirations of a large number of people from across the globe. This hope and aspiration refer to their dream of availing themselves of affordable and secure financial services that were traditionally availed by the privileged few.
Simple Movement Of Money
Money can be invested in a number of places, but the challenge is to choose the right venue for your money. It depends upon a variety of reasons including the amount of money, the ability to take risks, the time period for freezing the money, and many more. PayPal provides a simple, quick, and secure way of moving your money from one person to another and even from one country to another.
Based on the county-wise conditions, PayPal provides the facility to send, receive, hold and transfer money across the country as well as outside of it. PayPal provides a payment gateway that helps in processing the facilities available to the people in your country.
Affordable Management Of Money
PayPal has a vision of managing their customers' requests to transfer, invest, spend or hold their money in the most secure and simple manner possible. It makes it possible for its customers to set up a merchant account in a very simple manner. In addition to that, it also facilitates payments in stores as well as online sites. It does not charge a monthly fee of any sort nor does it require a minimum balance to create or activate your account.
PayPal does not run credit checks on its PayPal customer community. It has also allowed its customers to reduce their visits to the ATM or banks which is extremely useful in the times that we see today. PayPal facilitates that by letting its customers add cash to their PayPal Cash Plus Account after simply uploading a snap of their cheque in the "Cash a Check" feature in the PayPal app. This is just one of the many examples of PayPal's efforts in ensuring a smooth experience for its customers.
Every Person's Right
As mentioned in its mission statement and now followed in the vision statement, it is the vision of PayPal to allow every person to be able to have access to financial services as their right. There is no screening on the basis of background or circumstances in choosing customers at PayPal. They believe the global economy to be their market of customers and prospective customers. Thus, every person in this economy should be able to participate in availing of financial services. However, it is only possible if financial services are democratized. To serve justice to its customers that are spread across the world, PayPal is continuously trying to do its part in the democratization of financial services.
Empowering People and Serving A Global Economy
PayPal's vision is to empower individuals by providing them quality financial services. The privileged or relatively richer sections of society already hold such empowerment to a certain degree but it is the neglected sections that are in need of such services for multiple purposes, for example, to expand their business in an easy manner all over the country and even beyond it.
The company has supported its community throughout the pandemic as well by falling on its resources and service capabilities to make a difference. They have believed in and still try to inculcate the importance of knowledge and self-control over financial stability in the minds of people worldwide. PayPal also committed $535 million to support Black and deprived communities and businesses.
Conclusion
Moving along with its mission statement and making efforts to create an atmosphere that lives up to its vision, Paypal has expanded its reach to a worldwide market. It operates in 202 markets spread across the globe with approximately 377 million active accounts. PayPal allows its customers to make and receive payments as well as hold funds in 25 currencies.
Since 2021, it has also allowed its customers to make use of cryptocurrencies to make payments to 26 million merchants that operate on this network. While the company holds its operations center in La Vista, Nebraska, its headquarters are located in the North San Jose Innovation District of San Jose, California, at the North First Street campus. As Paypal can be used in over 200 countries, it needs to adapt to the different conditions that each country imposes. Some examples of these conditions are  shared with you below:
Send Only – This means that only sending is allowed in such countries. This condition is held by 97 countries.


PayPal Zero – Here the users cannot hold a balance in their PayPal accounts and are permitted to withdraw funds in the foreign currency only. This condition is held by 18 countries only.
With the knowledge of its past performance and current principles of operating, it is accurate to say that PayPal is a safe bet to place. The forecasts say that PayPal will be able to triple its volume of payments by 2025. The company has great future opportunities as the users for online modes of payments are continuously growing. 
PayPal's Mission and Vision Statement- Analysis and Full History