Often as we think of cars and car manufacturers, we think of them as their models and features. But corporations run on much more. Did you know companies have a set of core values that work as their fundamental principle to making decisions? Or that a mission statement helps guide a company in accomplishing its purpose. let's find out Nissan company's Mission statement.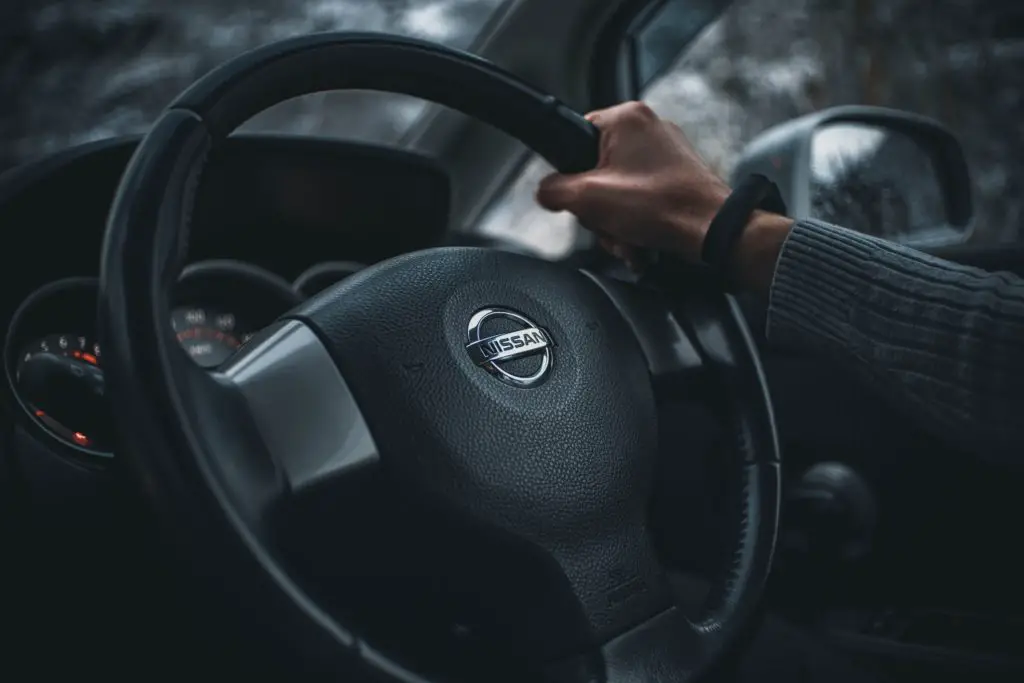 Every corporation has different aims and ambitions that they convey to their audience through their vision statements. One such corporation is Nissan Motors. Nissan Motor Co., Ltd is a Japanese multinational automotive company. First founded in 1933 by Yoshisuke Aikawa, Nissan excels in the manufacturing of automobiles. Their headquarters are in Nishi-Ku, Japan.
Nissan has dedicated itself to making technology more accessible to its consumers. Moreover, they have also taken active steps in making their products eco-friendly and helping tackle climate change. Keep reading to know more about them and Nissan company's Mission statement.
Nissan: History, Mission Statement, and Vision
Unlike many other of its competitors, Nissan first started in 1911 as Kwaishinsha Motor Car Works. They renamed themselves Kaishinsha Motor Car Co. Ltd in 1918. In 1925, they renamed themselves DAT Jidosha & Co., Ltd. After a merger with Jitsuyo Jidosha in 1926, the company, yet again, renamed itself. This time they were called DAT Jidosha Seizo Co., Ltd Automobile Manufacturing Co., Ltd.
It wasn't until 1928 that Yoshisuke Aikawa founded the holding company, Nissan. Aikawa initially named it Nihon Sangyo, but Nissan, an abbreviation used by the Tokyo Stock Exchange, stuck.  The multiple name changes and rebranding might sound ridiculous. But Nissan, in its century-long tenure, has served the two World Wars. The rebranding, in a way, is a result of balancing their role in the war with the capitalistic ambitions of the late twentieth century. 
Whatever the reason may be, from mergers to acquisitions, what stands true today, is that Nissan is one of the most loved and trusted brands globally. 
Mission Statement
A mission statement is slightly more detailed than a vision statement. It explains the reason for a company's existence and its working principle.
Here is Nissan's mission statement:
Nissan provides unique and innovative automotive products and services that deliver superior measurable values to all stakeholders* in alliance with Renault. 
(Renault has a 43.3% stake in Nissan, making them the largest shareholders in the company with considerable decision-making power). Nissan's mission statement talks of revolutionizing automobile technology. As an innovative industry, they promise to develop more sustainable automobiles and provide consumers with the best quality goods. 
Nissan's mission statement also includes its stakeholders, especially Renault. The mission statement signifies the influence of shareholders on their work along with the importance of creativity. Nissan focuses on 'unique designs and creations, making their products one-of-a-kind.
Vision Statement
A vision statement is a concise and attractive way for a company to convey the aim and purpose of its corporation. All corporations promise to provide their customers with goods and services. But a vision statement has the potential to set you apart because of the motive you present to your audience. 
Nissan's vision statement is to "enrich people's lives."
Nissan says it aims to put a smile on its customer's faces by helping them come to another step closer to technology. Since the company itself was founded at the dawn of technology and flourishes on the advancement of technology. Their aim to build a bridge between advancing automobiles and their customers is complimentary. The word 'enriching' promises an experience that enhances the lives of the customer. Customers literally become 'wealthier' when it comes to experiencing traveling. 
Their vision and mission statements provide us an insight into the purpose and driving force that keeps Nissan going. They are motivated to develop cutting-edge technology that satisfies their consumer base, shareholders, employees, and suppliers.
Value Analysis
Apart from vision and mission statements, a corporation also has a set of values that help them outline its everyday functioning. These values are at the very core of the corporate's performance and act as their fundamental principle to work towards their goal.
Nissan has four core values. These include:
Environment: As the fear of Climate Change lingers over us, the need of the hour is to turn towards sustainable measures. Keeping in mind the worsening situation, Nissan has decided to take a more eco-friendly approach. They have planned on reducing the CO2 emissions of their automobiles by 90% by 2050. Additionally, they are also working on Intelligent Transport Systems and installing an eco meter in their products.
Safety Technologies: Nissan has, in the past, experienced several instances of increased vehicular accidents. They focus on making the driving experience not just comfortable but also safe. Their safety assurance includes updating models with tested and reliable safety gears. They have taken a holistic approach to accidents. They approach it from the standpoint of heavy traffic, as well as the individual. 
Dynamic Performances: Dynamic performance refers to diversity. Nissan has pledged to ensure that every model of theirs has something distinctive to offer. This distinct characteristic can range from being overtly visible to expertise. For example, physical changes, better features, smoother steering, etc. They focus their technological innovation on four driving scenarios:
High quality when pulling away
Feeling of car and driver as one
Secure feel at high speed
Exhilarating acceleration
Dynamic performances focus on the cars and their future performance.
Life On Board: Life on board is making the driving experience inherently more comfortable. Nissan focuses on the interior value of their product: the luxury, the comfort, the ease of driving. There are some essential aspects that consumers look for when buying a new car, including mobility, storage space, and comfort. Through Life On Board, Nissan enhances their physical features and ensures that the consumer experience remains satisfactory at all stages. 
Conclusion
Through their vision statements and values, one can decipher that Nissan dedicates itself to the cause of maintaining a balance between sustainability and technology. They have given importance to consumer experience as well as technology. 
Through their aim, we also see how Nissan has given advancement within the automobile industry priority. They have pledged to build cutting-edge technology with the help of experts. But, what makes them different is that their vision focuses on making technology more accessible to enrich people's lives. At end of this article I hope you got a clear view of Nissan company's Mission statement.
Frequently Asked Questions
Q1. What is the meaning of Nissan's vision statement?
Nissan's vision statement is about enhancing the way their customers experience traveling. 
Q2. Who owns Nissan?
Group Renault owns Nissan. They are a part of the Renault- Nissan- Mitsubishi alliance.
Q3. What is the Renault- Nissan- Mitsubishi alliance?
The alliance is a strategic, french- Japanese partnership. Together, this alliance sells 1 in 9 vehicles worldwide.
Q4. Who is Nissan's current CEO?
Makoto Uchida is currently Nissan's CEO.
Nissan Mission Statement, Vision & Values Analysis