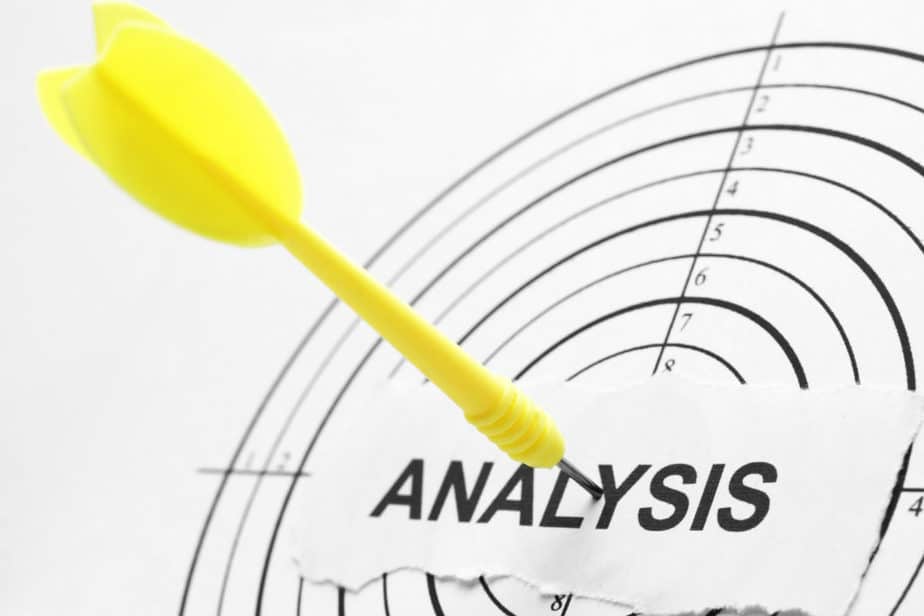 "Inner beauty matters the most;" it is all that is preached. Yet, for centuries, what we have nurtured and emphasized is more on our exterior demeanor. A perfect figure, glowing skin, and thick, silky, smooth hair; is the definition of beauty. Enhancing our features, whitening our skin color, or rouging the cheeks has been a century-old practice. Over the years, as times changed and the need soared, more & more cosmetic products were invented. Today, we'll know L'Oréal Mission and Vision Statement Analysis.
Invention with a Mission & a Vision:
A French chemist, Eugene Schueller, 1909 invented the first synthetic hair dye. It was called Oréale and was sold to the Parisian hairdressers. Mr. Schueller did not just innovate a formula but also sold it like an entrepreneur. By 1919 the company was renamed & registered under a new name L'Oréal. Mr. Schueller's mission to offer beauty products to all men & women, with quality & sustainability, has been engraved in the L'Oréal group for decades now. From employing three chemists in 1920 to having a workforce of nearly 80,000 around the globe is empowerment & commitment towards society. As rightly quoted by the L'Oréal group, 'Eugene Schueller seized the moment. He created the beauty that moves the world."
L'Oréal Background: 
L'Oréal is not just any other cosmetic brand that focuses only on sales and profits earned. It is a brand that is a by-product of research and innovation of synthetic hair dye in the early 20th century. Eugene Schueller realized that his invention was his first step towards welcoming an upsurge in the beauty industry. In a country like France, where fashion and beauty are guarded with the utmost care, products were designed & developed primarily for personal care.    
Values: 
The company's foundation is laid on six core values that make it the world's largest manufacturer & distributor of cosmetic products. And they are not just values but guidelines for every employee at L'Oréal; the values are;
Passion: The key element for building a successful brand is nothing but passion. A passion for understanding different needs and different cultures in which their customers belong. One of the oldest cosmetic brands in the market still survives because it aspires to provide the most reliable beauty products. 
Innovation: Invention was the root value of the company. And to withstand the competitive market, they depend on their three major assets for innovations. 
Advanced Research about different skin and hair around the world
Applied Research where the team develops tons of formulas for different products
c. Evaluation System, which helps them to demonstrate & launch the final product 
Entrepreneurial Spirit: Since its inception, along with formulation & manufacturing its products, L'Oréal has believed in marketing them strategically to every consumer as per their needs. The company has witnessed drastic fluctuations in the market; in terms of demand & desire for beauty products. However, it has sailed smoothly from the Great Depression-era to the 21st century.
Open-mindedness: L'Oréal has always prioritized the needs & desires of their consumers. It has flourished for all these years because they are able to address consumers' grievances and their demands.  
Quest for Excellence: This is the most requisite value for the L'Oréal group to persistently change, adapt, and implement their customers' needs & desires. And excellence for any product or brand is achieved only with a constant pursuit of improvement.
Responsibility: Leading the market and excelling in every product that gets launched is an enormous responsibility. However, the brand is not just responsible towards their clients but also towards our environment. The research & innovation team works not just for the outcome of a product but also towards their clients & environment. Indeed, if the brand is accomplishing all the above values, it fulfills its duties with a tremendous amount of responsibility.   
Analysis of Mission Statement: 
L'Oréal's mission statement is that "offering all women and men worldwide the best of cosmetics innovation in terms of quality, efficacy, and safety.
The mission of fulfilling every human being's dream is handled by experts from the field of science and beauty. By providing the best skin & hair products, L'Oréal helps their clients to gain confidence and enhance their natural beauty. Quality, efficacy, and safety are not just provided to the customers but also their employees & our planet. 
Essential pillars to achieve their mission- Beauty is for All: 
Only diverse work culture can provide multifaceted products for all; L'Oréal believes in having gender equality at all levels & functions of the company. Their recruitment process also includes people with disabilities, people from different age groups, and multicultural origins. Hence, L'Oréal believes in promoting diversity and inclusion.
ModiFace:
As we enter into the digital world, even the century-old company entered the digital age. In 2018, L'Oréal acquired its first-ever tech company, ModiFace. Professor Parham Arabi invented ModiFace at the University of Toronto. It is a unique technology that allows trying makeup or a hair color virtually. 
In line with this, in 2020, L'Oréal provided augmented reality (virtual makeup) filters to social media platforms like Instagram, Snapchat, Snap camera, and Google Duo.
Love for Mother Nature: An authentic brand is one that understands the importance of clients' needs and social responsibility. And at L'Oréal, every necessary step is taken towards protecting nature.
Reducing carbon footprints: For decades, they have worked towards increasing the use of renewable energy and reducing carbon emissions. 
Water Policy: Water is an essential resource in any business or product innovation. Indeed, at L'Oréal, they understand the importance of this resource; therefore, they operate effectively with sustainable water access, management, and conservation.
Biodiversity: Nearly hundreds of species of plants are used as raw materials at L'Oréal. But constant efforts are taken to use sustainable resources as ingredients for their products. And they have succeeded to a large extent.
Natural Resources: The 3 R philosophy is not only preached at L'Oréal but has also been practiced since 2007. Respect, Reduce, and Replace. So, systematic, sustainable packaging is designed before product designing, packaging for finished products, and during transport.     
Contribution: Our ever-evolving society faces some of the most pressing issues, such as human suffering and climate change challenges. Hence they have started The L'Oréal Fund for Nature Regeneration. Nearly 50 million investment funds will support restoration projects for degraded land, degraded marine, and forest areas. In this fund, projects like developing sustainable livelihoods and empowering the vulnerable are also included.
Indeed, the mission of providing beauty to all is fulfilled with an incredible amount of passion, performance, and style statement. It remains to be the leading cosmetic brand mainly because of the quality of its team and digital prowess.
Analysis of Vision Statement & Slogans:  
L'Oréal focuses on "driving the cosmetic industry with an inclination on sustainability." 
In 1973, a young English art director gave a catchy advertising slogan to L'Oréal, "Because I'm worth it."   
The slogan can paraphrase the feelings of any living being (human or animal). The catchy motto assisted them in achieving their goal & objectives towards their clients and the environment with the help of science. For over 40 years, L'Oréal has not tested any of its products on animals. Scientists at L'Oréal are in constant search of new non-animal methods and technologies to test its products. The brand has developed Episkin Labs in France, China, and Brazil. They use reconstructed human skin to assess how the products react to them. In addition to Episkin, they also have tools like molecular modeling, expert toxicology systems, and imaging techniques. These technologies are used by them and are shared with the government and other companies for testing purposes.
Towards mid of the 2000s, the slogan was changed to, "Because you're worth it." With an updated slogan, they had updated their technology and innovation methods as well. L'Oréal made more and more investments towards product designing, sustainable packaging, researching, and marketing the products worldwide.
By late 2009, they changed their slogan to "Because we're worth it." This change was based on motivation analysis and consumer psychology research. The vision behind this slogan was to involve customers, employees, and partnerships. To evolve in this ever-growing beauty market, collaborating with start-ups, techies, small companies based on digital beauty services is a win-win situation for both parties. The newbies in the market are benefited from the experienced operational support, and L'Oréal customers enjoy the new ideas & exclusive products. The brand, in return, gets customer satisfaction and creates a stronger bond with them.  
Hence the vision of achieving goals and objectives with a sustainable method is fulfilled at L'Oréal.
Brand and its Community: Companies are not just built by technology; they are strengthened with great minds too. If L'Oréal believes in investing in research & technology, they also believe in developing their community. At L'Oréal, employees are steadily pushed towards updating their skill set through various online/offline training programs and workshops.
The brand successfully presents a complete range of beauty products that are clinically proven; the categories are makeup, skin, hair care, hair color, and men's grooming. L'Oréal has 36 global brands and four divisions that share the same commitment to beauty. The four significant divisions are Consumer Products, L'Oréal Luxe, Professional Products, and Active cosmetics. 
Consumer Products: This division enhances the emerging trends to create relevant products for the customers and enabling them to reach all. 
L'Oréal Luxe: This portfolio includes 17 global brands that aspire to provide the best product and brand experience to the customers. 
Professional Products: It includes six global brands and three local brands that sustainably support hairdressers and the hair industry.
Active Cosmetics: Here, the mission is to provide healthy skin & hair care to the customers. The ingredients are carefully selected to preserve and strengthen people's skin.
L'Oréal understands the empowerment of knowledge, and if given a correct direction to the knowledgeable community, the success will be limitless. Research centers opened in six different countries like China, Japan, Brazil, India, the USA, and France empower the brand and its community.   
The L'Oréal Global hair research center, inaugurated in 2012 in France, is the headquarter for hair color, hair care, and hairstyling for all the international departments. Various chemists, physical-chemist, scientists, and statisticians are provided with facilities like automation, modeling, and sensory evaluation. This center alone employs nearly 500 employees.   
L'Oréal group also works towards empowering women in the field of science. Together with UNESCO-L'Oréal, established awards for women in science; they have also introduced international fellowships for young women scientists. It also organizes a global competition for students to be creative, innovative and come up with their unique business plans on varied subjects. (for eg: in 2019, Brandstorm was about sustainability)
Headquarters and other International units:
The head office of L'Oréal group is in Clichy, Hauts-de-Seine close to Paris. However, since 2016 the group is based at Levallois-Perret. Started in 1909, the L'Oréal group has expanded its corporate and research activities widely. In France alone, L'Oréal group has production plants, research and innovation centers, distribution centers, and campuses where thousands of employees work.    
Its other International units (head offices) are in;
New York, which is responsible for L'Oréal USA.
Montreal, for L'Oréal Canada
Melbourne, for L'Oréal Australia
Copenhagen, for L'Oréal Nordic
Düsseldorf, for L'Oréal Deutschland   
Although a century-old organization yet a perfect example of technology and human resource. Their core values of Integrity, Respect, Courage, and Transparency help them to act ethically. Over the years, their practice of following and adhering to the principles laid by the founder has built reputation and trust among their customers.
Frequently Asked Questions:
How many brands does L'Oréal own?
Loreal owns over 500 brands and other individual products in the cosmetic business. 
Who is CEO of L'Oréal Paris?
Jean-Paul-Agon was the CEO till 1 May 2021, and now, after his retirement, Nicolas Hieronimus has taken his place.
What does "lunch culture" mean at L'Oréal?
At L'Oréal, "lunch culture" means meeting & connecting with new people over lunch. At lunchtime, they can exchange ideas, learn about new projects, and share different aspects of the business. 
Does L'Oréal use scientific management?
L'Oréal provides training to the workers and their managers for the preparation of standardized beauty products.
How many CEOs has L'Oréal had?
L'Oréal has only had five CEOs in its 112-year history. 
L'Oréal Mission and Vision Statement Analysis- What is the purpose?