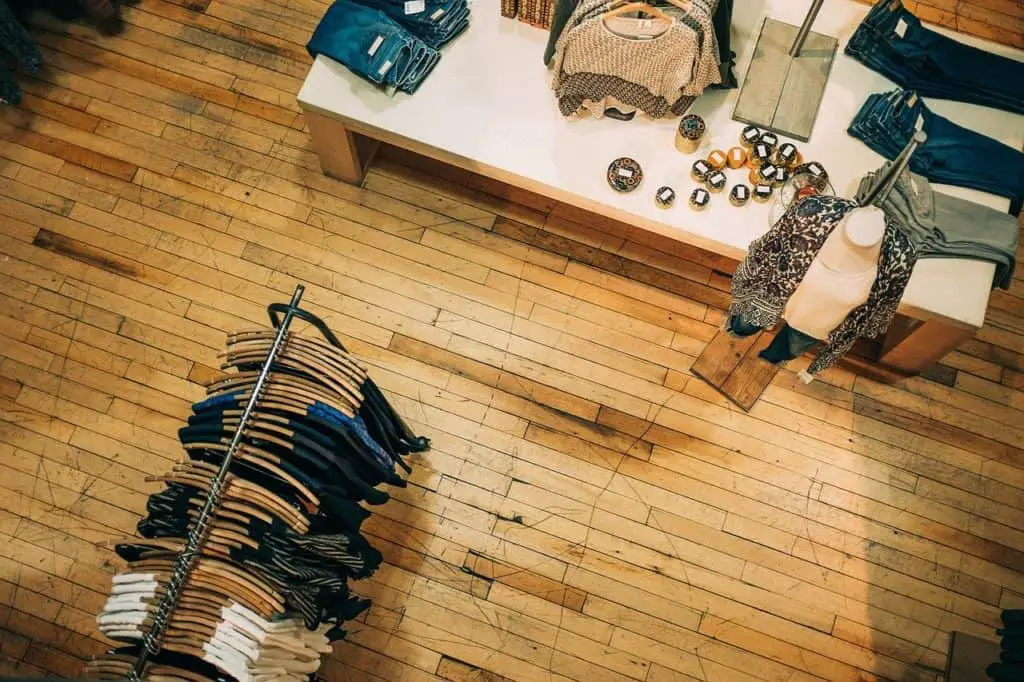 The American lifestyle retail brand was founded over a century ago in 1892 by David T. Abercrombie. After some time, a significant interest in the company was bought by a loyal customer of The Abercrombie, who was also a wealthy lawyer and real estate developer, Ezra Fitch, and the company was renamed. "Abercrombie & Fitch Co." in 1904. Started as a brand to style the elite section of society, the company later made a conscious effort to rebrand as more accessible by reducing the prices to keep up with the competition. We will discuss ABERCROMBIE & FITCH Mission Statement and Vision Analysis in this article.
The company currently operates in 854 locations and employs approximately 44,000 people under the leadership of Fran Horowitz as CEO. The headquarters of Abercrombie & Fitch is designed as a campus and called as it too is located in New Albany, Ohio, United States. The company holds its merchandise distribution centers and mock-up stores for each company's brand to determine the store layout, merchandise, and atmosphere at its campus. The company has four subsidiary concept brands that work as its divisions. These brands are:
Abercrombie Kids is a clothing brand for children ages 7-14, themed as "classic cool." It was introduced in 1998 and operated through various dedicated stores throughout America, Canada, Germany, Italy, and numerous other countries.


Hollister Co. – It is one of the top-ranking brands for teenagers and young adults globally. After Southern California, this division of Abercrombie & Fitch targets 14-18 years. Hollister Co. is known for its relatively lower pricing than its parent brand.


Gilly Hicks – The high-end brand that competes with Victoria's Secret and Aerie is a lingerie brand for 18 and/or 18+ women. After "Down Under Sydney," the division mainly operates through e-commerce stores with a few individual store locations. 


Ruehl No.925 – This subsidiary was themed after New York City's Greenwich Village. The target customers were of age 22-35 (postgrads). Ruehl was the only brand in the Abercrombie portfolio that sold black clothes. However, this division was discontinued by the parent company in 2010.


Social Tourist – This division is the latest addition to A&F Co.'s subsidiaries in 2021. It is focused on teenagers and attempts to liberate them to experiment with their style with the creative vision of social media personalities Dixie and Charli D'Amelio It encourages them to explore the duality of their personality both on social media and in real life.
Responsibility In Its Operating
Abercrombie & Fitch also participated in the world's largest corporate citizenship and sustainability initiative by United Nations Global Compact (UNGC) in 2019 to support their philanthropic, sustainability, diversity, and inclusion efforts. Their efforts to reduce environmental impact are aligned with UN Sustainable Development Goals 6, 12, 15, and 17. A&F Co.'s commitment to ensure global and labor rights and production in safe and responsible factories is aligned with UN Sustainable Development Goals 1 and 8.
Abercrombie & Fitch Mission Statement
 "We are committed to providing comfortable and long-lasting clothes that look good. At Abercrombie; Fitch, we are committed to increasing our human resource management diversity all over the organization".
Mission Statement Analysis
Comfortable And Long Lasting Clothes: Ever since its incorporation in 1892, A&F Co. has focused on creating trendy outfits for each section of its target customers and ensure to maintain the high-quality that is expected with a company of their scale and heritage. This part of their mission statement signifies their focus on customer satisfaction. They identify the needs and wants of their target customers in terms of fashion and comfort and pledge to provide them with that.


Diversity Of Human Resource Management: An essential part of their mission is to BUILD LEADERS OF INCLUSIVE CULTURE. They focus on developing leaders who will have acceptance and respect towards cultures and identities distinctive from their own. They keep in mind the cultures and feelings of the countrymen and women while making strategies during their execution in the countries where they do business. They encourage open conversations and address grief to foster an independent and safe workplace that fosters a sense of belonging.
Abercrombie & Fitch Company Vision Statement
"Become the best international brand providing fashionable and stylish clothing to youth"
Vision Statement Analysis
This statement gives the aspirational and long-term view of the company. It aims to achieve prestige and style that no other competitor can achieve. The vision statement defines the identity and purpose of the existence of Abercrombie & Fitch.
To survive in the long run and operate on a global platform, the company must return to the society that is helping it grow, especially the target customers. To do justice to their long-term vision, A&F holds various health and wellness programs, nationally and internationally, to contribute to the lives of teens and children. Apart from this:
The company also supports global organizations such as SeriousFun Children's Network through donations and volunteering. 
The A&F Challenge is an annual challenge conducted on a global level by the company at its Global Home Office campus in New Albany, Ohio. Over the years, this challenge has raised over  $20 million to give back to the communities in which A&F conducts its businesses.
The Emergency Department at Nationwide Children's Hospital, America, has been renamed as Abercrombie & Fitch Emergency Department & Trauma Center to honor the company's $10 million donation commitment.
Abercrombie & Fitch runs multiple campaigns to support and help. One of these is the Operation Warm campaign that provides new winter coats to children who need them.
Trevor Project has been hugely supported by Abercrombie & Fitch Co. since 2010. This has resulted in the national organization providing crisis intervention and prevention services to the lesbian, gay, bisexual, transgender, and questioning (LGBTQ) community. Along with its customer, the A&F Co. has managed to donate over  $1 million to fund the training of these crisis counselors and other requirements of the non-profit organization.
ABERCROMBIE & FITCH Mission Statement & Vision Analysis 2021