In today's world convenience stores have become one-stop destinations for many shoppers who are looking for fast and easy options in shopping. Having a wide range of products and services, they can meet the requirements of a wide range of people. A convenience Store or shop is a small retail business that has a wide range of products which are used every day such as fruits, groceries, drinks, beverages and other essential products. Let us know 'The Target Market Of Convenience Store & Marketing Strategy'.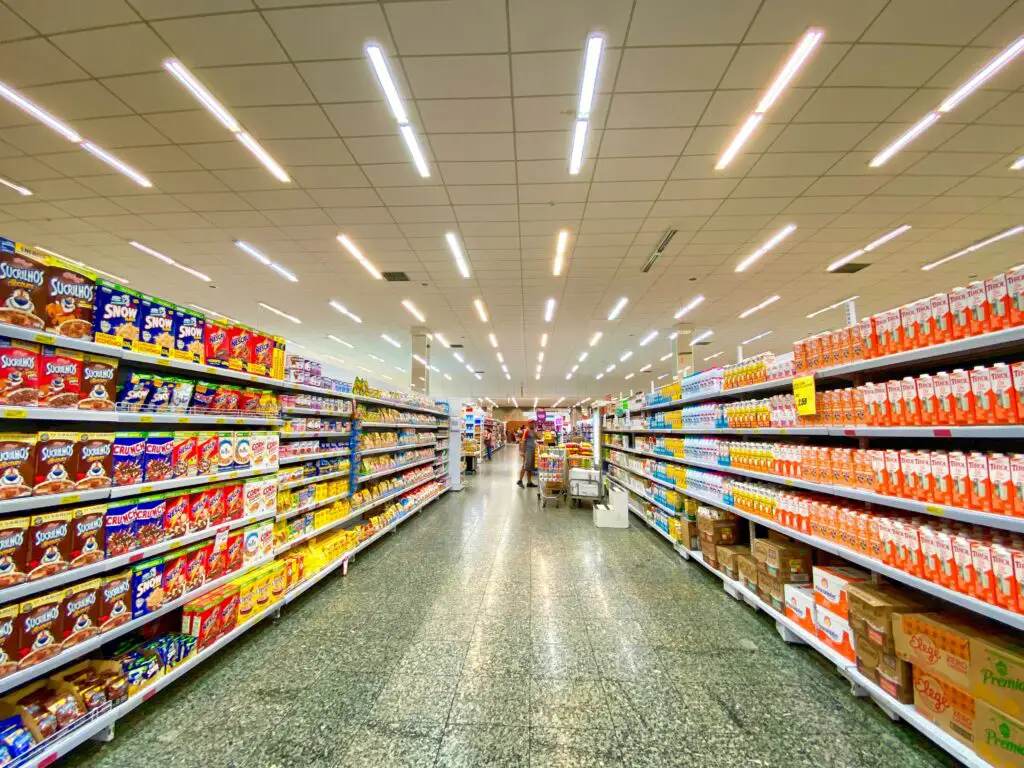 The Target Market Of Convenience Store & Marketing Strategy
Business of convenience stores is also increasing in the USA rapidly and they are catering to the demands of different groups of people every day. They are supposed to be the one-place solution for people who need their essentials daily.
In this article, we are going to talk about the target market of convenience store and their marketing strategy to grow.
The target market of Convenience stores
Convenience stores get their special name because they are a convenient place to get all things on a very suitable budget. Convenience stores in any area depend on many factors and these factors also lead to business success or failure.
There are certain segments of the market which is the target audience or market for Convenience stores to look on:
Fast and easy experience
Certain segments of the market are very busy in their life and they want easy and fast services through these types of stores. These types of people spend a lot of time In and they don't want to spend a lot of time in convenience stores.
You can cater for the demands of these types of customers by having a wide range of products available very easily for them and you are also able to serve them very quickly on their demands.
Rural area customers
In rural areas, there is no good access to grocery stores or no good place to get all the grocery items in one place. These types of people look for a place which is near to their home and all items available easily.
As a convenience store, you can reach out to these customers by offering a diverse range of products that cater for their demands. You can also target rural farmers who want a store for their supplies.
Except for shopping hours customers
One of the good things about convenience stores is that they are open 24 hours a day and people can easily buy items except during shopping hours. These types of customers include those people who work late night shifts and have unexpected demand for items.
One-stop solution for customers
One of the main benefits of convenience stores is that they are the one-stop solution for different types of things. You can become the one-stop solution for people who want everything ranging from groceries to beverages.
These types of stores save a lot of time for them and also help to get good feedback about your services.
Marketing strategy for Convenience stores
After knowing about your target market and analyzing your weak points, it is important to set your marketing strategies as soon as you start a business. Having a good marketing strategy helps you to meet your revenue targets and also helps you to grow your business.
Setting Marketing plans and strategy provides you with a platform to compare your progress of business and statistics whether you need modification or not.
Below is the marketing strategy for your bakery business:
Different discounts on products are very popular nowadays among customers. People usually prefer items which have a huge discount or any type of offer. 
Discounts and offers also attract customers towards your store and if you constantly provide good offers then, it will promote your store more rapidly than your competitors
Print marketing materials
You need to pick those marketing tools which will impact your customers more efficiently such as posters, newspaper advertising and hoardings that help you to circulate your product among valued customers.
You can print brochures and flyers which help people to know about your services and your products. If your services are good then those customers can also promote your store through word of mouth.
Nowadays online marketing techniques are more prominent than traditional marketing techniques. It will help your business to reach more customers in less time. It is also very cost-effective for a new business and it will help you to promote your products in a more specific way.
To make your convenience store more eye catchy you can also start offering breakfast or food options to our customers. You can provide common items like coffee, muffins, and pastries to customers.
If you serve your customers in this way then it will help to engage more customers in your store and with a good discount combination you can also increase your customer retention in-store. You can sell food according to the demand of people and also alert them early about this offer.
As a new business, you need to interact with your community and your customers and know about the feedback about your products. You can engage with People in your local area and can promote good things about your store.
As a new store, you have the benefit of getting more eyes on yours and you can pick your best in front of them to get more valuable customers.
Conclusion
The demand for convenience stores is increasing rapidly in the U.S. and people from every sector are referring to convenience stores rather than traditional grocery stores.
Convenience stores are the one-stop solution for people who are very busy and want everything in one place with good offers. Over the years they are meeting the demands of people and also providing good services to them.
Business of convenience stores is also increasing in the USA rapidly and they are catering to the demands of different groups of people every day.
FAQs 
What type of business is a convenience store?
Convenience stores come under the small retail business which provides everyday items like groceries, foods, beverages, ice creams and other items.
Why are convenience stores so popular?
Convenience stores are so popular due to the features that they provide fast and quick transactions in every section of customers. Convenience stores are also open 24 by 7 to meet the anytime demands of people.
How can I promote my products?
You can promote your products through word of mouth, advertisements, newspaper advertisements and by using various discounts and offers on products.
The Target Market Of Convenience Store & Marketing Strategy