Who to offer? Why offer? How to offer? Before jumping into the market, companies ask these essential questions to avoid an unnecessary hassle in the future. After segmenting the population demographically, the next step is to find potential customers to target; and then design a marketing strategy to articulate and deliver a unique selling proposition to the target market. Costco Wholesale Corporation, one of the largest retailers in the world has an eccentric business model; hence it requires mindful planning and execution of its marketing strategy to serve its target market.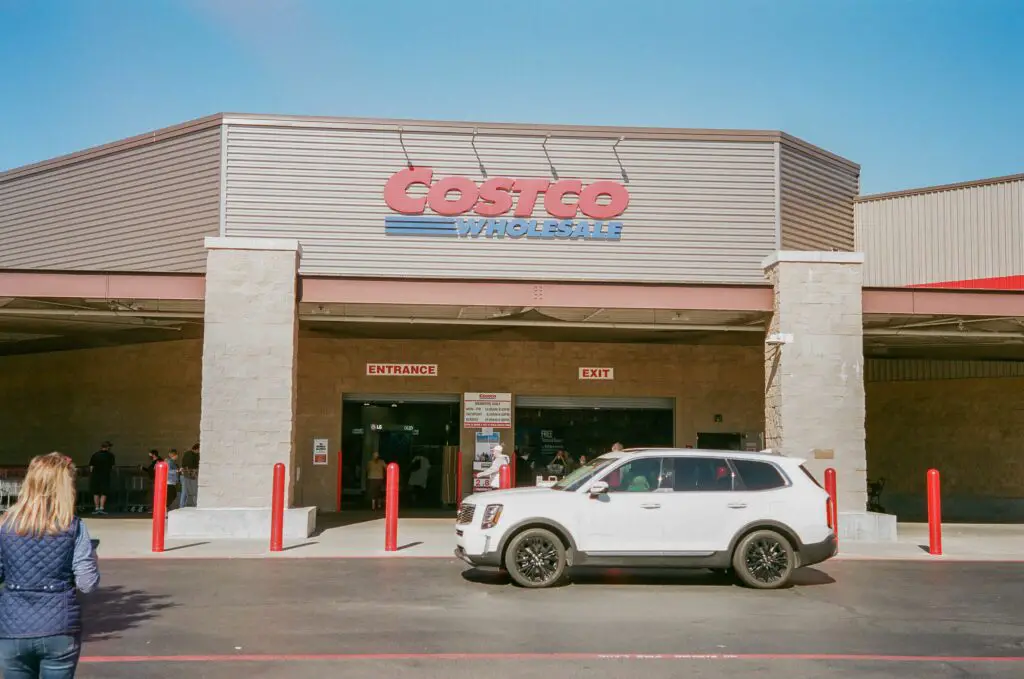 Target Market Of Costco And Marketing Strategy?
Having a presence all over the world, Costco mainly focuses on proving a great value to middle and upper-class households from its segmented population based on income. Costco Wholesale is a retail chain, yet unlike the generic retailer concept, its business model is based on getting customers to buy its membership. Let us find out how Costco communicates and delivers value to its target market.
Costco Wholesale
Having started with serving only a few small businesses and opening its first warehouse in 1983, Costco was the company that went from 0 to 3 billion dollars in sales in six years. Formerly known as Price Club, Costco's business was limited exclusively to the business members who used to buy items wholesale; but by streamlining and fine-tuning the business strategy, Jim Sinegal played a key role in making Costco a retail giant.
Costco's philosophy is to keep the costs as down as possible and pass on the benefits to the membership holders. Costco offers a wide range of supermarket products and some luxurious goods. The members get some exclusive benefits of deep discounts, auto programs, identity protection, rentals, travel, and insurance aids.
Costco has more than 800 warehouses across the countries like the United States, China, Japan, Sweden, Australia, France, Spain, etc. This retail chain has over 120 million members and employs over 300,000 people worldwide. As of January 2023, Costco's valued net worth is 202.59 billion dollars.
The Costco Mantra
Costco believes that having millions of loyal customers is based on these three values:
Commitment to Quality
Entrepreneurial spirit
Employee focus
The Targeted Market
Costco operates in the market of consumer goods which are needed in day-to-day life. The basic concept behind Costco Wholesale is supermarket retailer; in this kind of segment, the purchase decision maker and direct customers are mainly adults, above the age of 21 irrespective of the end consumer.
Costco offers fairly discounted prices, hence it serves the middle-class section, yet its revenue model is based on a loyalty membership program that mostly caters to the middle as well as high-income earners. The exclusivity of its membership program tends to attract more affluent buyers.
Apart from retail shoppers, small businesses are also a part of Costco's target market for providing regular supplies at lower prices.
Marketing Strategy
A wide selection of products with great quality at a discounted rate is the main selling point of Costco. A regular Costco warehouse carries around 4000 stock-keeping units as compared to 30,000 in most of the other supermarkets. This suggests how it focuses on carefully choosing quality products.
The core positioning of Costco is based on its pricing. Discounted price is the major attraction in the consumer goods market. Though it is known as a retail chain, its loyalty program encourages bulk buying which helps to cut costs and maintain a higher profit margin. The company is also known for providing additional benefits like free samples of edible products, a food court with lower prices, and cheap gasoline.
To motivate customers to buy the membership, Costco offers exclusive perks like an annual 2% reward up to $1000 on qualified Costco, Costco.com, and Costco travel purchases; Costco services like auto & home insurance, Costco auto program, bottled water delivery, pet insurance and, payment processing; Costco Connections – a magazine; and other benefits.
The Marketing Mix
These 4Ps are an essential part of Costco's marketing strategy. Offering various categories of products at a discounted rate calls for different promotion strategies. Since the company focuses on providing great quality products; despite having wide-ranging product categories, the line depth is limited. To offer discounted rates, Costco keeps its marketing and promotion cost low. It also used non-rounded prices like 2.99. They also have weekly Costco haul where the clothes are available at a very cheap rate. Yet its main source of revenue remains the membership fees from loyal customers. Keeping the budget low, it follows traditional promotional strategies, mainly direct and personal marketing. In addition to the stores, Costco also has an online presence to make purchasing convenient.
Costco, a company that is present in several countries and has retained millions of loyal customers has keenly picked out its target market and tailored its marketing strategy around it. Though it has adapted to the new-age digitalized world of business; the old ways of giving personal attention and freebies to the customers work out the best for Costco.
Target Market Of Costco And Marketing Strategy?