The digital world has introduced so many ways by which a person can earn a living for themselves, e-media being one of the largest. Today, one can earn good money off blogs, vlogs, websites, apps, programs, and software and make money off social media platforms. This has opened up a diversity of avenues that anyone can capitalize on to their advantage and make a living for themselves. let us know Social Media Job Titles.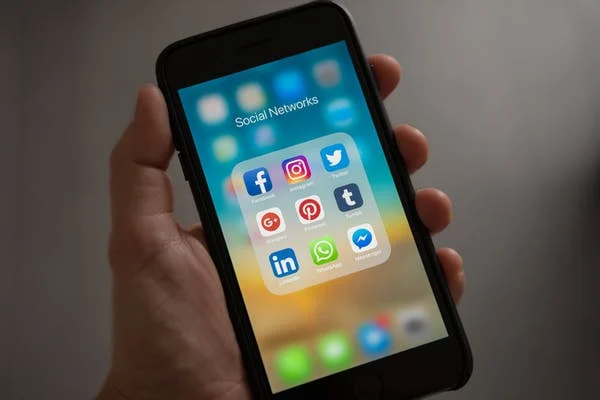 Social media jobs differ in operation. They vary from Social Media Specialist to Social Media Intern to Social Media Community Manager to Social Media Coordinator to Social Media Content Strategist to Social Media Copywriter to Social Media Blogger to Social Media Marketing Associate and many more. This article will give a brief discourse on each of the social media job titles mentioned to help you understand them better.
What is a Social Media Job?
Social media jobs are money earning opportunities available or offered on/by social media platforms. The job requirements or descriptions for social media jobs vary from one job to the other, the most popular being to pool many engagements and reactions with several informative or entertaining posts/contents on your page, feed, or account with the social media platform. Social media jobs go beyond just that. Some duties required by various social media jobs include:
1. Utilizing social media instruments/mechanisms to manage many sites;
2. Updating various social media sites;
3. Replying to social media discussions, posts, and comments;
4. Searching online for business mentions and client responses;
5. Writing blogs, articles, and posts for your page or other people's social media pages;
6. Administrating over movements and competitions that promote your business;
7. Utilizing web tracking devices to track the significance of your campaigns;
8. Facilitating  social media usage within your business;
9. Creating methods/schemes to expand your audience; and many more
List of Social Media Job titles
1. Social Media Intern
A Social Media Intern is more or less an apprentice to a full-time professional social media worker. They work under the professional and assist them with their social media duties, such as helping to organize marketing initiatives, assisting in making schedules for social media programs and campaigns, helping to follow up on campaigns analysis, and assisting in the selection of platforms for social media posts and composing captions for such posts. Social media interns also study vital social media algorithms and concepts and research trends to provide their company with recent and updated innovations.
On average, a Social Media Intern earns about $16 – $17 per hour.
2. Marketing Associate
Marketing Associates' job requirements are planning and executing marketing schemes and programs for brands, ensuring that the marketing division of their brands works productively, discovering new marketing opportunities through researching target industries and finding new methods of making leads and increasing sales, examining client behavior and information via scrutinizing web traffic, and other scales. A marketing associate must have a keen attention to detail skills to help their employers find the best marketing opportunities.
A Marketing Associate earns about $17 – $18 per hour on average.
3. Social Media Community Manager
The duties of a Social Media Community are to grow their company's social media presence, pilot their company's brand on social media and provide areas for development, make sure that clients are satisfied with what their company's brand offers, to execute media campaigns that will boost their brand's recognition, and to respond to the questions and concerns of clients on social media concerning their company's brand.
A Social Media Community manager earns about $18.5 per hour.
4. Social Media Coordinator
The job descriptions of a Social Media Coordinator are making sure that their company's social media campaigns functions perfectly, managing the social media presence of their company, investigating current marketing trends, partnering with social media content writers, content creators, and community managers to create a strong brand for their company, selecting company's projects to publicize on company's social media pages, and teaming up with company's customers and finance committees to deliberate on budget allocations.
A Social Media Coordinator earns about $18 – $19 per hour on average.
5. Social media specialist
The duties of a Social Media Specialist include creating and posting content on various social media platforms, building a large audience to increase their company's reach, monitoring campaigns to identify successful ones, staying updated on current trends, writing and scheduling posts on social media to advertise their company across various platforms, and promoting a good brand appearance for their company.
On average, a Social Media Specialist earns about $19 per hour.
6. Blogger
Bloggers usually specialize in a particular field or industry and create content based on the interest of their audience or consumers. The requirements from a Social Media Blogger include writing posts, otherwise called content, that they can post or share on social media platforms and websites, examining, creating and proferring post suggestions to their employers, writing, editing, and publicizing content on the social media platforms and websites of their company, and more.
On average, a Blogger earns about $23 per hour.
7. Copywriter
The job description of a Social Media Copywriter is creating content for their employer's social media platforms and websites, creating and executing content schemes according to their need of their employers, analyzing metrics to identify which types of content consumers engage in, and adjusting their strategy to consider these metrics.
On average, Copywriters earn about $49,500 per year.
8. Content Strategist
A Content strategist Creates content schemes depending on the company's goals and the consumer's demands. They plan their employer's brand policy and decide which content of the brand to share on social media platforms of their company. They analyze market trends and work hand in hand with copywriters to schedule what types of content to make.
On average, Content Strategists earn about $61,000 per year.
The list above of social media job titles is not the limit to social media jobs available, but it's just a few among many.
Conclusion
As the world keeps changing every second of every day, social media becomes more and more a part of our everyday lives. Companies now seek a solid appearance on such platforms to promote their brand recognition worldwide, requiring social media specialists and professionals to handle such responsibility for them. Such demands have created an entirely new career path in the social world in which people can choose to venture in to make a daily living for themselves.
Frequently Asked Questions
1. Which Social Media Platform is the Best for Jobs?
It is safe to say that the social media platform specifically designed for jobs and businesses should be the best social media platform for jobs. LinkedIn is popularly known as the best social media platform for job seekers and career builders to start, promote, and advance such endeavors.
2. Can Social Media Marketing be Regarded as a Good Job?
Social media marketing is a good job or career to do or venture into. It is one of the quickest-advancing careers worldwide due to many companies and businesses seeking to increase their social media recognition and presence. The job comes with high demands and a paycheck match.
Social Media Job Titles-Know More