In picking a career there are lots of considerations to make as each career often has different branches of jobs one could select from as they are not just restricted to what they are called and a very good example is risk management under which there are many jobs to select from in various industries depending on which you find suitable. let us know Risk Management Job Titles.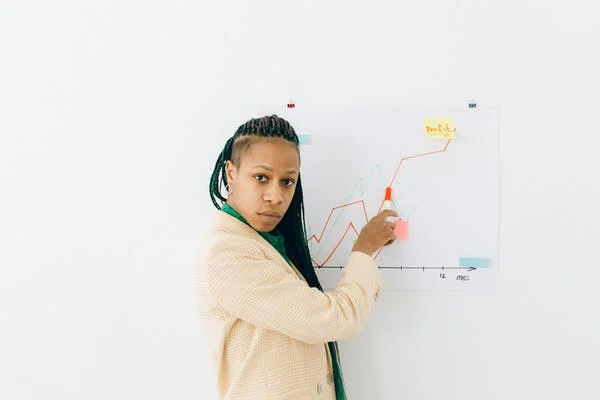 There are 3 major job titles in risk management namely: market risk analyst, credit risk analyst and operations risk analyst all of which we shall examine indepthly in this article. Risk management has to do majorly with the identification of existing and potential internal or external risk which might affect an organization negatively, then figuring out potential solutions to overcome these risks. Risk is present in every organization and if left unmanaged, they can become very expensive to handle or even curb, especially when the public is involved, as they are not always easy to manage or control. Risk management is a very thriving profession in the business and finance world as every organization seeks to ensure they are making the right choices and avoiding as much risk as possible in order to avoid loss. Depending on the organization the duties of a risk manager may differ as they serve a different purpose in different organizations but irrespective of this their duties revolve around the management of risks and this risk may differ depending on the organization an example is a risk analyst in an insurance company and a risk analyst in a food chain industry while a risk analyst at an insurance company is concerned about risk involving investment and returns a risk analyst in a food chain will majorly focus on consumers.
The following will be discussed in this article:
Major risk management job titles
Risk management job requirement
Impotence of risk management to organizations 
Major Risk Management Job Titles
There are 3 major risk management job titles 
Market risk analyst: a market risk analyst is an individual who works in a financial institution and helps identify as well as address market risk, follow market trends and stock market movements.They write clear reports with suggestions to assist decision-makers. Market risk refers to the likelihood of losses caused by external variables outside the control of businesses. It's also known as a systemic risk, and it can't be avoided by diversifying your portfolio. Various Value at Risk [VAR] and stress testing methodologies are mostly used to assess risk. 
Credit risk analyst: these individuals mostly work with loan companies or insurance companies, they look at the risk that might be involved in giving out loans, property purchase and investment. They look into individuals or companies who approach the organization to determine if they are worthy investments and the certainty of them being able to get returns on investment, keeping in mind that not all investments are excellent investments. Credit risk analysts play a critical role in a variety of enterprises, including insurance firms, building societies, and banks. An analyst's analysis can determine whether a person qualifies for a loan, as well as the terms and circumstances of that loan.
Operations risk analyst: this as to do with managing risk pertaining to the internal operations of an organization. An operational risk analyst is charged with looking into how a company or organization is run, ensuring that there is as little risk as possible in the organization to avoid risk resulting in the loss of money, personnel, and even safety.
There are other job titles associated with risk management and they are:
Environmental compliance analyst 
Risk and complaisance investigator
Regulatory affairs manager 
Model risk specialist 
Compliance consultant 
Irrespective of the title all risk analysts have something in common and that is managing and preventing risks.
Risk Management Job Requirement 
There are some requirements which are an individual needs to meet or have before being employed as a risk analyst and they are:
Bachelor's degree: to become a risk analyst, a minimum of bachelor's degree is required in:
Accounting 
Economics
Risk management 
Statistics 
Law
Finance
Insurance 
Mathematics
The following courses will give the foundation needed to tackle risk management issues.
Experience: this could be in the form of internship or full-time employment which was done in a finance or insurance setting.
Certification: employers may require a certification pertaining to risk management as proof of qualification and some of these certificates are issued by the following institutions, which are internationally recognized:
Institute of Risk management (IRM)
Chartered financial analyst (CFA)
Global Association of Risk Professionals (GARP)
Chartered insurance institute (CII)
There are exams which must be passed before gaining any of the certificates and each institute has their own requirements. Having certification is a professional advantage that sets you apart from the crowd.
Relevant skills: to become a risk analyst, the following skills are required:
Financial knowledge 
Problem solving 
Communication 
Critical thinking 
Technological skills
The skills are needed as they will help risk analysts tackle problems in the field.
Conclusion
Risk management is important to organizations because no organization can exist without encountering risks and these risks might damage the organization's finances, image and public. Risk management gives organizations the ability to avoid these risks by helping to identify risk, assess risk, respond to the risk and create preventive majors to ensure that similar risks do not occur again.
Risk management is also important in ensuring planning goes smoothly, removing all forms of uncertainty and loopholes that might affect the plan as there is no full proof plan without proper analysis.
Frequently Asked Questions 
How much does risk management jobs pay? The salary of a risk management personnel per annum is between $104, 987- $128,000. The salary may differ based on qualification or company.
Is there a risk management career in banking? Yes, there are risk management career opportunities in banks and other financial institutions.
Who is an insurance risk analyst? This is an individual who works in the risk management department of an insurance company, identifying and managing potential or existing risks.
Do you require a license to practice risk management? Yes, in some states and countries, a license is required to practice risk management.
Risk Management Job Titles-Know More