Behind every successful organization, there is a professional and productive team, strategy, and structure that plays a key role in the organization's success. Korn Ferry is one company with many accomplished professionals such as productive strategists and structural facilities that equips an organization with the relevant tools such as skillsets, development and management strategies, and consultancy services. At Korn Ferry, employees educate, develop, manage and shape their clients' growing businesses into marketable and competitive standards.let's know Korn Ferry Job Titles.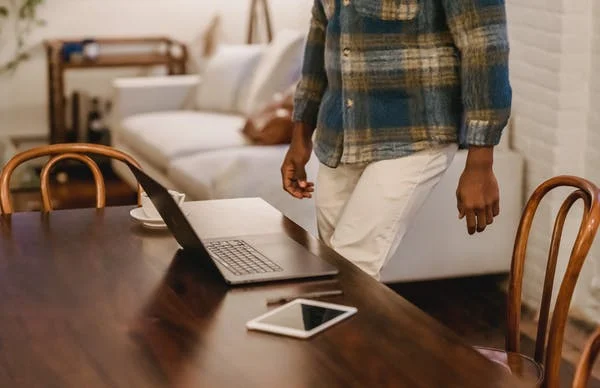 Korn Ferry Job Titles and Specification
Who are those capable of running a consultancy firm?
Every management advisory firm requires a certain workforce of various fields that are capable of utilizing resources to achieve optimal and standard goals of the organization at large. These personnel has various responsibilities, and they can be grouped into the following:
(1) Consultants
(2) Managers
(3) Human Resource Managers
(4) Information Technologist Specialists
(5) Legal Advisors
(6) Strategists/ Analysts.
Key Responsibilities and Various Specifications
1. Consultants: They conduct inquiries, examinations, and interviews and recount their findings to the management board of the organization. Through his analysis, he detects potential challenges and seeks a means to resolve them. He organizes staff assemblies and briefs his colleagues through virtual, oral, and written presentations. This personnel has the general task of improving a company's overall performance by adding value and creating solutions to possible challenges that may be encountered during operation. There are various fields of consultancy with their specific roles and at Korn Ferry they include:
Finance Consultant
(i) Analyzes the financial state of a company.
(ii) Maintains a firm's financial status by critically analyzing monetary assets, loans, investment plans, revenue, stocks, and tax
(iii) Develops efficient fiscal policies.
(iv) Analyzing financial risks and profitable ventures.
Environmental Consultant
(i) Carry out field research, evaluate, and gather information on environmental conditions to determine possible environmental threats surrounding business premises.
(ii) Advise the management on the necessary steps to take to avoid an imminent environmental hazard.
(iii) Educate and train employees and clients on environmental safety and precautionary measures to avert disaster.
Healthcare Consultant
(i) Research and evaluate health-related factors such as ill-health, medications, and regulatory matters that aid a client's safety.
(ii) Educate clients on the importance of health assessment to ensure individual safety and prevent sudden illness or breakdown.
Risk-control Consultant
(i) They implore their professionalism in numeracy, commercialization, and finances to reduce or terminate potential risk during operation.
(ii) They help clients know how to manage risks during operations
.
Marketing Consultant
(i) They do field research to determine the most demanded products in the market, identify setbacks in current products, suggest ways of improvement, and organize exceptional advertisement campaigns.
(ii) Train and educate the marketing team on the best marketing strategy.
Organizational Development Consultant
(i) Gather feedback data from consumers
(ii) Determine the satisfaction ratio of consumers and identify room for improvement.
(iii) Strategically plans on how to achieve the client's visionary goals by developing effective solutions.
2. Managers: they are a very crucial part of the firm as the overall strategies, downfall, or success of the organization is directly anchored on them. They are responsible for making decisions that could either make or mar the reputation of the firm. They oversee the financial, operational, and marketing activities of the company. They could be categorized into;
(i) Strategize, organize and oversee the project till its completion stage.
(ii) Ensures the utilization of adequate time management, precision, and funding of every project.
(i) Collects and assesses financial results of the firm.
(ii) Interviews employees and contributes to employment.
(iii) Decides on business strategy to be adopted for profitability.
3. Human Resource Management: they have the responsibility of developing a plan and overseeing the recruitment process of new employees into the organization, in charge of managerial activities of the organization, and developing staff remuneration and incentives, which includes salaries, allowances, and bonus rewards. Human Resource Management also trains and develops employees, evaluates employees' performance, and also enforces disciplinary actions when necessary. Example is a
Human Capital Manager, who utilizes efficient employees by rewarding, training, and developing them to prepare for better performance at higher levels to achieve organizational goals.
4. Information Technology Specialist:  He is responsible for the daily setup, high and sound performance, development of new systems or programs, debugging, and troubleshooting of computer software and hardware as well. He tests runs, diagnoses system errors, and clears error codes as well to enable smooth functioning. Various Information Technology specialty includes:
(i) Curates algorithms for clients.
(ii) Eliminates malfunctioning software components or error codes in an already existent software.
Field Technical Specialist
(i) Run tests to identify error codes on on-site technical equipment, repair and maintain vast types of equipment and ensure their proper functionality.
(ii) Installs equipment and on-site machinery.
(iii) Troubleshooting scientific errors encountered.
5. Strategist/ Analyst: This person has the responsibility of critical thinking, evaluating, and suggesting plans or strategies that will foster business growth and development and set the company's standards above its equals. He also formulates plans aimed at achieving organizational goals, implementing these formulas, and assessing the strategy. Various analytics are required to improve an organization's status, and they include:
(i) Creates and manages financial details and documents.
(ii) Analyze and provide a financial solution.
(i) Does research and analyze possible resolve to potential business issues.
(ii) Scales up a firm's performance and helps improve its business standards.
(i) Analyzes a company's operational procedures, workforce, and workflow.
(ii) Seeks the best operational equipment to facilitate an organization's productivity.
6. Legal Advisors: revise and outline agreements/ bindings between clients or companies. They interpret the law and advise on appropriate legal action to be taken and also draft legal paperwork. They could be classified into:
(i) Files and arranges legal papers for his client.
(ii) Prepares binding documents for two companies that are to be merged.
(i) Represents a client in court on legal matters.
(ii) Prepares and analyses legal documents and other paperwork.
Skills and Qualifications For Each Job Description
Have you ever asked what it takes to work in a consulting firm? These are for you.
1. Consultant:
Qualification: Bachelor's degree in management, business, statistics, economics, or its related field
Skills: Analytical, critical thinking, problem-solving, innovation, interpersonal, good communication skills, and ability to work as a team.
2. Managerial Position
Qualification: Bachelor's degree in business, economics, and management discipline or related fields.
Skills: Knowledge of the industry, leadership and mentorship skills, time management, problem-solving, decisive ability, good communication, and ability to work under pressure.
3. Human Resource Manager
Qualification: Bachelor's degree in business, economics, and management discipline or related fields.
Skills: Human resource management, knowledge of the industry, leadership and mentorship skills, time management, precision, problem-solving, decision-making ability, good communication, and ability to work under pressure.
4. Information Technology Specialist
Qualification: From a high school qualification, depending on the exact role you want to work in.
Skills: Software and hardware knowledge, attention to detail, active listening, technical, organizational, problem-solving, time management, and critical thinking skills.
5. Legal Advisor
Qualification: Bachelor's degree in law
Skills: Experience in the legal field, expression, communication, attention to a detailed ordeal, administrative skills, good teamwork, research, and analytical skills.
Conclusion: In setting up and running a multinational consulting firm such as Korn Ferry for success, the above listed professionals play these roles to add value to the firm. 
Korn Ferry Job Titles-Know More