Introduction
We've all fantasized about our ideal country; of course, we must love our home country, but imagination can run wild! What if we wish to start working there? We must be aware of different Job titles in Korea.Let us now about Korean job titles in this article.Here are the job titles of korean.If you want to know about Korean job titles, then this article is for you.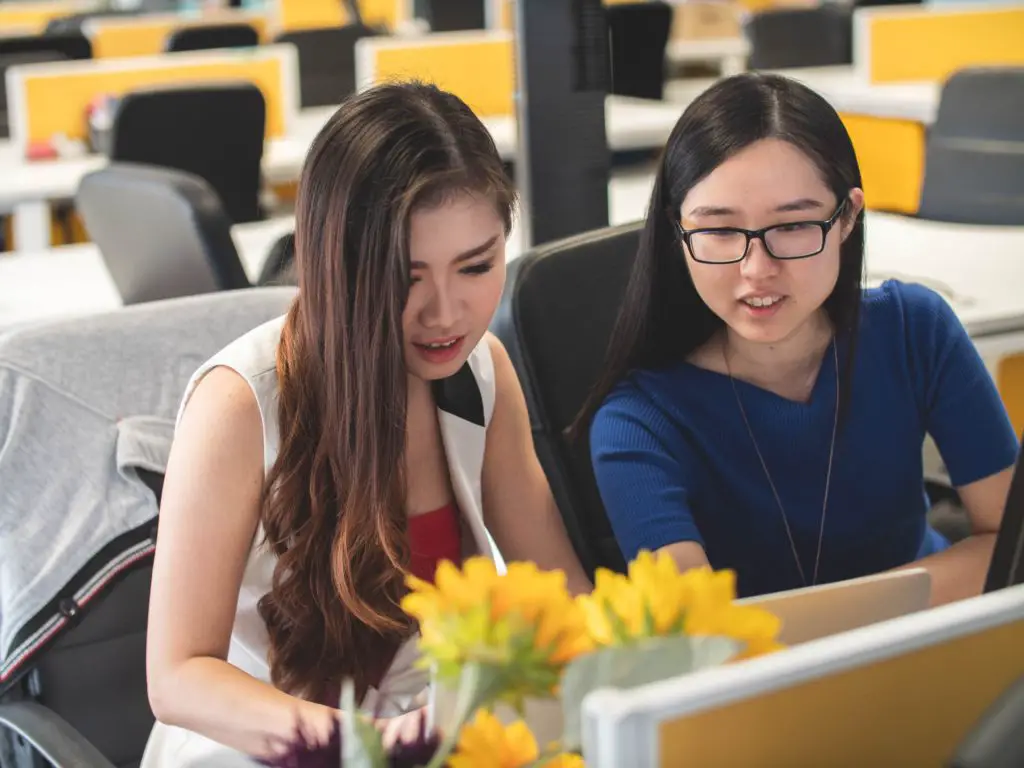 Such suggestions for South Korea will be discussed! So, if this is your dream country, be sure to stick around and read on!
Korean job titles
Some of the typical job titles in the USA include Cashier, Janitor, Bartender, etc. The Korean Job title hierarchy is different from that in the USA. Many of these job titles will be further discussed in this article.
Everything, including how you dress and even write emails, is influenced by your job title.
Chairman or CEO
In a Korean corporation, the Chairman or CEO holds the highest position. Because they are in charge of defining the company vision, he or she rarely appears in front of employees. Instead, they are the company's principal decision-makers and financial shareholders.
In Hangeul, which is the traditional Korean language, A CEO or a Chairman is referred to as Hwe-Jang.
Due to the increase in the Korean craze worldwide in the past few years, many Korean Jobs have seen a sudden surge of foreigners interested in different job titles. A Chairman is one of them. 
Some of the K dramas which focus on their main character as a Chairman of a big company are given below:-
Strong Woman Do Bong Soon
She Was Pretty
Master's Sun
Introverted Boss
Cheongdamdong Alice
Hotel King
Lie to Me
Business Proposal
What's wrong with Secretary Kim?
Cunning Single Lady
Oh My Ghostess
Suspicious Partner
W (Two Worlds)
The Heirs
The Legend of the blue sea
Goblin
Kill me, Heal me
Secret Garden
It's doubtful that you'll ever meet the CEO unless you work for a tiny Korean company or have a high social profile in Korea. Chief executives of medium-sized organizations, on the other hand, are more likely to attend key company activities and events.
Representative / Head
It is a comparable position to Hwe-Jang. The key distinction is the Korean pronunciation of each title. While Hwe-Jang brings up images of an elderly guy like Mr. Burns, Dae-Pyo appears to Koreans to be considerably younger. It's essentially the CEO function for smaller businesses such as start-ups. Most CEOs are referred to as "Dae-Pyo-nim" in Korean dramas. In Hangeul, the traditional Korean language, A Representative or ahead, is referred to as Dae-Pyo.
If you are an American looking for a high job title in Korea, The representative or a head position is more likely to be an approachable job title unless you are a wealthy chaebol.
President / COO
The Hwe-Jang's right-hand man is the President or COO. He or she is in charge of a specific business segment inside the corporation and establishes broad growth objectives. Anyone who starts a business is also known as "Sa-Jang." Restaurant and retail owners are included.
Some of the K dramas which focus on their main character as a President of a restaurant are given below:-
Oh My Ghostess
Feast of the Gods
I Order You
Eccentric! Chef Moon
Wok of Love
Let's Eat
Let's Eat 2
Let's Eat 3
Birth of a Beauty
My Lovely Kim Sam Soon
Late Night Dinner
Pasta
Baker King Kim Tak Gu
Chocolate
Itaewon Class
Vice President
Sang-moo refers to senior directors who are department heads but have greater experience than Ee-sa (Director). In K dramas, this Sangmoo position can be explained better by the summary of the shy boss k drama, in which the main character was the sang moo and was entitled to all the work, whereas the credit went to someone else.
Director
A Korean company's director is regarded as the younger department head. This person determines and implements crucial departmental decisions. It can also have an impact on the department's importance. Smaller or less important departments are usually headed by an "Eesa" rather than a "SangMoo."
Department Head
This position is perplexing since it applies to persons who are department heads but lack the necessary seniority to be a company director. However, this title is also offered to people in charge of operations — those in charge of manufacturing or the entire factory (think blue-collar workers) are sometimes given this position because they lack the requirements to become a business director.
In Hangeul, a traditional Korean language, A Department Head is referred to as SooSeok BooJang.
Team Leader / Head Manager / Senior Manager
The following are the titles with which most of us will interact daily. BooJang (also known as Team-Jangnim) is a department's team supervisor. For example, the sales and accounting teams.
In Hangeul, which is the traditional Korean language, A Head Manager is referred to as BooJang.
Deputy Team Leader
This title is for people who are slightly below BooJang status but are assigned similar responsibilities to team leaders. Their appellation comes from the fact that they are just somewhat junior to a BooJang.
In Hangeul, which is the traditional Korean language, A Deputy Team Leader is called ChaJag.
Assistant Manager
This title is given to employees with roughly four years of experience, and it is perhaps the worst position in terms of hierarchy because you are not at the bottom of the food chain. Still, you do not have any power and do not receive the same level of direction as a Sawon (see below). Typically, each team has two or more DaeRi responsible for fundamental job functions and collaborating with Salons.
In Hangeul, the traditional Korean language, An Assistant Manager is referred to as Daeri.
Regular Staff
It's a recent graduate who has been with the organization for over a year. Each team usually has one player.
In Hangeul, a traditional Korean language, A Regular staff member is referred to as Sawon.
New Graduate Employee
First-year rookies best summarise it! Thousands of graduates are hired by firms like Samsung during each recruiting season.
In Hangeul, the traditional Korean language, A New Employee is referred to as Sawon.
Conclusion
These Job titles include the basic corporation hierarchy in Korea. For Americans who wish to start working in a Korean environment, it's best suited that they go through this information before doing major steps.
Other than these Job titles, other professions like Prosecutor, Defence Lawyer, Doctor, journalist, etc.
Korean Job Titles – Know More