In a simple sentence, a baker is a person who bakes cakes and loaves of bread, and a bakery is a place where a baker bakes cake and bread. Simply a bread or cake factory. Let us see shift hours of Bakery.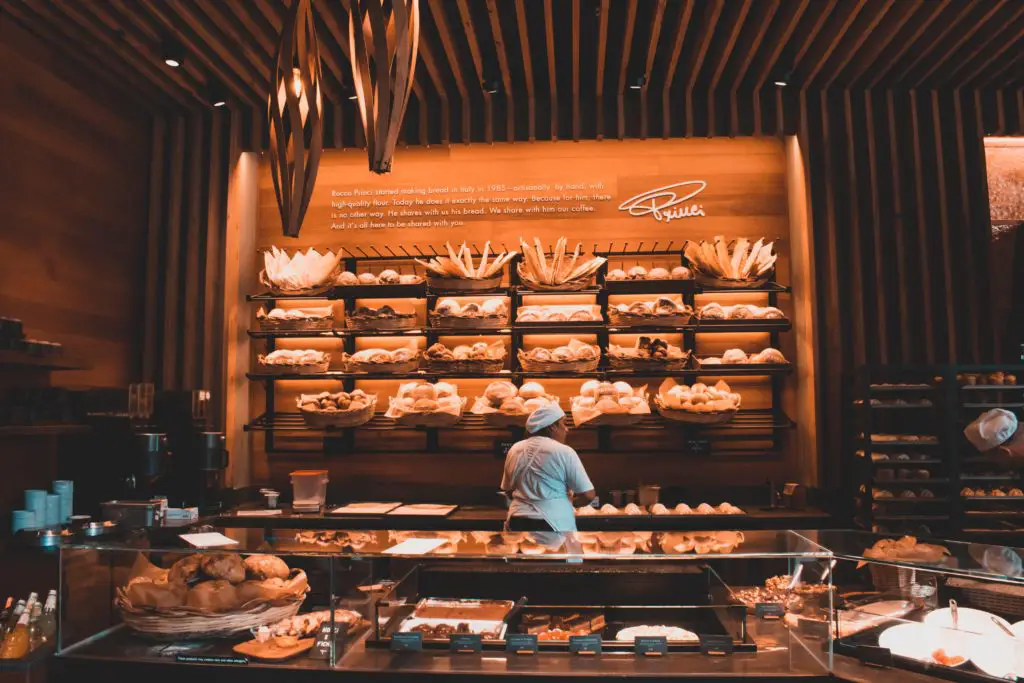 How to become a baker?
Don't worry. Nothing can stop you to, be a baker, not even a degree. Yes, you don't need any extra degree to be a baker. You can start whenever you feel you are ready to do this.
Do you ever fascinate what happens in a bakery?
As we all know, in the bakery shop a baker bakes cakes, pastries, cookies, slices of bread, and many more. After baking all of these, they send them to the cake shop's shopkeepers/cake sellers. The bakers usually know how many items/products they need to bake, so they bake these items/ products based on the customer's needs. After completing the next day's order, they again start baking for another day's schedule. So you can see they work so hard to make everyone happy. They also take orders to bake special cakes for special occasions like birthdays, marriage anniversaries, newborn babies, receptions, and many more. They bake different kinds of bread and so many types of bread cakes. They used to focus on bread maximum.
Now we will focus on bakery shift hours:-
When do they bake, and what exactly are their shift hours at the bakery?
It depends on a few shiftings/changes. First, some workers need to be there during the standard hours to run the front of the house like taking orders, cashiering, helping customers.
It depends a lot on what the baker bakes in the bakery. Cake bakeries can operate at relatively common hours. To bake fresh cupcakes and muffins, they may start earlier, from 6:00 am to 7:00 am probably. Hence when they open a cake shop, the products will be up to date to serve customers. But in maximum cases, cakes are prepared in advance and preserved in the fridge until needed. Bakers who bake special cakes for weddings, birthdays, and many more often have to work extra hours on the weekends and holidays. There are bread bakeries that are different. As an example, Artisan bread bakeries are uncommon. Maximum customers want a freshly baked cake. In a bakery, there were ways to shift workaround. Hence, there were variations in hours here too. They have to bake fresh cakes each morning. Here everyone works as per their schedule like- who will make the dough gluten, divide or shape them, bake them in a proper systematic way and within a time limit, decorating them. As an example, suppose there are four bakers on weekdays.
 One baker starts mixing bread dough approximately at 2:00 am, or earlier sometimes if needed.
 The second baker comes at 4:00 am to start dividing and shaping bread.
 The third baker comes at 5:30 am to bake all of the pies and pastries for the first customers at 8:00 am. Generally, when cake shops open. 
Finally, to complete the unfinished work, the fourth baker comes at 6:30 am to help finish the bread, cookies, pies. Then starts baking the next day's bread. 
These midnight and early morning hours are not for everyone. Some bakers enjoy them. On the plus side, it can be nice to work alone or with another person, when you can start the stereo/enjoy peace. Unable to concentrate on your work and cruise through the hours creating without interruption/ chatter can be very pleasant!
Also, these types of bakeries are small and mid-size. More industrial, mechanized bakeries can be factories with three eight-hour shifts through the day.
Frequently asked Questions (FAQ):-
1) How many hours per week do bakers work?
Ans:- The time is not compulsory. It varies for different bakeries. Usually 8hrs per week they work, 9-10hrs if required.
2) What is mandatory in working that we must know about the bakery?
Ans:- In a bakery few things are mandatory like- every day the working hour might not be the same it may change, during holidays also you cannot enjoy it will not your relaxing time, to see smiles on your customer's face you have to work on their favorite pastries/muffins, but one thing is significant that you will learn and experience many skills, the time you will spend in a bakery will be a memorable one for sure.
3) Is being a baker will be stressful?
Ans:- To be honest, yes. Here you have to work a lot without wasting any time, most of the work time will be at midnight. But one thing I must say is that the beginning may be stressful, in the end, it will become your memorable journey.
4) What are the negative and positive points about being a baker in the bakery?
Ans:- Negative point here is that all night you have to work, sleeping problems will be there, and the positive here point is that you will experience a lot of things, there will be no barriers, you don't have to earn a degree to be a baker.
Bakery Shift Hours – Know More