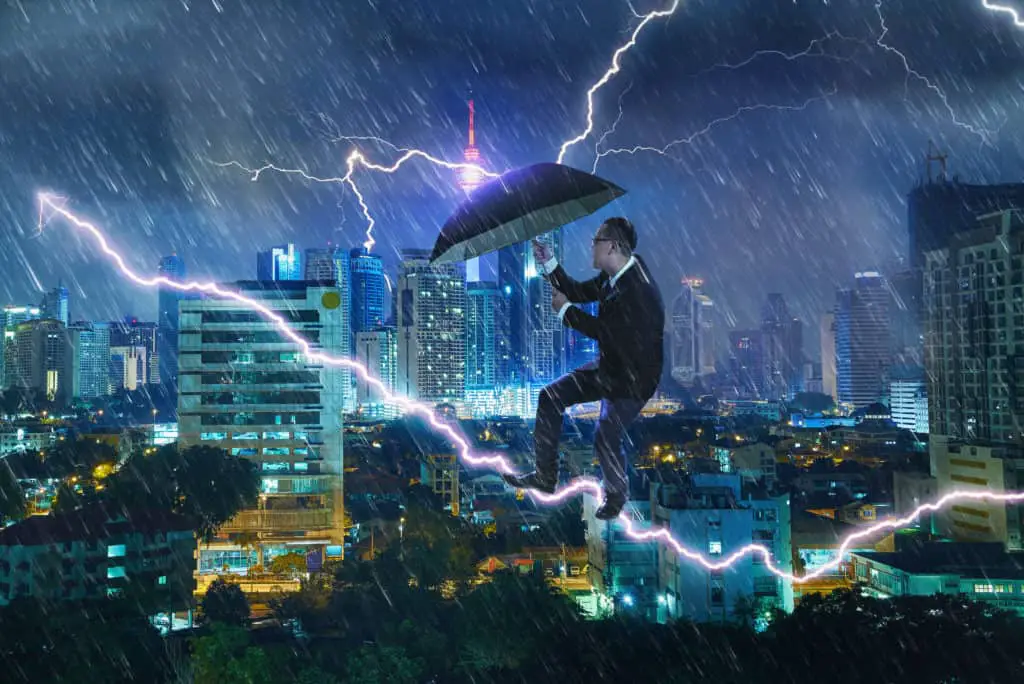 As someone new at job searching, there are numerous difficulties that one will face trying to select the most suitable job for them. However, things may not always go the way they want which is why this article talks about tips to help you overcome some challenges you may face while searching for a job.
If you're a recent graduate, looking for a career change, or otherwise deficient in experience, you may be faced with the following dilemma: How can I acquire a job that demands experience to gain more experience? The solution rests in creatively presenting your background in light of what you have to give and locating and contacting firms interested.
Challenges While Searching For Jobs And How To Overcome Them
Challenge 1: You have no idea whether occupations are appropriate for your degree.
How to get around it: Is it possible that there are no ideal matches for your major? Then it's time to schedule some appointments with folks who can assist you connect your degree to a career you'll enjoy.
Challenge 2: You have no previous work experience.
How to get around it: So you've decided on a job—or a few jobs—where you could picture yourself. The ultimate catch-When you're just starting out in the workforce, you're likely lacking in on-the-job experience, which means you're in the same boat as many others. However, if you're prepared to go the additional mile—and even perform some work for free—you might be able to stand out and obtain a lucrative job in your industry ahead of your colleagues. 
Challenge 3: You have no prior interview experience.
How to get around it: So you did the task for free in exchange for an important experience. It's now time for the employment interview. The importance of in-person interviews in the job search process cannot be overstated. Interviews are pivotal times wherein hiring managers—as well as other members of your possible future team—decide whether or not you'll be a suitable match for the job. This may make a job interview terrifying, arguably the most terrifying element of the whole job hunt. 
Challenge 4: You're feeling overwhelmed by the number of individuals you need to meet. 
How to get around it: Even for entry-level roles, firms frequently deploy hiring teams—often three, four, or more employees—to conduct interviews. Depending on the scale of the company, the people you'll be dealing with might range from low-level managers to the C-suite. Whatever the case may be, you must ensure that you understand how your position will benefit each individual at the firm. 
Challenge 5: The wages for entry-level positions astound and horrify you.
How to get around it: This is one of those harsh realities: entry-level employees are frequently underpaid. But don't panic; these occurrences are usually just brief. Also, remember to constantly negotiate, especially for entry-level positions. You may be able to acquire more than you believe.
Challenge 6: Staying away from the resume black hole.
When you're looking for a new job, you'll fill out a lot of online applications. While they are handy (it definitely beats having to go to the office and wait in the lobby unannounced with copies of your CV in tow), they may also make you feel invisible. When you press the "submit" button on that application you spent hours perfecting, you get the terrible sense that it will never be seen by human eyes. It's doomed to spend the rest of its days circling the dreaded resume black hole.
How to Deal: First and foremost, feel assured that your anxiety is completely legitimate. Because of the widespread use of Applicant Tracking Systems (ATS), job applications must generally pass through a number of filters and screenings before reaching the hiring manager's desk.
To begin, you must adapt your CV to the job description—yes, for each and every position you apply for. That ATS will be programmed to search for specific keywords or phrases. If they don't display in your paper, what should you do? You're on your way to the garbage can. As a result, take the time to ensure that your materials are tailored to the role at hand. Don't overlook the importance of following up. If a week or two has passed and you've not heard anything, don't be afraid to contact someone at the firm to inquire about the progress of your application.
Tips To Overcome Anxiety Challenges While Searching For Jobs
Keep Yourself Going – It's difficult to have a cheerful attitude during these unpredictable and unknown times. To keep your job hunt going, you must resist picking up negativity from the news and others. To keep on track, avoid unpleasant news or individuals, especially if they stimulate your worries and anxieties.  Furthermore, make self-care a priority and devote time to researching the job market and desired profiles. Having a positive attitude can help you overcome job search challenges and get closer to your ideal job throughout the epidemic.
Get in Touch With Recruiters – During the epidemic, LinkedIn is the most significant social networking site for recruiters and job seekers. You may contact recruiters and ask them pertinent questions to better understand the influence of COVID-19 on the recruiting process. Furthermore, updating your LinkedIn profile on a regular basis, being thorough in describing current abilities, and emphasizing recent experience might save you hours in your job hunt.
Learn New Skills – New talents have arisen in the labor market as a result of the coronavirus epidemic. This is also the perfect time to learn new talents and include them in your CV. To offer yourself an advantage over the other candidates, try to finish any relevant certification courses from authorized sources. There are a plethora of free certification courses accessible online to help you get started.
Job Resume Changes – Throughout the virtual recruiting process, hiring managers utilize job resumes to learn more about you and determine whether you are a good fit for the position. Your resume formats/template should show your individuality. It is critical to emphasize your talents and qualities in your employment CV, particularly during the epidemic when the quantity of applications has increased dramatically. As a result, make sure your work resume effectively summarises your abilities, successes, and achievements.
Getting Used To Virtual Interaction – Recruiters are now using virtual mode interviews to keep the recruiting process moving forward. A conventional interview entails a face-to-face interaction between you and the recruiter, who will determine whether you are the best applicant for the position. However, in light of the current situation, recruiters are now utilizing a new method of conducting job interviews, known as a video interview, to screen potential applicants and keep in touch. 
These are among some of the ways you may overcome your obstacles and pursue the career of your dreams. Also, remember to constantly improve yourself and your abilities to keep your job hunt on track.
Tips To Overcome Challenges When Searching For Jobs In The Public Or Private Sector
Here are four suggestions for overcoming challenges when looking for work in the public or private sector.
Make connections with people and develop a solid transition plan.
Take advantage of all online and in-person transition assistance provided by thousands of websites. You'll need a multi-faceted plan. Keep in touch with friends and family, even if your support networks will most likely overlap. A wide range of community activities, civic and/or religious meetings, and group volunteer initiatives provide opportunities to stay connected and combat the isolation that can often accompany unemployment. Other options for formalizing a strategy are:
Creating and sticking to a plan and timetable.
Setting aside time for job-seeking, socializing, and exercising are all vital aspects of keeping a healthy balance.
keeping track of your accomplishments and disappointments
Consider engaging a legal career coach to assist you in defining your objectives and devising a strategy for achieving them.
Build your professional network.
In addition to personal support, you'll need to actively establish a professional network. As your job hunt progresses, you'll want to extend your professional network, so make sure you keep solid records and connect with as many individuals as possible through initiatives such as:
Become a member of a professional group and attend in-person and online events.
Creating a LinkedIn profile and joining a professional organization are two things you can do.
Re-establishing contact with a college alumni group (if applicable).
Using social media to look for employment openings, offer your knowledge, and build professional relationships
requesting a career mentorship program from your professional organization
maintaining a notepad to keep track of your employment connections as they happen and where you submit résumés so you can follow up
Examine fast-growing professions.
Exploring fast-growing jobs, in addition to developing a strong personal and professional network, is another way to improve your career chances. Enrolling in an online program to improve your abilities can help you network with industry experts and demonstrate to a potential employer that you are dedicated to doing whatever it takes to stay ahead of the competition.
As per the Bureau of Labor Statistics, the following jobs will continue to be in high demand and expand at a faster rate than the national average in the future years:
A number of allied health disciplines, as well as nurses, were included on the list.
Workers who work as information clerks and administrative support
Teachers
Specialists in Computer Support
Accountants who work in the field of forensic accounting
Computer forensics, top-level security jobs, and law enforcement officials are all areas of Homeland Security.
Make sure your résumé is in good shape.
To potential employers, a well-structured resume clearly displays your most appealing talents and expertise. In a conclusion, they can proceed with the best candidate. As a result, it's important to make sure your CV reflects your most recent skills and experiences. Whatever obstacles you face, a great résumé may help you move ahead of the pack. Here are a couple of additional résumé recommendations that are frequently overlooked:
Make sure your name and contact details are included in your resume and cover letter.
A common typeface (such as Times Roman) is typically recommended since it is the most compatible with all email platforms.
Most companies like to examine your work history in chronological order.
If a big gap in your job history makes chronological ordering problematic, you may structure your résumé into skill categories, outlining the years and knowledge you have in specific areas.
Be as precise as possible; for example, if you were a project manager who saved money for your team, specify the number of individuals you managed and the amount of money you saved.
Avoid jargon and use plain, direct language.
Consider Your Job Hunt as a Chance for Personal Development
Having the proper mindset and using the finest tools for seeking a job are two keys to overcoming hurdles in a job hunt. While any job search will have its ups and downs, if you use all of the resources available to create connections, develop your network, and achieve your goals, the process can be one of personal growth. While no one can foretell the future, getting out and actively seeking it is vastly preferable to waiting for it to happen to you. 
Setting aside time each day to focus on job-related achievement can help you stand out from the crowd and make the trip more enjoyable. In the end, it will be the confluence of these modest everyday deeds that will keep you in control of your destiny and provide you with the impetus to push over any existing roadblocks.
Tips For Overcoming Anxiety Challenges While Searching For Jobs
While looking for a new job can be exciting and entertaining, it's not uncommon to have some anxiety during the process. Following a few tips will help you overcome job search anxiety and discover your way to success, regardless of your situation.
Maintain Your Point of View – In these uncertain economic times, your job hunt may take a little longer, but it won't persist forever. If you continue with it, you'll ultimately discover a career that gives you a boost and makes you happy. The term "perspective" is all the rage these days, and for good reason. Be patient and try to see your job search for what it is: a transitory circumstance.
Maintain a Positive Attitude – When you're seeking employment, it's vital to keep a good attitude, even if it's difficult at times. Try to be upbeat and make the most out of your job hunt by devising ways to make it more fascinating or pleasant. Set up a job search regimen that includes a daily timetable of when you will seek employment. Enjoy the thrill of applying for new jobs, and when you've completed it, reward yourself by just doing activities that make you happy. Exercising, volunteering, working in the garden, and just about anything else you like may all be great ways to thank yourself for your hard work.
Make a Strategy – Make a job search strategy to help you break down your large objective into smaller, more achievable chunks. Start by jotting down your accomplishments and "wins" in each of your roles, then revise your resume and cover letter as needed. You may also update your LinkedIn profile or find a method to reflect on what makes you happy in a work from there.
Do a Little Homework – If you're worried about being unprepared, take steps to combat those negative ideas. Spend time learning about the type of job you desire and the professional route you want to take. Find organizations that provide the types of employment and cultures that are a good fit for you (for example, remote customer service positions), and learn everything you can about them and the people you could work with and for. In your job hunt, the more informed and prepared you are, the more confidence will replace uncertainty in your thoughts. You'll save time since you'll know exactly what you want and will only apply to jobs that are a good fit for you and your skills.
You Should Remind Yourself It's a Step-by-Step Procedure – A new job does not materialize out of thin air. It's fine if you wouldn't get an interview the first time you apply for a job. Examine your relevant documents to determine what works and what doesn't, then make necessary changes to your CV and cover letter. Also, keep in mind that recruiters have a lot on their plates. They may get up to 250 applications for each job ad. Employers may take some time to respond to you.
Give Yourself a Boost of Confidence – When you're looking for a job and having no luck, it's easy to feel sad. And it's at this point that negative self-talk might emerge. Negative self-talk has been proven in studies to lower motivation and performance. Positive self-talk ("I'm going to crush it in this interview!") has been shown in studies to help people perform and feel much better. So, while on your job hunt, do everything you can to be optimistic and upbeat. Employers are going to notice!
Enjoy Your Victories – When you just look forward and not backward in your job hunt, anxiety might set in. From time to time, take a moment to reflect on how far you've come in your job search. Even if there are chances you didn't, get the job you may have had a few nice interviews. Perhaps you've figured out how to respond to those vexing interview questions that can trip up even the most experienced job seeker. So remember to stop and smell the roses every now and then to reward yourself for all the hard work and perseverance you've already put in. It might give you the confidence you need to go through the rest of your job hunt without feeling anxious.
Make a Decision On What Has To Be Done And What Doesn't – You've charged yourself with every possible to-do in order to speed up your job hunt. But here's something to think about: you might not need to do everything. When you're looking for work, there are a lot of things to do, but attempting to accomplish them all (at the same time) will just cause you stress. A better approach is to figure out how often something—like updating your social media channels with breaking business news—really has to be done. You could find that you're overworking yourself in your job hunt and that you can relax a bit.
Allow Yourself a Day Off – Our occupations are an important aspect of who we are, but we are so much more than that. Take a break if your job hunt is getting you sad. Take a stroll with your dog, go to the park, or get a cup of coffee with a buddy. You can always use coping strategies like deep breathing, changing your surroundings, conversing with a friend or relative, or learning to be more attentive.
Conclusion
The job hunt is not without its difficulties. They're nothing you can't manage, though. Put these tactics to work, and you'll go through your job search unscathed—and hopefully with a new job as well.
FAQs
Is it difficult to find work? Finding a job is not easy. It takes time, effort, and the ability to admit that not every step will be pleasurable.
Is it hard to find a job without experience? It is difficult to get work without prior experience, but it is possible. Be realistic, yet upbeat. Take a close look at what you have to give, or enlist the aid of a friend or a career services counselor to help you analyze your job experience. Make it clear to people that you're yearning for new experiences.
What is the most difficult part while job searching? Staying optimistic and looking on the bright side is the most difficult part while job searching. Finding a career that matches your goals and requirements is a difficult challenge. In your job search, one thing you'll encounter a lot of is stress. From the agony of getting those alignments perfect in your CV to not hearing back from recruiters even after applying for the 100th position, to finally landing a job you'd be happy with but not being offered enough money.
Tips For Overcoming Challenges In Job Search