Being a newcomer as a job applicant can be both overwhelming and challenging. But we are here to help. Your bookish knowledge is valuable but the struggle of getting a job and securing it will teach you some very important life lessons. Let us see how you can get yourself out of some very tricky situations. Here is the topic- Job Offer Put on Hold.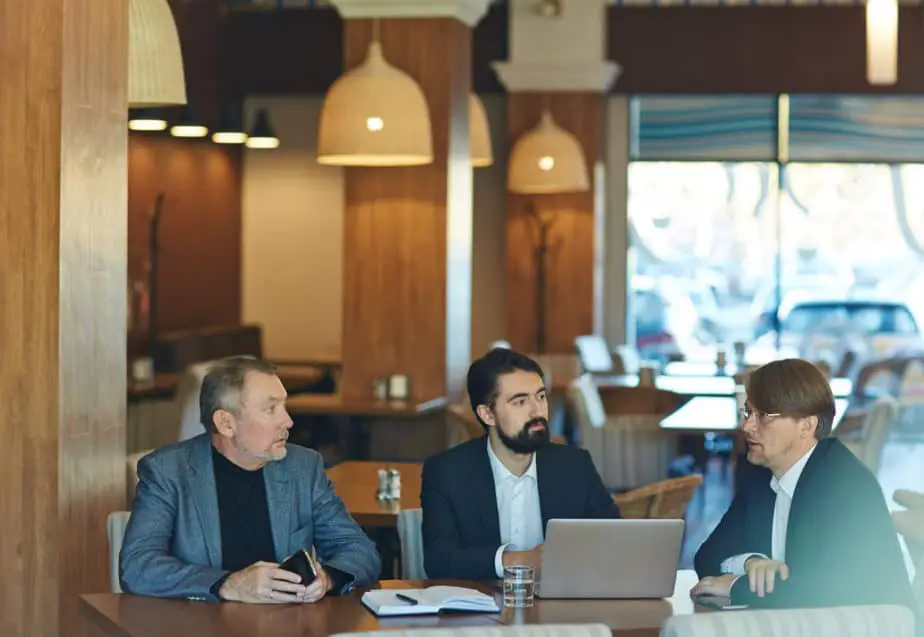 What is a job offer?
Job offer is given once you ace the interviews and are selected for the role you applied for, in a company. It consists of all the conditions and rules of the position and the company. There are also details about the salary, dos, and don'ts as well as about the company. But then if you have aced the job interview, then why is it put on hold or sometimes even withdrawn? What does it mean to receive a job offer put on hold? We will look into all these things in detail to make your job hunting experience easier and free of dilemmas.
Factors affecting employment
In today's world, employment is affected by various aspects such as economic conditions, market environment, national policies, political environment, and individual potential. Having a secure job during a pandemic is a great achievement and relief in itself. But due to a high number of applicants and fewer vacancies, there has been cut-throat competition for the job. Other aspects of employment such as having a secure job and being satisfied with your job are somewhere compromised. Firstly, it is vital to have a job, and then all these other privileges matter.
Often, each one of us is sure that we have had a good interview. But then you don't receive either a yes or no for a job. There is a constant feeling of frustration and helplessness when the job offer is set aside. Let us understand what you can do during such times.
What to do when the position is on hold until further notice?
1. Don't take it to your heart
We all present the best version of ourselves in the interview. We also prepare hard for it. However, your job offer can be put on hold after the interview too. First of all, the most important thing is to not take it personally. You would likely have started to feel as if you have no qualities. You would also have a feeling that your whole world of dreams is crashing down. You would have started to doubt your capabilities. But if you were not perfect for the role, you could have been rejected immediately. But as it is not the case, you should wait and be hopeful when your job is put on hold.
It is not a shortcoming in you which has made your job on hold. But there can be various other reasons. One of the reasons includes budget concerns. The funding committee probably decided to stop providing them with the fund. It may be possible that they had the budget when they interviewed you. But later the less budget made them put your job on hold.
It can also be a possibility that the company had stopped providing services in the department wherein you received a job role. Other companies might have conquered it. There are chances of inner conflicts among the employees for the role given to you. Thus, it is necessary to not take it personally and continue the pursuit of gaining it.
2. Convey your interest in the available job position to the employers
Now that you have the pursuit of gaining the job and are high-spirited about gaining the job, you must let the employers know that you are still interested in the job. When they acknowledge your motivation and interest in it, they might try to offer you the job irrespective of the conditions.
Having transparent communication with them will always help you. You might be in self-doubt as to whether you should do so or not. However, having the qualities of assertiveness will help you what you want to a far extent. Thus, it is significant for you to let the employers know about your interest in the job. You can convey it through email. There are several free email templates available online.
3. Search the reasons for the hold
Simply believing that your destiny's not with you will not fetch you anything. It is significant to know the reasons why the company put your job on hold. There is an option open of attempting to have direct interaction with them too. But sometimes, there might be some confidential reasons as well. So, you can check with any internal contact that you have.
By doing online research and looking at their shares, you will also get great insight. You can also read newspapers and ask their competitors. When you come to know the definite reasons for holding your job, it will help you in decision making. You will get out of your negative mental state as well. You will understand whether to continue waiting for you to get the job offer or just look for another job.
4. Temporary role or role based on contract
If you don't want to let go of this job offer, then you can make sure that you suggest a temporary role or role based on the contract. It is a great idea to get yourself accommodated in the company even based on the contract or temporarily. Although it is risky, it might be worth it.
You might probably get a permanent job when your seniors understand your potential and skills. It is how you convey your importance to them. If one of the reasons for holding the job offer is the hiring manager's indecisiveness of whether to hire you or not, your suggestion of being on a temporary or contract basis can be of great help to him/her. This is a golden opportunity for you to prove yourself to them and hit your chance at your dream job.
Or there are chances that you continue to remain on a contract basis or temporarily and then get removed from the company. You may get a feeling of having spent your precious moments unnecessarily. But, well, when you take the risk that is only when there is a 50 % chance of you being on board permanently.
5. Keep looking for other jobs
When you know the reasons for holding your job offer, you need to decide whether to continue looking for jobs or not. If you feel that you might get the job offer, then you should keep waiting. These reasons include having inner conflicts about the role and budget issues. But if the reasons are the removal of a particular department or the company being acquired by another company, then there is no point waiting.
If you hold onto your earning potential for several months together, it will be difficult for you to put food on the table. Further, it won't look good on your resume too. Hence, it becomes crucial to keep looking for jobs. It will take time to find jobs and get approved as well. Therefore, just take the correct decision as and when required. Don't sit over it for too long. The more time you waste, the more you are likely to suffer. 
6. Try to move on to other jobs
Even after looking for jobs, you need to keep checking on the job offer that has been put on hold. If it has been several months that it has been on hold, then it will be better for you to take up another job. It is high time that you stop checking up on the job offer that has been put on hold and even stop waiting for it to be accepted.
Initially, it may be a bit difficult to move onto another workplace so easily when you were just about to get a job. It is more difficult especially when the job offer has been on hold from your dream job and another job is just a compromise or only a means to get your livelihood back on track. It will take a few days for you to heal from such uncertainty and rejection. But if you continue to feel low even after several months of adjustment and coping, then it is time for you to visit an industrial psychologist.
7. Gratitude for transparent communication
There are very few employers who believe in transparent communication. They are empathic about the effects of uncertainty, lack of knowledge, confusion, and ambiguity. If an employer or any member of the company, who has put your job on hold, makes an effort to give you the real reasons as to why it has happened, you need to be thankful.
Rather than holding grudges or being cold-hearted, you need to express your gratitude in a very professional manner. Just because they are not your seniors, you cannot behave with them the way you wish. You never know when these contacts and connections might be of great importance to you.
Things to keep in mind:-
These are some of the points that you need to keep in mind while dealing with the job offer. Make sure you implement them to make your process easier and simpler.
· You need to be patient and understanding.
· You are required to be mentally strong, hopeful.
· How do I respond to my HR when my recruitment process is on hold? You should be polite to the hiring manager or any other member of the company. It is very simple. Honesty is underrated but trusts us, it will take you a long way.
· Be careful while getting the internal news from the company. If the seniors of the company come to know about it, then it may spoil your reputation. It would lead to the withdrawal of job offers.
· Continue looking for the job when you don't get any reasons from the company.
· You should have belief in your capabilities. If you did not have them, you would not have got the job offer in the first place.
· You must not doubt or loathe yourself. It will affect your productivity in further jobs.
Conclusion:-
Hence, these are some of the ways to tackle the helplessness post the holding of job offers. You can select which option you want to go ahead with at your convenience. Overall, these ways can be perceived as external and internal ways. Internal ways are where you make efforts to handle your mental state and financial state. Other examples of the internal ways include seeking the job and trying to move on to another job, keep giving the interviews, and continue with the job hunt. On the contrary, the external ways are where your efforts are directed outside. Some of the examples of external ways include gaining information about the company, seeking reasons for job offers to be put on hold, and attempts to communicate with them.
As the times are uncertain and the economic state of the market is unstable, hence, it becomes very important for you to be mentally prepared for such unexpected encounters and first-time experiences. So, are you ready to dip your legs in the capitalist market?
FAQs:
1. What does a job offer put on hold mean?
It means that your job offer is not given to you. The company needs more time to give it to you. But there are chances that they may not give it to you.
2. Why is the job offer put on hold?
It may be possible that there are conflicts among the company or the employees who want that position. It is also possible that the company is about to close or is facing financial concerns.
3. How to know whether you will get the job or not?
You can research about the company or ask the company directly. You can also try to use your connections and get to know about them through them.
Job Offer Put on Hold- What to do?