The concept behind the establishment's moniker, "Huddle House," which was first used in 1964, was that customers would gather there to eat with their loved ones. The restaurant chain, unlike other chains of eateries, deliberately targets smaller towns and frequently opens locations in places where there aren't any other full-service dining options.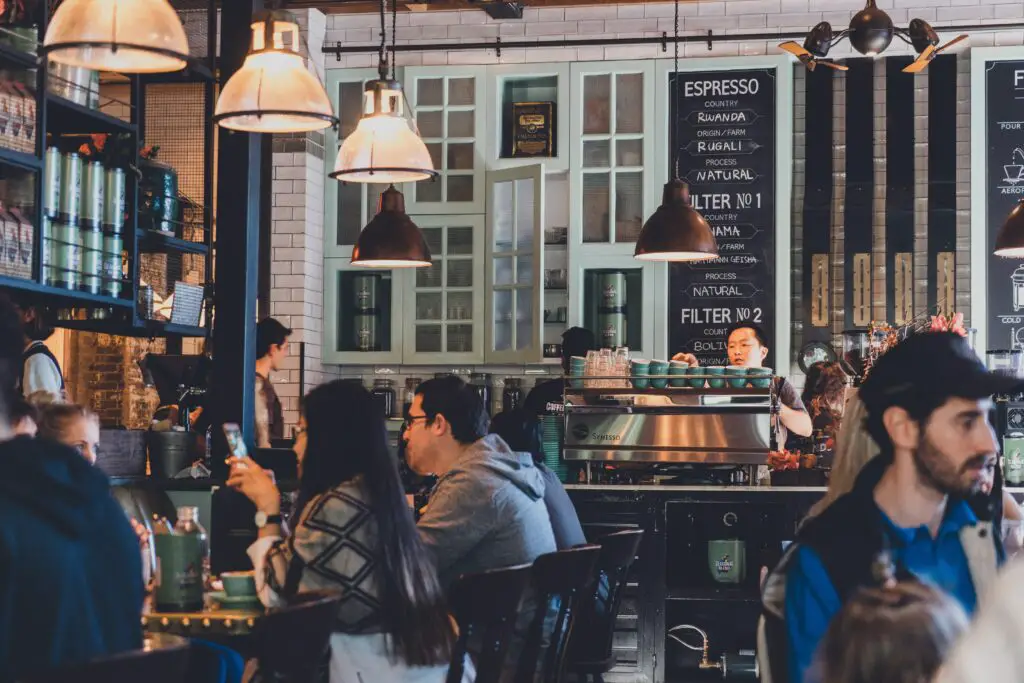 Huddle House
The company focuses on breakfast and earns about 60% of revenues from menu items usually associated well with hearty breakfasts. It places a strong emphasis on Southern hospitality. The restaurant franchise also has an online store where consumers can purchase items with the company logo on them.
Huddle House typically employs employees who can personify small-town warmth and friendliness as part of its commitment to serving the dining requirements of underserved populations in rural areas. Job applicants that can communicate and connect with clients frequently beat out less enticing competitors for positions. Many sites function as hubs for the community as staff members identify the names of returning customers and personally greet each visitor. The chain's restaurants all have a welcoming, family-oriented atmosphere that is ideal for both customer's and staff's pleasure. Actually, a large number of employees have been in the restaurant business for ten years or longer.
Along with operating restaurants beside retail outlets and then within travel plazas on busy highways, Huddle House also maintains freestanding outlets in small communities where it provides employment. The multiple restaurant models work together to generate a consistent flow of jobs for potential employees while exposing current employees to a variety of clientele. Each location is open around-the-clock, giving employees plenty of possibilities to work flexible shifts that include daytime, night-time, and work weekends. The business recruits candidates to fill roles ranging from corporate employment to jobs in restaurants.
Job opportunities at Huddle House
Jobs at the Huddle House restaurant range from team member positions perfect for recent graduates to managerial positions better suited for seasoned professionals. While managers lead the restaurant and typically work full-time hours, cooks and servers undertake team member tasks and are frequently employed on a part-time basis. Additional details for each job title are provided in the list below:
Position of cook
At Huddle House, cooks prepare meals in front of diners in open kitchens.
The duties of the entry-level position include continually using kitchen utensils and supplies, showing an understanding of the menu, and using cooking appliances like saute pans and waffle ovens.
The company's recipes and culinary standards must stay familiar to the cooks.
Additionally, standing and moving are required for the course of working time in the team member position.
The typical hourly wage range for kitchen positions is from a basic salary to $10.00.
Position of Server
Alongside attending at tables, servers are in charge of personifying the cozy atmosphere of the network of Southern-style restaurants.
To perform their duties as servers, employees must politely welcome customers, faithfully reproduce food and beverage orders, immediately fulfill client requests, and resolve any problems.
Entry-level employees who serve the public must be able to answer inquiries about the menu and offer advice when clients do so.
Candidates are considered for employment if they demonstrate both the ability to hold a conversation with others and the ability to extend great hospitality.
To augment an hourly wage that often ranges between $2.00 and $3.00, servers mainly rely on tips.
Management
Managers ensure that every restaurant adheres to the company-imposed standards for tidiness, customer support, and quality of food.
Employing qualified staff and allocating the right amount of personnel for each shift, educating entry-level associates to follow corporate policies and procedures, and attending to customer complaints when issues emerge are all necessary components of successfully managing the restaurant.
To guarantee consistency in the food's quality and presentation, managers frequently collaborate closely with the kitchen's cooks.
Managerial staff members handle restaurant operations as well as advertise the Huddle house Private label & cultivate ties with the neighborhood.
The major criterion for hiring for available positions in the restaurant business is prior leadership experience.
Benefits
Employment at Huddle House Has Its Perks.
Huddle House exhibits its dedication to workers by providing a wide range of job perks, as it does to consumers. Employees have access to:
Fair compensation
Complete training and chances for career progression with a developing business.
Additional employment perks, such as healthcare insurance, and 401(k) retirement plans, are still up to the discretion of specific franchisees and frequently depend on a worker's level and job title.
Age to be employed at huddle house
A prospective candidate should be a minimum of 16 years to be employed at the huddle house
The application process
 Entry-level applicants must go to a nearby Huddle House location to begin the application process, however, management and executive candidates can apply online by emailing resumes. To exhibit readiness and guarantee a fruitful visit, candidates should compile all pertinent paperwork before arriving at the restaurant, such as specifics of prior employment and contact information for references. To demonstrate a desire to take responsibility and create a professional image when interviewing in person, potential employees should also dress well and request a meeting with the manager. Restaurants often offer 24-hour service, so job applicants must be aware of this. Additionally, individuals who have a penchant for night shifts or a flexible schedule sometimes have a better chance of being hired.
Job candidates must check up with Huddle House by phone or in person if the expected deadline has passed without the restaurant manager responding. Reiterating your interest in the position and politely asking about the progress of your application should be included in each subsequent correspondence. Candidates who opt to contact up directly also should present themselves professionally when they enter the restaurant.
Conclusion
Huddle House, a company that specializes in breakfast that is available 24/7, constantly hires new staff members to ensure that there is an ideal level of staffing at its many restaurants in the Southeast and Midwest. The restaurant brand prioritizes extending Southern hospitality and empowers staff to develop close relationships with patrons. Every site also promotes orderliness and superior cuisine.
Frequently asked questions
1. What is the Huddle House vacation policy? How many days of vacation do you receive per year?
At Huddle House 9 days of vacation you receive per year.
2. What is the dress code at Huddle House?
Basic jeans and huddle house shirt
Huddle House – Job Opportunities, Age