An industry that have maintained their name from the dawn of the human era is real estate. It's the oldest industry that's still in play with all its glory. Although the diaphragm of the industry has changed over the course of time but the main motive behind this giant and persistent industry is still the same. Acquiring a land to make profit. The basic tool that help investors now a days to understand their profit ratio on their real estate bonds is SWOT analysis.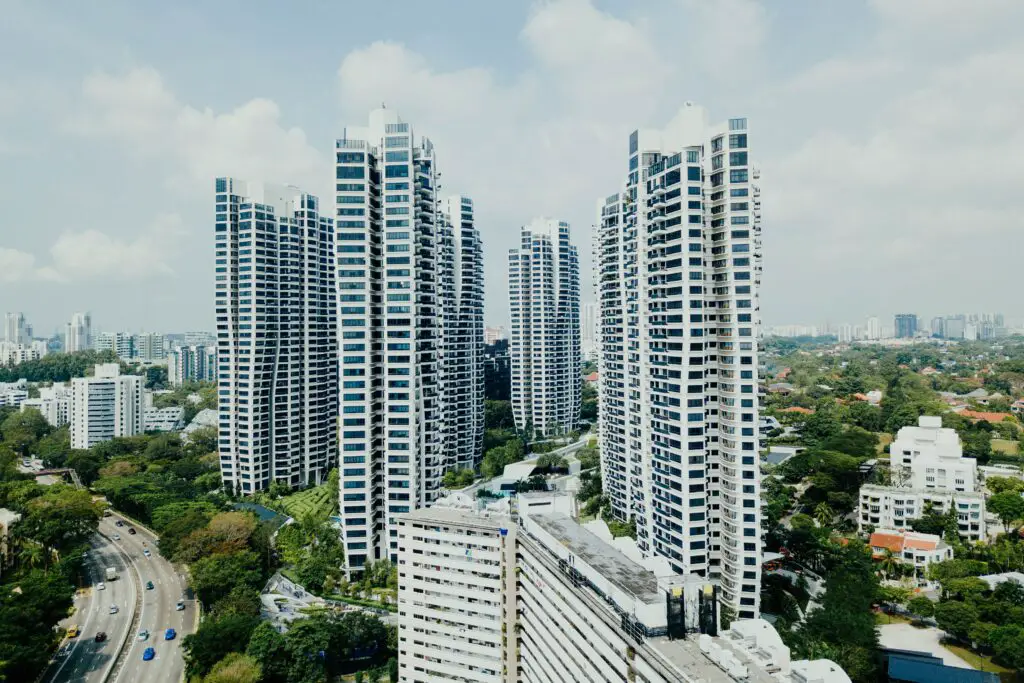 What is Real Estate?
Real estate in a layman's terms can be described as how can we turn a barren land into a profitable source of income. This industry has held its head high over the course of time. Earlier it used to be a method of acquiring, a land using brute force but, now from the dawn of gentleman civilization we have transformed into more civilized method of purchasing a property, and turning into a profitable income. Whatever piece of property we can notice around us can be labeled as real estate. And with the increasing population and industries this real estate market is in its booming phase.
Type of real estate property
Real estate property can be categorized into
Apartment – where you can choose to live or rent it out or resale it to get a profit out of it
Commercial or workspace – retail shops, grocery store, restaurants and office workspace
Land – piece of land for agricultural use, or for any multi dollar project or to just build a house
What is SWOT analysis?
With the change in times and with the increasing competition in the market. Investors took resort to some of the techniques that been proven to give a profitable output. The SWOT analysis can be defined as the graph that helps investors to understand the valuation of a particular property.
Understanding SWOT analysis
S.W.O.T can be bifurcated into four parts
S stands for strength
W stands for weakness
for opportunity
T for threat
Before investing in real estate, it's beneficial to understand the strength, weakness, opportunity and threat of a particular property.
S for strength
When we talk about strength of a particular property we take into account the 4 variables:
Connectivity- it can be said, nowadays moving around for a day to day activity is quite important. So a good connection to a road or railway is considered, a strength for real estate property.
Location – the neighborhood around us matters a lot. For example you cannot purchase a commercial property with operations going on day and night, in a quiet residential location. This will cost a lot of problems. That's why choosing a good location is also important.
Amenities- in today's world, people like to have facilities in their one arm distance, like shopping mall, hospital, entertainment units, etc. that why this factor also plays an important role to adding a strength to the real estate.
Category of property – while purchasing a land or investing in an apartment people usually tend to go with big builder names or brands or a reliable source with proper certified property so they don't face in problem in future.
These four variable actually add up to the strength of real estate, and it's also increase the valuation of a particular property.
W for weakness
Weakness can be counted as any negative points against a particular property. If the price of the property is too high it can be counted as weakness. Or if the build quality of property is bad it can also be counted as weakness.
 O for opportunity
Opportunity is the output that you can get overtime over real estate. Here one of the most important player in this category is appreciation value. 
See over a course of time the surroundings of a particular real estate property changes. Which brings an appreciation to that real estate property. If the changes are good, it brings higher appreciation value, which in its turn increases the price of the property where some people like to sell their property and get a handsome profit.
T for threat
Threat can be labelled as the competition to a particular property. Or any negative impact that can hit the real estate that make it lost its value in the long run. For example if the property is not properly RERA or government certified or if the property is over a disputed piece of land. It can then pose a threat to that property
How to do SWOT analysis?
Step 1 – choose a real estate property and research about it
Step 2 –categories the trends of that particular real estate property into their strength, weakness, opportunity and threat
Step 3- now draw a graph of this four factors
Step 4 – study carefully the graph to understand the value of the particular property.
How can be SWOT analysis helpful in real estate?
There is a very popular saying "think before you do". Well SWOT analysis of real estate will help you get a brief insight about that real estate property that you are still thinking about buying. If we can get a good idea of the real estate, then we make a smarter decision that can be helpful for us in our future. Also with the increase in the corruption ratio in our market now a days, it's better to check earlier than to regret later. SWOT analysis has not only helped investors to analyze their purchase, but also helped them to make a better future for themselves.  
Conclusion
Real estate is a huge industry and people can get easily lost in it. But with proper research and insightful knowledge you can easily come out with fine colors. SWOT analysis gives you a good idea of strength, weakness, opportunity and threat of the real estate. So it can be a weapon for you to emerge as victorious in this vast space.
Frequently asked question
1. Is real estate investment is a good idea?
If you see rather than putting money in your account, which gives you an interest of 7 – 8%. It's better to invest in real estate and multiply it ten times. If you see by saving money in your account, you are actually losing the worth of money, by the time you are getting the interest out of the bank. But investing in real estate can be a sure shot answer to your prosperous life. By renting out an apartment or reselling a property at right time, you can get a handsome profit or set up a passive income by sitting in the comforts of your home. Also it's much safer than stocks or crypto as real estate market does not fluctuate like them. It has its steady nature maintained mainly.
Real Estate SWOT Analysis – Know More