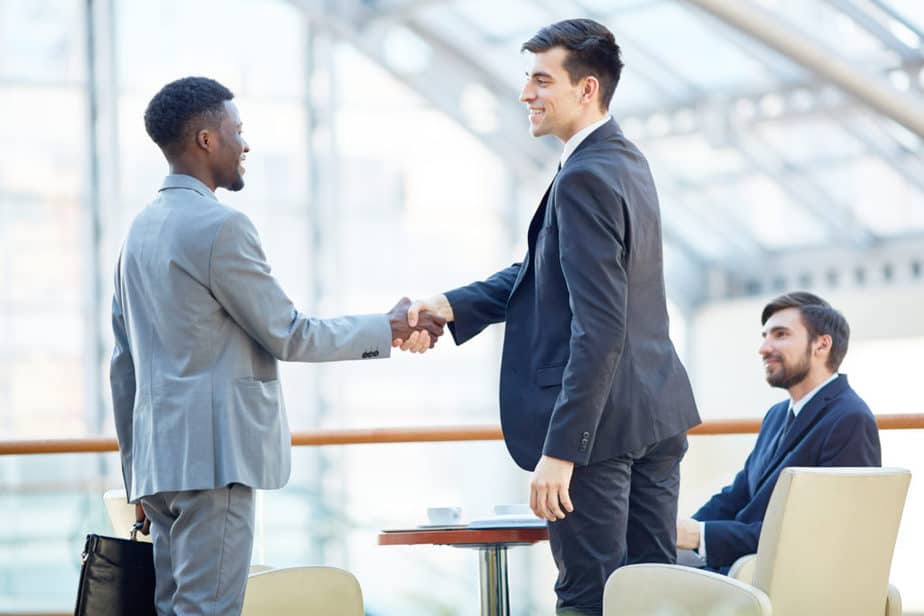 Filling out the application form, going through the application screening, and clearing out all the levels of an interview; after you go through this whole process of getting hired you might find yourself getting excited when you receive the job offer. Take a moment to soak it in, you are allowed to. But the work isn't done yet. Now you have to respond to the offer and yes, there's always a right way to do it. you need to be clear in your head about the options which you have. Once you have come up with a decision, it doesn't matter what you have decided to do; negotiate, accept or decline you have to handle all of these situations with care and display professionalism while doing so. You are either talking to your new employer or building a new business contact. Here, let's know How to Respond to Job Offer?
Before accepting any job offer you might want to take into consideration a few factors. A job would affect your life in the long term in more than one way. So, things like the pay package, the benefits, the distance from your home to the workplace and the commute that can be used, and the company culture everything must be taken into account while making a decision. And even though you decide not to accept the offer do make sure that you respond to it. Before you do, go through the terms of the offer carefully.
This article will give you details about how you can respond to a job offer in the right way. 
What is a Job Offer?
A job offer is a formal invitation to join the company for a given position. Usually, this invitation includes some particulars material to the job position such as the package, the joining date, work hours, the supervisor the employee is expected to report to, and information about the training as well as the orientation program. Such invitations though usually are given in a written form but they can also come in the form of a phone call. 
Template of a Job Offer:
Subject Line: [Insert name of the company], Job Offer
From: [Insert name of the company], Human Resource Department
To: Recruiting Manager
Dear Recruiting Manager,
The [insert name of the company] is pleased to offer you the job position of [insert name of the position]. We are thrilled to see you put your experience and skills to add some value to our company. we have included the terms you will be subjected to while working with us. 
Position: [Insert name of the position] You are supposed to report to Mr. ABC, he will be guiding you through our work culture and work expectations. 
Working Hours: 40 hours per week, Monday to Saturday. The work hours include 30 minutes break every day. 
Compensation: $60,000 (annually) 
Singing Bonus: $20,000
Benefits: You will be eligible for the full-time benefits once you complete working for 60 days with us. The benefits include health benefits that cover dental and vision care, paid sick leave, optional remote work mode, and also paid vacation leave. 
We would be expecting a response from you by November 23, 2021. If you decide to join us, the given date will be your joining date. In case of any queries, you can drop by a mail on the same email address. We look forward to working with you. 
The job offer letter has been attached with the in-detail terms and conditions. You are expected to sign the same and send it to us if you decide to revert back with an acceptance letter. 
Regards.
XYZ
Consider your Options:
The first step to drafting an appropriate response is deciding what should be the content of the mail. It is always advisable that you respond to the offer as soon as possible. You might ask the employer to give you some time to think about the options. A few things you should introspect upon is if the company culture should fit your needs. The job offer itself might not include everything so, to get a clear picture you shouldn't shy away from asking the employer about the details. 
Dear Recruiting Manager,
I am glad to know that you have selected me to be the right fit for [insert position] in your company. Thank you. I feel my contribution to the company would be valuable. 
I wanted to let you know that I am considering this job offer and I need a few days to make a decision. I will be letting you know my decision by Wednesday morning. 
Thank You. Regards.
XYZ
Things to Introspect upon before you Accept:
Interview Questions: The questions asked at the interview would give you an idea about the responsibilities you are supposed to take up and what will the expectations of the employer if you join the company. 
Check out Reviews: You might want to know what the past and the current employees have to say about working with the company. It will give you an idea about the ground reality.
Market Research: Make sure that you are aware of the benefits and the salary range which is being offered to the employees for the same job position in different companies. Compare the average salary and see if you are being offered a fair package. 
Negotiate:
After you go through the average market salary for the job, keeping in mind the experience you bring onto the table and the job location you might want to discuss your pay or the perks that you are being given. If the negotiation is about to happen face-to-face prepare yourself with points you want to negotiate upon and the reasoning behind such expectations. You can cleverly use your research and your skills to make a valid negotiation. 
Dear Recruiting Manager,
I was pleased to receive your job offer for the position of [insert position] in your company. I am looking forward to working with you. 
I did notice some of the terms in your job offer. When will you be available to discuss the terms?
Thank you. Regards.
XYZ
How to Accept the Offer?
You might have sent an acknowledgment letter and, now that you have weighed your options you want to accept the job offer. The position might have seemed a perfect fit for you and as much as you want to scream yes on the top of your voice, you must remember it is always a formal affair. Thus, you need to address your employer in a formal way. Always remember to include a few things in your acceptance letter. You must make sure that the letter clearly shows your intention of accepting the offer. You might include something along the lines that "I am glad to accept your offer". To have it clarified, you can repeat the job title and also the terms of importance. If it is asked to mention or has not been mentioned you can give an expected date. Even in your acceptance letter, you can ask for clarification of certain propositions. Some companies do require you to revert by signing the offer letter. 
It is always advisable to check that you are sending the mail to the email address from which you received the mail. Carefully complete the details and check if have any typing errors in your email. You might also want to reassure your employer about the choice they made. You can end the email by showing your gratitude for being offered this job position. You can also end your acceptance email by asking for some additional information about the paperwork and also the documents which might be required to complete the process. 
Dear Recruiting Manager,
I am pleased that you considered me for the position of [Insert the position]. I am ready to accept this position and I am looking forward to starting working with you. 
As mentioned, I will be given a monthly salary of $5,000 and I can avail myself, paid sick leave of a week. I can also claim my full benefits package after 60 days of my employment. 
I would start working on the given date November 20, 2021. Please let me know if I have to complete any documentation prior to this date. 
Thanks and Regards.
XYZ
How to Decline the Offer?
After doing some research you might have learned that the company culture would not suit you. Or maybe you just received a better job offer at some other company. It is completely fine to decline a job offer; this will also give the company a chance to consider the other candidates for the position. Keep your letter brief and polite. Send a letter declining the job offer only after you have thought it through. 
If you are thinking about why you have to send in a reply, then always remember that informing the company always looks professional. You might feel that you are not obligated to do so, but you do not want to ruin your chances to work with the company sometime in the future. A display of professionalism always helps you build better business relationships. 
Dear Recruiting Manager,
Thank you for considering me for the position of [insert position]. The interview process was really a learning experience. 
However, I wanted to let you know that I have made up my mind to take another offer. The position seems better in line with the skills I have. 
I wish your team the best for future endeavors. I hope I will get to work with you at some time in the future when the timing would be right.
Regards.
XYZ
Tips to Keep in Mind while Declining: 
If it is possible to give a call then drop a call. The recruiting manager will appreciate this gesture as you will save them a lot of time. 
Do not forget to show your appreciation and gratefulness that you were selected for the job. 
Always try to give a reason for declining the job. You do not have to go into the details, make sure that you briefly state the reasons. 
You can include a few lines which indicate that you would like to have a healthy business relationship with them. 
How to Respond via Phone?
A recruiting manager might have called you up to let you know that you have been selected for the position. You might be a bit confused then, as you will have to immediately respond to the job offer. It is recommended that you show your appreciation for giving you the job offer that you interviewed for. Thank them for the invitation to join their company. You should sound confident to assure them that they have made the right choice by choosing you for the position.
To sound enthusiastic about getting the job offer you can say something along the lines of:
"Thank you for considering me worthy of this role at your company."
"I am very grateful that you consider me worthy of the job responsibility."
"I am thrilled to know that you have selected me for this position."
"I appreciate your kindness in selecting me for the job position."
To let the employer, know that you need some time to consider this offer, you can say something like:
"I appreciate that you have selected me for the offer, but can you kindly give me some time to think it over?"
"I am grateful that you have chosen me for the job position. However, I need to discuss this matter with my parents. Can you give me a day or two to do so?"
"Thank you for giving me this offer. I have some factors which need to be weighed down. Can I call you back with my decision in about two days?"
Request for a Written Offer: A verbal job offer is always an unofficial and informal one. To view the terms and conditions of the employment in detail and officially consider replying to the job offer you need an email or written communication of any kind. After you have considered your options and negotiated regarding the terms of employment, you can ask for a written offer. However, the employer usually sends such an email within two to three days of your final verbal communication.
Deadline: 
Just like the example given above, some job offers come with an expiration date. You have to give them an answer by the stipulated time period or else they would start looking for another candidate, assuming your denial. You can send the acknowledgment email within 24 hours and then, make a decision by the given date. If the job offer doesn't mention any such date, you can ask for clarification in the acknowledgment mail regarding the period within which your reply is expected. You do not want to sound rude while putting forward this question, as there is a good chance that the person you are communicating with can be your future employer. To sound polite while doing so you say something along the lines that "Thank you for the opportunity".  Generally, it might take you around 2 days to read the terms clearly and weigh your options. 
Tips to Ask for More Time:
When you immediately make a decision, you may not get a chance to consider the terms properly or negotiate with the employer. Here are some tips through which you can ask your employer to give time beyond the deadline to consider the position.
Always make sure you don't ask for more than one week to consider the job offer.
If you are planning to negotiate the salary and other perks, then you should make sure that you lay down a conservative timeframe on the table. 
Make sure that you keep the tone of your language positive while making communication of this sort with the employer. 
It is highly recommended that you do not show any signs of negativity such as disappointment or uncertainty while asking for an extension.
Know that a job offer is legally binding, thus make sure you do not make a decision in haste. 
Format of the Response:
Your response to a job offer should be formal and professional. You must have communicated with the employer throughout the hiring process, just make sure that the format is similar to those communications. You are required to type the email in the usual business communication font size of 11 or 12. Always remember to greet the person you are replying to. Before inserting your signature include a few phrases such as "Thank you" or "regards". Go through the little details such as the dates mentioned. 
It is always exciting to get a job offer no matter what the role is. It is natural that you might want to show your enthusiasm. Yet you can still negotiate with the employer to get more benefits and a better annual package. Do not reply immediately without thinking it through. Take you time to carefully and cleverly draft your response to the offer. Hope you feel prepared regarding what you need to keep in your mind while reverting back to your potential employer. 
Frequently Asked Questions:
How can you reply to a job offer without making your decision?
You can show your appreciation towards the recruiting manager for choosing you to be hired for the company. Even though, you aren't sure whether you want to accept or decline the job offer you can just ask for some more time. You can also do this indirectly by asking for the deadline you are supposed to reply within. You can include some questions in the response about the job offer to fetch yourself some more time. 
What should you do if you have been offered a job on the spot?
It is very natural that you feel excited that you have been offered the job at that very moment, but make sure you do not make a decision while you are excited. You should ask about the offer package and the benefits which you will be getting in case you decide to join the company. Once the terms are laid on the table, you can get to the negotiation part of the job offer. You should clear the legal obligation towards your employer. 
How does a company expect you to negotiate the job offer?
Usually, the companies do expect a negotiation of the job offer. Thus, you should always try aiming for the best deal that you can get for the job position that you are being hired for. In research, it has been found that more than 80% of employers expect a negotiation from their potential employees. 
 What might happen once you accept a job offer and then change your mind about it?
The consequences of you backing out from the job responsibilities after accepting the job offer depends on the terms of the contract that you have signed. If you have accepted a job offer verbally it is unlikely that you will have to face any legal consequences.
How to Respond to Job Offer?