SpaceX is a well-known company that was developed by the so-called, richest man in the world Elon Musk. It was founded on 14 march 2002. Its main aim is to create an environment suitable for human beings on Mars by 2050. Let us know How To Get A Job At SpaceX?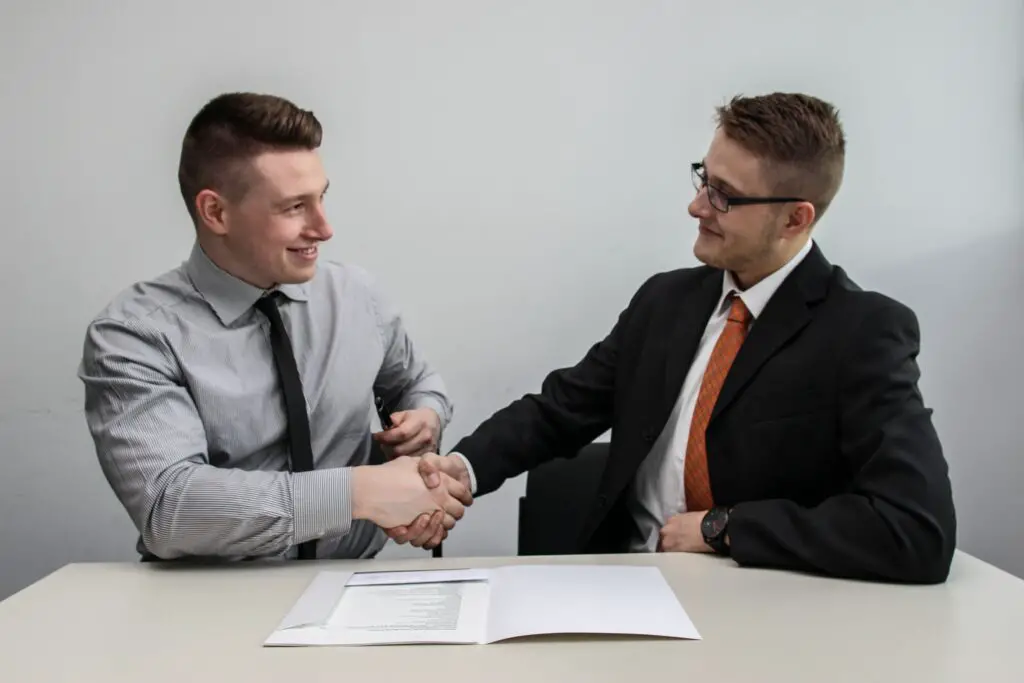 Process of getting a job at SpaceX
There are different departments available in the SpaceX company like information technology, manufacturing, and production, software, mechanical, marketing, human resources, and sales from which you can choose your job in interest stream.
Preparing an outstanding CV
After electing your interested department, check the vacant roles on the company's website by matching your desired preferences, and job locations and prepare a resume according to it.
SpaceX has its wings in Texas, Florida, Washington Dc, and California. If you don't live near these locations SpaceX will afford the cost of a ticket for you to reach there.
If you are ready to work for the company, get prepared for shifting
(i) Evaluate your skills and accomplishments on the resume
Only the degree cannot make you reach the destination, you need to mention your experiences and tasks done in the past to get screened for the next stage of interview.
Make sure that you come up with your real interests and aim for the work you opted for. You should also mention the reason for your compassion in the field. You always get an upper hand for enthusiasm, especially in SpaceX company.
(ii) Make a special feature included
Everybody out there seeking to join the company is your competitor, so you should include a special feature on the resume to get selected. Anyone can easily list their positive works but it takes some courage to list a negative one.
For instance, if you have committed a mistake while doing a job, say glass fixing. You accidentally broke a part of it and wrote a safety procedure to make sure it will not happen again.
You can attach the document of safety procedure on your resume for getting close to the destination.
(iii) Specify the details in the cover letter
A cover letter is a special form of expressing your extreme interest in the field these are some sort of personal letters of experience. Highlight the position you wanted eagerly.
For instance, if you love building spacecraft or you are into designing department then you can give an insight into your whole work in that area.
Also, cover the main aim of SpaceX in your passion to excel.
Performing well at an interview
An interview with SpaceX may be one of the toughest ones you may have witnessed. The recruitment process takes a longer period and you should make sure that you apply on time as per your requirements. It includes various stages of filtering candidates for the roles specified. You should be capable of answering top-tier questions. To establish your identity at SpaceX company you should possess skills for impressing Elon Musk.
Requirements
Experience in the field of Aerospace (for specific designations).
Degree in engineering(bachelor's).
Citizenship of the US (for building spacecraft).
Proof of past works of yours.
Remarkable scores.
Personality development skills.
Extreme interest in aerospace.
(i) Practice in front of a mirror
Interviews may give you panic attacks so to make sure of better performance. Work more on frequent practice sessions in front of a mirror. This will give you the utmost confidence for attending an interview.
Ask yourself some relevant questions and find out the best answer from your research and findings.
How can you develop the company with your skills and talent?
Why do we hire you?
How did you choose your goal?
They may give you a real-time problem on the spot.
(ii) Go for deep research on SpaceX
Know the accomplishments and basic terms related to the company and its work. Write down the highlight years for SpaceX and mention them during an interview, this may give you a pretty good impression.
People should be accountable and reliable to the company's privacy and policies, enlighten these kinds of features needed by an employee at the workspace.
Take a stand to elaborate on the company's shares and profits in the stock market.
(iii) Focus on your technical skills and prepare for a test
Wide platforms like SpaceX recruits people who are pretty good at showcasing their technical skills only. Get yourself ready for the assignments and skill analysis exams.
Some extra points
Get dressed formally and look like a professional.
Apply sophisticated body language.
Keep sharp eye contact with the interviewer.
Take a quick note when suggestions are given.
Construct an active environment
Activities that you can also perform to get a job at SpaceX
Get admission into internships, this is applicable for university mates or students. Have a degree in the particular course required by the company. College students can make the best use of these internships provided by the company.
To apply for an internship your college must have certain accreditations given by top organizations in the country.
Your college should help you in getting into an internship so that the task of hiring the candidates is made easy for the company.
(i) Secure a top grade in whatever degree you do
The company and Elon Musk need the best people they don't need the best in the people. Remember this point and apply it.
A score of 4.0 GPA or above may get you close to the internship.
There is an edge for people who possess greater grades.
Remember this and apply eventually, you can also apply by enhancing your grades at the college.
You should be taking the guidance of teachers at the university for better performance.
(ii) Preparing a resume
Even though you are applying for an internship, make sure to prepare a great resume to get a speed opportunity. Give insights into your work at the university and highlight your skills.
Make sure to add your work for the college.
It may be any volunteering also.
Please the interviewer in the form of your resume, get selected.
How To Get A Job At SpaceX?