Apple Inc. is a renowned American multinational technology company. It owns and operates the apple store, a chain of retail stores selling various apple products such as iPhone smartphones, Mac personal computers, Apple smartwatches, digital media players and so on. If it is your ambition to be a part of the technology and culture at Apple, it is time to showcase your entrepreneurial spirit and perseverance. In this article, we will see about 'How To Get A Job At Apple Store?'.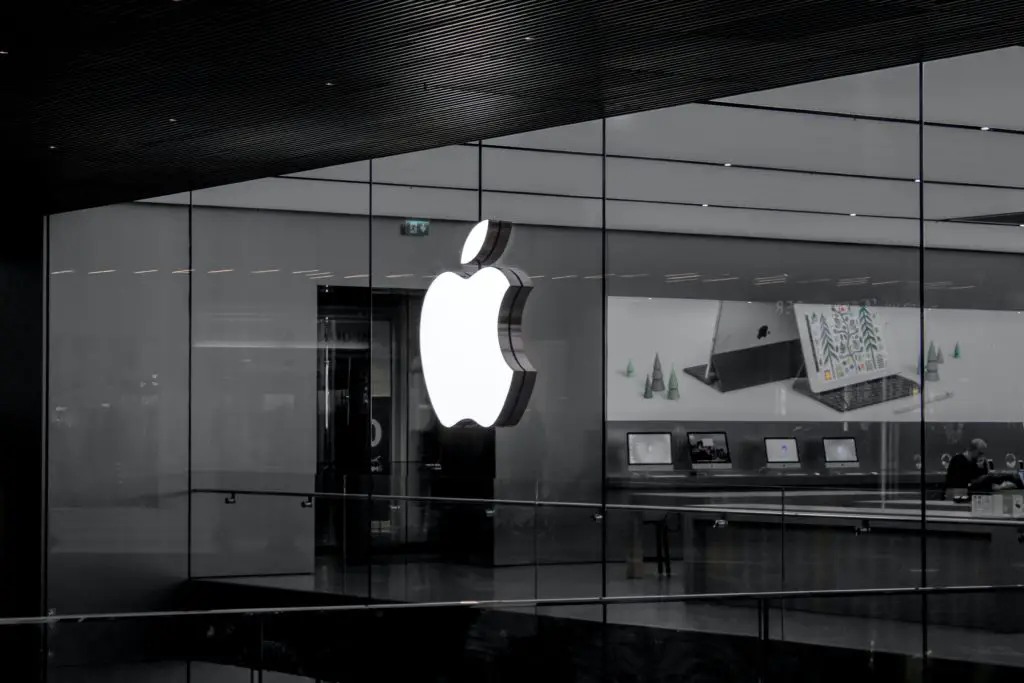 How To Get A Job At Apple Store?
Many people want to experience the optimistic and socially driven culture at Apple. If you are a social person at heart or technology fascinates you, you will resonate with the job well. But there are some significant points you need to remember while tailoring your resume and presenting yourself. Let's read How To Get A Job At Apple Store?.
The perfect job position
The first step is to find a suitable position at the Apple retail store. Browse the Apple retail jobs webpage to find the job position and location that is the right fit for you. Let's see How To Get A Job At Apple Store and Different jobs offered by Apple are as follows-
Sales staff:  As a sales staff member, you will have to deal with and sell the apple products to the customers. It will be your job to walk them through the store and teach them how to set up the device initially. The people in the sales staff are given the Apple Sales training. But they are not required to know how to fix or even troubleshoot the Apple products. They are also responsible for managing the inventory. Another part of the sales staff, the specialized sales staff deal with businesses. All the available roles are-
Specialist
Expert
Operations expert
Business expert
Business pro
Customer support staff: These are the Apple technicians and Geniuses. Customer support staff members are Apple Certified Technicians who operate the Genius bar. They repair Apple products. They may require or be encouraged to take up the Apple Sales training as well. They do not require prior technical knowledge or experience. The group contains Trainers for One-to-One training sessions with the support staff. The available roles are-
Creative
Technical specialist
Genius
 Leadership: This is the management or leadership position. They also take up the Apple Sales training. Previous leadership experience and at least five years of similar store-management experience is a prerequisite. The applicants can also take up the Apple Store Leader Program to prepare themselves for an eventual role as a manager. Most often, they have technical skills as well but it is not required for this position. They are required to mainly focus on handling the employees and customers. The available roles are-
Manager
Senior Manager
Store Leader
Market Leader
A consummate resume
Resume plays a major role in showcasing your past achievements, expertise and experience. It should also express your passion for technology and inclination towards working with Apple Inc. Here are some pointers for the resume-
Mention your academic details such as the degrees you pursued and any extracurricular activities, especially those that are relevant for your position as an employee in the Apple store. Highlight any experiences from communication, leadership or technical background. 
If possible, try to link your passion with the Apple products or how they can potentially be used to reinvent the retail experience. 
If applying for a sales position, mention and describe the Apple products you have an interest in. That will create an impression of the awareness you have for their products.
Describe relevant details from your past retail position jobs. Explain how your expertise helped you throughout the tenure of your job. 
Identify your strengths suitable for a specific position. Avoid writing things such as, "I will accept any position just to work with Apple." What matters to them are your skills that can benefit the company. Therefore, do not act like a fanboy obsessed with Apple. 
In addition to the resume, try to find or create contacts within the Apple store and its employees. They can help you provide insights into the store and the interview process. Also, they may consider you for the job which can be a huge plus point for you.   
Acing the interview
Apple does not really look for technical mastery or exceptional intelligence. The company demands friendly, appealing and enthusiastic employees that find joy in assisting others to develop tools that can be used to change the way they work, live and play. Here are some bullet points on Apple's interview process-
Smile. Demonstrate strong communication skills and friendliness. A warm smile is important at every stage of the interview process. Apple's selection process is similar to that of the hospitality industry.
Expressing passion is very important. The thing Apple cares about the most is whether the potential hire feels excitement about enhancing their customer's lives by helping them connect with their various tools.
Do not worry even if you do not have much knowledge of Apple products. The basis of selection at Apple is inclined towards attitude more than aptitude.
Be comfortable with and prepared for group interviews. 
Speak up and make statements confidently but do not try to dominate the conversation.
Initially, the candidates go through a preliminary phone interview which lasts for about twenty minutes. This interview is to determine which candidates deserve the opportunity to be interviewed in person. 
In the first step of the on-site interview, the hiring manager asks specific questions such as, "What will you do if a customer comes in with a broken iPhone?" Here, you do not have to necessarily describe how you can fix the iPhone. You can answer that you will look for assistance to help the customer in the best possible way. Therefore, the most important trait you have to show here is a willingness to help the customer. 
In the next step, each candidate has to sit in front of a panel consisting of five members which include trainers, managers and employees. They are the ones working in the 'red zone'. All sales are made there. Here also, technical questions will come up. But do not be afraid to say that you will ask for help. 
In the last stage of the interview process, the hiring manager asks about your accomplishments in the previous job, credit the whole team instead of saying that you accomplished all of them yourself. The quality of gratitude must be visible to them.
What is the average salary of the employees working in the Apple retail store?
Average Apple retail store employee salary is estimated to be 27% above the national average salary in the United States. Here is the list of the average salaries in the Sales section-
Specialist- $13.86 per hour (17% below the national average)
Expert- $30 per hour (78.6% above the national average)
Operations expert- $31.39 per hour (87% above the national average)
Business expert- $22.16 per hour (32% below the national average)
Business pro- $32.23 per hour (92% above the national average)
Here is the list of salaries in the Support section-
Creative- $25 per hour (49% above the national average)
Technical specialist- $17.78 per hour (39% below the national average)
Genius- $27 per hour (61% above the national average)
Here is the list of salaries in the Leadership section-
Manager- $25.69 per hour (53% above the national average)
Senior Manager- $27.20 (62% above the national average)
Store Leader- $36.27 per hour (116% above the national average)
Market Leader- $52.55 per hour (213% above the national average)
What are some common interview questions asked during the Apple store interview?
Some interviewers may not have to encounter phone interviews and screening and are directly called for an on-site interviews. In the phone interview, the interviewer tries to get a basic idea of your skills which is followed by a technical phone screening with the team members. Common questions asked during this round are as follows:
Why Apple?
What does Apple mean to you?
What skills do you have which stand relevant for the applied position?
Provide us details about your employment history.
Apple may ask technical questions related to the field of the job you have applied for. 
After clearing the phone interview, candidates are called for multiple on-site interviews. Typically, Apple takes three on-site interviews that sometimes go up to five or six interviews. Here, along with technology related questions, you will be asked behavioral and personality questions. Common questions asked in the on-site interview are as follows:
What would you like to change about yourself?
What infuriates you the most?
If you could choose to be an Apple product, which one would it be and why?
Recall a time when you had to deal with a difficult customer who was impossible to satisfy. What did you do?
Talk about a time when your boss gave you negative feedback. How did you handle it?
Apple also conducts group interviews where the size of the group ranges from four to thirty candidates. Interactive exercises such as roleplaying a sale or introducing a fellow interviewee take place. 
Now we have learnt 'How To Get A Job At Apple Store?', This article sums up the Apple Selection process for their retail stores. Working at the Apple Store is definitely a dream that many people want to accomplish. But achievement follows perfect preparation along with the presentation. Just believe in yourself and keep hustling for your life goals.
How To Get A Job At Apple Store?