Are you looking for a place where you would be privileged to become better than you are, increase your earnings and get more involved in community volunteering? Then Sam's Club Careers is the best available option recommended for you. This Club provides an opportunity for young individuals desiring to make earnings while pursuing their studies. They also give you the privilege of giving back to the community you live in and help harness your strengths as an individual. Let us know more detail about 'Sam's Club Careers: Roles, Duties, Salary'.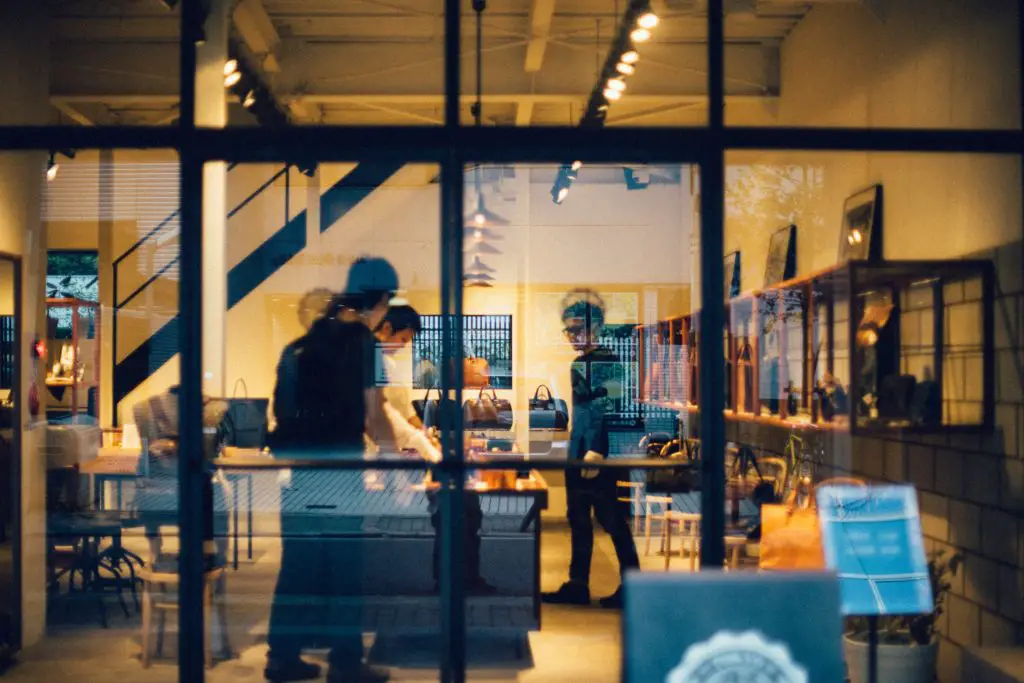 Sam's Club Careers: Roles, Duties, Salary
Sam's Club Careers is a platform that offers young individuals the privilege to build a career in retail and management. They introduce you to a system that challenges you to take on more tasks and get rewarded for successes attained on an assignment. With over 600 members-only locations across the United States and Puerto Rico, they make job positions available to those who desire to build their work experience in retail or management. To work at Sam's Club your physical strength is required because you will need to attend to several customers on a daily basis. So, is Sam's Club Careers a place for you? Well, let's find out? What does Sam's Club represent and what do they offer? and Sam's Club Careers: Roles, Duties, Salary
What do Sam's club career represent?
Established in 1970, Sam's Club started as Walmart Stores. It began operations when its founder Sam Walton purchased Wal-mart Stores. A walk through history reveals that Sam Walton started with a small chain which increased to almost 300 stores in the 1970s. They started small (five and dime) and were initially disdained by retailers but as they kept on consistently offering discounted goods through their stores, people began to flock to them. And as consistency is the sole of a great business, they continued to grow and take possession of small and main towns. However, as a result of the success recorded by the Walmart stores, in the various locations, Sam's Club was established in 1983. Sam's Club was created as a warehouse designed for a larger urban market. This was to expand the borders of the business operations to reach customers on a large scale. 
Delving deeper into Sam's Club, you will discover that Sam's Club is a membership warehouse club that delights in offering members of the club essential quality products at a unique value. They ensure that their members have their shelves stocked with large quantities of the right products. This also allows members of Sam's Club to save. Sam's Club also ensures that they minimize cost by maintaining a very easy shopping environment that enables them to move merchandise inside and outside the store for display on shipping pallets as quickly as possible. The benefits Sam's Club offers to its members are interestingly enormous. Some of which include: Free shipping, savings on medications, early shopping and Cash rewards on most items, daily "taste and tip", free health screenings, savings on fuel, etc.
The secret of Sam's Club growth, consistency and success over the years is tied to how their customers have been their priority. They have ensured that their customers' needs are adequately met. So, to work at Sam's Club you must be good at offering the best of service to customers. There are a lot of available hourly positions at Sam's Club. Let's go through some of them to see how best you fit in and Sam's Club Careers: Roles, Duties, Salary
What job positions are available at careers club jobs?
Sam's Club Careers: Roles, Duties, Salary. Having properly understood what Sam's Club Careers represent. The next question on your mind is, what can I do at Sam's Club Careers? What Job positions are available at Sam's Careers? Am I capable of working with Sam's Club? Some of these jobs (entry and non-entry-level) positions include the following:
Cashier
Retail Manager
Car Attendant
Warehouse Worker
Stocking Associate
Customer Service Associate
Maintenance Associate
Food Associate
Member Specialist
What do these jobs entail?
To help you further, it is important to note that some of the above-listed positions are entry-level positions while others are positions that employees grow into as they work in the organizations. Having understood that, it is important to know the skills that qualify you for a job at Sam's Club and, most importantly, the responsibilities attached to them.
A) Cashier jobs: This is an entry-level position in the retail department. To work as a cashier, you must be good at handling funds and filling in the cash register. You must also possess excellent communication abilities, integrity, the ability to pay attention to details and be customer friendly. There is no level of experience needed for this position, but it could be an added advantage for you. You must also be easygoing and show a willingness to carry out your daily assigned tasks. In addition, you must be flexible. i.e. be able to stand for long hours, bend, lift and move around smartly. Your responsibilities would involve the following:
Ensures Safety of Facilities: As a Cashier, you are expected that facilities stay safe within your workspace. You would also ensure that these facilities are neatly kept in a clean environment.   
Welcoming and Identifying member needs: One of your basic responsibilities involves welcoming and identifying member needs. Sam's Club prioritizes members' needs, so you will welcome members, help them with their purchase, identify and reconcile their concerns, and offer guidance where necessary.
Promoting Company's Products: You will also need to be familiar with the company's line of products so that you will be able to promote it to customers. You will also need to come up with ideas that can promote company sales.
Assisting members with payment: You will also be required to guide members when making payments after purchase. You would also ensure that you fill in the details on the cash register. 
Complies with Company's Policies: As a frontline officer, one of your responsibilities will be to get familiar with all the company's policies. This is because you must ensure that all your business operations comply with the company's policies.
Completes work assignments appropriately: As a cashier, you will be required to get involved in daily tasks within the confines of the company's policies, data, and resources. You are also expected to work with team members to meet deadlines. As a Cashier at Sam's Club, you will need to communicate with your superiors the progress of your work to keep them informed.
The above duties reveal that a Cashier is often not limited, it is a position that exposes you to a lot of responsibilities and gives you the experience you desire. Once you are selected for this job position, you will go through a week of training on basic protocols and other details on the job. 
B) Member specialist/representative jobs : To work as a Member Specialist, you will need to possess the ability to work in a fast-paced environment and know how to communicate effectively. You should also be friendly and be open to meeting new people and learning new things. In addition to this, you must know how to complete assigned tasks within the allotted time. Your skillset for this job position will include: 1) ability to multitask to get tasks completed, 2) excellent leadership qualities, 3) delight in training other team members,4) excellent customer service skills,5) problem-solving abilities, and 6) ability to relate excellently. Your responsibilities would include the following:
Promote Club membership: You will need to be familiar with the Club's goals and objectives, monthly/yearly schedule and membership benefits. This will help you in promoting the membership of the Club. Through your knowledge, you will be able to suggest the idea of the Club to individuals and convert them to members at the end.
Teach and Train associates: As a member representative, you will need to ensure that associates' training programs and schedules are efficiently in place. You will also train associates on turning individuals into members of the Club and teaching them how to sell membership forms.
Sell membership forms: You will also need to sell membership forms on the field and in the Club. By putting on a smile, being friendly, and sticking to the company policies and guidelines, you will be able to promote the sales of membership forms.
Educating Members on the operations of the Club: Your duty is not limited to promoting club membership. It also involves giving members the needed orientation to join the Club and keep them abreast with basic information.
Building new relationships with members: Relationships birth relationships! As a member representative, you are expected to maintain a healthy relationship with club members. This is because members could refer you to their colleagues or friends who could become Club members because of how well you have treated them.
Ensures compliance with company policies: You must endeavor to carry out all your duties within the boundaries of the company's policies. Also, you must supervise associates and also ensure that they comply with company policies while carrying out their duties.
 To function in this job position you would need a Bachelor's Degree in business or communications and some level of experience.
C) Stocking associate jobs: This position is most suitable for individuals who are capable of tidying and keeping their environment clean. It involves a lot of physical work that requires you to stand for long, carry facilities, bend and squat frequently. So beyond the skills required for this position, you need to be strong. Some of the skills required include: a) ability to multitask efficiently, b) ability to complete tasks in a fast-paced environment, c) problem-solving abilities, d) and good adaptability. Your responsibilities would include the following but it is not limited to this:
Provide services to members: This is an entry-level position available to all applicants at Sam's Club. As a stocker, you are expected to politely welcome members as they visit the stores and attend to their needs by offering basic services. This involves directing them to get their merchandise easily and provide answers concerning products and services.
Ensures safety of facilities: You will work with the cashier to ensure that facilities are kept clean and safe. You will also need to dispose of hazardous materials and carry out fork lifting following the company's policies.
Stock Shelves and Take inventories: As a stock, you are expected to take inventories of purchase so that you will know when merchandise is not in store. This will help you make the necessary arrangements for a restock.
Offload and reload trucks: You will need to lift items from the truck and load merchandise in trucks for delivery to members. You may also need to get involved in box breaking into storage areas.
Cleans the sales floor: You will also need to ensure that the sales floor is always neatly arranged irrespective of members' purchases. As a Stocker, it is expedient to pay attention to how merchandise is kept in the stores. Make sure they are properly arranged and packaged following the company's policies.
Assist in club pick-up orders: Stockers ensure that Club picks up are properly filled according to the company's procedures.
Receives and checks for shipment accuracy.
D) Store/retail manager jobs: As a manager, you will be in charge of the overall operations in the store. You will ensure that everything within the store works smoothly. In addition to that, you will need to possess some level of experience for 1-3 years in retail experience and an associate degree. Your responsibilities would include the following:
Prepares budgets for sales and expenses: As a store manager, you will need to create budgets that will regulate the sales and expenses in the Club. You will supervise and manage the inflow and outflow of cash in the store.
Oversees and supervises outreach programs: Sam's Club is also very interested in rendering important services to its host community. One of their initiatives is organizing outreaches that will greatly affect and influence those staying in the community. As a store manager, you are expected to participate in outreaches and ensure that outreach goals are achieved.
Works with management to ensure that the team runs smoothly: You will be expected to work with the management team to provide all the basic operations tools to associates.
Management of facilities: You are also to ensure that all the facilities are properly maintained and kept. You will supervise the various segments from the sales floor, fresh sales, accounting, etc and ensure that everything runs smoothly.
Demonstrate leadership examples: You will need to be an example in complying with all company's policies and programs while carrying out operations. You will need to give instructions, provide guidance and enforce specific laws where necessary.
Promote sales and club membership.
Ensure that associates comply with company policies and procedures.
Store/Retail Managers are usually expected to give their best to their responsibilities because their input would affect associates' behavior within the Club. 
What are the basic requirements at Sam's club careers?
At Sam's club careers, employees must be at least 18 years of age. This age range affects all job positions in the organization. So, if you are 18 years and above and have a passion for working and building a Career, hurry now to the location close to you to find out if there are any available positions. 
What are the salary expectations of the positions available at Sam's club career?
At Sam's Club, your salary expectations are closely linked to your job position. However, a general look at the salary plans reveal the following:
Cashiers: If you secure a cashier position at Sam's Club, you will be privileged to earn $10.00 per hour for a start. Your pay rates are not static, if you are diligent and consistent, you will be rewarded with an increase.
Stocking Associate: As a stocker, you will be given $12.00 per hour and also allowed to grow your income as you work.
Member Specialist/ Representative: Working with Sam's Club will allow you to earn an average of $13.00 per hour.
Store/Retail Manager: Managers at Sam's Club earn an average of $70,000 to 90,000 per year.
What other benefits will I enjoy if I work at Sam's club careers?
Beyond your salary as an employee at Sam's Club, you will be privileged to take on other tasks as you grow and be rewarded for your success on the job. Sam's Club also offers a wide range of benefits for both part-time and full-time workers. Some of them include the following:
Paid Vacation: As a full-time employee, you are entitled to paid vacation for some weeks. This allows you to rest and refresh yourself after laboring on your job.
Insurance Packages: This covers your health and any medical expenses that may be incurred while you are working with the company.
Training and Scholarships: Sam's club Careers make provision for students who desire to further their education while working with them. They also organize training for those who aspire to build a career in management. So as you give your best to the growth of Sam's Club, you are also given the privilege to grow individually.
Incentives and Bonuses: Several Incentives are given to employees who give their best to their jobs. This is used as a factor to build employee's morale on the job.   
How can I apply for a job at Sam's club careers?
Sam's Club Careers does not make provision for an online application form. However, they upload vacant positions on the company's official website for interested applicants to see. So what you need to do is visit their website to find out if there are job positions that match your career interest. Also, if there is any store location close to you, you can visit the store and fill an application form at the computer kiosks or station. Application forms are always available at the computer station.
Once you have filled and submitted your application form, which would require that you present accurate details about yourself and submit a copy of your resume. You will be called for an interview by the managers if your past experience meets their criteria for the job position.
What does the interview process entail?
The interview process at Sam's is usually in three sessions. This could be done on the same day or on different days depending on your availability. During the interview process, questions are asked by the hiring managers to assess your performance and also check how well you can perform on the job. For example, the first interview is usually filled with questions like:
What are your strengths and weaknesses? Your answer to this question helps them know who you are and how well you can function in the job position you are applying for.
How do you handle a tough situation at work? This comes to test your experience at handling difficult situations either from team members or customers.
Why did you leave your former workplace? Hiring managers really want to know if there was something about your past experience with your former employer, so they know what to expect from you and how to treat you.
How well can you channel your work experience into the job position you are applying for? At Sam's Club, they prioritize maximum productivity that is why they invest in training. So they ask you this question to see if you are willing to put lessons learned from your past experience into it.
The second interview is usually a time when the hiring manager introduces you to the job positions and the basic protocols surrounding the operations on the job. While the third interview involves a detailed discussion on your compensation and availability, an introduction to some of Sam's Club employees and undergoing a drug test which is necessary for every employee.
Now we have learnt 'Sam's Club Careers: Roles, Duties, Salary', When going for any of the interviews endeavor to dress properly and show up for interviews on time. You will get the job if you present yourself well!
Frequently asked questions
How can I fill an application at Sam's Club Careers and how long does it take to complete an application form? 
Well, you can assess the application form at any of Sam's Club's locations. So visit the Sam's Club closest to you and make inquiries. It will take you a minimum of 45 minutes and a maximum of an hour to complete Sam's Club application form if you are applying for the first time. However, if you have applied before, your information would have already been saved on the system.
Can I edit my current application if I am not called for an interview?
 Yes, you can edit your application to include more job preferences if your application is not processed for the job position initially applied for. Sam's Club application pattern is designed so that once you fill in their application form at any of the store locations your application stays in their system for 60 days before it expires. So you can always check back and update your application.
Does Sam's Club pay its employees weekly? If No, why?
At Sam's Club Careers, they pay employees every two weeks. This is designed to help employees monitor their wages as they work. It also motivates them to grow their income on the job.
Sam's Club Careers: Roles, Duties, Salary- Find More About It