The best executive assistant resume is one that helps you get an interview with the head of the company of your choice. After all, you are looking for a position with a little more influence than the average assistant. While you may need to file, you want a job with greater responsibilities, such as researching and compiling important documents for your company.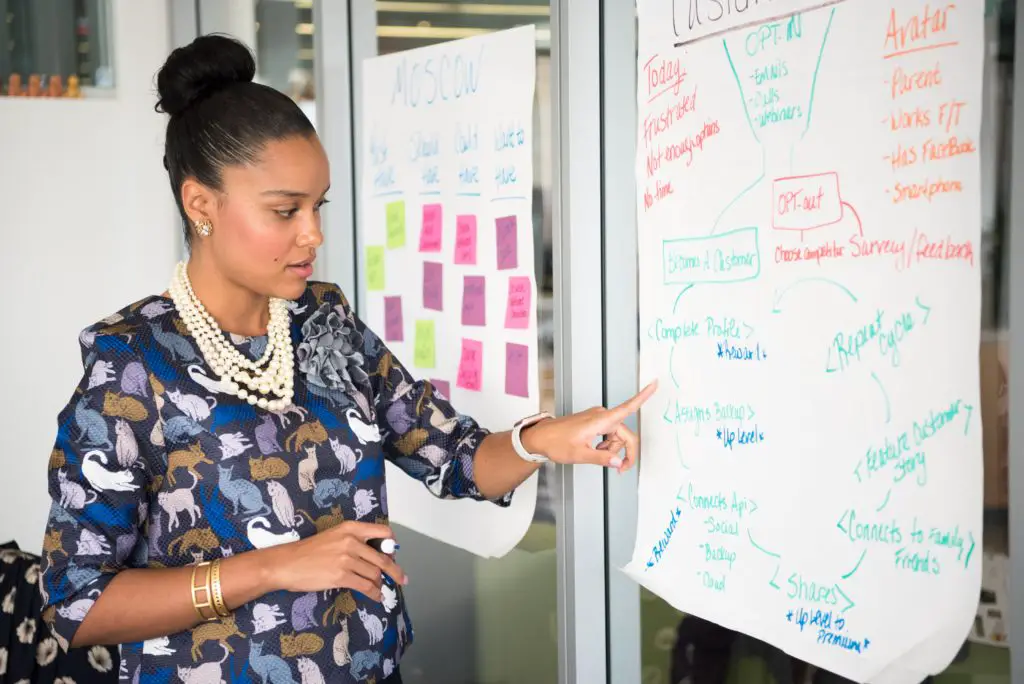 The executive assistant position is one of the most in-demand, as it is needed in companies of all areas. This person is the right hand of the management team, trustworthy, dynamic, and decisive. If you think this profile fits you, now you just need to have a professional CV that stands out from the rest.
Do you want to know the keys to writing a good CV? Read on and discover the advice of our experts so that you are one step closer to working as an executive assistant.
A Versatile Profession
One of the main missions of the executive assistant is to facilitate the work of his superiors. She can work for the entire management or assist only one of the members of the management.
The objective of his work is to optimize the daily life of the management by managing in particular:
Planning
Travel (transport and accommodation reservation)
Meetings / client appointments
Communications (mail, email, meeting preparation, communication brochure)
Other possible missions: archiving, accounting, data analysis
The executive assistant must demonstrate versatility, responsiveness and a sense of diplomacy, to manage emergency situations on a daily basis.
It is a generalist profession in the sense that she can intervene on multiple tasks, she must perfectly master office automation tools, have an excellent sense of interpersonal skills and very good oral communication.
Include all these sections in your resume and you will have more opportunities to move on to the next phase of the selection process:
At the top of the document, your name, address, email, and telephone number should appear so that they can easily contact you.
Summarize your worth as an executive assistant in two or three lines and it will be the best cover letter for your future employers.
Have you worked as an executive assistant in companies? Then explain in detail what your functions consisted of in this section.
To be an executive assistant, you don't need to have specific training, but it does have to be related to business administration, communication, or secretarial work. Include your most recent studies in your CV
Show that you are the ideal candidate by mentioning your skills. Hint: find the keywords for the executive assistant offer and include them in your skills
It is likely that in your day-to-day you have contact with international clients, so you must mention the languages ​​you speak and your level.
Nothing is more useful for an executive assistant than certain computer and office tools. Show that you are up to date with the latest technologies.
Typical Structure Of An Executive Assistant CV:
An executive assistant CV is done in the anti-chronological CV format. That is, your experiences and studies are sorted from most recent to oldest.
Here are the sections that should be included in your CV, in optimal order:
Header with your contact information, links and title
A photo (optional)
A resume hook ( but you'll write it at the very end! )
Your professional experiences
Your diplomas and training
The computer / graphics tools and skills you master the best
The foreign languages ​​you speak
An additional section if necessary (areas of interest, certifications)
Design
The design of your executive assistant CV will be the first image your recruiter will have of you.
Make sure you have a suitable design with our resume templates:
Get straight to the point: Use one of our CV templates and show your future employer that you know how to communicate in a structured and concise manner whatever the medium, thanks to the design of our templates;
Stay sober: Fantasy will not be welcome for a position of executive assistant. However, with a well-balanced touch of color on the section titles, our CV templates improve the readability of the document while giving it a slightly more modern design;
Take care of the typography: As anecdotal as it may seem, the typeface can make all the difference. Our models use a classic font, as one would expect for a formal administrative position.
The Structure
Professional objective: This concise part aims to capture the attention of your future recruiter in a few sentences;
Training: This section of your CV indicates that you have the required qualifications for the position;
Professional experience: This absolutely essential part lists the positions you have occupied and the missions you have fulfilled;
Skills: One of the specificities of our CV templates is the section dedicated to skills. Isolating them helps draw the recruiter's attention to your strengths.
How To Write The Perfect Executive Assistant Resume?
Writing an executive assistant resume can be tricky. Here are our tips for a successful application:
Meet the recruiter's expectations: If you are responding to a job offer, show your recruiter that you have read their advertisement. To do this, orient the content of your CV according to the skills requested in the offer. This will also allow you to put your CV in value with ATS software, which is based on specific keywords;
Personalize a spontaneous application: If you apply spontaneously, show your interest in the company of your future employer. Find out more about it and customize your CV so that it responds to its issues;
Balance the parts according to your profile: If you don't have a lot (if at all) of professional experience, you need to focus on your education. In this case, do not hesitate to inform all your internships, volunteering and other specific experiences which will underline your sense of initiative. On the contrary, if you already have a lot of experience, then you can afford to select the most important information and exclude the others;
Illustrate your words: To give more weight to your professional experiences, consider using figures that will testify to your performance;
Resumes serve as a useful evaluation tool for employees, helping them quickly screen potential candidates to determine which one deserves an invitation for an interview. Because executive assistants can sometimes review resumes for their employees during the pre-hire research process, it is especially important to demonstrate skill (and even excellence) when creating your resume. The best executive assistant resumes are highly persuasive for employment while demonstrating advanced document filing skills.
Examples Of Required Skills
Strong interpersonal skills are also a must for interacting with clients, training other administrative staff, and working with CEOs and senior managers. In short, you need to inspire confidence.
An executive assistant needs not only to manage his own time well but also that of the boss. The job could also include discreetly making sure the executive stays on schedule, without being distracted.
itself is a skill that requires familiarity with multiple search engines, as well as information resources that are relevant to the particular fields of interest to the business. Without these skills, an executive assistant would not be able to prepare the reports that the executive needs.
Association and using time effectively
As an individual partner, a major aspect of your responsibilities will be to keep someone else coordinated and on time. Hence, you should be efficient. Luckily, hierarchical abilities can be mastered. There are explicit procedures that you can adjust to utilizing time more effectively and keep your life and that of your supervisor all together. 
Composed and verbal correspondence
You should comprehend and adhere to the directions, and you should pass on the data plainly and genuinely. Contingent upon the subtleties of your position, you may likewise have to invite customers, react to a correspondence, or make reports and introductions. These assignments require top-notch relational abilities, which incorporate talking and composing, tuning in, and perusing. 
Knowledge of relevant software
The product you should deal with may change, however will probably incorporate word preparation, accounting pages, data sets, schedules, work area distributing, and PowerPoint, or something similar. Having the option to give insignificant specialized help is a reward. You might need to assess a few distinct projects and applications to decide for yourself which one gives the best apparatuses to accomplish your chief's objectives. Continuously, your responsibility is to make your administrator's work simpler and simpler, and that can require a ton of background investigation. 
Connected expertise is a consideration, the capacity to respond tenderly or not respond to data that others might discover troublesome or humiliating. All in all, you must be a sure individual for your administrator to be helpless. All things considered, just you will realize how much assistance they need.
Skill List
Administrative
Team
Correspondence
Errands
Events (edit)
Planned event
Presentation
Implementation of procedures
Schedule maintenance
Meetings
Office management
Projects management
Investigate
Planning
Taking dictation
Taking messages
Taking notes
Travel arrangements
Travel planning
As a personal assistant, all aspects of communications are important to the job. Be prepared to show your experience.
Answering phone calls
Email checking
Greet visitors
Query handle
Networking
Non-verbal communication
Call filtering
Verbal communications
Written communications
Do you have experience or training for these tasks?
Accounting
Budget
Purchasing
Catering
Shopping
Can you use different platforms and devices and troubleshoot basic problems?
Computer (PC, Mac, tablet)
Database management
MS Office
Presentation preparation
Reports
Word processing
These skills are often part of your personality. Show how you have used and developed them.
Confidentiality
Diplomatic
Discretion
Flexibility 
Interpersonal
Multitask
Organization
Positive attitude
Problem resolution
Professional attitude
Self-motivated
Team player
Time management
Freelancing
If you have not used these skills in a previous job, see how you have developed them in voluntary or unpaid work, or use them in your personal life. 
Certifications 
They also tend to request some certifications, although in these cases they are usually minimal. Any course, diploma, or workshop that you have taken will surely make the difference, so do not hesitate to mention it. 
Certifications For An Inexperienced Executive 
Bachelor's Degree in Marketing or Finance.
Diploma in Sales Administration.
Diploma in Implementation of Commercial Strategies.
Certifications for an experienced executive
Master or Doctorate in Marketing.
International Certification in Executive Coaching.
Work Team Alignment.
Certification in Marketing and Commercial Management.
Certification in Digital Marketing.
Executive Resume Examples
Here we leave you three examples of curriculum vitae adapted for different profiles of applicants: inexperienced, with little experience, or with a lot of experience.
Example of Executive Resume without experience:
When writing your academic record, it will not be necessary to include all your training, simply mention the most relevant ones: master's and university degrees, also mentioning honors or outstanding achievements.
As an executive professional, you will surely have participated in the certification of processes or you will have obtained certificates that accredit you as a professional in your industry. Do not forget to mention these details as they reinforce your ability and experience.
Mention all the skills and knowledge relevant to the vacancy, if possible certify your knowledge or renew your certificates. In the case of languages, it is very important to have a recent certificate.
Bachelor of Marketing recently graduated from the Polytechnic University of San Luis Potosí with a Diploma in Sales Administration and Implementation of Commercial Strategies.
Address: Painters No. 400, Col. National Anthem, street 45, Ornado
Email: [email protected]
Phone: XX XX XXX 56 89
Website: https://linkedin.com/santiago
Knowledge of strategies for managing supplier accounts.
High ability to interact fluidly with clients.
Ability to attend to multiple tasks or accounts.
English FCE – Cambridge (2015)
2014 – 2018
Bachelor of Marketing | Polytechnic University
2018 – 2019
Executive Assistant | Automotive riut
I performed my social service as Executive Assistant at Automotive riut developing the service and customer service functions, I developed the Commercial Strategy Implementation project with which I increased sales by 15% every six months.
Certifications
Diploma in Sales Administration.
Diploma in Implementation of Commercial Strategies.
Example Of Executive Resume With 2 To 3 Years Of Experience
Highlight your years of experience at all times. You should highlight it in your CV along with your professional description and description of your achievements. Do not forget to mention the different areas in which you have worked.
It is very common for an executive to be a member of a council or part of a professional association, if so, do not forget to mention these details. If you are not yet a member of any association or council, you can think about joining one. This will help you make more professional contacts.
Bachelor in Marketing, Executive Master in Sales with International Specialty in Executive Coaching and Work Team Alignment with more than three years of experience.
Address: Painters No. 400, Col. National Anthem, street no 45, Ornado
Email: [email protected]
Phone: XX XX XXX 56 89
Website: https://linkedin.com/santiago
Overcome adversity and adapt to change with ease.
Make decisions promptly.
Promote productivity and competitiveness.
Teamwork.
Management of national and foreign accounts.
Good negotiating skills.
Ability to lead teams.
English FCE – Cambridge (2015)
2015 – 2017
Executive Master in Sales | Polytechnic University 
2010 – 2015
Bachelor of Marketing | Polytechnic University
2016 – 2019
Sales Executive | Automotives riut
After finishing my social service as Executive Assistant at Automotives riut, having important achievements such as increasing sales by 15% semester through the implementation of commercial strategies. I obtained the position of Sales Executive in which my main function has been to coordinate work teams to achieve sales objectives and increase the productivity and competitiveness of the company.
International Certification in Executive Coaching.
Work Team Alignment.
Master in Marketing with a specialty in Digital Marketing and Commercial Management with more than five years as Corporate Manager.
Address: Painters No. 400, Col. National Anthem, street no. 45, Ornado
Email: [email protected]
Phone: XX XX XXX 56 89
Website: https://linkedin.com/santiago98
Promote productivity and competitiveness.
Create trusting relationships with employees and customers.
Have ease of speech and accountability.
Ability to close deals.
Excellent communication with clients.
Ability to lead large and multidisciplinary teams.
Management of international accounts.
English CAE – Cambridge (2015)
2015 – 2017
Executive Master in Sales | Polytechnic University 
2010 – 2015
Bachelor of Marketing | Polytechnic University 
2000 – 2005
Corporate Manager | Thames
I started to work at the company Transmisiones de Cable SA were as a service advisor, to later climb to Corporate Manager thanks to my drive, dedication, and ease of learning. Then I changed companies on 2 occasions since I became known within the sector and they made me offers that were very interesting professionally.
My last job changes led me to work for the virtual market, launching in Mexico, coordinating all operational aspects, which involved working with 8 different teams, made up of professionals from various professions.
Certifications
Certification in Marketing and Commercial Management.
Certification in Digital Marketing.
FAQ on executive assistant resume
Why is it so important to include keywords in my executive assistant CV?
To spot the job listing keywords, you will have to read the job listing very carefully. Thus, you will know what are the most important aspects that they are looking for in a candidate, whether in their skills, training, experience, etc.
When it comes to writing your executive assistant CV, when you add those keywords, what you allow is that the recruiter quickly detects that you are a candidate that fits the position they are looking for.
Many recruiters use a candidate tracking system called ATS, which has the function of detecting those keywords in CVs, while on other occasions, it is the recruiters themselves who search for them manually.
Should I mention all the jobs I've had on my Executive Assistant CV?
First of all, highlight the most recent jobs you have had that are directly related to the type of job you are applying for. Be very specific with the information you add about these jobs, indicating the date you performed them, the company, tasks for which you were responsible, etc.
A useful tip to synthesize the information is that you group all the positions that you have had in the same company in a single section. You will have time to explain the promotion or change of position in the interview and your resume will be detailed in a concise way.
Since the recruiter's preferred standard is a one-page resume, you can skip jobs that are older or related to the executive assistant position.
What does the ideal executive assistant CV look like?
The CV has to be a true reflection of the executive assistant profile: organized, efficient, and showing that you can perform several tasks at the same time. Remember that your CV is your cover letter, that is, if you have spelling mistakes, they will think that you are a person who does not pay attention to details in your day-to-day life.
What qualities should a good executive assistant have?
The main qualities of a good executive secretary are:
Discretion ;
The reactivity ;
Versatility;
Autonomy;
Managing conflict and stress.
What skills are recruiters looking for in an executive assistant?
The key skills of an executive assistant are:
Mastery of IT tools;
Project management;
Managerial skills;
Proficiency in one or more foreign languages.
How to write a good CV for an executive assistant position?
To write a good executive assistant CV, you need to:
Write a unique and specific CV for the job you are applying for;
Choose a clear and elegant design;
Write a concise and dynamic professional summary;
Indicate your training and the positions you have held;
Highlight your strengths by balancing technical skills and human qualities;
Conclusion
Thus, The CV has to be a true reflection of the executive assistant profile: organized, efficient, and showing that you can perform several tasks at the same time. Remember that your CV is your cover letter, that is, if you have spelling mistakes, they will think that you are a person who does not pay attention to details in your day-to-day life. 
Executive Assistant Resume, Examples And How To Write?