Even though technology has developed a lot telephone interviews are still quite common among small-scale industries and firms. These industries mostly depend on the data collected through a telephonic interview to hire a potential employee. There are various other reasons why a phone interview can be taken. They can be used to take demographic surveys, psychological research, or criminal surveys, etc. Let's know about Phone Interview Questions.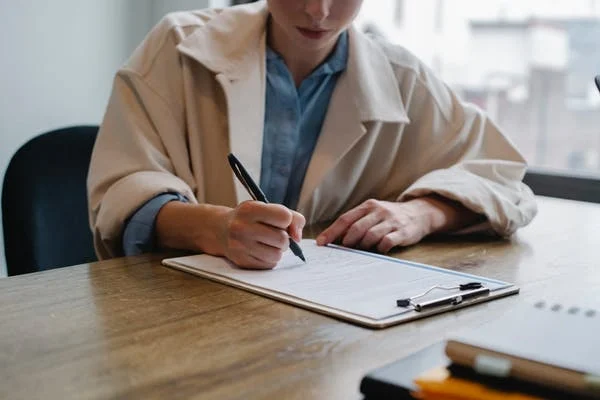 Phone interviews are quite popular among industries to hire new employees and they conduct these interviews during the initial stages of an application process to verify the application and ask certain basic questions to understand whether they are the right fit for the company. These interviews are conducted to screen the candidates and confirm their educational qualifications, experience, their personality, etc. It then decides whether the person can handle the job or not. During a telephonic interview, the employer can ask you different types of questions that need to be answered properly to get the job.
You may be wondering what type of questions the employer may ask you. Well, here we have curated a list of potential interview questions that your employer or recruiter might ask you during your phone interview. But before getting into the questions, let's understand the purpose behind a telephonic interview. 
Purpose of Phone Interviews
There are different reasons why a company might choose a phone interview instead of a normal face-to-face interview or a zoom call. The various reasons behind this are as follows-
The very basic reason to conduct phone interviews is to understand the candidate and their background. It will help them understand their capabilities and strengths.  
The second reason for the employer to conduct phone interviews is to call the candidate for an in-person interview. Many times, the employer's assistance will give you a direct call if you get selected for the interview process and thus may convey the message using a phone.
The third reason for the employer to conduct phone interviews is to minimize the cost of interviewing. An in-person interview is often quite expensive thus, companies who have a smaller base and very few resources, conduct phone interviews to reduce their overall costs.
Duration of Phone Interviews
Phone interviews have a short duration which is the reason why you don't need to panic. Most phone interviews are only 30 to 35 minutes long and you don't need to prepare for them. Most of the employers call for an interview without giving any prior notices and thus you don't need to prepare for them and stress yourself.
Phone Interview Questions
Now let's get to the part you were eagerly waiting for. Here we have a list of phone interview questions that your employer might ask you and how you need to approach them so that you don't leave a bad impression on your employer. Let's get into the different questions-
What are your Strengths?
It is a common question, and you might be aware of the answer you are going to give for this particular question. But the construction of the answer should be perfect to attract the employer towards you. There are going to be different candidates who have applied for the same job and have better answers than you. Thus, you need to be different and answer the question in a different way to grab the employer's attention. 
You may be aware of the 4 basic needs of a human being that is- 
Clothes
Food
Shelter
Storytelling
You need to make use of this last need and include a very interesting story related to your strengths. It will engage the employer and, they will remember you over everyone else. It is a simple method that can be used for everything in your life because humans are designed to hear stories.
Describe one of your weaknesses, and would it affect your performance in this company? 
This question is opposite to the first question as here you need to describe your weaknesses to your employers. While defining your weakness you should be extra aware of the impact that might create on the employer. Thus, you need to think hard before you express your feelings to them. 
Every human being has one or the other weakness and, thus, you should mention one. Never say to your employer that you don't have any weaknesses or bad days. It will leave a bad impression on your employer. Once you have decided on a potential weakness that you are comfortable sharing with your employer, use the storytelling method to, create an impact on them. 
Why should we hire you?
It's a common question every employer asks you during an interview. It helps them know what your goals and aspirations are as well as your plans to achieve from the job. It will make the recruitment process easier. There are a lot of people who apply for a job, for the sole purpose of earning a living and do not wish to contribute to the company in any sense. Employers tend to avoid such people to maintain the performance level of the company. 
When you are asked this question, answer it positively. Keep your side, and the company's side in mind. You need to keep the answer precise and, include the benefits that you would provide to the company and the benefits the company will provide to you. This type of answer would attract the employer. 
Why did you quit your last job?
It is also a common question that many employers ask the candidates during their phone interview process. Whenever you are trying to answer such a question, you should always avoid talking about your previous job or your previous company's negative sides. When you are answering this type of question, you should instead focus on your personal development and career growth.
Talking negatively about the job and company will leave a bad impression on the employer. They won't select you for the in-person interview round. Your answer should include more about your position, and how your development got curbed in your previous company due to some personal reason (state the reason). This answer will leave a positive impression on the employer. You need to understand that the employer wants employees who have a positive mindset and don't blame external situations and conditions for their failure.
Talk about yourself and what you feel about yourself?
It is a personal question that should be answered professionally only. You cannot discuss your personal life or your love life in front of your employer. You need to be precise and talk about your life regarding the way you deal with things daily. It will help the employer to understand your personality and how you handle stress and workload daily. The employer wants an employee who is smart and versatile in their work and can handle large amounts of work. You need to frame your answers in a way that they reveal your strengths and weaknesses and how you deal with life on an overall basis. 
You can even talk about how you deal with friends and colleagues. It will also help the empowered understand whether you have empathy and compassion within you. You can talk about your leadership experiences and the various problems you faced, and how you were able to solve them. As the employer understands more about you, they can easily make a rational decision.
What fascinates you about our company? 
It's a fun question that reveals your opinions about the company. You should have a positive outlook towards the company and its functioning to perform well there. Many times there are a lot of employees who don't feel anything towards the company but still prefer working there because they don't have any other options. It creates a bad relationship between the employee and the company and can hamper the company and its employee's performance. Thus you need to connect with your company to feel the company's success. It will help you improve your performance. It would increase your chances of getting to the top position of the company. 
When talking about the company, try sharing points that make you feel connected to the company. You can talk about the company-
Performance
Work standards
Output, etc. to shift attention from me to us. 
What's your working style? Do you have a friendly nature or are rude? 
Your working style matters a lot because it's the way you deal with people around you and if don't behave in a friendly manner and are rude to them all the time, then you aren't the right candidate for the job. You need to have the right mindset when you approach a job as it would highly impact your performance and bonding with your colleagues. You should keep in mind that having a friendly nature will only give you the job thus you need to share those experiences with your employer. 
Many times, when you share your personal experiences with your employer, they feel connected with you and understand you at a deeper level. But sharing bad experiences where you took control through power or took someone else credit because you did help them is wrong and cruel.
Describe your previous job and what were your responsibilities in the job
It's a simple question to understand how you function in a workplace. Are you completely immersed in your job, or do you incline to push your work onto others? Such types of questions help the employer identify your real personality. They then can use it to determine whether you are the right fit for the company. Many times people confuse leadership skills with controlling others but an employer would easily understand the difference between the two and can help them make the right decision.
You can talk about the various responsibilities you had during your job and how you overcame the everyday challenges daily. You can talk about how you helped the company in a particular field and taught others new things that could help them in their performance. 
How do you deal with work problems?
This question is an important one for all employers. It helps them to know you better, and the way you cope with work problems. Whenever you are answering such questions, you should keep in mind that your answers should be framed in a manner that they do not reveal you're bad points. They should instead reveal you're good points. Every time you answer these questions you should have a fixed response recorded in your head to make the execution process simple. 
In a work setting, there are a lot of problems that a person faces. You can run into problems like workload, deadlines, corrections in the project, etc. which need to be solved quickly because you don't have a lot of time to think and then solve the problem. Your responses should be quick. 
Where do you see yourself in the next 5 to 7 years? Do you think you would be part of this company or would have shifted to another company?
It's a great question. The answer to this question completely depends on you, but we are here to explain certain correct ways to answer these questions. Many times employees think that sharing their plans will help them get the job but, it can be the main reason why you don't get the job. Suppose you share with your employer that you plan on moving to a new city or work towards a startup in the coming 5 to 7 years then this wouldn't impress them because the company needs employees that would stay instead of leave.
Share with your employer your plans about improving your performance in the current company and how you wish to change yourself completely to fit the current work settings. 
Talk about your motivations.
It's a very sweet and simple question but has a lot of hidden meanings to it. Your motivations are the guiding forces that come to you to do more and be the best version of yourself. When you share your motivation, be open and clear about the different things that motivate you internally to achieve well in your life. Your motivation can do anything. Until it is working on motivating you, you should never get ashamed of it. 
Every time you share your motivation you will feel more respect towards it. You can talk about your family, partner, money, career growth and development, as the stepping stones of your motivation.
What are your salary requirements? What do you expect?
This is an important question. You need to openly answer this question. Your salary will depend on your answer thus you need to be precise. To determine your salary you first need to know your worth and what you are capable of. Once you understand what you deserve you can openly ask for your needs and be free to express your own opinions and thoughts. 
You can decide your salary based on your previous salary. Never ask for something less than your original salary. You need to start expecting more than your current job's salary. You don't need to fluctuate your salary expectations again and again. This can get you easily manipulated by the employer. Thus you need to have a strong opinion. 
Do you have any questions for me?
This question is often asked at the end of every interview. It's a fun and interesting question which will help you clear your doubts and conclusions about the company. It's more like a doubt session we had in colleges where you can ask anything about the company or the job to the employer. You could have a lot of doubts about the company which you can hear. It's a fun interactive session for everyone.
Here you can ask the employee about the company's expectations from you or how do you plan on taking this interview further. What are the procedures that you would need to follow and how can you make your position permanent in the company? These are certain common questions that you can ask your employer at the end of the interview.
What do you think about this role? Do you feel you're a suitable candidate for the role?
It's a simple question which you can answer based on your experiences and knowledge. All you need to talk about here is what motivated you to apply for this particular role and what you plan on doing if you get this job. You can talk about the key points that attracted you to the job. Take help of the job description given by the company and use words that match the tone of the description. You can even attribute your skills to the job description and explain to them why you are an asset to the company. 
You can talk about your positive points and the way they can help the company achieve success and recognition. You can talk about the various duties of the job and how your skillset matches the requirements of the job.
How do you plan on overcoming your weaknesses?
This is a common question asked by many interviewers. Here the interviewer would want you to describe your management skills and how you go through every situation. This will help them understand if you are a good candidate who knows how to overcome their flaws or someone who doesn't care about their weaknesses. It's really important to present a good answer in front of your interviewer that's positive and engaging to get selected for the job. 
Do you ever get feelings of envy from your co-workers? How would you calm down those feelings? 
It's a personal question and the answer to it completely depends on your feelings and the way you think about others. Envy is a common feeling and if you have ever encountered it, it's quite normal. The way you approach the answer and frame correct statements will determine whether you get the job or not. You need to give proper solutions to how you would overcome those feelings of envy.
Are you open to any role or have a particular position in mind?
This question is quite perfect and mostly every interviewer would ask you this question. Sometimes when you give an interview the interviewer might get impressed by some of your skills and would like to give you a different position that employs your skills better. Thus be open and ask questions related to your role to keep the conversation going. 
These are certain types of questions that the employer might ask you during your telephonic interview. These types of interviews have become popular today due to the pandemic and lockdown situation. You don't need to panic a lot while giving these interviews as they are the simplest form of interviews that you can come across.
How to Ace a Phone Interview 
There are different ways you can ace a phone interview. You need to be in the right mindset and have a structured plan to execute it properly. Let's underhand some key points that you need to keep in mind during a phone interview to successfully ace it-
Keep the Communication Going- You need to maintain a conversational tone to keep the communication going. You should talk about your personal experiences in your work settings to connect with your employer otherwise without a face-to-face conversation the interview might become boring.
Avoid Distractions- Place yourself in a comfortable position and lock the room to maintain the equilibrium of the room. Avoid all different types of distractions around you and focus on the interview.
Take Advantage of the Situation- As the interviewer can't see you during a phone interview, take advantage of the situation and write down key points about what you would like to share with them. Take help of this written content to answer the questions.
These points will help you in your phone interview.
Conclusion 
Phone interviews can be hard sometimes but if you are prepared enough then you can ace the interview at all costs. Hope the article was helpful and we wish you all the best for your interview.
Phone Interview Questions