The most basic meaning of a retail job is to 'sell to the public'. A retail business can either consist of one person who solely manages all the aspects of business, or it can consist of several employees who perform different duties. A retail business can either be in the form of a store, an online business, or even an office. To excel in your retail job, you must have adequate knowledge about the product you are selling and your targeted customer base. These two things are the most important factors that will ensure that you meet your sales goal. There are different levels of a retail job and each level ensures that the business is running smoothly and efficiently. Retail jobs are further divided into retail job titles and each job title has a specific function to do.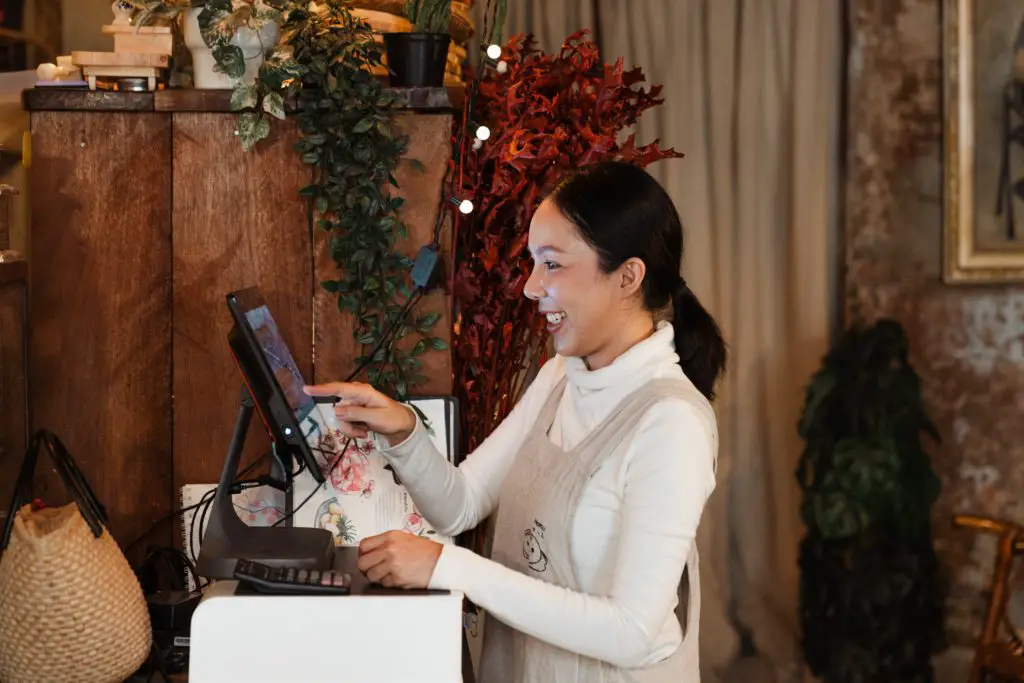 Retail Job Titles
A retail job title is a post at which a person is working in a retail business. The job titles usually vary from one workplace to another. A job known as a ' cashier' might be called 'Front End Associate' in another company. Job titles are totally subjected to the managerial system of the company. While some companies employ different people for closely related work, other companies might employ a single person who performs both the duties at the same time. For example, Company A has separate positions for a cashier and a sales associate wheres in Company B, a single person performs both functions. There are different levels of a retail job title that are as follow:
Entry Level Position: these jobs are meant for people who have just entered the retail world and have little to no experience in this field. These jobs require comparatively fewer skills. The most common entry-level jobs are cashier and sales associate. Though these jobs may just be a fresher's job and require fewer skills, they are still an integral part of a retail business. The cashier and the sales associate are the public face of the company and have the most interaction with the customers. Hence it is important that they are able and well trained.
Intermediate Positions: it consists of positions like team leaders and floor leaders. They are the head of their respective teams and departments and perform the function of peer leadership. In most cases, they don't have true authority, but they often coordinate the work of their respective departments. They stand up for their departments and ensure that their obligations are being fulfilled.
Management Positions: a manager is responsible for the entire functioning of the store. He can either be the owner of the business in the case of a small business, or there can be several levels of a manager in the case of a large business. Though the head of the department might seem a very fancy title, it is not a managerial position. A sales manager is a real manager who trains the sales team, sets their target and makes sure that those targets are achieved. Similarly, a regional manager is responsible for the overall functioning of several locations in an area. Depending upon the size and the structure of the company, a company might have several managerial positions.
Buying and Merchandising Roles: these are the 'behind the scene' jobs that ensure smooth and efficient management of stock levels, prevent loss and control the overhead costs. They also display the products in a very presentable way to the customers.
Types of Retail Job Titles and the Skills Required for them
Here are some of the most common retail job titles and the necessary skills that are required to be better at that job:
1. Cashier:
The main job of a cashier is to process a customer's order and handle the payments. He is the public face of the company and interacts with nearly every customer. The main objective of a cashier is to expedite the purchasing process and make it as smooth and effortless for the customers. While many people use cashier and sales associate interchangeably, they are quite different. A cashier must also know how to use a POS system for smooth transactions.
Skills Required:
Fluent speaking skills
Knowledge about the Point-of-sales system and cash handling skills
Quick thinking and problem solving
Basic maths knowledge
Ability to see things in detail
2. Sales Associate:
A sales associate ensures that the customer gets all the help that he needs. He also ensures that all the queries of the customer regarding the product are answered and taken care of. Other responsibilities of a sales associate are to restore the inventory on the shelves, properly organizing the items and helping customers. Sales associate helps to boost the sales of a store.
Skills Required: 
Good communication skills 
Quick problem-solving skills
Ability to work in a team
Quick learner and ability to adapt
Organizational skills
3. Store Manager:
A store manager is in charge of the overall functioning of a store. He performs day to day operations and is in charge of employee management. They also perform other functions like recruitment, training, customer assistance, managing the budget, implementing the policies and inventory management. A store manager must be a highly qualified and reliable person because he has to fulfill a lot of responsibilities.
Skills Required:
Prior experience in managing a team
excellent communication skills
outstanding problem-solving ability
great customer service skills.
Great understanding about the working of a retail business
Proper understanding of the policies of the company
Ability to achieve all the objectives of a business.
4. Assistant Store Manager:
The assistant store manager also performs the same functions as a store manager and his main job is to assist the store manager so as to ensure a smooth and efficient workflow. He works in coordination with the manager and helps to release the excessive burden from the manager. He has to also perform other responsibilities like employee-related issues, employee management and scheduling and handling customer questions.
Skills Required:
Prior experience in managing a team within the retail
Effective problem-solving skills
great communication skills
Achieving the financial objectives
Great customer service skills
5. Customer Service Representative:
A customer sales representative has the responsibility of answering all the customer inquiries and resolving all problems or the issues that are being faced by the customer. They often perform the function of damage control so that the customer stays happy. Though a customer service representative and a sales executive sound similar, they are quite different. While the sales executive works on the floor, a customer sales representative performs his job over the phone or a mail.
Skills Required
Excellent communication skills
Ability to deal with people even under pressure
Great morale and enthusiasm
Swift problem-solving ability
Basic knowledge about computers
Team-work
6. Buyer:
A buyer simply purchases a product from our store. Based upon the response of the buyer, research is conducted to find out the preferences of the buyer. It helps the retail store to put only the desired products on their shelves at the best possible price. The number of buyers in a store directly affects the revenue generated by the store. Hence, the buyer is an integral part of a retail business.
Skills Required
Ability to evaluate each product in great detail
Ability to make negotiations
Organizational skills
7. Inventory Control Specialist:
The inventory control specialist performs the duty of tracking, maintaining and preventing loss of inventory. He also implements various procedures to control the cost and flow of inventory and also ensures that the quality of the inventory is in accordance with 
the standards of the company.
Skills Required
Prior experience in controlling inventory
Experience in creating, implementing and maintaining inventory procedures.
Knowledge of inventory control software
Ability to take strategic decisions
Experience in creating, maintaining and analyzing reports
8. Visual Merchandiser:
The main job of a visual merchandiser is to highlight the best products in the most strategic way in order to maximize their sales. They arrange the products in an eye-catching manner so that the buyer instantly buys them. They have great knowledge about each product and know about the strategies to increase its sales. Apart from this, a visual merchandiser can also help in marketing campaigns and product promotions. They play a great role in increasing sales and also help in building a good relationship with suppliers.
Skills Required
Prior experience in visual merchandising
Creative and strategic thinking
In-depth knowledge about each product
Experience in floor display strategy
Team wok
Ability to achieve objectives
9. Retail Assistant Manager:
A retail assistant manager performs the same responsibilities as an assistant store manager. He performs various duties such as recruitment, customer assistance, sales and employee management. He assists the manager and eases his workload by performing some of his tasks.
Skills Required:
Experience in managing team
Great communication skills
Ability to personally interact with people
Quick thinking
Great morale and team-work
Why Are Retail Job Titles Necessary?
Retail jobs are one of the most sought jobs in the world and they have gained massive popularity in recent times. These jobs employ a large number of people. Though they may seem easy, these jobs require proper skills and knowledge to ensure the smoothness and efficiency of a business. Hence, it is very important that we must employ deserving and skilled people only. 
Retail job titles make it very easy to distinguish employees based on their skills and assigning them an appropriate job. This ensures that the skills of the employee are being fully utilized and the company is able to get the maximum benefit from its employees.
They ensure that the retail business runs in the most optimum and efficient way possible. It enables a company to make the most out of its available resources and maximize its profit. All the employees work together in perfect harmony with each other and make sure that the retail business runs in a smooth and efficient way.
Conclusion
Retail jobs are one of the most common types of jobs in the world and are nearly omnipresent. These jobs give employment opportunities to a large number of people and offer a lot of working positions. There are a lot of job titles within the retail department that range from a cashier to a regional manager. In order to get a retail job title, you must have all the necessary skills and qualifications that are required for the respective post.
Frequently Asked Questions
A retail job is a job in which a person is employed in a retail business. Retail jobs are gaining popularity because they are easy to get and offer good pay. A cashier in a store is a good example of a retail job. Retail jobs can range from a cashier to a store manager and even to a regional manager. Retail job titles are known by different names in different stores depending upon the employment structure of the company. 
What are some of the retail job titles?
A Retail job title is basically the post at which a person is working in the retail business. Retail job titles are known by different names in different companies. The job of a cashier can also be called a front-end associate in a different company. Some of the retail job titles are:
Manager
Cashier
Assistant Manager
Visual Merchandiser
What is the difference between a customer service representative and a sales associate?
The job of a sales associate and customer service representative sound quite alike but in reality, they are quite different. A sales associate performs his job on the floor and is in direct contact with the customers. Whereas a customer service representative solves the queries and problems of the customers over a phone call or a mail. They are not in direct or face-to-face contact with the customers.
Can I get a retail job easily?
Getting a retail job is a very easy and smooth process. You can get a retail job very easily. You have to submit your resume to a retail store and then they will schedule your job interview. If you are eligible for the job and have all the necessary skills that are required, then your chances of getting the job are very high. You must also have proper knowledge about the working of a retail system.
Retail Job Titles- With Descriptions